*This is a collaborative guest post
The increasing cost of living has pushed many individuals into finding additional sources of income. While this is not an ideal scenario, the recent changes to the world of work – with hybrid and remote solutions – have made it possible for professionals at different stages in their career to fit a second job in their already busy schedule.
Freelancing online
Luckily, technology is at hand. Long gone are the days when computers were mainly used as a form of entertainment, or when you needed to be an IT expert to land a job in the digital sector. Nowadays, basic tech skills will allow you to find a part-time job online, which could – more often than not – become a full-time career.
Let's have a look at some of these options:
Online surveys are an easy and simple way to bring in some extra cash. It can be done in your spare time and it just requires you to answer a few questions about services and products.
Domain names trading can be a lucrative way of simply buying and selling website addresses, especially those that carry some commercial value.
Blogging is an enjoyable way of making money if you enjoy writing about a range of topics or a specific niche – you get paid to promote products, services, or companies in your posts.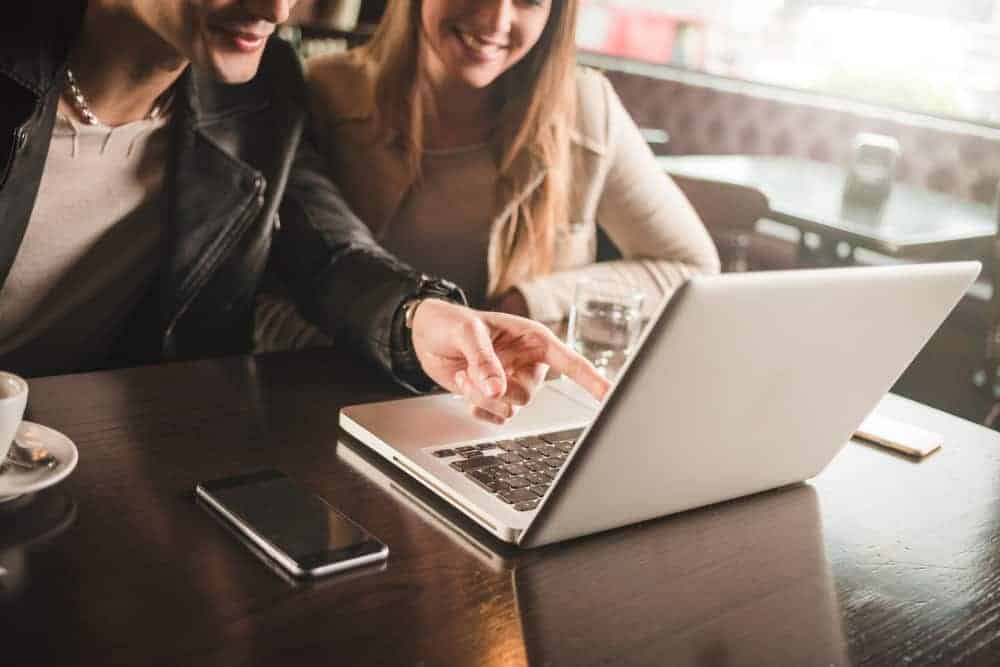 The world of online learning/teaching
Instead of an extra income, many are looking to abandon their monotonous job and try their hand at something new. When simply changing jobs isn't quite enough, you perhaps need a career that is equally rewarding and exciting, and that allows you to learn and grow every day with meaningful human interaction. If you feel that that's exactly what you are looking for, think about teaching online. There are many skills that can be taught online, as well as academic subjects.
One of the most popular subjects is English as a Foreign Language. This is not surprising, as English is the common language for business. With a population of professionals who want to learn English or improve their language skills in constant growth, the digital sector is booming and language-learning apps are thriving – you have probably heard of Babbel, Mondly, and Busuu.
This shows that there is money to be made in the TEFL (Teaching English as a Foreign Language) industry, particularly when the learners require a more immersive approach to learning a language. Some feel that learning with the support of a teacher is more effective than learning independently – that's where you come into play.
Teaching English online
Starting a career as a freelance English teacher online is pretty straightforward, but you will need to qualify as a TEFL teacher first. This qualification, which can be obtained by successfully completing an online (or in-person) 120-hour TEFL course, will allow you to teach at some of the most popular online schools via their platforms. These established companies come in different shapes and sizes, have different requirements, and offer different perks.
Let's learn more about some of them:
Landi specialises in teaching young learners. Their ethos revolves around the notion that learners thrive when they can form a bond of mutual trust and respect with their teachers.
LatinHire comprises a dedicated team of teachers of different subjects – from English to Marketing – for learners in the South American region.
Topica Native focuses on teaching English to learners in the South-East Asian region. They welcome non-native speakers in their pool of teachers and guarantee a minimum of 20 hours of teaching a month.
Earning with English language teaching
You might have heard that teaching is a vocation – you shouldn't expect to earn much. While it is true that you need a specific set of personality traits to be a teacher, you should also receive adequate compensation.
Let's see what countries offer the best salaries in the TEFL industry:
Japan
This is a country where the demand for TEFL teachers is in constant rise. Japan, famous for its healthy and delicious food, incredibly efficient public transport, and exceptionally low crime rates, offers some of the highest TEFL salaries in the world. To teach Japanese students online, check out CENA English, S-Lessons (for young learners), or CafeTalk (for university-level students).
Taiwan
The number of professionals looking to improve their language skills in this country is high – and so are the salaries offered. Although this South-Eastern country is often forgotten when it comes to teaching English online, it offers great job opportunities with companies such as OiKid and Teacher-On. If you think this is the right geographical area for you, take a look at this useful guide with great ideas for getting started and its cover everything the resources for the one who interested to teach in Taiwan.
Kuwait
Although Kuwait is one of the smallest countries in the world, it is also one of the richest, and salaries here are high. Business English teachers are highly sought-after in Kuwait, especially those who specialise in teaching English for Specific Purposes, namely the oil and petroleum industry. Ziyyara is the most popular online school for learners living in Kuwait.
What takes your fancy?
There are plenty of opportunities to make money online, as technology is accessible worldwide 24/7 and it offers the flexibility to work whenever and from wherever in the world. From surveys to blogs, there are many ways to earn a bit of extra money, but if you are looking for a new career and lifestyle, teaching online could be a better option. With the support of digital platforms, online schools offer English lessons across the globe. Choosing those who operate in wealthy regions could ensure higher earnings through online. Good luck!