Here's this week's instalment of Blogger Behind the Blog where I interview a blogger all about their reasons for blogging and what it means to them. This week I'm joined by Nathalie from The Intolerant Gourmand.

Here's Nathalie with more about her blogging life:
Where did your blog name come from?
It took 6 months to come up with a name that would explain what the blog is about, and not restrict
what I could do. It's a play on GI or gastro intestinal, and also 'intolerant' for the allergies element,
and 'gourmand' because it means piggie in French, and I'm half French. I wanted it to show the fun
side of food with allergies, whilst also having the more serious element too. It seems to be working
so far!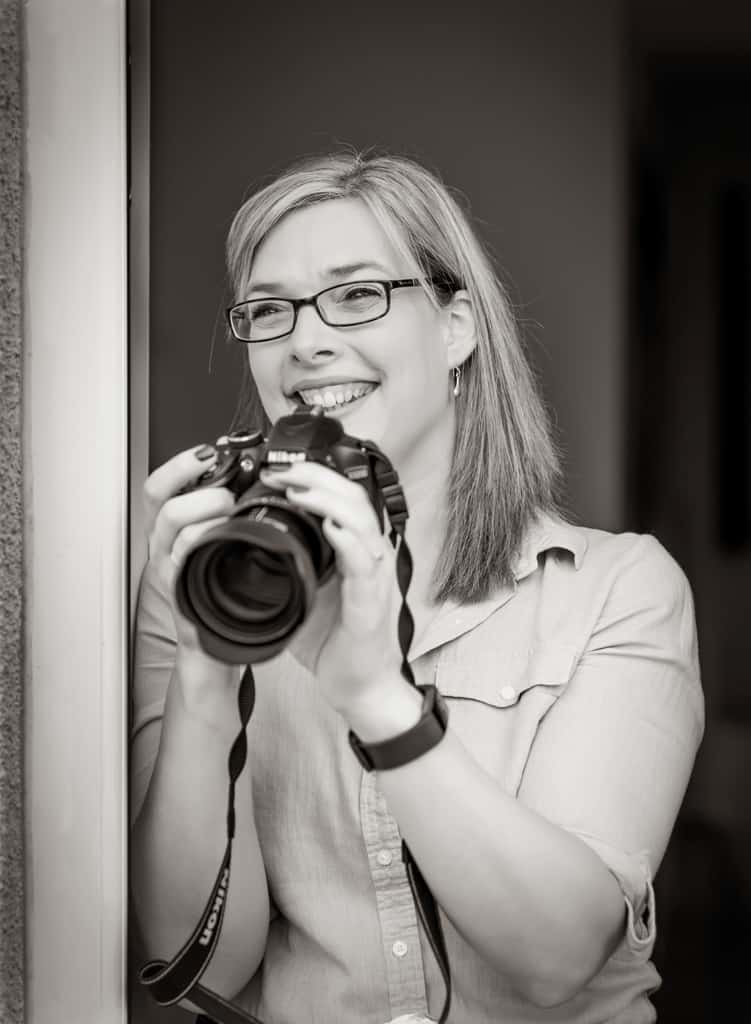 When did you start your blog and why?
I started it on a free platform 4 years ago, and it all stemmed from when my son was diagnosed with
multiple severe allergies – initially 18, and now currently 28. Hopefully we'll start to get rid of some
of them soon, I live in hope!
Initially it was a means of releasing all the rubbish that came with borderline PND, trying to come to
terms with the awful and trying times we'd had with Callum before, during and after diagnosis. We'd
almost lost him 3 times by this point, and I was struggling not to go into a dark hole of depression.
I've always loved writing, and so many friends told me to start a blog so it could be an online diary to
show how far we'd got in years to come.
I was also told to share the recipes I was creating because not many free from recipes existed at the
time.
So, Intolerant Gourmand was born! 2 years after starting, and with stats going crazy, I decided to
make it 'proper' and got a bespoke website built and my own domain, and it's gone from strength to
strength with this month alone seeing record levels of views. It still blows my mind that people want
to read what I have to say, and I'm so touched by the people who reach out to tell me that the blog
is helping them! That's the whole reason why I set it up, to help others who are going through the
allergies journey.
What did you do before you blogged?
I'm a qualified Project Manager, and also a qualified Recruitment Consultant, and spent a number of
years working in the corporate side of the NHS. All that had to change when Callum was born as he
needed so much care to keep him well! I initially went back to work, but the day he stopped breathing at the childminders (an hour away from where I worked) was the day I handed my notice
in and worked full time on the blog, growing it to what it is now!
What was your first post?
I cringe when I look back at my first post – the style of writing, everything about it is so different to
how I do things now! It was a snapshot of why I had set the blog up.
What inspires you to blog?
My son! He wouldn't be here today without everything I've learned and tried to do! He is proof that
you can live with serious severe allergies, and still live life to the fullest and I want to help other
families to feel like this too! Yes allergies are rubbish, yes they are scary, but they shouldn't define
you! My little dude Callum lives every day in discomfort and the fear of a reaction happening at any
time. Yet he is always smiling, always cheerful and always wanting to take part in everything! He's
the bravest little soldier, and to say I'm proud of him is an understatement!
What post has had the best response, which post are you most proud of and which post did you enjoy writing the most?
The post that has had the best response was my open letter to Callum on his 4th birthday, I think it
struck a cord with many. It was hard to write, but reminds me of how far we've come in terms of his
journey. We were told when he was very little, that he would likely not make it to his 4 th birthday, so
when he made it, I was understandably emotional! He's now made it to 6, and our battle now is to
get him to 18 which is a massive challenge, and won't be easy to do!
The post I am most proud of is the one I wrote about starting school with multiple allergies when
Callum started school. It's got a lot of info on how to work with schools to make it the safest
transition possible for children starting in foundation, and the feedback I got for it has been
overwhelming as I've had so many parents message me to say it's helped them and given them
confidence when they really didn't have any!
And the post I enjoyed writing the most was the one after I won my 1st award last year. Well, I say, I
won an award, Callum took possession of it very quickly and adopted it as his award, who was I to
argue! The blog wouldn't exist without him, and he joins me on quite a few campaigns with clients
to help out, so when he claimed it as his and placed it in his room, there it has stayed ever since!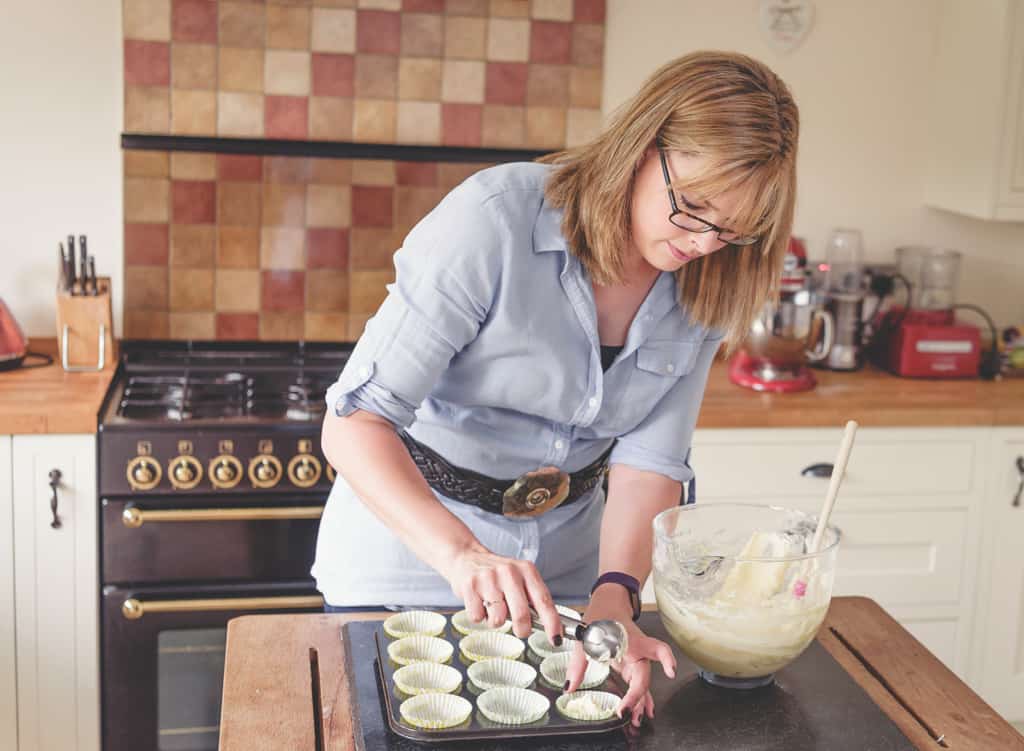 Have any of your posts not had the response that you expected?
Hahahaha now that is quite topical for me, as I have been trolled heavily for my views on the Peter
Rabbit movie that's about to be released in the UK! This is the article that caused uproar about 3
weeks ago….
Where do you see your blog in a year's time?
One of my big goals is to get a book deal, and it's something I'm actively working on at the moment!
I'd absolutely love to be organising a book launch this time next year, I'll keep you posted as to
whether I achieve it! Fingers crossed!!
What is your favourite thing about blogging?
Without question, it's the truly amazing and supportive community! I never knew how amazing
other bloggers were until I became part of the community! I have made some incredible friends, and
feel as if I'm part of a huge second family where everyone looks out for each other and supports
each other, no matter what everyone is going through and I love that!
…and your least favourite?
I hate to say it, but there can be some bloggers that stir up trouble, which is so sad when the
majority are all about support and kindness. Life is way too short for negativity so I just hope that
everyone jumps from the dark side to the light side!
What's the best blog post you have ever read?
Oh wow, now that is a tough one because there have been some truly incredible posts out there!
Please don't make me choose, because I would feel bad if I left some out!
What blog do you love to read and why?
I love so many, Toby & Roo, Le Coin de Mel, Dilan & Me, What the Redhead Said, Mummy Tries, and
so so many more! They all have their own unique way of writing, and are not frightened of saying
what they really feel. There's no smoke screen, it is what it is and that's why they're fab! They're not
confirming to any ideal, they are being true to themselves!
Do you do anything differently now to when you started blogging?
Oh my god yes! Before, when I had NO clue, I would write an article, publish it and think I was done!
Not now, oh no! Now, it's all about building the SEO, featured images, Pinterest image, sharing in
social media…….. it's never ending! Who ever said blogging was easy….
Is blogging what you expected it to be?
It's everything I expected, and more! And it's been an incredible journey so far, and I hope it will
continue for a long time yet!
What's been your favourite blog collaboration to date?
I've loved working with all my clients, they're all fab in their own way! But my favourite has to be
with Perkulatte! Anyone who knows me knows I HAVE to have coffee, I survive because of coffee! And my lovely friend Kate owns and runs the fabulous Perkulatte. She came up with the now famous coffee advent calendar (I know, genius!) and we do a fair few collaborations across the year, and I get to try the new coffees each time! Perks of the job, what can I say!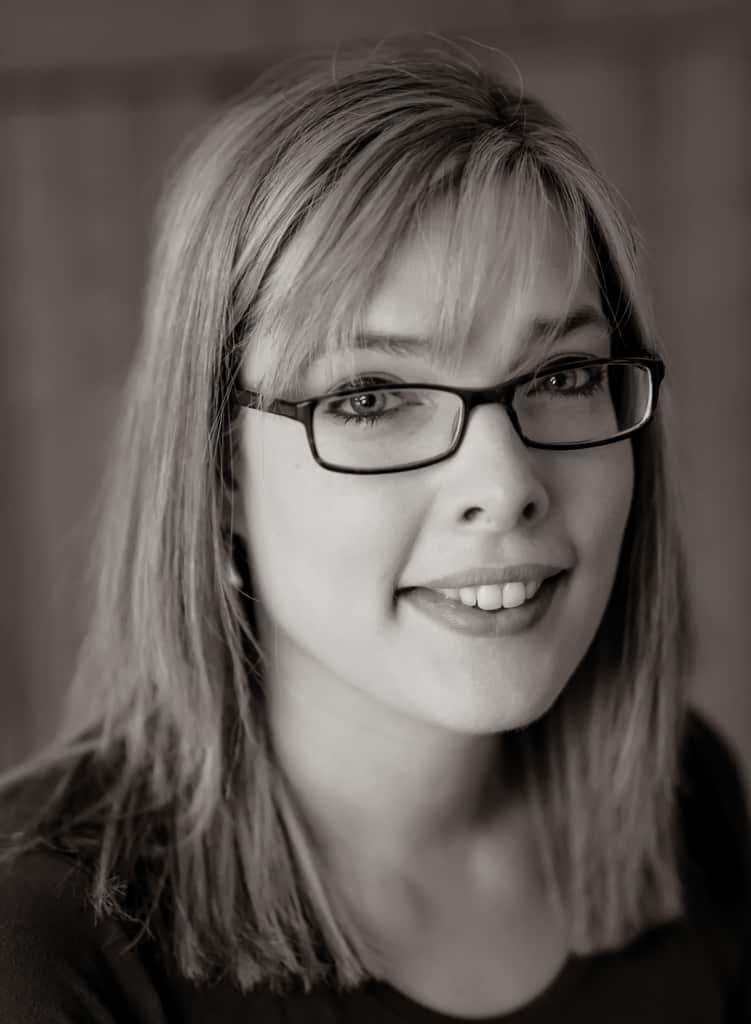 Are there any brands you would love to work with, why?
I would really love to work with Jet2 or TUI because going abroad with a child that has multiple
allergies is difficult to say the least. There is a fear I can't describe over a severe reaction happening
abroad. I'd love for them to collaborate with us and give me the confidence to have a MUCH needed
family holiday abroad, all inclusive, so I actually get a proper break (not had one since Callum was
born 6 years ago!) it would also be so wonderful to do something like this to give back to my lovely
family who have supported me so much since I set Intolerant Gourmand up and worked such
ridiculous hours at times! So, if you're reading this Jet2 or TUI, please do get in touch, this tired
mumma could seriously do with a break!
Have you had any blogging fails so far?
Urm yes! I wish to god I had gone self-hosted from the beginning instead of 2 years down the line –
that is something I would urge all new bloggers to consider. Do it right, from the very beginning, so
you don't get the headache that is transferring everything over, and then having to recategorize
everything!
What is your biggest blogging hope, dream or ambition?
I've said it above, to get a book deal, and to get to go away on a collaboration! Well, a girl can
dream…..!
What do you do when you're not blogging?
Cook! No seriously, so I might be a food blogger, and create loads of recipes for clients, but I also
love to cook for the family too! And then photograph it! I can always be found in the kitchen,
experimenting, and styling so I can take photos!
I also love going for long walks! We live in the countryside, and there's nothing a walk in the fresh air
can't help to fix, especially as we're close to some fab national trust properties with beautiful
grounds to explore! The kids have really got into geocaching too, so we try to do that most
weekends when the weather is better!
and lastly, tell us all a random fact about yourself
For someone who's a food blogger, it's crazy but I absolutely hate raw meat! Like seriously hate it,
and I can't touch it! Ever since I was pregnant with my daughter I've not been able to touch any raw
meat, it makes me gag – not a good look on camera! Haha!
I either have to use gloves, cut using a knife and fork, or get someone else to do it for me! Crazy eh!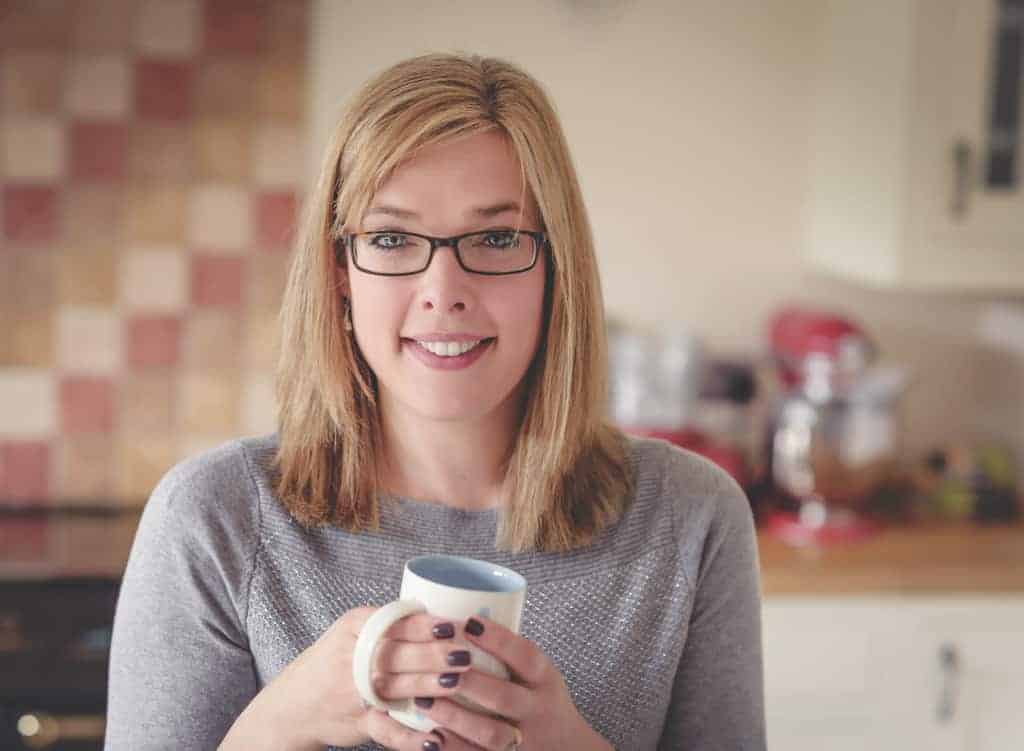 Now that you know all about Nathalie from The Intolerant Gourmand, make sure you go and read her blog. Make sure you follow her on Twitter, Facebook and Instagram too. Thanks so much Nathalie for being involved!