Here's this week's instalment of Blogger Behind the Blog where I interview a blogger all about their reasons for blogging and what it means to them. This week I'm joined by Tasha from Hello Freckles.
Here's Tasha with more about her blogging life:
Where did your blog name come from?
It sounds like a cliche, but I just thought of it one day and it's stuck. I have freckles so it kinda makes sense!
When did you start your blog and why?
I started blogging back in 2013/2014 but wasn't originally called Hello Freckles. I guess I initially had a few other blogs before this one when I was at university – as we had to create some sites as part of the assignments. I'd been reading some blogs during that time and just decided to give it a go and I've not looked back since!
What did you do before you blogged?
Before blogging I was studying at university.
What was your first post?
I'm not actually too sure! I think it could've been a film review, or a feature on Edinburgh as I visited their TV festival on their talent scheme – I don't want to look back and check haha! It might even be private now, haha!
What inspires you to blog?
Sometimes I take to the blog to write about something that's been on my mind for a while, it could be something quite personal or something reflective on what's going on online for example. Other times I'm inspired to share my thoughts on a trip I've been on, or an outfit I'm loving! It's really quite varied.
What post has had the best response, which post are you most proud of and which post did you enjoy writing the most?
There's a few posts that I've had a good response to. I wrote a personal post reflecting on losing my grandad and this provoked some responses, both to the post and some more privately and it was comforting to speak to others who said my post had helped them and summed up how they felt about losing a family member too. Another post would be the one I wrote about quitting a job. That wasn't an easy one to share, but I wanted to get it out there so I could move past that experience and with the hope that if I could help at least one person in a situation like that, then it would be worth it. Again, the feedback was really positive and I had people contacting me who hadn't reached out in years to thank me for writing the post and wishing me well. I really like writing travel posts and reflecting on trips – because it's fun to bring back all the memories!
Have any of your posts not had the response that you expected?
Yes! The two I mentioned just previously, I didn't expect to have such a response!
Where do you see your blog in a year's time?
Hopefully having more travel content – that's my big aim!
What is your favourite thing about blogging?
The creative side and being able to look back on older posts and reflect on what I've done and achieved.
…and your least favourite?
~sometimes~ the blogging community isn't quite as friendly and supportive as it could be. Though I've learned now to distance myself from those who won't cheer for you. You always have to be your own cheerleader, because if you can't be, why would someone else? But it's not nice to have anyone trying to tear you down. Luckily now I surround myself with those who want to support me and vice versa.
What's the best blog post you have ever read?
Oh wow, that's a tough question to answer! I don't think I could pick just one.
What blog do you love to read and why?
I love reading inthefrow because her blog is just so visually stunning, the photos are incredible and she's always so honest and open. It's really refreshing! I also really like to read travelinhershoes because Aggie inspires me so much to travel. If you don't already, check them both out!
Do you do anything differently now to when you started blogging?
I try to not put too much pressure on myself to post. I have a schedule for when I would like to be sharing new content, but sometimes that doesn't happen and I've learned that it's better to spend a little more time on a post than to rush it. Quality over quantity.
Is blogging what you expected it to be?
I feel like the blogging world is ever evolving, as the online space shifts and moves. So what blogging meant to be a few years ago is very different to now. I think it's amazing that people can blog full time and call that their job, I applaud people who balance blogging and working in another industry full time, those who maintain blogging alongside raising a family. It's really interesting to learn everyone's stories and see how differently everyone works.
What's been your favourite blog collaboration to date?
Ooh! Working with Nespresso was amazing – this was over on instagram. On my blog (and across social) I went on a press trip to Turkey recently and that was so much fun.
Are there any brands you would love to work with, why?
Yes, I'd love to work with some travel companies and collaborate on content to promote locations and push my YouTube channel and vlogging further.
Have you had any blogging fails so far?
There's certainly been things I've learned from, but nothing I would necessarily class as a fail. It's all a learning curve, right?
What is your biggest blogging hope, dream or ambition?
Just to keen pushing myself creatively and work harder!
What do you do when you're not blogging?
I'm Digital marketing and communications freelancer aside from blogging. But when I'm away from my MacBook, you'll probably find me at the cinema (as I love watching films and checking out the new releases) at a gig (I love music) or outdoors somewhere!
and lastly, tell us all a random fact about yourself
I've swam with turtles in the great barrier reef, the first place I ever snorkelled!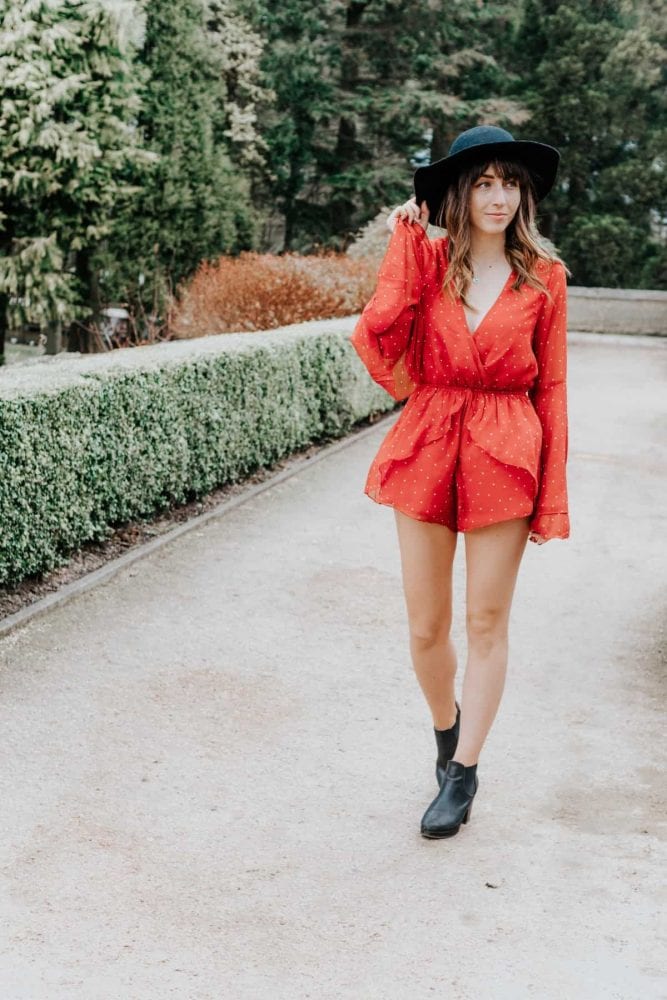 Now that you know all about Tasha from Hello Freckles make sure you go and read her blog. Make sure you follow her on Twitter, Facebook and Instagram too. Thanks so much Tasha for being involved!