I've seen a lot of other bloggers doing the A-Z of Me meme but don't have a clue where it started – sorry! If anyone knows please let me know and I'll amend this with credit.
So here goes, all about me from A to Z…
A – Athena, my gorgeous LP. It's only right that she is the first letter in this, she was the first of a lot of things for me and the start of so much. My first baby, my first labour, the start of motherhood for me and the start of this whole new family life that was so different to life before but so incredibly amazing! Red hair, blue eyes and so petite. My beautiful Athena who suits her name perfectly.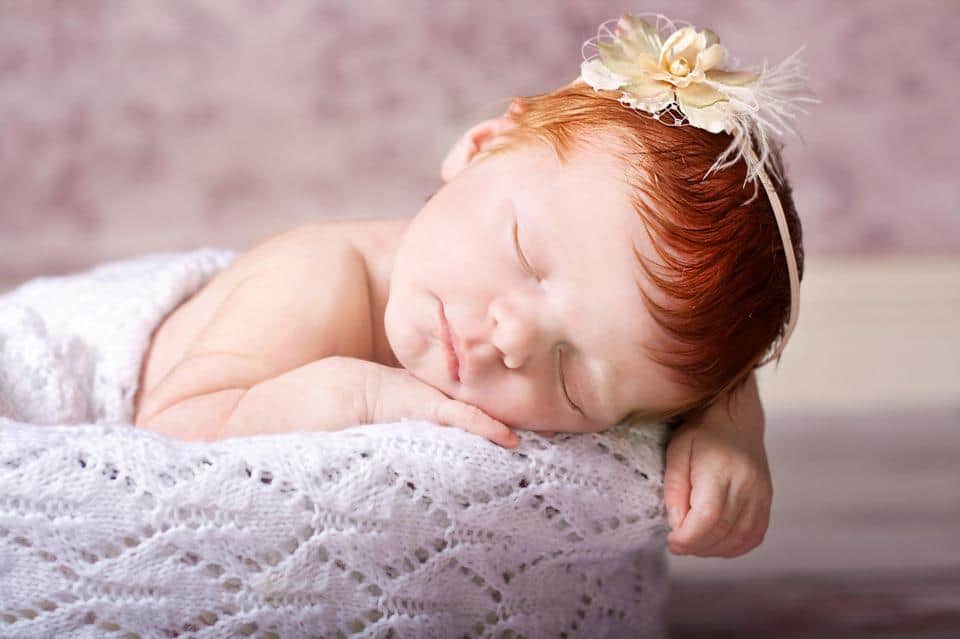 B – Blogging, my one hobby. I love this blog, it's something for me, a space that's mine and I really love having it. I know I can write whatever I want, talk about anything and express myself. It's lovely to have a platform to write and I really love having a hobby. It is time consuming but I'm hoping in the New Year to use my time more constructively so that I don't spend quite so much time on it but still write and share as much.
C – Coldplay, from the first album I bought at 16 to our first dance song (yellow) when we got married when I was 24. I have loved Coldplay throughout and doubt I will ever love another band as much as I love Coldplay. Dave and I have seen them so many times, at Crystal Palace, Wembley Arena, The O2, Wembley Stadium… I'm looking forward to seeing them again one day.
D – David, my Husband, my best friend, my everything. I met him when I was on a path of self destruction at 19 and he saved me from myself. 10 years later and we are a team. He winds me up by taking his socks off with his toes and doesn't open the curtains when he gets up but that really is the worst I can think of about our relationship. I can't think of a better person to have by my side.
E – England, I love it here. I was born here and will never live in any other country. England has changed so much in my lifetime and not all of it for the better, but, it is a beautiful country. There is so much in England that you can miss from seeing it every day or for looking at other countries for holidays. Parts of England are so beautiful and I really appreciate living here.
F – Friends, someone once said to me that friends are the family we choose. I have never had much in the way of family – until I inherited Dave's family! I have always had quality friends rather than quantity and for the last year I have really known who my real friends are and made the most of them. I can count my good friends on one hand and love them all dearly.
G – Ginger, being ginger is one of the first things people notice about me and I spent my whole childhood being victimised because of it. Now, it's definitely a part of who I am, it isn't something I try and hide anymore and I'm proud to be ginger.
H – Home, I got kicked out of home at 17 and after that I didn't feel like I had a home until Dave and I bought our first house when I was 22. We then moved to our current home in 2010 and this will always be our home. We are never moving again and after both children being born here it feels right to never move.
I – Ice Skating, something I love doing but don't do enough. I roller bladed a lot as a teenager and was pretty good at it. In adult life I've been ice skating maybe once a year at Christmas and when I get my confidence up I get back into that roller blading mindset from my teenage years. I'd love to go Ice Skating more often and have lessons but it isn't the cheapest of hobbies and so it will have to wait until the children are older.
J – Jewellery, I hardly wear jewellery. I haven't worn my wedding and engagement rings since being pregnant with LP. I have a Thomas Sabo bracelet that I collect charms for but haven't worn it in ages and other than that I don't have or wear jewellery. Maybe one day!
K – Knees, I hate my knees. I do my best to never, ever show them and will never wear skirts above my knees, shorts above my knees or anything else that would show my knees. Unless I'm abroad, no-one knows me so I can have my knees showing. Just a little bit of Donna-logic.
L – Luke and Leia, our cats. Twins. Two balls of black fluff that have gone from being the centre of our world to somewhere at the bottom of our pecking order. I love them but at the same time I cannot stand them. I'm looking forward to a couple of years time when life has settled down and I love our furballs again.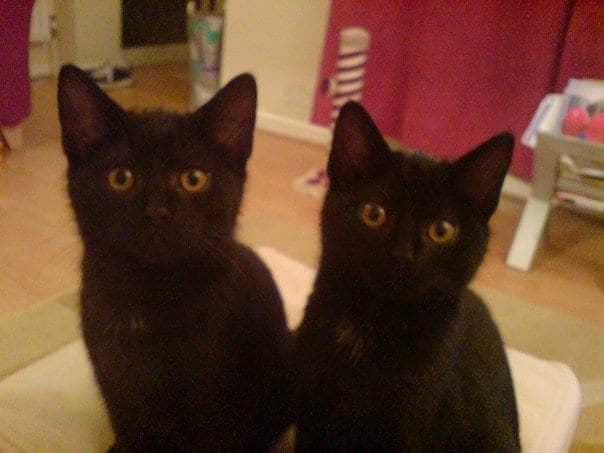 M – Music, the soundtrack to life. I remember times of my life and each one has a song that is attached to it in my memory. I love music and think a world without music would be very dull. I seem to have lost all my musical knowledge since having children and my last musical memories are around 5-10 years ago! Kings of Leon – Sex on Fire, Keane – Somewhere Only We Know and Athlete – Wires….
N – Nintendo, my favourite computer games brand. I got a Super Nintendo for my Birthday when I was very very young. The same year my Brother got a Mega Drive. My SNES was amazing! I spent hours playing Super Mario AllStars and loved how 'friendly' the console was, everything about it was nice. I also had one of the original Game Boys which looking back was huge and chunky and when I got a Game Boy Colour it seemed like the smallest thing in the world. I had a Game Cube when I moved out of home and we bought a Wii when they first came out. No other computer game company has ever inspired me like Nintendo. I heart Nintendo!
O – Olives, I love olives! Preferably olives in something, chilli, garlic, herbyness. I prefer stoned ones but happy to eat ones with stones in too – they just take longer to eat so you don't eat as many! I love ordering olives in restaurants to eat whilst waiting for food and would happily eat olives every day of the year.
P – Policeman, Dave's job. He always wanted to be a policeman and has now been in his 'dream' job for 10 years. I think now though that he wouldn't exactly describe it as his dream job, it has its ups and downs but I am incredibly proud of him for the job he does and the things he has to deal with. Because of his job, shift work is a huge part of our lives but like any job it has its positives and negatives. I couldn't imagine Dave working 9-5 now.
Q – Quiet, I love silence. I never used to appreciate quiet time and would always have the TV or radio on as background noise. Now though I love to just sit in silence and exist. No background noise, just nothing. When both children are napping, rarely, I love to just sit and listen to nothing. It's lovely and a treat!
R – Rome, my favourite holiday. I would recommend to anyone to go to Rome. It is a beautiful city with so much history, amazing architecture and so much to do. Dave and I went there for 4 nights in 2008, saw everything we could and I completely wore out a new pair of trainers from walking so much. We will definitely be going back one day.
S – Sign Language, I learnt the alphabet when I was at school. I can still remember it now and it's something I would love to learn more of but not the sort of thing I can practice very often. I love the fact I can sign out names and the alphabet.
T – Troy, my handsome Little Man. LM completed our family, my last pregnancy, my last homebirth, my last baby. Blonde hair, blue eyes and so very chunky! He has the chubbiest feet I have ever seen and his arms and legs are roll upon roll of gorgeous baby-ness. He has the most infectious smile and adorable laugh. My LM, My beautiful baby boy.
U – Unique, I like to think I'm different. I don't tend to sit on the fence in debates – I have an opinion and usually voice it. I'm also not frightened to stand up for what I believe in and I like to stand up for other people too. Add that to the fact that no two people are the same and I think I'm pretty unique.
V – Vet, I always wanted to be a vet when I was growing up and then one day I saw Rolf Harris on animal hospital crying about a dog that hadn't been looked after and that had nearly died. I realised then that I couldn't be a vet, I'd hate to see animals in that state. After that I wanted to photograph animals for a while, like on the covers of National Geographic. Then I wanted to be a Lawyer.
W – Wedding, 29th May 2009. Literally the best day of my life. I did a guest post on Nicola's blog if you want to read about it – church, Rolls Royce, Manor House. A Traditional White Wedding.
X – X-Ray, the one and only time I have had an X-Ray, other than dental ones, was on holiday in Tunisia. We had food poisoning but the hospital didn't want to admit that it was food poisoning and so did every test they could think of to get as much money as possible from our travel insurance. After an X-Ray and Ultrasound the hospital decided we had a virus…
Y – Yesterday, a day that we will never have again. I have in the past focused a lot on the past and I try now to focus on today and look to tomorrow and the future. Today is such a better place than yesterday will ever be.
Z – Zero, Three Zero to be exact. 30. The age I will be at my next Birthday. What will 30 bring? Who knows! But I cannot wait to find out.
I'm tagging The Pumping Mama, Life With Munchers and Mental Parentals. I'd love to read your A to Z's but don't feel like you have to write them, if you do it'd be great if you could link back to me.