*This is a paid post
Would your children like to do some good and get free Amazon vouchers as a thank you at the same time? The University of St Andrews need the help of you and your children, simply by completing studies online to help with their ongoing research into children's cognitive development.
Usually, the Baby and Child Lab at St Andrews University would visit schools and nurseries, zoos and science centres to carry out their research but due to the pandemic they have had to move all of their studies online – and need your help to complete them!
What does the Baby and Child Lab do?
The Baby and Child Lab look at how young children learn, think and solve problems. Ultimately, they're looking at why human behaviour and the human mind are so special as the way we learn from and reason about others as well as why our causal reasoning and our capacity for problem-solving are unique in the animal kingdom.
To find out more about why and how humans have become the way they are, the Baby and Child Lab are studying children's developing capacities for memory, learning, causal reasoning, attention, and problem-solving. And this is where they need your help to get their studies completed.
What are the studies?
The studies are science based and designed as fun games for children and parents to participate in. They are things like simple games or listening to a story and answering questions about it. The studies don't take long to complete and for each one completed you can get a £5 amazon voucher or enter prize draws.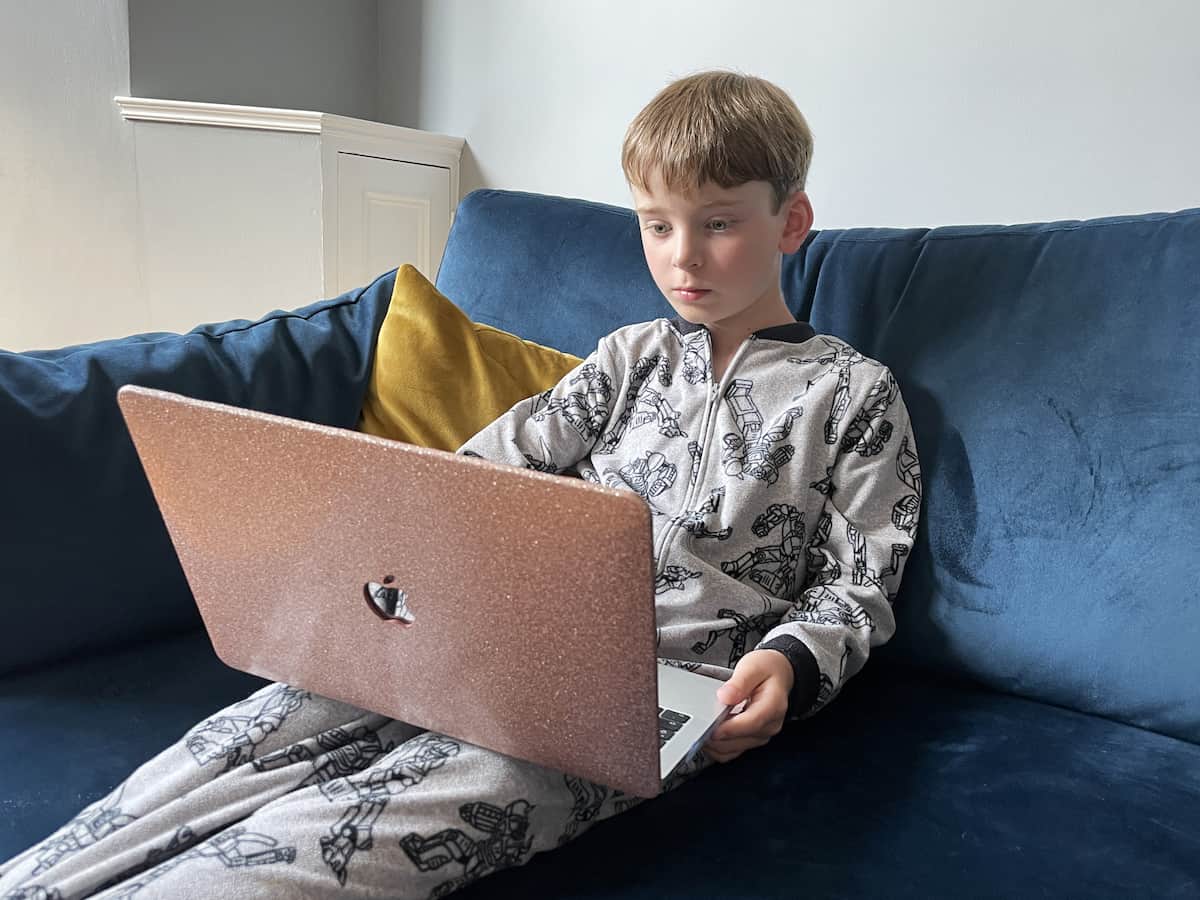 Some studies are available at any time and others involve a scheduled video chat with a university researcher. It's a completely safe platform to use – You and your child use your computer to participate and some studies can also be completed on a tablet or phone.
It's really easy to find studies that you and your child can participate in from the comfort of your home that are brought to you by researchers from around the world! You can search for the perfect study for you and your family, with studies broken down into children's age brackets.
What do the children think of the studies?
LP and Little Man are both in the age 6-9 age bracket. At the time of writing, there are three studies available for them, each with a £5 Amazon gift voucher as a reward. Each one takes 20-25 minutes to complete and is something fun for them to work through after school.
I asked the children if they'd like to play the games for the studies and told them that if they did, and they took it seriously and did it properly, they'd get a £5 Amazon voucher as a thank you for each one. After that, they couldn't wait to get started!
Study: Can You Keep Track Of The Food?
LP did this study and she had to watch food being put in a container which was then put in a grid with lots of other containers. This was then rotated and she had to remember which container the food was in. When she clicked the right box the food was given to an animal to enjoy.
There was a second part of the study where LP had to remember which lily pads a frog had jumped on to help him get back home. LP found this quite simple at first but when the frog started to do more jumps, and she had to remember more lily pads, it got more difficult for her but she really enjoyed taking part.
Study: Beach Treasure Hunt
Little Man loved the Beach Treasure Hunt study although he laughed that it was too easy! I told him that it was only easy if he was concentrating and to stay focused – so he took it very seriously indeed!
The study had a coin being put into a coin holder and Little Man had to remember which coin holder the money was in, if he chose correctly he got to keep the coin and then use it to watch cute animal videos. This was great for keeping him engaged!
LP and Little Man loved doing the studies – and couldn't wait to browse Amazon to see what to spend their vouchers on afterwards! It's something fun for children to do, helps the University with their research and gives the children a reward at the end. It's a win win situation!
Would you like to help? The Baby and Child Lab are looking for children aged 3-9 to complete studies to help with their research. If you have a child in that age range, visit the ABC Kids homepage to sign up and start completing studies right away.