Disclosure: We were sent the featured products for the purpose of this post however all opinions are my own.
Since owning our first home we have used so many vacuum cleaners and they have definitely come quite far over the last few years. A while ago Beko sent us their Cordless Handheld and Upright Vacuum Cleaner Deluxe to see if it would make light work of vacuuming a family home.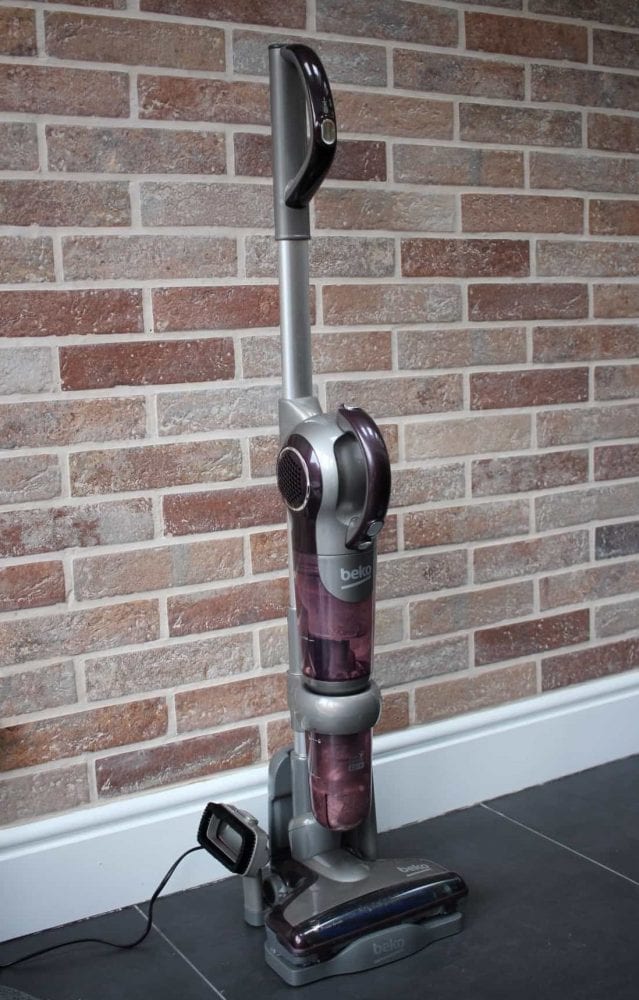 The Beko Deluxe is suitable for all floor types and the generous 25 minute run time has enough power to whizz around the whole house on a daily basis. We actually tested this new vacuum to see how quickly we could vacuum a room – but we did it so easily that we carried on and managed to vacuum most of the house before the battery ran out!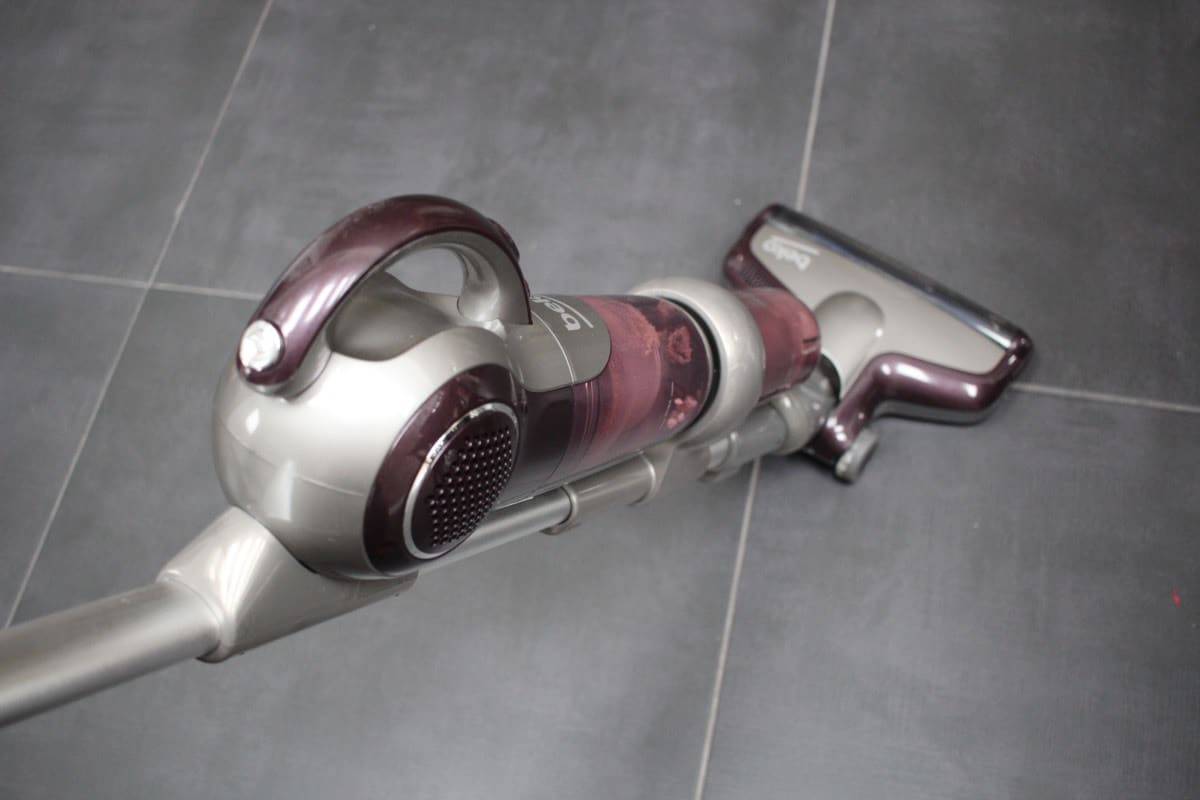 With a variety of additional tools, the Beko Deluxe is suitable for any cleaning job and when using it in upright mode, it feels very lightweight and when the automatic motorised brush kicks in, pushing it around from hard floors to carpets is a breeze.
The suction is really good, making quick work of everyday debris on the tiled floor of the kitchen and carpets around the house. The balance of the Beko Deluxe does take a little getting used to though, as it tended to fall to one side when using it at first, but this was easy to get over after a moment or two. The dust chamber is also large enough for the whole house in one go.
In handheld mode, the Beko Deluxe is very easy to use and easy to get into many nooks and crannies. The crevice and dusting tool do exactly as they're meant to and are easily attached to either the end of the handheld unit or onto the flexible extension hose. The upholstery brush is also a breeze to use whilst getting great results. The whole handheld unit is also light enough to carry comfortably with one hand whilst using the hose and brush in the other.
Once finished with the vacuum, it is stored altogether in upright mode on the handy charging base station. This station includes a clever suction cup on the bottom that will keep the base in place where you put it, provided you have decided to put it on a suitable floor!
There are also storage places on the base unit for some of the attachments, but not all of them. I found this a bit annoying as the largest attachments, the extendable hose, the upholstery brush and motorised turbo brush head are having to be stored elsewhere and brought out when needed.
The Beko Deluxe is a good quality vacuum system, suitable for most homes where long trailing wires would get in the way and portability is key. It also looks very neat in our kitchen and would fit in to any household. We've loved using it and it works really well – a great family vacuum.