This year I am hoping to take part in Little Loves every week. It's a linky I have loved joining in with in the past and I love reading other bloggers Little Loves posts but it was the first thing I let slide last year when I was busy with blog work. This year I'm going to make Little Loves a priority and will share the things we've been getting up to each week as a little way to kick off the weekend.
So here we go with the things we've been loving this week:
Read
I have been reading The Million Dollar Blog this week. It's something I added to my Amazon basket a couple of months ago and have only just started reading. Now, don't get me wrong, I never want to earn a million dollars from this blog – it's not something I aspire to. But, I am always looking for ways to better myself and better this blog.
The Million Dollar Blog has a lot of case studies and interviews form high profile bloggers – many who I know and respect. Having information and advice direct from the people you look up to in the industry definitely makes the book more appealing and I have definitely had a few learning points from it. Whatever stage of blogging you're at I think this would be a worthwhile read.
Watched
Hubby and I started watching the new series of The Undateables this week which is always top of our viewing list but this week it actually featured a postman from our town so we got to point our familiar locations, making it even more entertaining!
Since the Christmas break Hubby and I have been having regular movie nights at home and I have been switching the laptop off a lot more. It's been great for realigning priorities and making me appreciate us time a lot more.
Over the last week we've watched a few movies – the first being Independence Day which we watched purely because we had Independence Day: Resurgence to watch afterwards. Independence Day is a pretty epic movie and to think that it's 20 years old it is still one of the best movies of it's genre and definitely competes well with modern alternatives. The original was a lot better than the sequel too – but, they've left it open for another movie and I'll be excited to see what happens next in the Independence Day franchise.
Heard
Coincidentally, having no knowledge of current affairs or pop culture, LP has decided that Last Christmas is her favourite song in the world and is still singing it almost daily. She doesn't know who George Michael is, she doesn't know he died, she doesn't care that Christmas is over and she just loves the song. But, I love walking to school singing along with her each morning and I'm George Michael would be pleased that his music has resonated with a whole new generation.
Made
We made a trip to Wales at the start of the week and it was a great way to start the year and finish the Christmas holidays. It was so nice to take just over 24 hours out of our typical routine, relax in a hotel, wander around Cardiff and spend some quality time together doing something different.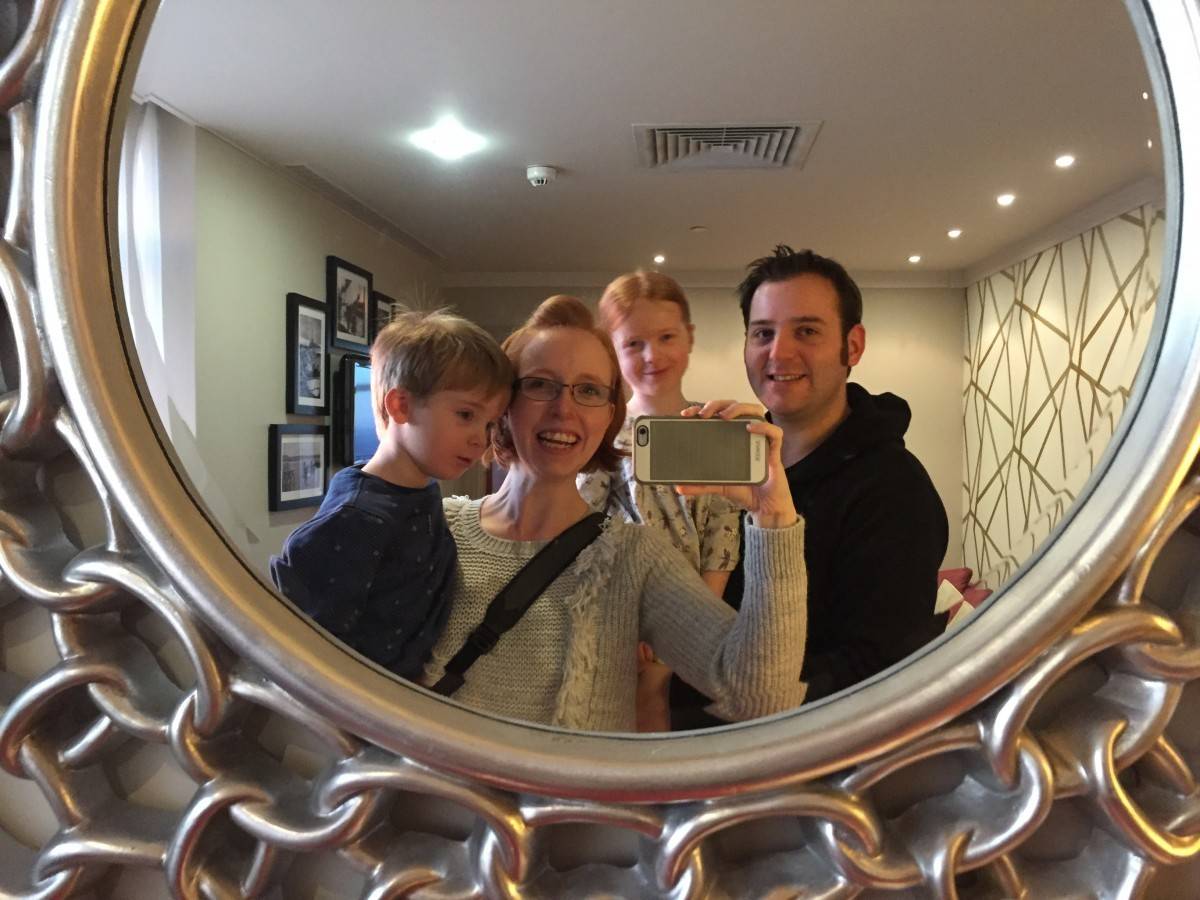 Wore
I have been wrapped up in winter woolies all week – it's suddenly got so cold. It's all about wooly hats, chunky scarves, fluffy jumpers and furry boots in my life right now – the more layers the better! I bought the nicest jumper in the Matalan sale too (it's in the photo above) – it ticks every box.
and lastly…
We have made huge progress on our extension this week, with our old external wall coming down and the steel joists being put in. After a hiccup early in December and the builders not being able to progress with the work for three weeks this was a great way to start January and it's now full steam ahead with the work.
Well that's it for this week – have a great weekend whatever you get up to and I look forward to checking out the other Little Loves posts to see what you've all been up to as well.