*This is a paid post
On 18th January this year – Blue Monday – which is often said to be the gloomiest day of the year, Bloo decided to take action to cheer up London's commuters.
Blue Monday was originally coined the most miserable day in the calendar for a number of reasons including the weather, the time since failing our new year's resolutions and low motivational levels. Because Bloo wanted to make blue Monday less blue they put on a great event in the heart of London at St Pauls, One New Change.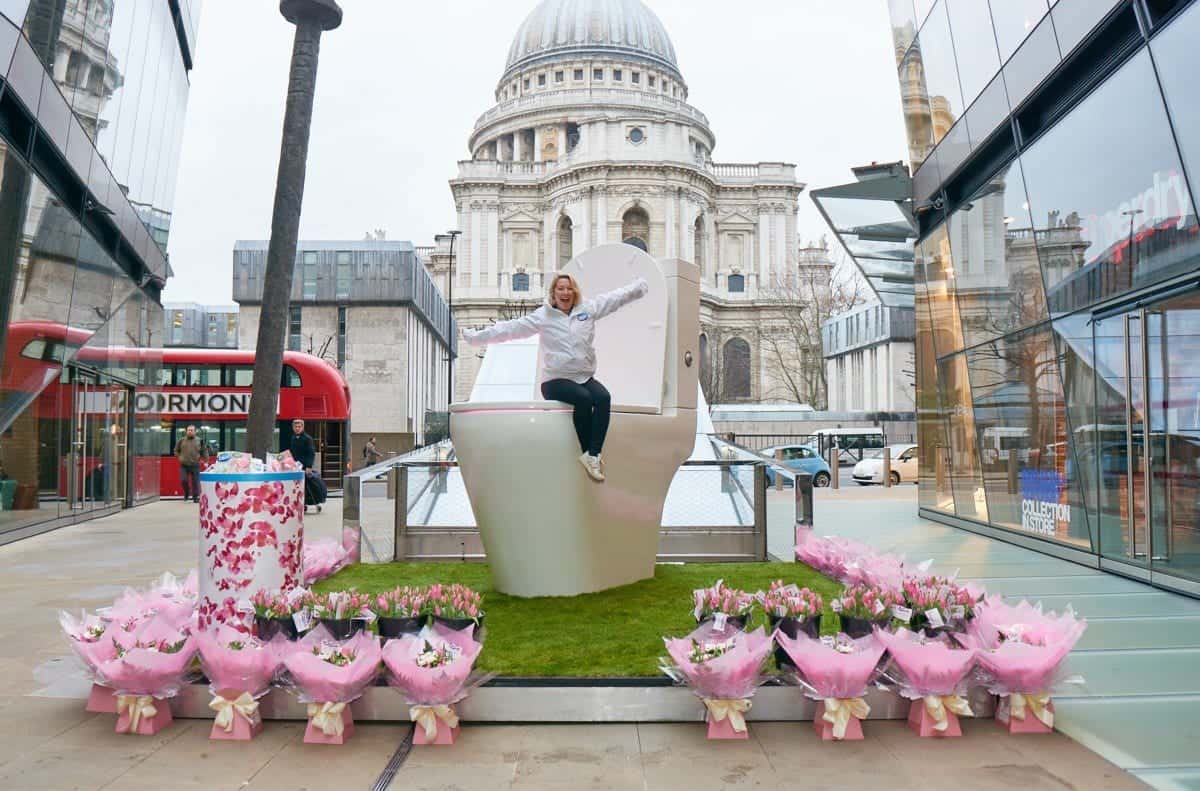 Passers by were invited to write down a 'Monday blue' and then 'flush it away' in London's largest loo for a chance to win prizes which were guaranteed to brighten up their days. The top prize was a £1000 holiday voucher and others won gorgeous bouquets!
The huge loo measured over 8 feet high and came complete with pink water, releasing an uplifting fragrance every time it was flushed. The fragrance featured the same perfume found in Bloo's range of bathroom care products to tie everything together!
Passers by also enjoyed surprise musical performances from a blues band and commuters passing through Liverpool Street and Farringdon Stations were given Bloo flowers to brighten up their mornings.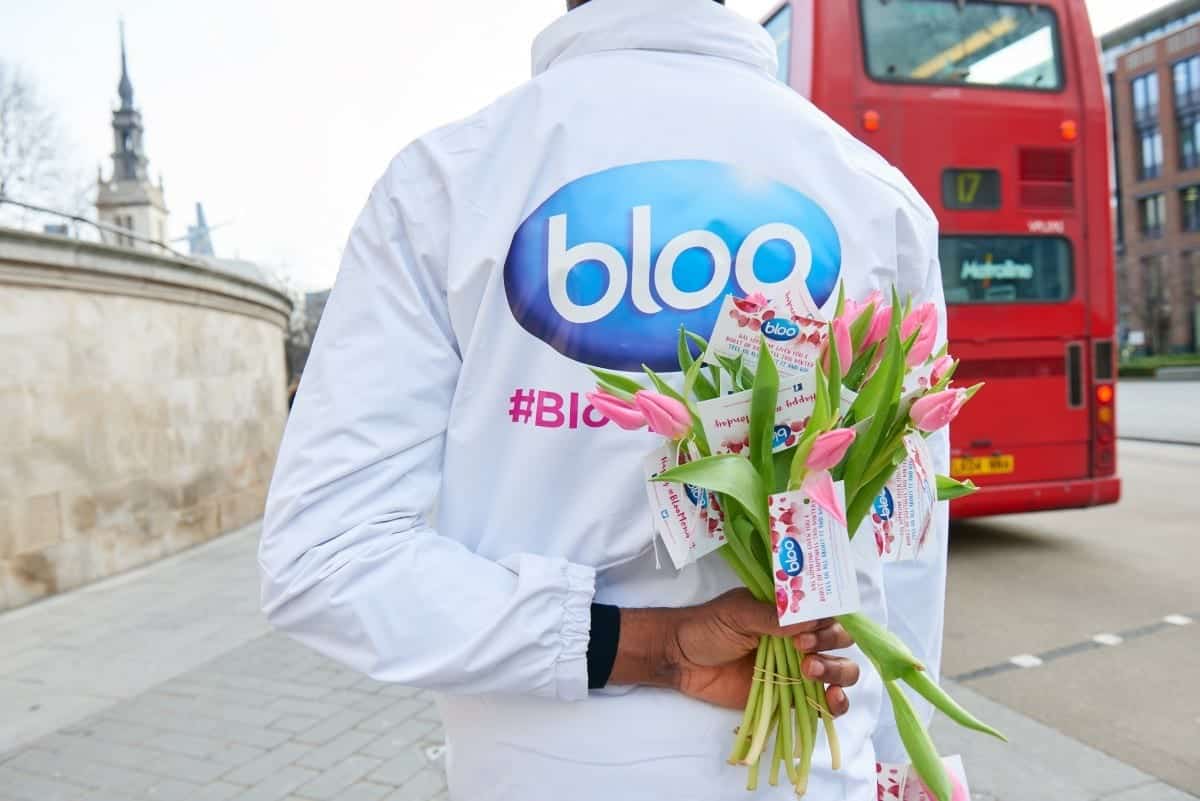 If you weren't in London on Blue Monday you can still get involved with Bloo's competition. If someone has given you a burst of happiness this winter tell Bloo about it and win! Share your story on Facebook or Twitter, using #BlooMonday and @BlooHappyLoo for your chance to win a £1000 Thomson Travel Gift Card. You can read full terms and conditions here.
Good luck! I'm sure that Blue Monday will now be known as Bloo Monday forever more – and such a mor positive slant on the day too. Let's all flush those January blues away!