*This is a paid post
This post contains affiliate links and I may receive commission if you visit a link and buy something. Purchasing via an affiliate link doesn't cost you any extra, and I only recommend products and services I trust.
We have a bit of a tradition in our family that each Christmas we buy a new festive book to enjoy and add to our collection. Sometimes we buy them in the run up to Christmas, other times we add them to our Christmas Eve box or ask Father Christmas to get them for the children to open on Christmas morning.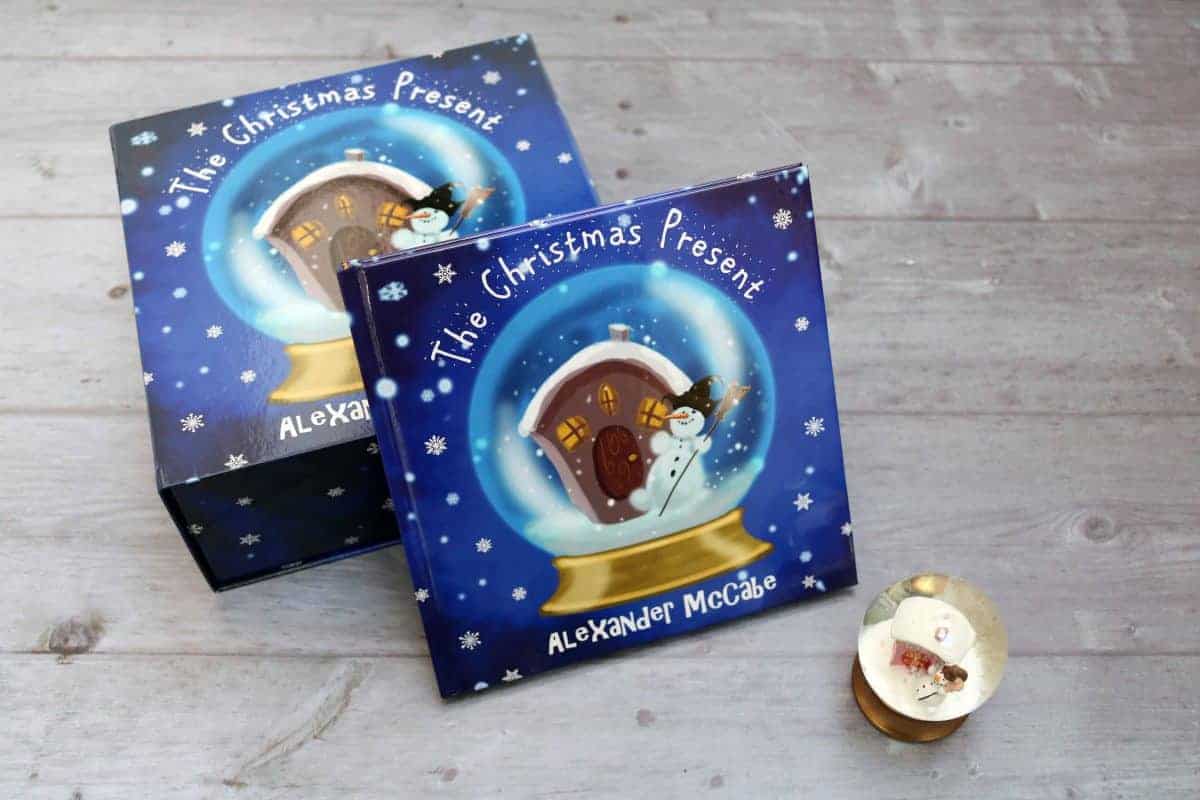 This year we already have a new Christmas book to enjoy. Alexander McCabe sent us his beautiful The Christmas Present box set to enjoy with the children in the run up to Christmas.
The Christmas Present comes in a really wonderful gift box and includes a snow globe, featuring the scene from the front of the book. The children absolutely love a snow globe – they're such a symbol of the festive season and they love having this one to look at whilst we read the book together.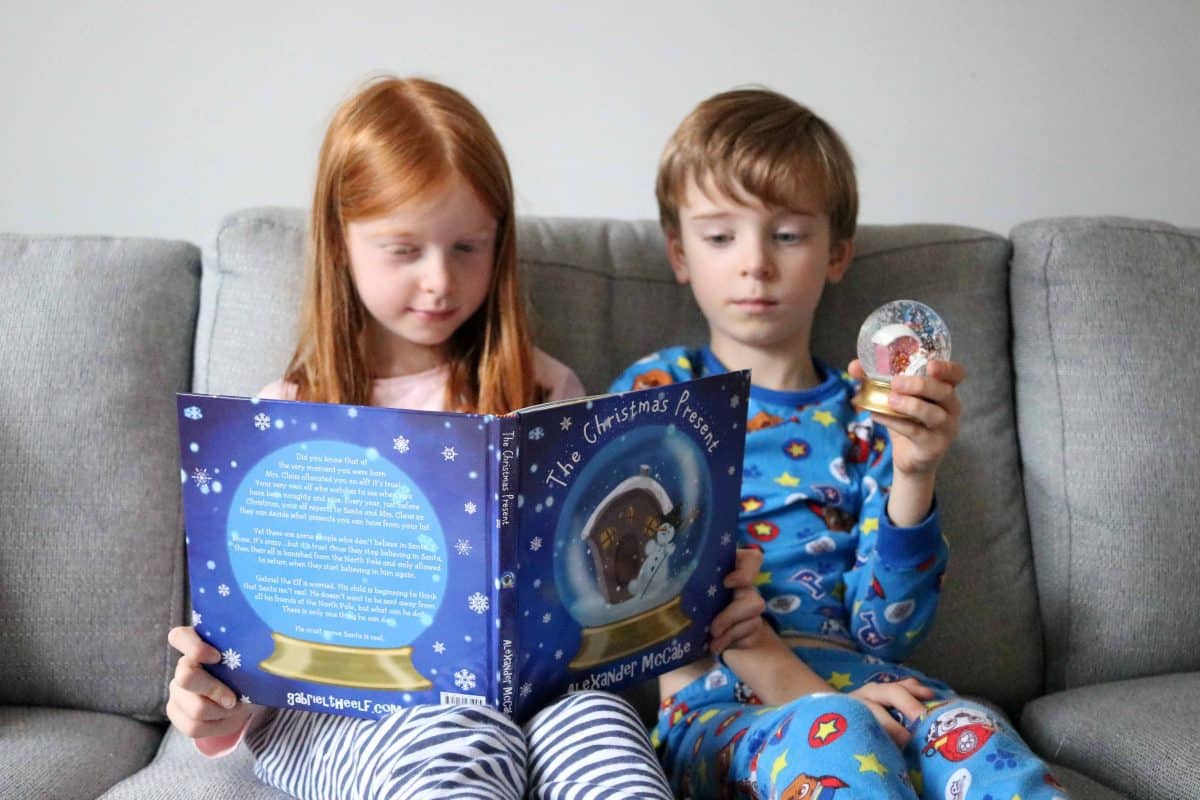 As soon as we opened the Christmas Present we knew it was a book we'd enjoy reading as a family. It's split into nine chapters which are the perfect length for a bedtime story, letting you enjoy the book over the course of a few days before bed.
Although there is a lot of text in The Christmas Present, the children loved finding so many full page illustrations dotted throughout each chapter. The pictures are beautiful, each one a work of art that really helped to illustrate the story and keep the children engaged.
The Christmas Present isn't a typical Christmas book. It begins with a little boy believing Father Christmas doesn't exist and not appreciating the Christmas experience he has at home with his mum. His parents no longer live together, his dad has a new family and he feels like the grass would be greener with them and not at home spending Christmas with his mum.
With the help of a pretty special pair of new friends – an elf and a reindeer – the little boy gets a whole new perspective on Christmas, and his life with his mum, and finds answers to all his questions about Father Christmas.
I won't spoil the book for you but the elf and reindeer are a really lovable double act who really help to reinforce the messages of Christmas and the fact that Christmas is about so much more than what is under the tree. The book explains the job that elves do – so much more than just helping Father Christmas to make and wrap gifts – and what happens to elves when you stop believing in Father Christmas too.
The Christmas Present is a really lovely book and the snow globe features really prominently in the story too, adding so much magic to the book. It was a little reminiscent of A Christmas Carol – showing how different Christmas can be for different people. LP and Little Man love having their own snow globes, peering into the world inside their glass ball. It's so lovely to have a momento from the story that they can appreciate year after year and that will always remind them what Christmas is really about.
I think this book would be a wonderful gift for any child but especially for a child who is on the cusp of no longer believing, one who needs to hear more about the magic and true meaning of Christmas. It's a book that can really help to keep the Christmas magic alive.
Alexander McCabe is doing a book signing tour across the country in the run up to Christmas so definitely pop along to a signing near you. You can find the full details and dates here.
The Christmas Present book has an RRP of £7.99 and the beautiful box set is £19.99.