Disclosure: We were sent the featured products for the purpose of this post however all opinions are my own.
LP and Little Man, unlike other children, have feet that don't grow very quickly. At nearly four and nearly six they have very similar sized little feet but their problem is that shoes wear out before they are too small, meaning that I am forever buying shoes and often going for value over design. So when Bobux sent the children new shoes, ones that they chose themselves, it was immediately obvious that they would love them so much.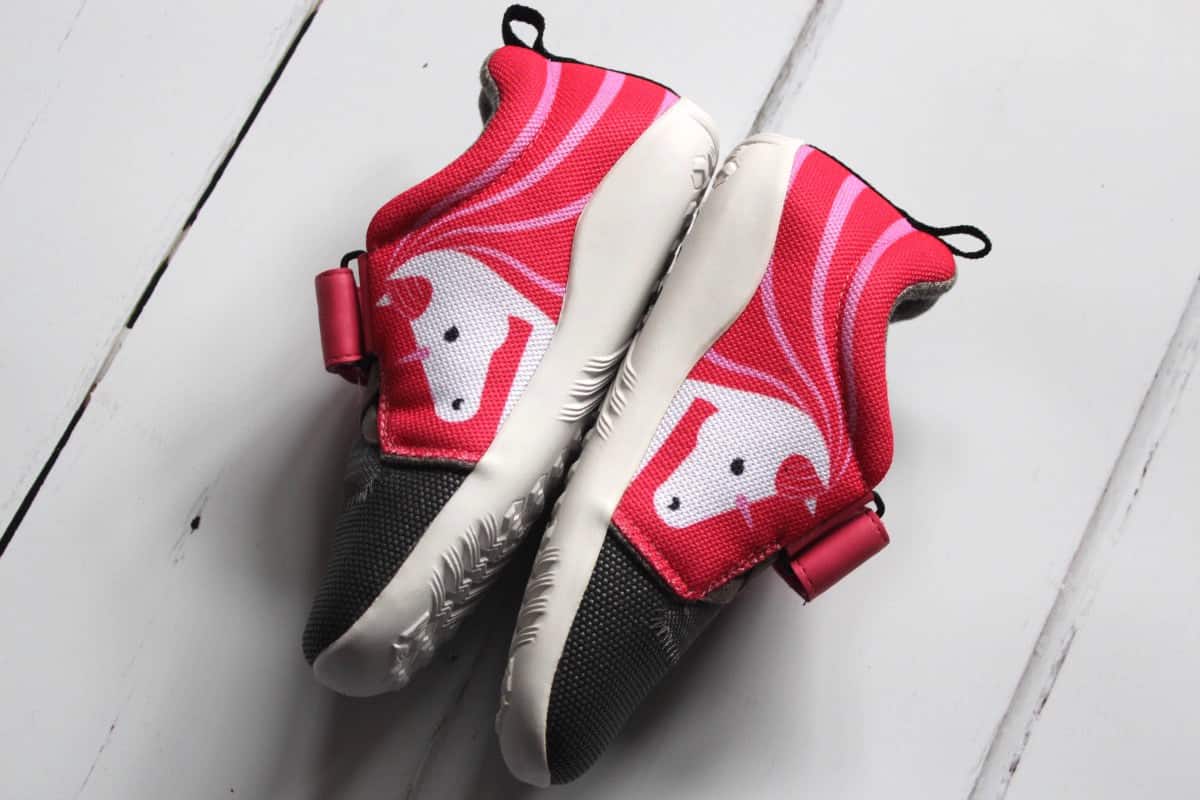 The new Kid+ range of shoes from Bobux fit children up to the age of eight, extending their previous range by a good few sizes and meaning that we can enjoy the comfort and style of Bobux for a little bit longer.
The children chose matching Blaze trainers. They come in a range of designs, looking the same from the side but having bright, bold animal themed designs on the inner side of the shoes – with LP choosing the pink unicorn design and Little Man going for the bright blue wolf.
As soon as we took the shoes from the boxes I appreciated how lightweight they were with such breathable material. It's so nice for the children to wear light shoes that won't make their feet too hot and sweaty and as soon as Little Man put his on he announced they were his racing shoes – and ran around the garden with them on.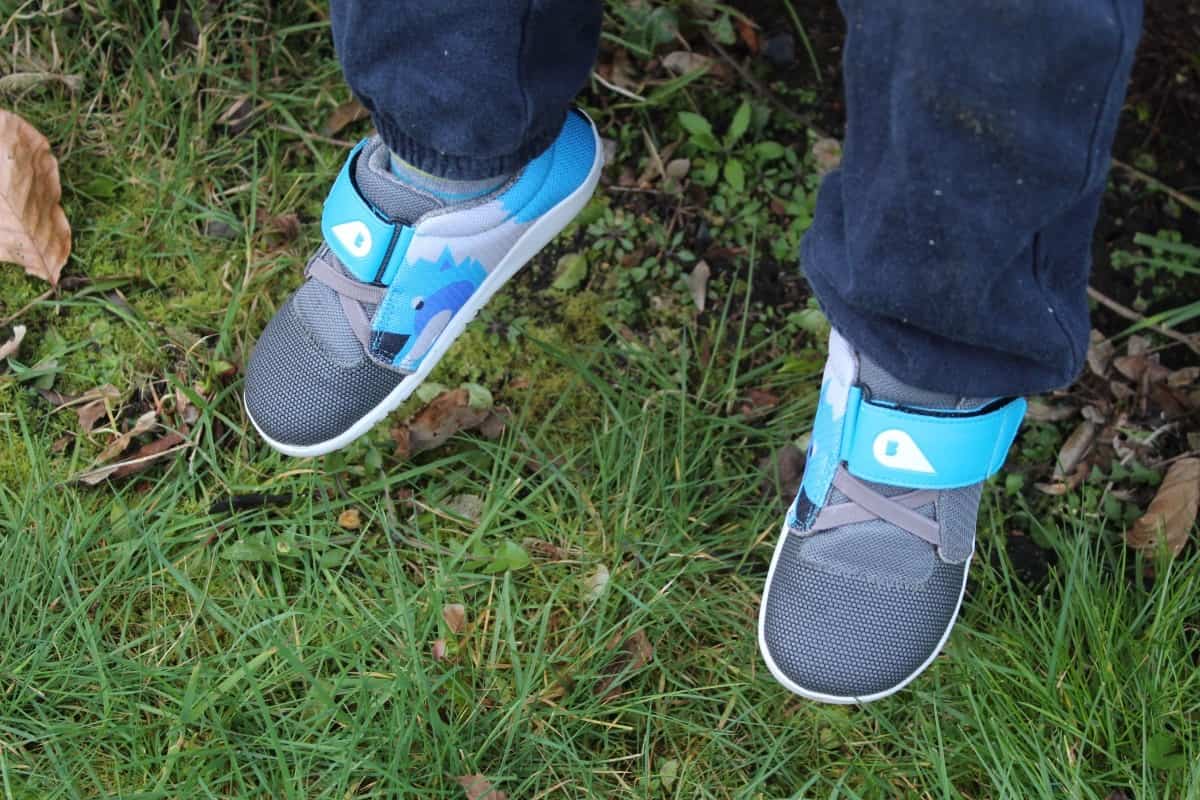 LP and Little Man found their new shoes so comfortable and loved showing the bright, beautiful designs to anyone that would look. I loved how they were quite plain casual shoes from afar but up close they were anything but plain – and they have turned into the children's favourite shoes.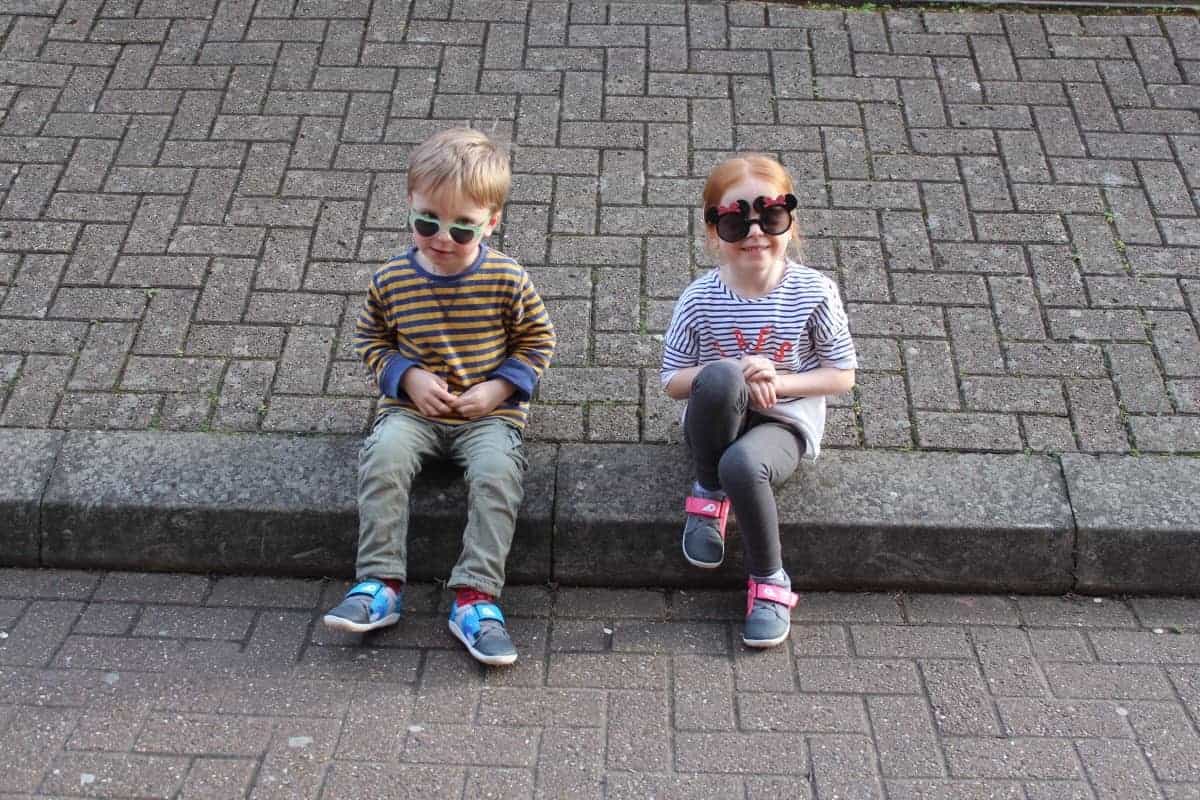 It's so hard to find everyday shoes and trainers for the children that are so comfortable and can be worn on a day out or adventuring – the soles on the Blaze shoes are full of grip, letting the children run, climb and do pretty much anything they want to with no fear of slipping. They are the perfect shoes for any day and any activity.
The great thing about Bobux, apart from their gorgeous shoes, is that you can measure your children's feet at home. The sizes are based on the length of their feet or they have a size conversion chart to switch from UK sizes to EU – which Bobux shoes come in.
LP and Little Man's shoes were really true to size and fit them really well. I am sure they will now expect all of their shoes to have unicorns or other animals on – and they're just sad that they can't wear them to school – although Little Man has worn his to nursery!