*This is a paid post as part of my role as a Studio.co.uk Ambassador
Each September we get into a really nice routine during the week of the children's school day, a couple of after school clubs per week and some afternoons at home. On the days where we have a few hours at home before dinner, bath and bed I like to organise little fun activities for the children, something to keep them entertained and stop then just watching TV or playing on their tablets every day after school.
So, we get the homework, reading and spelling out of the way and then we do something fun. For the start of the school year I've taken inspiration from Studio for some of the children's activities and I know they have many more ideas on their website too.
Here are some of our favourite activities for school age children:
Baking
When LP started school a few years ago we started doing a bake of the week where we would bake something different each Monday after school. We are not that regimented with it now and tend to bake once or twice a month instead but the children always decide what we'll be baking and I make sure we have the ingredients ready.
Our finished bake will be either dessert or something to just be enjoyed at home by the whole family, something for Dave to take to work with him or something for a school bake sale. There's always an excuse to bake – if you even need one!
Crafts/Paint/Draw
One of the children's favourite things to do is create and they will happily spend hours drawing, painting or making something. We have a lot of craft sets that we dip into now and again but the children are happiest with a box of art supplies and plenty of white paper. It really is the simple things!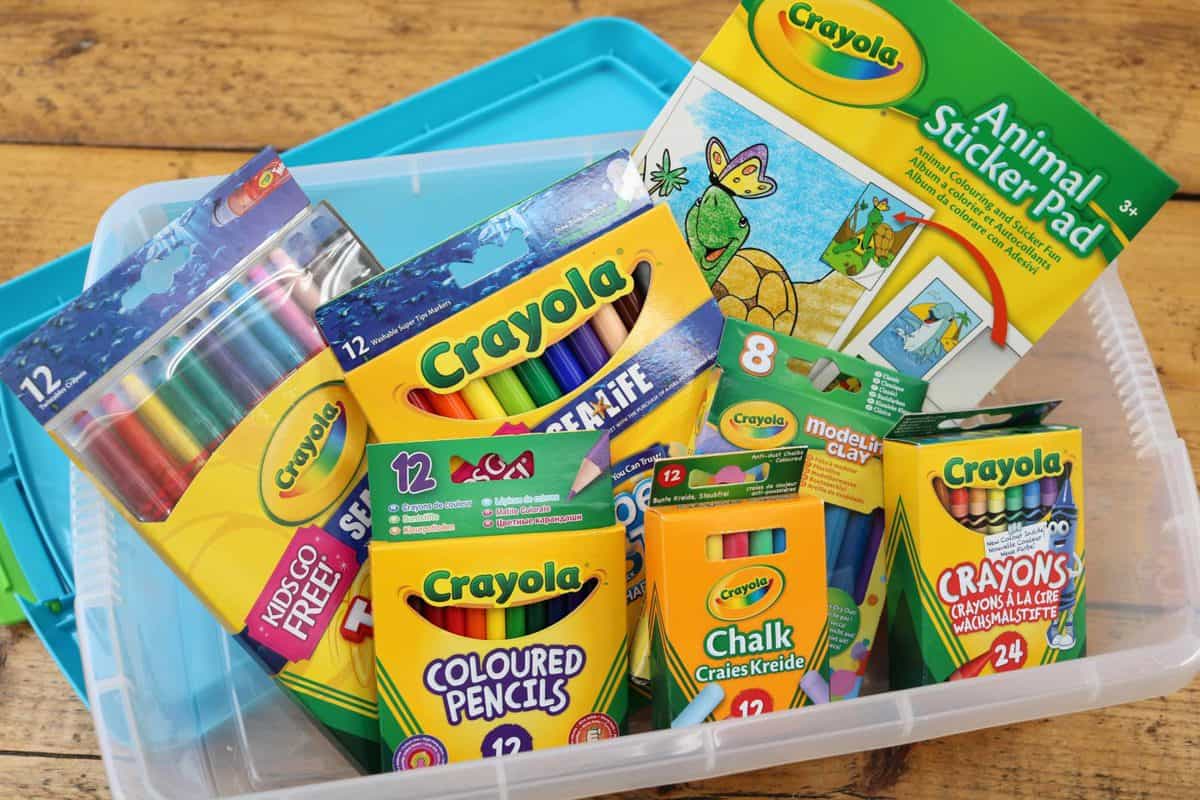 Make Something
The kids love nothing more than raiding the recycling bin to make something straight from their imagination and so, every so often when the recycling bin is full of boxes, I give them the option of spending the afternoon making something – and it's so much fun seeing what they come up with.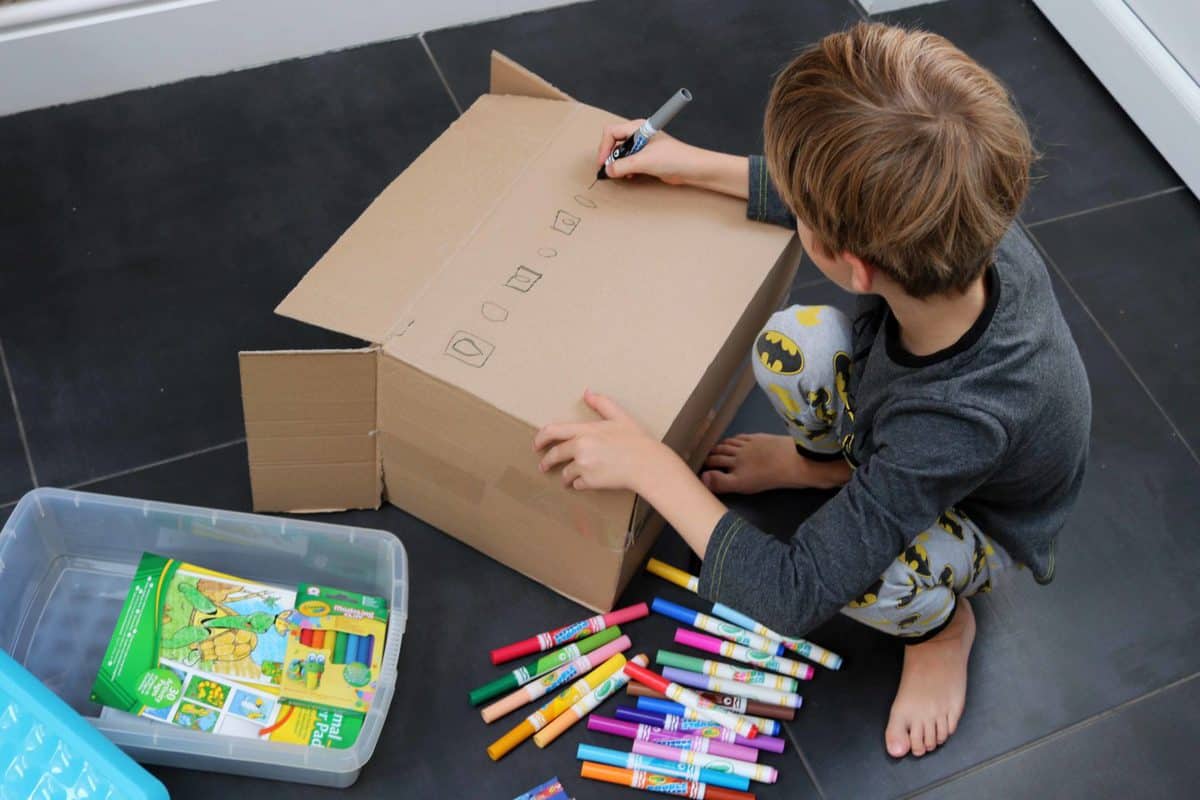 Little Man and LP have built pirate ships, a dog kennel, a princess carriage and even a guitar in the past and I always look forward to seeing what they're going to make next time and they're often projects that they can work on over the course of a few weeks too.
Build Something
Whether it's Lego, a jigsaw or a tower made of wooden blocks it's always fun to build something. I'll often give the children a construction toy along with a task and see how they do. Can they build the biggest tower, a house or simply work together to do a jigsaw they haven't completed before. Encouraging them to work as a team is really lovely to watch as well.
Clay Modelling
Modelling clay and Playdoh are so much fun but can be so messy too so it's an activity we always plan for. A simple pack of clay in different colours or a set of Playdoh with a few tools can keep children entertained for hours – especially if you ask them to make something specific too.
Activity Books
I always find that activity books are a great, easy way to spend a short burst of time that always keep the children really engaged. LP and Little Man love working through puzzles and activities, sticking stickers or colouring around worksheets for half an hour or so. These are great for on long journeys too.
Science
Science experiments are so much fun and many can be done with just a few things from the kitchen cupboards. We make slime, make tornados in bottles or create a baking soda volcano. So much is possible – just make sure you have some goggles and are wearing old clothes or aprons just in case!
Gardening
If the weather's nice we get out in the garden and have a gardening session. The children have their own personalised tools and over the years have learnt how to weed, get rid of dead leaves and sow seeds depending on the time of year.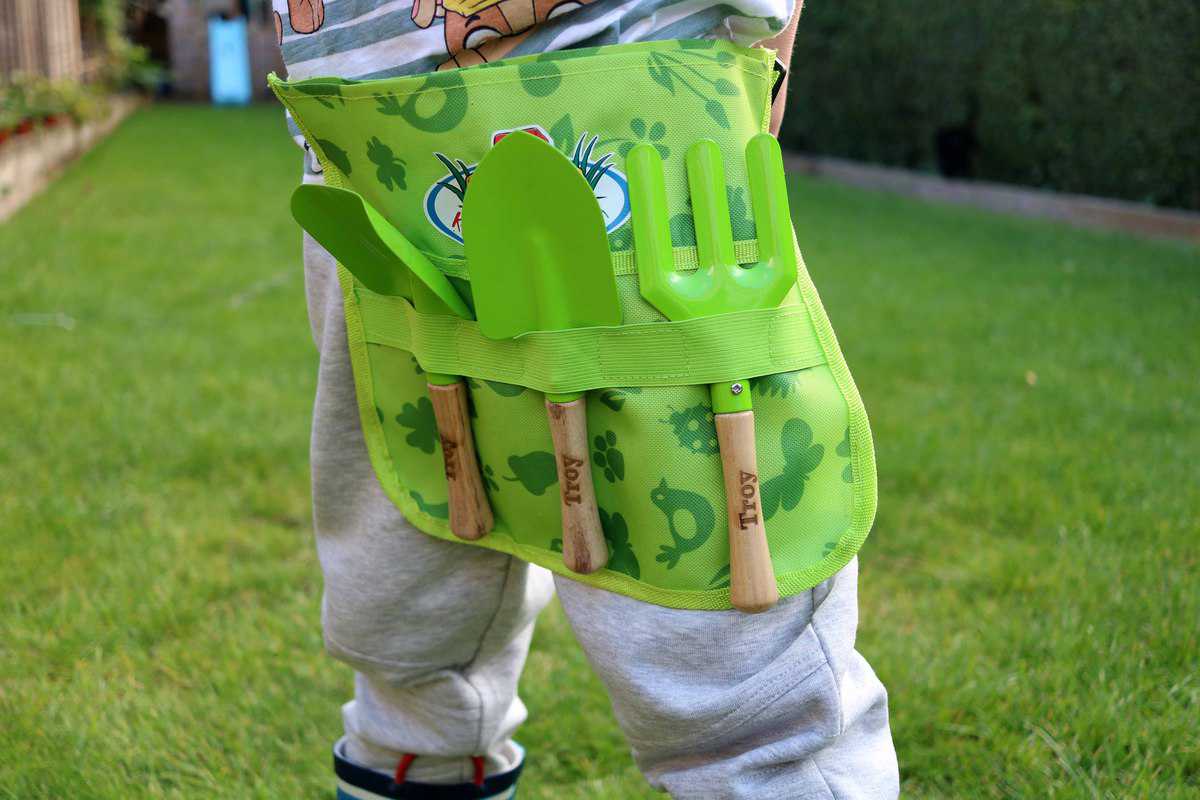 Have a Tea Party
A tea party is a great after school activity. The children will get their favourite dolls and teddies and create a whole tea setting for them on a rug. We have a fantastic tea set that is great for playing with indoors or out and we'll often make a little afternoon tea spread to enjoy whilst they're playing too.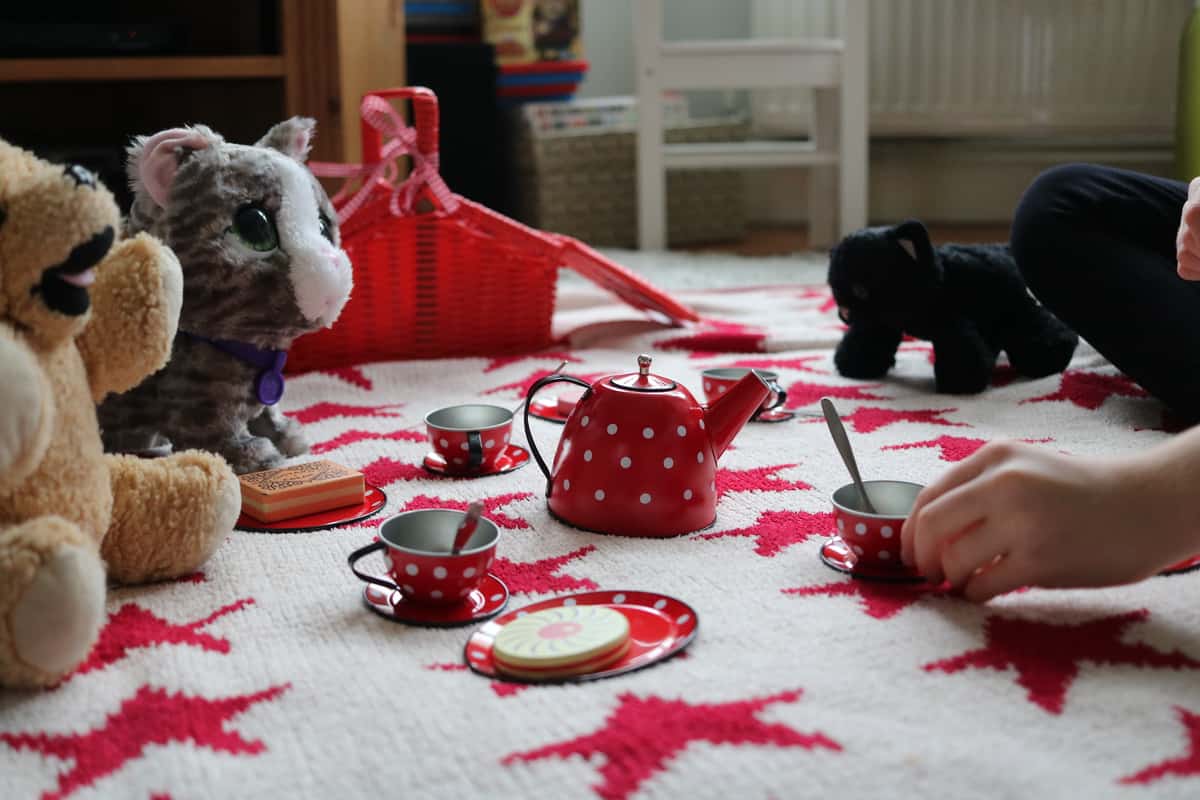 Go for a Picnic
If the weather's not too bad we'll get the homework done, grab the picnic hamper and a picnic blanket and go to the park for a picnic dinner. The children get to play or kick a ball around and we get to enjoy having a relaxed dinner as the sun goes down too. It's one of our favourite ways to spend an afternoon.
I am sure I'll think of many more after school activities for the kids as we work our way through the term. Obviously, there are days when the children just chill in front of the TV or on their tablets. I just like to try and make their afternoons as varied and enjoyable as possible for them – and they seem to love it so far!
What are your children's favourite things to do after school each day? If you need a little more inspiration, check out the children's section on the Studio website. Also, the fantastic new Studio App has just launched! You can browse the website and catalogues so easily now on your phone and 'shop the look' to give you even more inspiration too. It's definitely going to be my first port of call for all of Studio's upcoming sales and deals! You can find out more here.