Disclosure: We were sent the featured products for the purpose of this post however all opinions are my own.
As a Blogger my Macbook comes everywhere with me. It was my best investment as far as blogging is concerned and I have been looking for a protective case for it for quite a while – anything to make sure that investment lasts and my Macbook doesn't get broken on one of my many bloggy excursions.
Tech21 got in contact to introduce me to their great range of protective phone and tablet accessories and I was pleased to see they also had Macbook and Laptop cases too. A one stop shop for all your gadget protection needs!
After browsing their website Tech21 sent me their Impact Snap Case for my 13″ Macbook Pro with Retina Display. The case came in three great colours and I chose the purple – my favourite colour so an easy choice.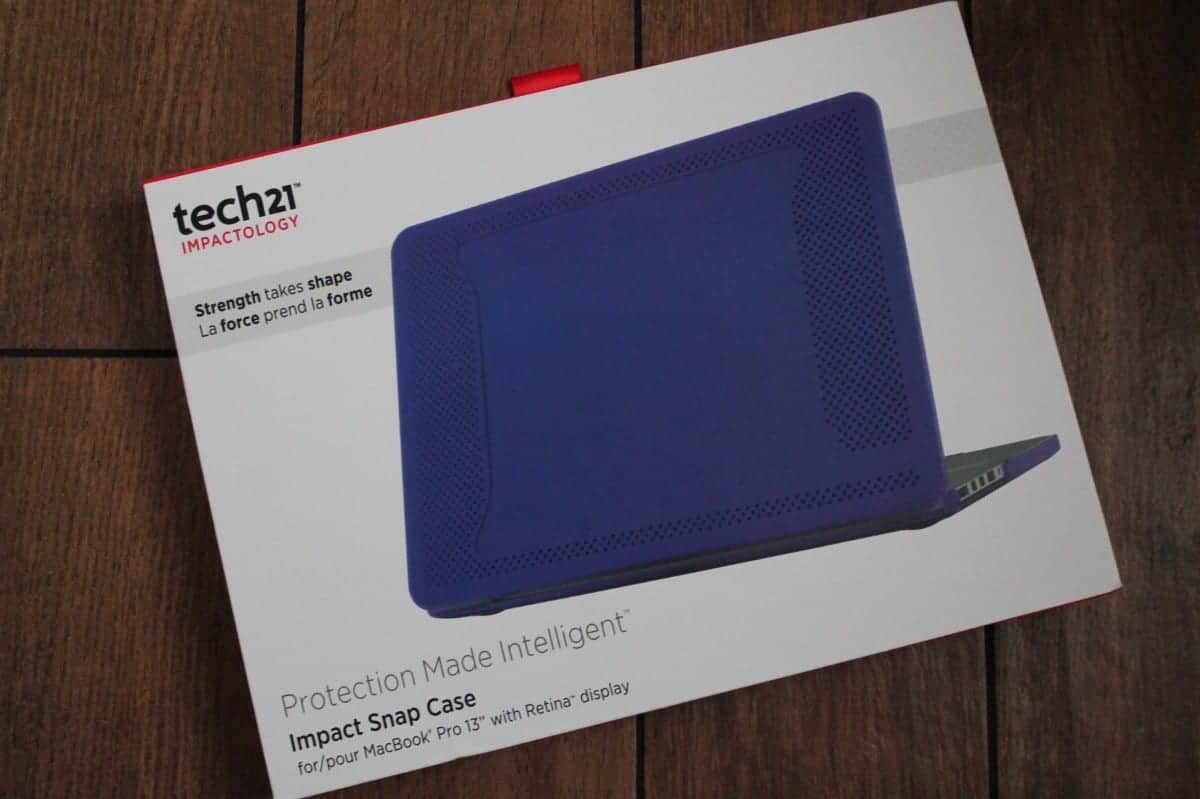 The Impact Snap Case was easy to fit – literally clicking into place – and it made my Macbook feel so much more robust and protected immediately. I can now pop it in my bag for any outing without fear of it getting damaged. TheFlexShock™ impact material absorbs, dissipates and repels force on impact so my Macbook is now safe whether it's dropped or hit with something – great peace of mind with young children around.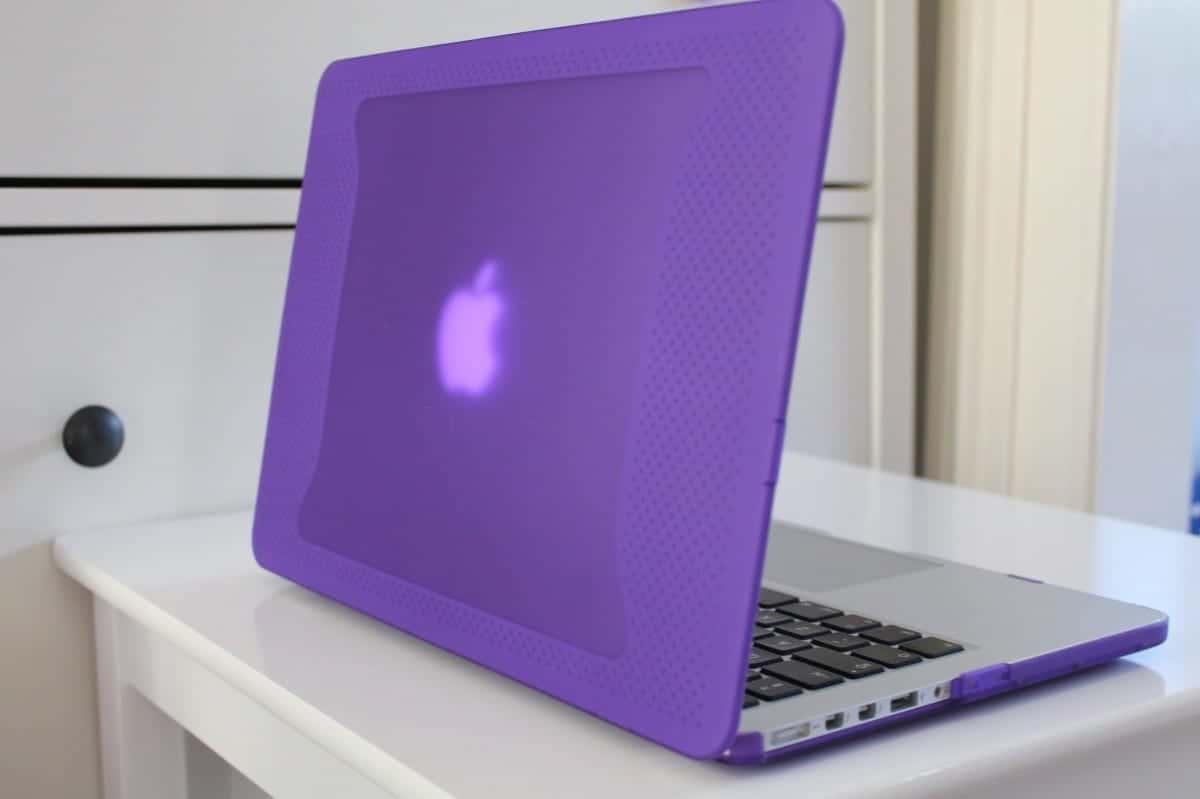 I love that the Impact Snap Case has a slightly rubbery, matt texture to it and is completely non slip so that whether my Macbook is on my lap or a table it stays firmly in position. It also looks great and still lets the Apple logo shine through.
The Tech21 Impact Snap Case has an RRP of £59.95