Disclosure: We were sent the featured products for the purpose of this post however all opinions are my own.
We are always in search of ways to cut corners when it comes to calories and love to cook good food with maximum flavour whilst keeping it healthy. When Sweet Freedom sent us their range of products to try they looked like just the way to add flavour to our typical dishes without adding too many calories at the same time.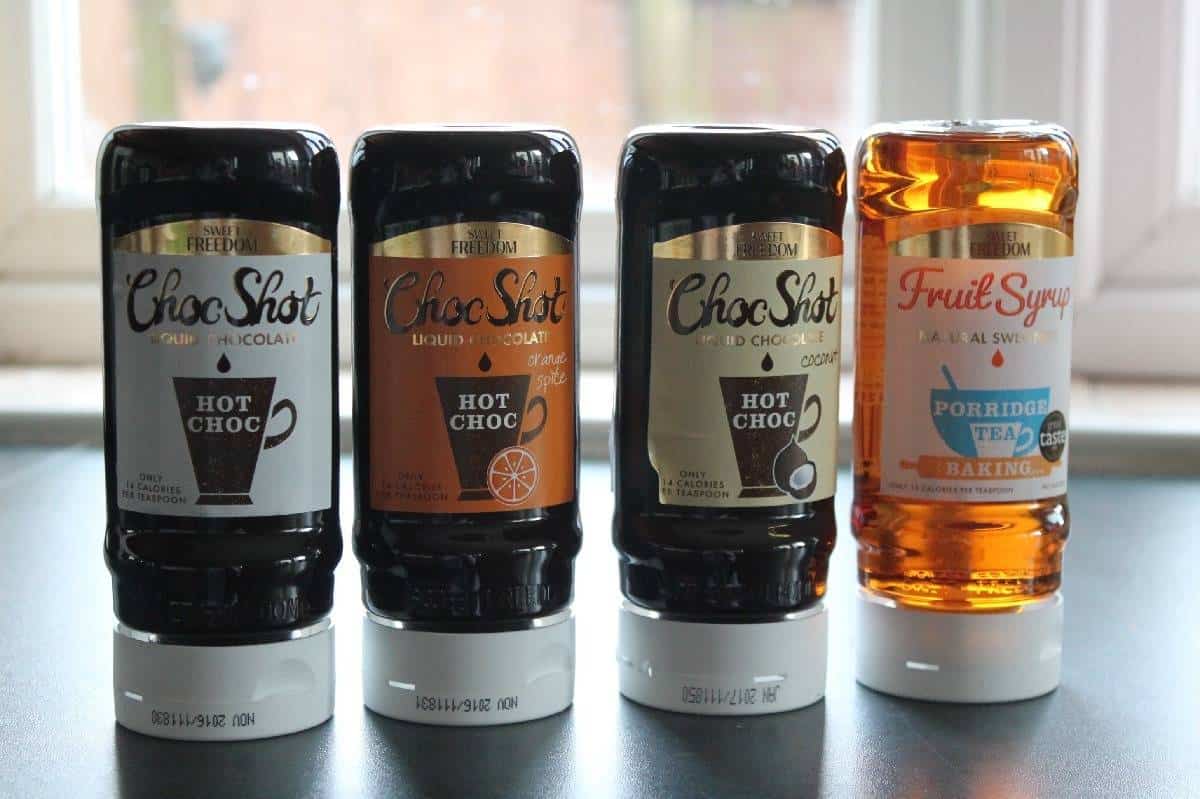 Sweet Freedom's Choc Shot range comes in three flavours – chocolate, orange spice and coconut. Each flavour only has 14 calories per teaspoon and is the perfect addition to pancakes or porridge. As it's liquid it can be drizzled, spread or stirred to give as much flavour and coverage as you desire.
Choc Shot also works well in drinks – added to hot or cold milk to make a low calorie milkshake or hot chocolate. It would also work well drizzled on ice cream!
The Fruit Syrup works just the same as Choc Shot but is a mix of fruit flavours – apples, grapes and carob. It's perfect for baking but can be used any time you want an extra burst of fruit flavour in the kitchen.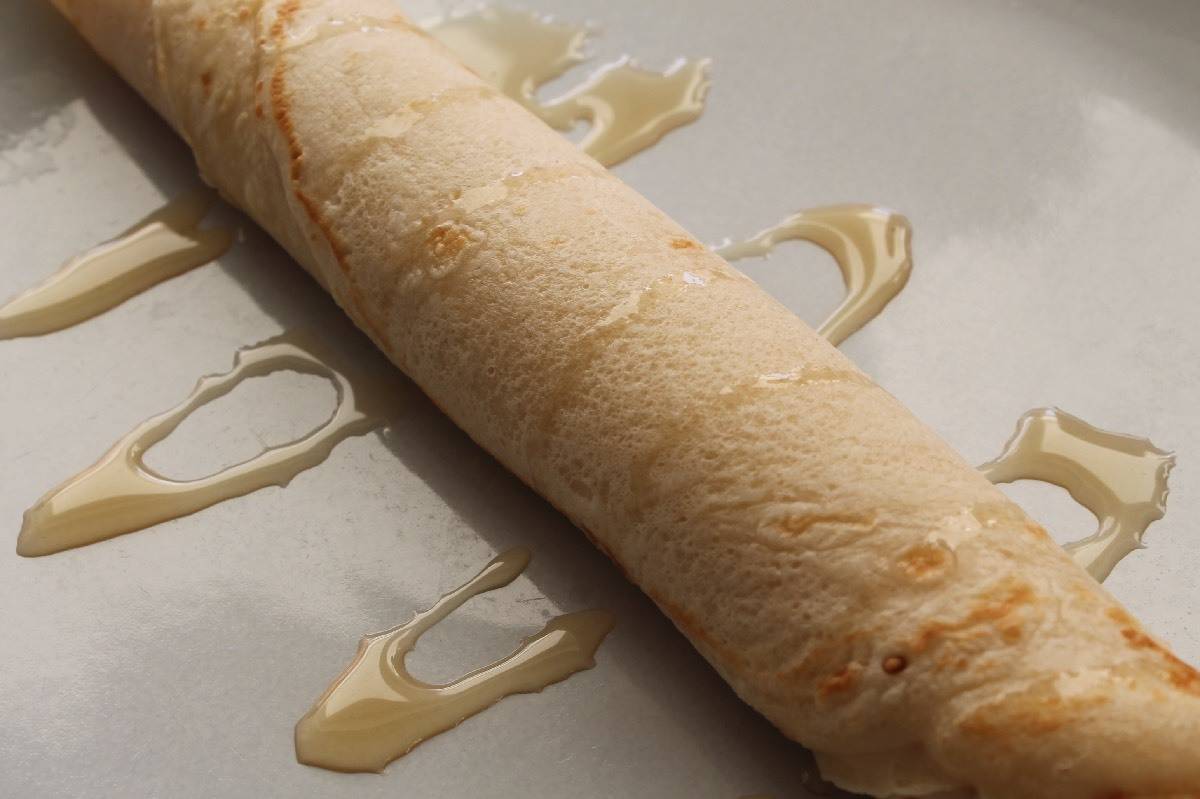 Choc Shot and Fruit Syrup are great alternatives to honey and sugar and contains no additives or preservatives – just 100% natural fruit sweetness – with the addition of cocoa in the chocolate varieties.
We have loved having Sweet Freedom in our kitchen and have used it pretty much daily since it arrived. It's an amazingly versatile product and one I am sure will be a constant feature in our kitchen going forward.
Choc Shot has an RRP of £3.50 each and Fruit Syrup has an RRP of £2.99