Disclosure: We were sent the featured products for the purpose of this post however all opinions are my own.
One show that I absolutely loved as a child was The Sooty Show. I remember vividly the Sooty and Sweep hand puppets I had when I was small and when we were asked if we'd like to review the new Super Sweep cuddly toy I couldn't wait to introduce him to the children.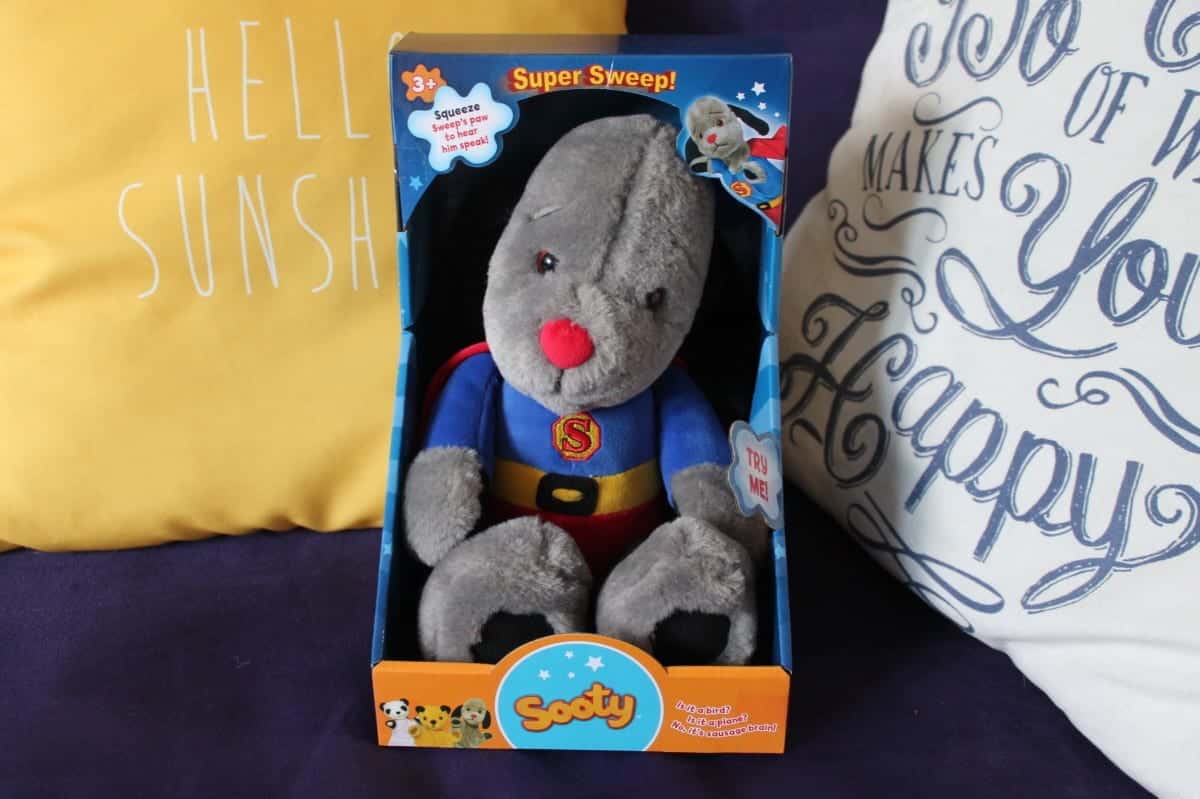 Super Sweep looks just like Sweep from the TV shows but he's wearing a very cute Super Sweep costume – complete with cape. He's really soft and cuddly and a great size for Little Man to carry around with him.
Although the blurb about Super Sweep says he will say his famous phrases from the show, any fan will know that Sweep doesn't really speak and instead makes his adorable squeaking noises. He makes those same noises when you press his hand and it was lovely to hear the children laughing along with him and pretending to know what he was saying.
Super Sweet is a lovely companion for a child of any age. Fans of Sooty and Sweep will adore this toy but any child would love it purely for how cute and likeable he is – especially in his little costume! Little Man now sleeps with him at the end of his bed and loves playing with him when he wakes up in the morning. Little Man wasn't too familiar with Sweep before Super Sweep arrived but the superhero costume made him an instant win in Little Man's eyes!
Super Sweep has an RRP of £19.99