We love Primula and always have it in the fridge but if Hubby had his way he would eat it all in sandwiches. But, I like to experiment and find other ways to use that lovely squeezy cheese and so over the last couple of weeks I've been putting together some side dishes, snacks and buffet options using Primula.
One thing we love to have as a starter or side is bruschetta and I've started adding a thick layer of Primula to the toasted bread before adding the topping. It makes a wonderful cheese and tomato bruschetta that is perfect for this time of year.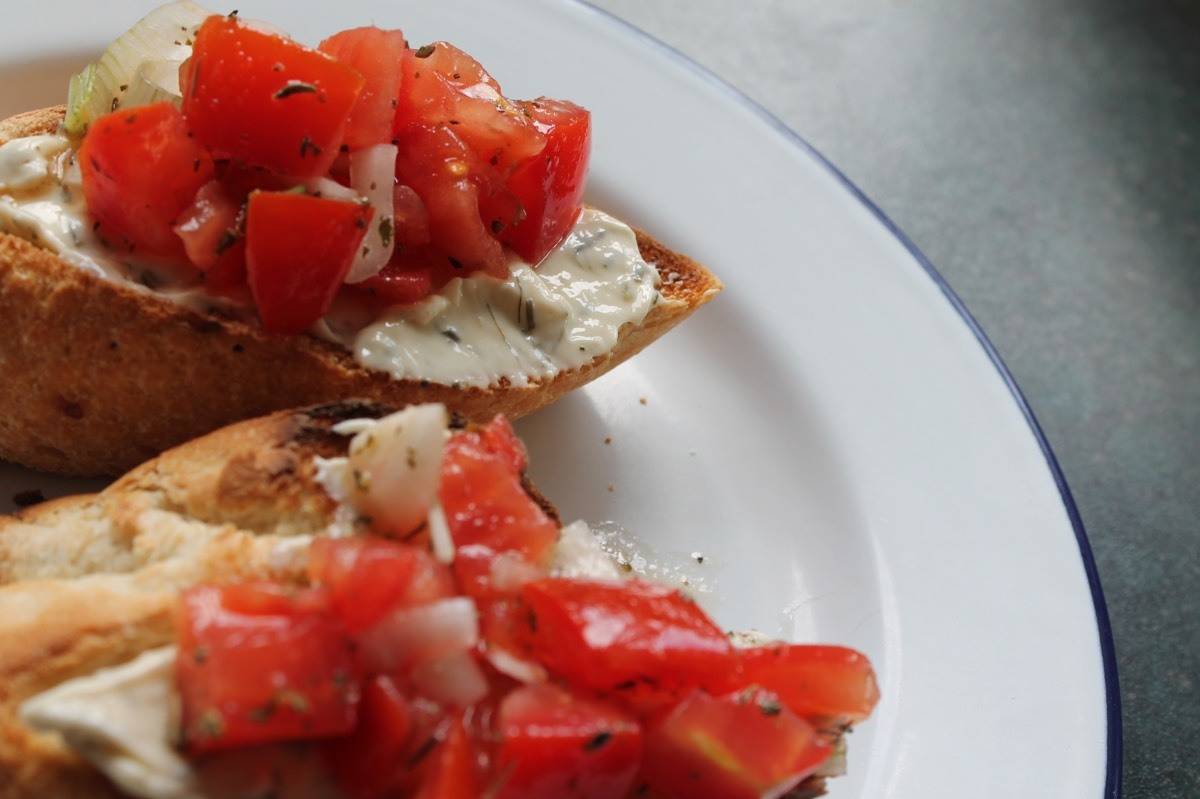 To make the topping just chop a couple of tomatoes, slice a couple of spring onions and mix with a glug of oil, a good dash of lemon juice and a sprinkling of mixed herbs. Make sure you toast the bread, put it all together and you have a really simple dish.
Another favourite snack in this house are Primula canapés. We love Ritz crackers and top them with a squeeze of Primula before adding another topping – tomatoes, ham, chutney – anything goes! These are easy to make and perfect for both children and adults.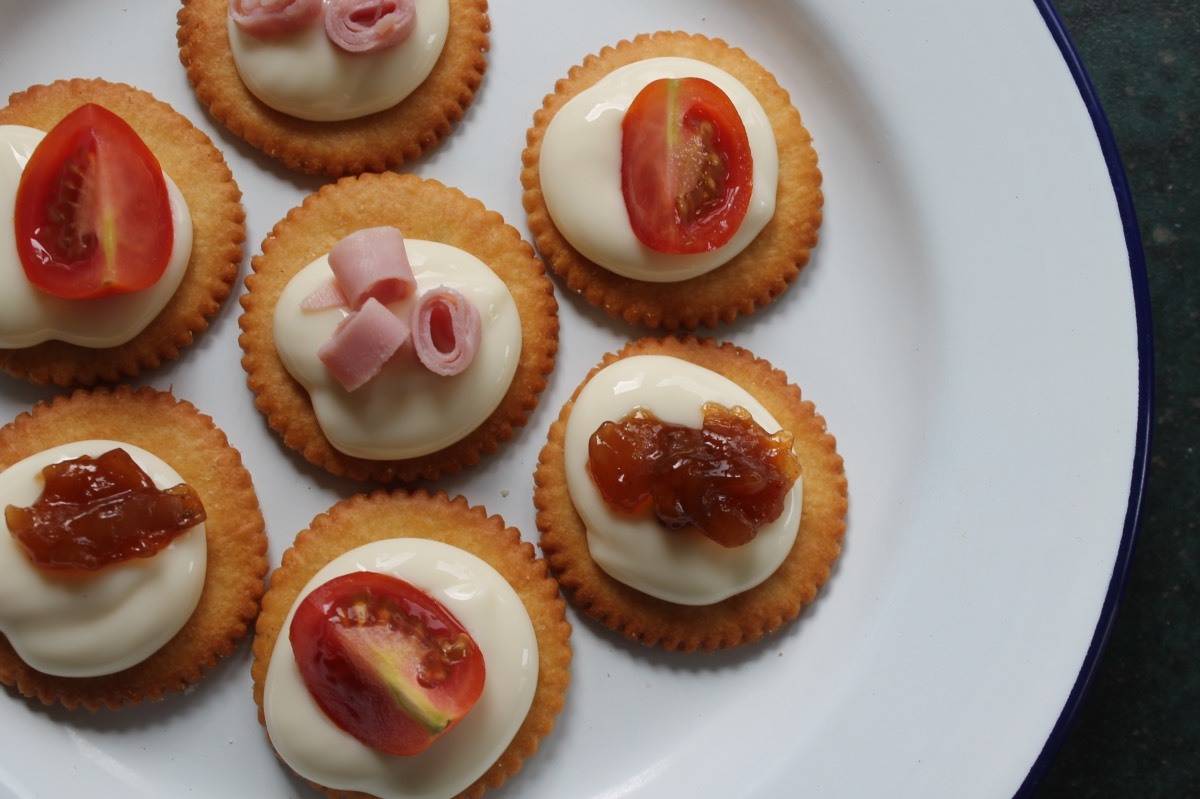 One thing we make every time we have a party buffet, friends over or often to go with dinner over the summer is potato salad. We love to mix it up a bit by making a cheesy potato salad using Primula. It adds a little something extra to a traditional potato salad and is a great side dish for a barbecue or a cold summer buffet.
It's couldn't be easier to make either – cook some new potatoes, cut them into bitesize chunks and leave to cool before mixing in chopped spring onion and equal parts of Primula and mayonnaise.
I'd love to know what your favourite summer sides and snacks are. I'm looking forward to having Cheesy Potato Salad the next time we have a barbecue!