With the summer holidays stretching out in front of us, it can often be hard to think of activities to keep children entertained. Something different for a fun day out or just a summer themed activity that the children will enjoy. I thought I'd put together all the things happening across Surrey this summer as well as some activity ideas to help plan your summer holidays.
When do the summer holidays start in Surrey?
The summer term in Surrey ends on 22nd July 2022 with the summer holidays running until at least 1st September 2022. Most schools have inset days either at the end of the school year in July or at the start of the new school year in September – or both!
So here we have ideas of things to do this summer. I hope it's helpful and if there's anything that I've missed please do get in touch and let me know.
Days Out in Surrey
If you're just looking for a day out to enjoy over the summer then we have a lot of inspiration for you and these posts should be helpful: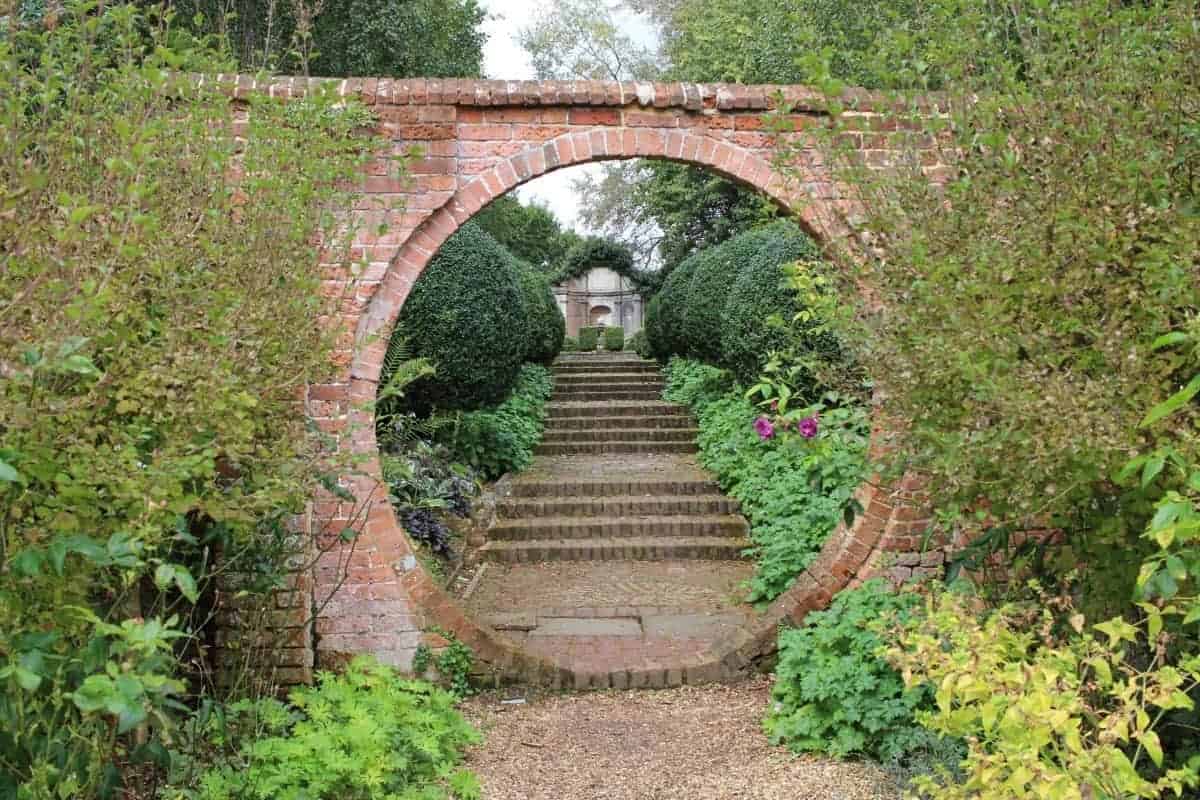 ---
Summer Holiday Activities in Surrey
Wherever you are in Surrey, there's bound to be somewhere nearby with organised activities to keep your children entertained over the holidays. Here are a few suggestions of things to do in the summer holidays in Surrey:
Squires Garden Centre
Visit Squires Garden Centre for a summer packed full of craft and planting activities for the children, every Monday, Tuesday and Wednesday from 9am – 1pm during the school holidays.
Create and Grow Summer – Plant a Beautiful Herb Pot – 25th to 27th July 2022 – £6 per child
Plant a colourful pot with your choice of herbs. You can grow them to add to pasta or pizza, to make your dinner extra delicious.
Create and Grow Summer – Paint a Pair of Pebble Animals – 1st to 3rd August 2022 – £3 per child
Paint a pair of pebble animals. What adorable creepy crawlies do you see lurking in the garden? A buzzing bumble bee or a lazy ladybird. Anything is possible at the tip of your paint brush!
Create and Grow Summer – Paint a Moneybox Masterpiece – 8th to 10th August 2022 – £6 per child
Paint your own money box for your room and save up your pocket money for a lovely treat.
Create and Grow Summer – Paint a Fabulous Bird House – 15th to 17th August 2022 – £6 per child
Paint a fabulous bird house. Look after your feathered friends with a new home, designed by you!
Create and Grow Summer – Explore with our Butterfly Trail – 22nd to 24th August 2022 – £2.50 per child
Find the paper butterflies hidden around the centre and reveal the secret word and get a sweet treat at the end.
Lightwater Country Park
Mini Beast Hunt – 3rd, 17th, 31st August at 10am – £3.50 per session
Come along and discover the hidden world of mini beasts and learn about nature on your doorstep! All equipment supplied.
---
Watts Gallery
The Make Space – Every Wednesday to Sunday in August – 10.30 – 11.30am, 1 – 2pm or 3 – 4pm – £3 per child or £2 per child for members and accompanying adult free with admission.
Come along to the sculpture studio and try out different methods and materials to experiment with making in 3D.
---
Days Out with Activities in Surrey
Brooklands Museum
Brooklands Summer Fete – 23rd July 2022 to 31st August 2022 – 10am – 5pm
This Summer, visit Brooklands Museum and explore the science behind speed and aerodynamics! There's a wide range of activities as well as a daily BBQ and lots of fun going on around site. There'll also be pedal planes and cars plus the London Bus Museum will be operating bus rides around the local area.
You can read about our trip to Brooklands Museum here
---
Godstone Farm
Big Summer Sleepover – £89 per person age 2+, children under 2 go free
With so much camping fun, including exclusive activities before the farm opens and each evening after the farm closes. There are three full days access to Godstone Farm, with dinner provided both evenings and breakfast on both mornings. Activities include behind the scenes animal encounters and forest school fun.
Dates: Friday 19th August to Sunday 21st August 2022, Tuesday 23rd August to Thursday 25th August 2022 or Friday 26th August to Sunday 28th August 2022
You can read about our visit to Godstone Farm here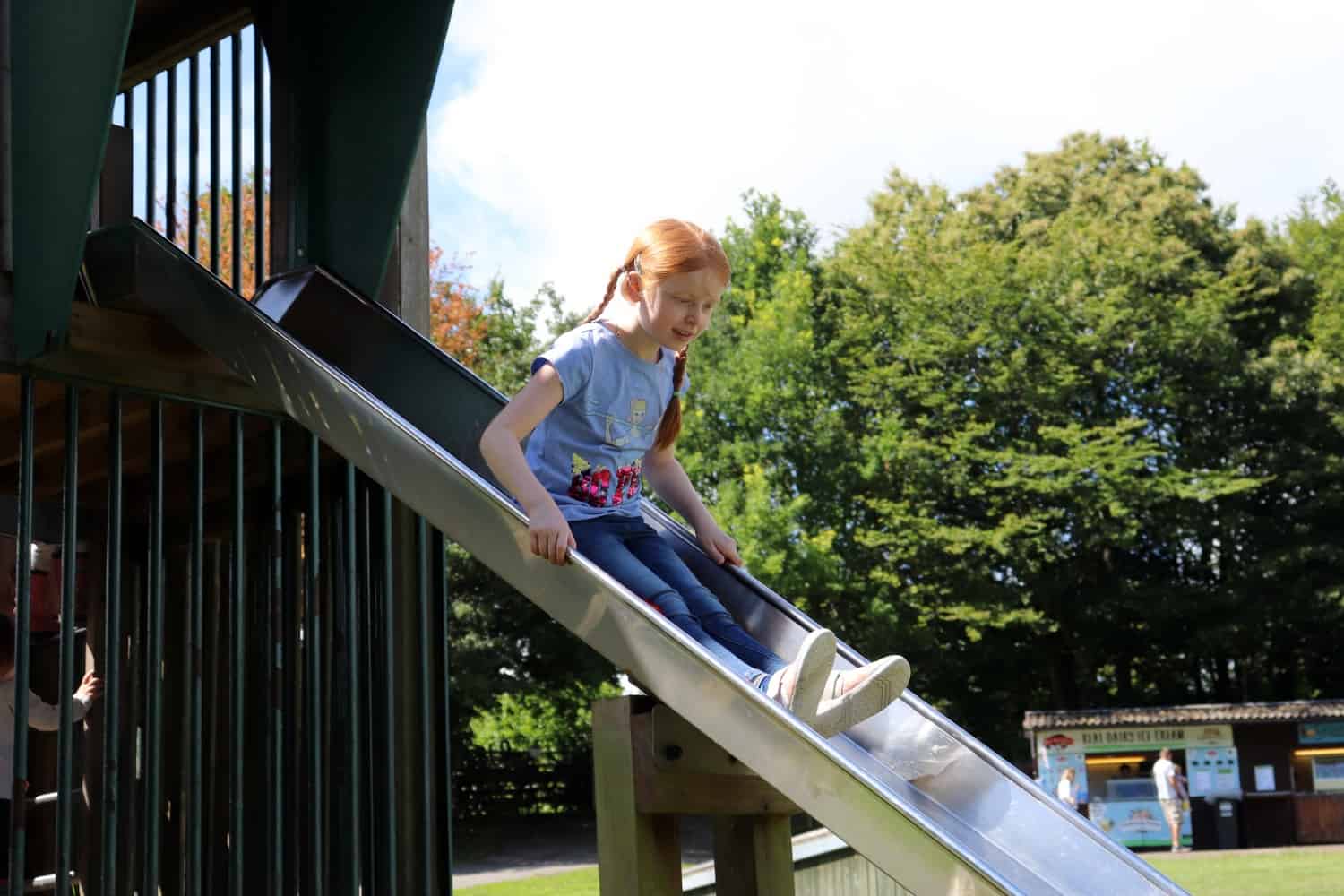 ---
Denbies Vineyard
Children's Nature Train Ride – Every Wednesday from 27th July 2022 to 31st August 2022 at 10am – £8.95 per child (under 12 months free of charge) £6.95 Adults
Enjoy a journey on the outdoor train learning about nature activity in the vineyard.
LEGO Exhibition & Build – 14th August 2022 – 60 minutes and hosted by The Brick People – £3.75 per person
As well as a display of official and custom LEGO models which is free to visit you can also purchase tickets to take part in brick building, an anagram trail activity, LEGO and LEGO DUPLO play areas, build a LEGO mosaic and more!
Henfold Birds of Prey – 7the August 2022 – 11am until 3pm with a display at 12.30pm – Free entry
---
Chessington World of Adventures
Wilderfest – 1st August 2022 – 4th September 2022 – Tickets from £37
Wilderfest is Chessington's annual summer festival! It's perfect for young festival-goers – so whether it's your first one ever, or your first one this year – don't miss out on Britain's Wildfest Festival.
You can read about a day we spent at Chessington here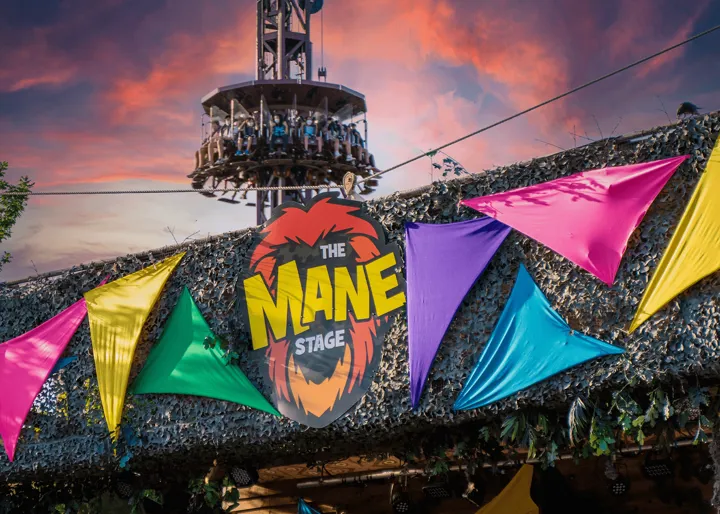 ---
Thorpe Park
Carnival – 22nd July 2022 – 29th August 2022 – Tickets online from £39
Laugh, scream, and launch into a summer like no other at Thorpe Park's feel-good Carnival event! Ride world-class coasters and vibe with awesome live entertainment including a brand-new stage show that's sure to have you watching in amazement.
You can read about a day we spent at Thorpe Park here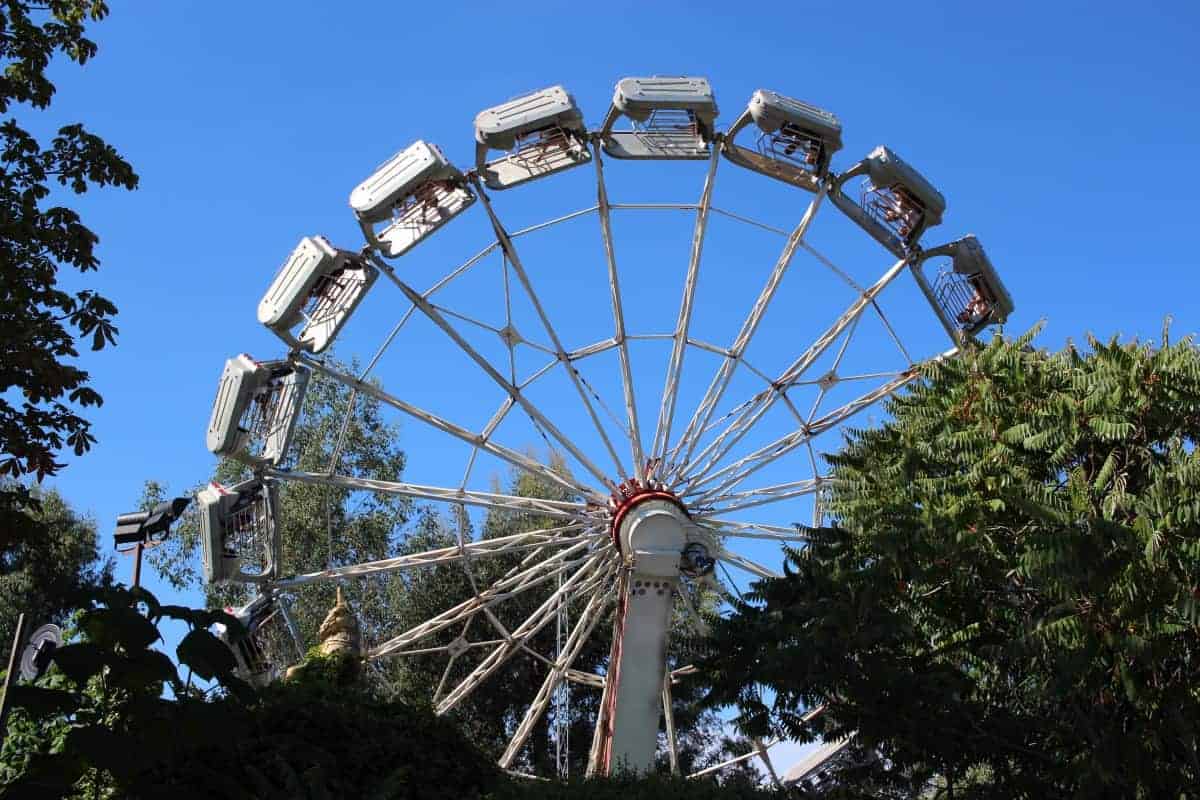 ---
Mizens Railway
Teddy Bears Picnic – Weekly on Thursdays from 4th August 2022 to 25th August 2022 – 2pm to 5pm
---
Rural Life Living Museum
The Village Fete – 24th July 2022
Harking back to bygone days, the traditional Village Fete will entertain and fascinate both young and old alike. Visit the Rural Life Centre for a day of family fun and activities.
Activity Thursdays – Every Thursday through the year
For a day full of fun activities and make and take crafts visit the Rural Life Living Museum for Activity Thursday.
You can read about our visit to the Rural Life Living Museum here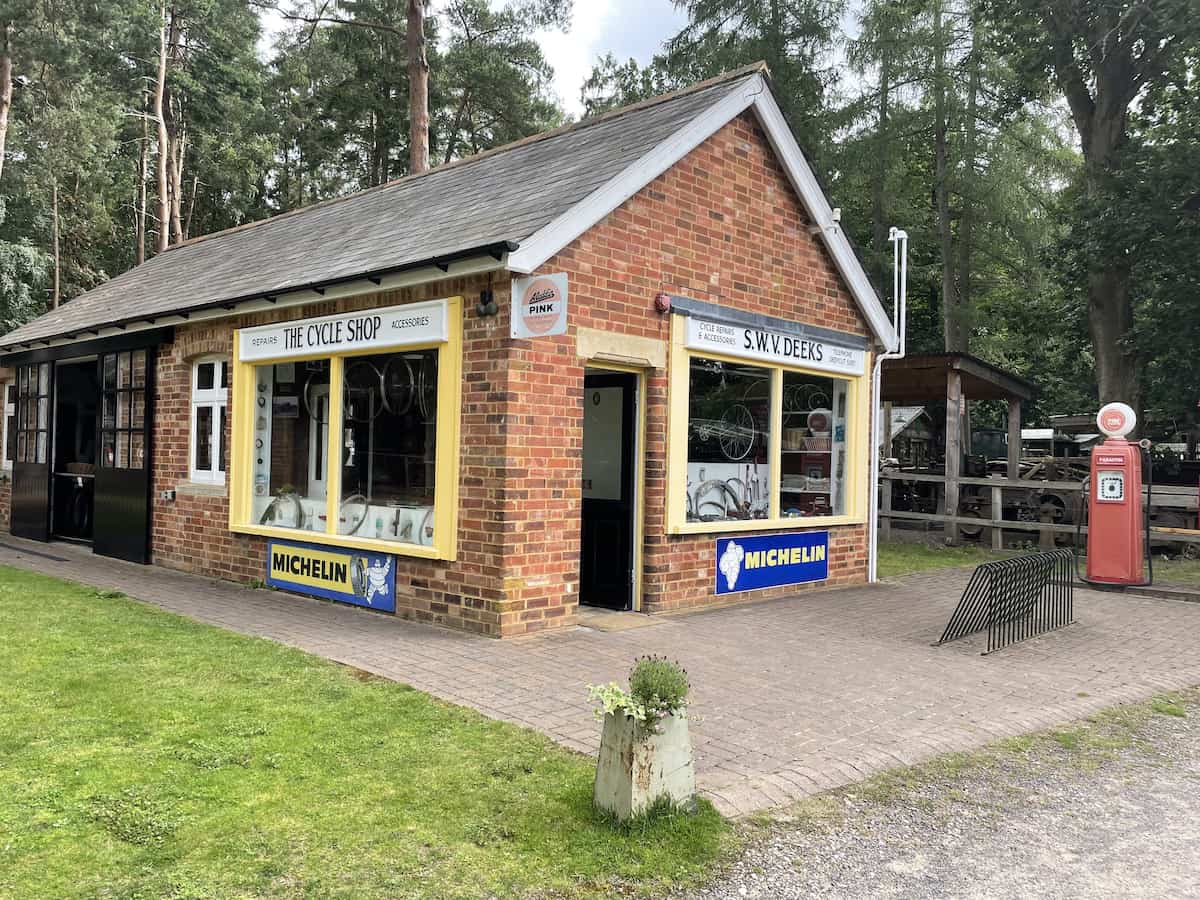 ---
Polesden Lacey
Come out and play – Saturday 16th July 2022 to Monday 29th August 2022
Challenge yourself to go further, faster or for longer with seven sporting challenges. Weave around the posts in a wheelbarrow slalom, reach your personal best in a track challenge or test your hand-eye coordination with a game of frisbee golf. For something a little more energetic, have a go at the circuit challenge and see how many jumping jacks or squats you can do in 30 seconds.
You can read about a day we spent at Polesden Lacey here
---
Morden Hall Park
Bee Quest Trail – 28th May 2022 – 10th September 2022 – £3 per trail
How much do you know about bees? Follow the self-led trail to decipher the codes, learn more about bees and complete the Bee Quest!
Read about a day we spent at Morden Hall Park here
---
Claremont Landscape Garden
Boating on the Lake – Weekends throughout the summer – £10 per boat for 30 minutes, each boat holds 6 people.
Explore Claremont from a whole new perspective on rowing boats Charlotte and Victoria.
Come out and play – Daily throughout the summer
Visit Claremont for fun and games in the garden this Summer. Try your hand at games like Pall Mall, badminton or skittles. Challenge friends and family and there will even be opportunities for dogs to take part!
You can read about a day we spent at Claremont Landscape Garden here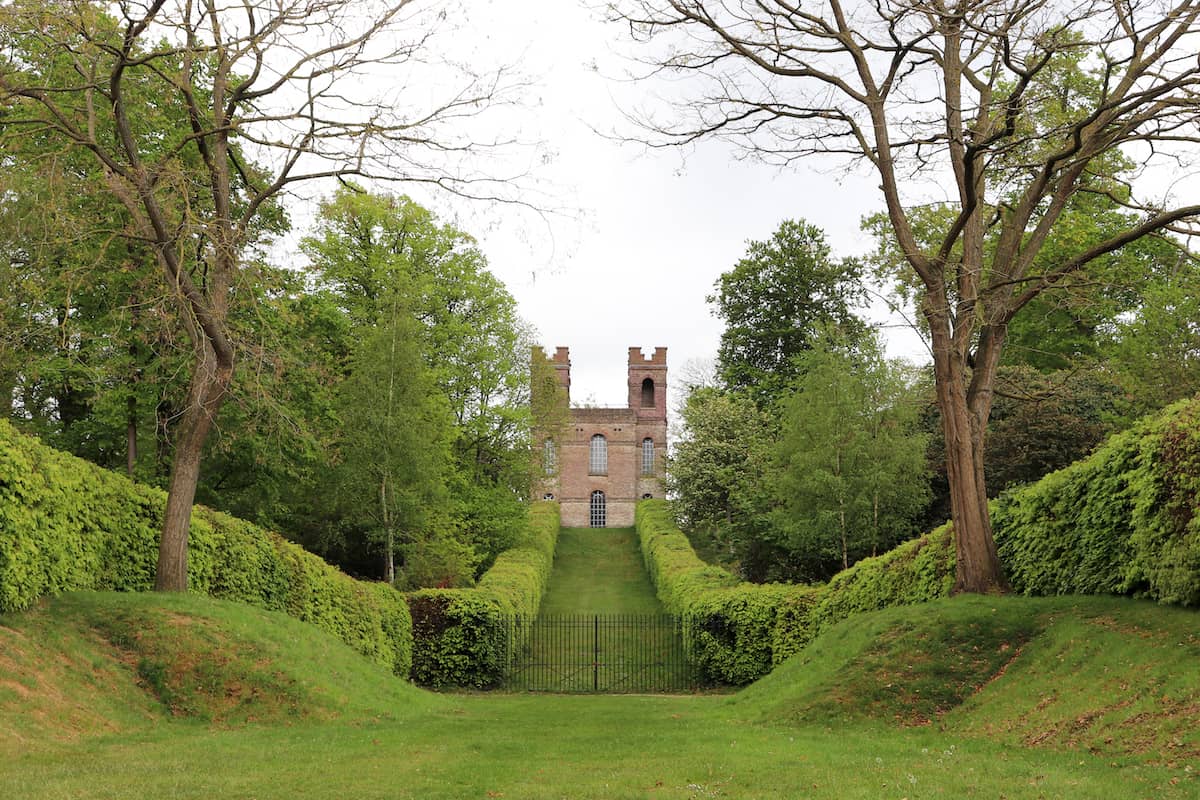 ---
Winkworth Arboretum
Let's Play at Winkworth – Saturday 9th July 2022 – Sunday 4th September 2022, 10am – 5pm
This summer holiday there are exciting activities to complete across the arboretum. Find the activity stations and have fun using the landscape to complete challenges from running, hopping and skipping, to conquering the azalea steps.
You can read about a day we spent at Winkworth Arboretum here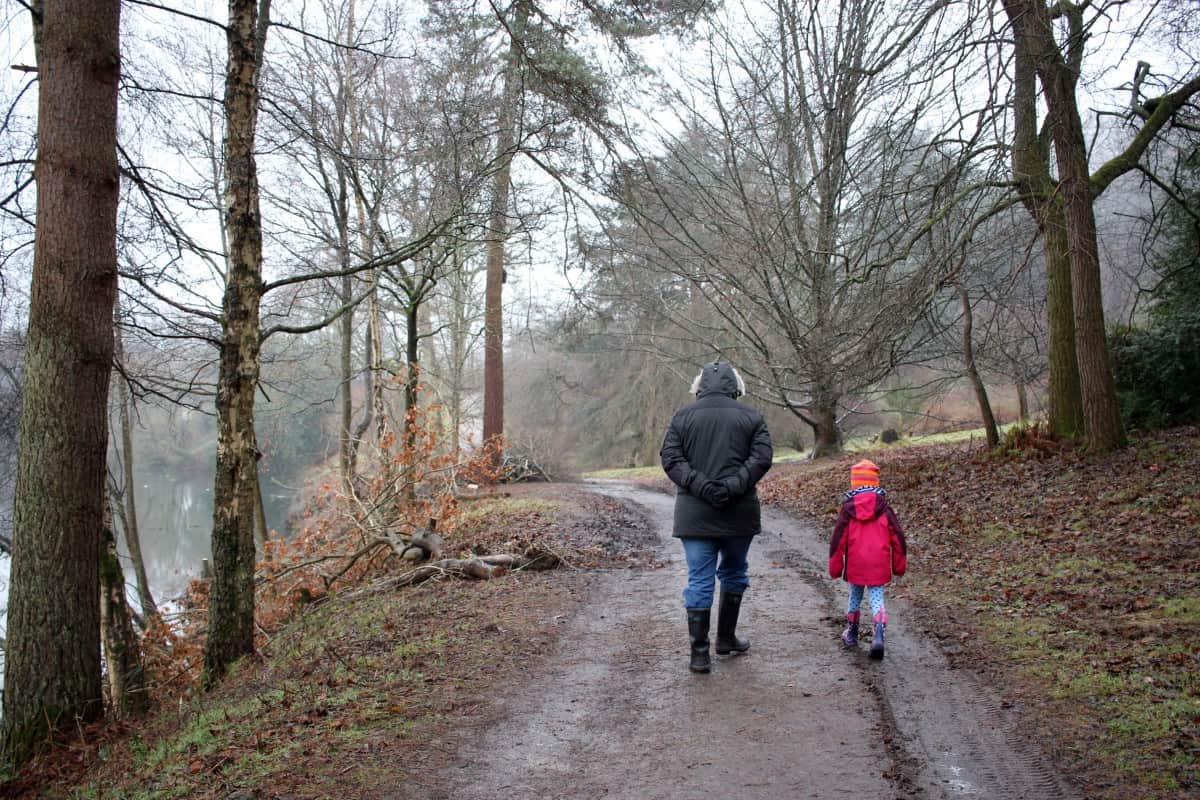 ---
Ham House and Garden
Come Out and Play – Daily throughout the summer
Come out and play at Ham House and Garden this summer! Whether you are trying your hand at croquet, skipping your way through the Wilderness, or unwinding with a outdoor yoga class – there are plenty of activities to keep the whole family entertained and help you create lasting memories together.
You can read a Ham House review here
---
River Wey and Godalming Navigations and Dapdune Wharf
Let's play at Dapdune Wharf – Daily throughout the summer
Challenge yourself with archery, badminton, frisbee golf, table tennis and balance bikes on the island, or explore the gentler pace of garden games and sensory experiences in the lovely tea room garden. Each week there'll be something different so no two visits are the same. I
Summer Family Fun Run – Saturday 27th August 2022.
It's bank holiday weekend so take on a 2k run in the sun around Dapdune Wharf and island, then enjoy an evening of relaxation and refreshment by the riverside.
---
Hindhead Commons and the Devil's Punch Bowl
Family-friendly outdoor theatre and workshops
Family-friendly outdoor theatre and workshops with an environmental theme, run by Smoking Apples. Featuring "Arbor" and "Buzz".
Summer Of Sport at Devil's Punch Bowl
Take part in a wide range of free family-friendly summer sport activities. The green near the viewpoint will boast a variety of free sporty fun where you can challenge friends and family to sports games such as volleyball, football or bowls.
You can read about a walk at Hindhead Commons and the Devil's Punch Bowl here
---
RHS Garden Wisley
The Great Garden Adventure – 23rd July 2022 – 30th August 2022
Explore RHS Garden Wisley during the summer holidays in the Great Garden Adventure. Discover the different areas of the garden on a trail and take part in daily activities from tree climbing and den building to sow and grow workshops.
You can read about a day at RHS Wisley here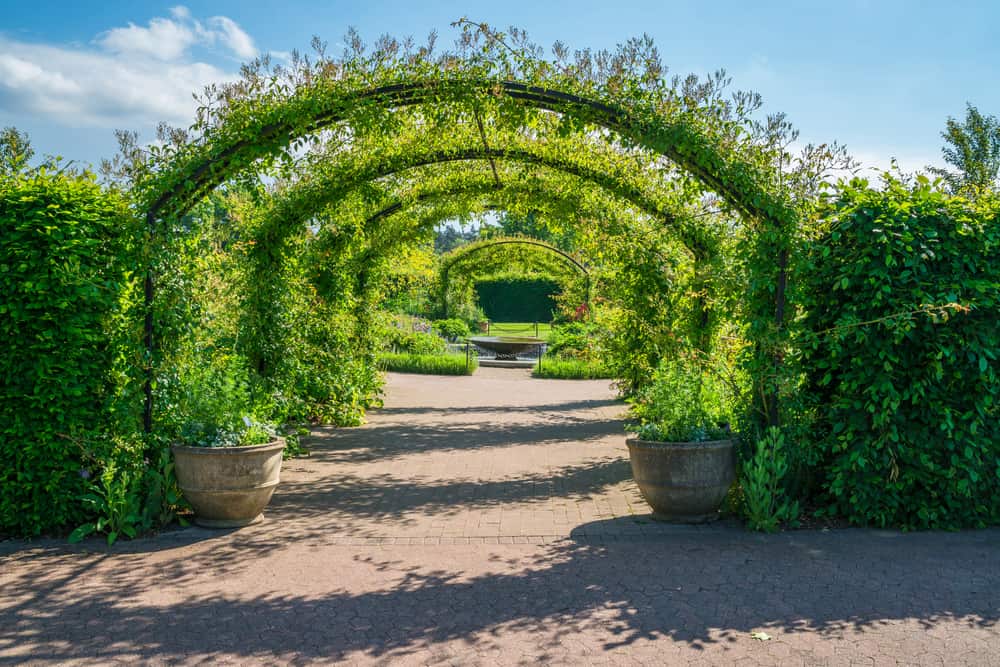 ---
Bocketts Farm
A Summer of Fun on the Farm – 16th July 2022 to 4th September 2022
Visit Bocketts Farm for a whole summer of fun! There will be Small Animal Encounters and Tractor Rides, a Bubble Disco, Craft Corner, Water Wars and Panning for Gold plus Indoor and Outdoor Play. You can also meet and feed friendly animals and complete the Animal Passport Trail.
You can read about a day we spent at Bocketts Farm here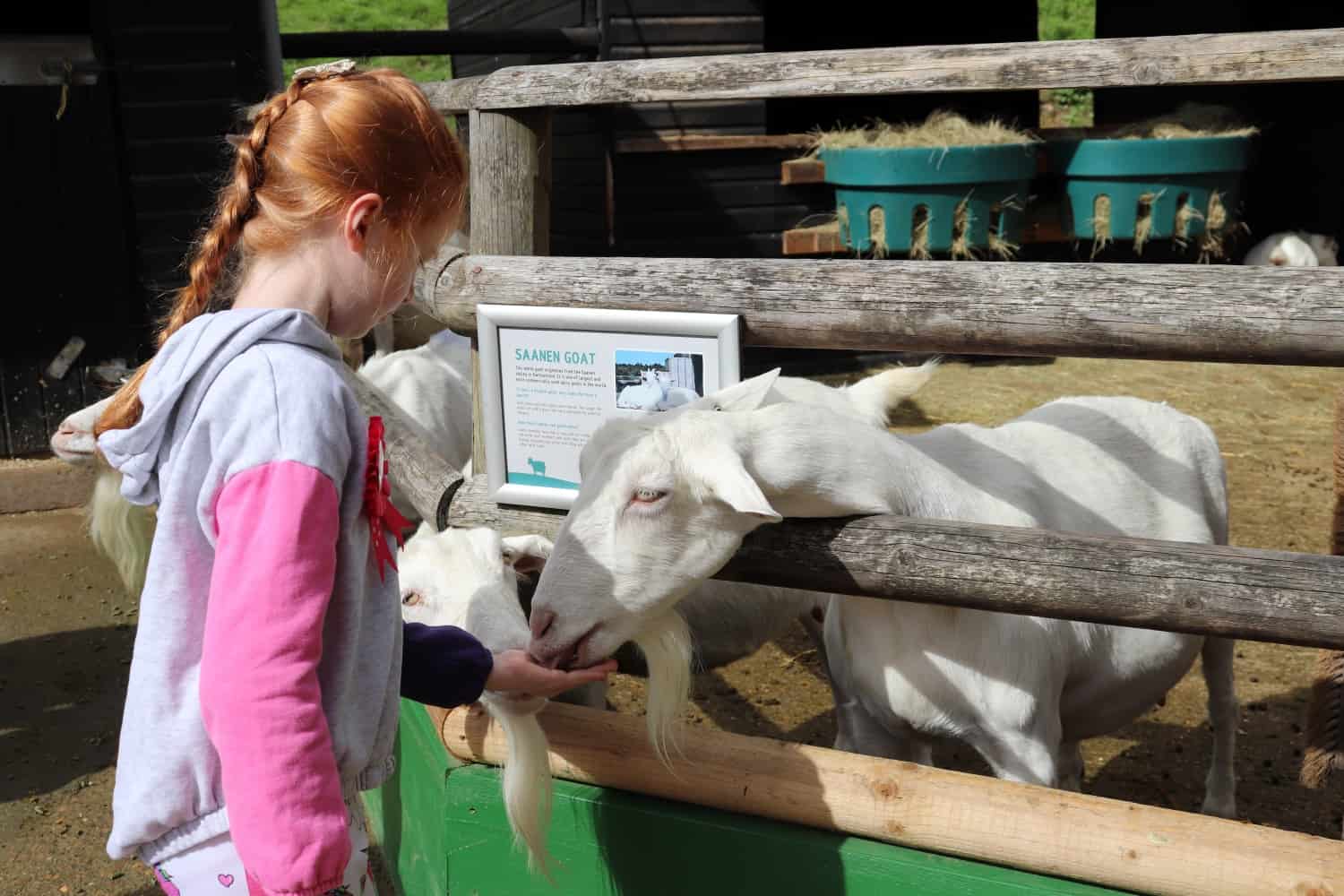 ---
Kew Gardens
Food Forever Weekends – Every weekend, 21th May 2022 to 18th September 2022
Each weekend throughout Food Forever, join drop-in workshops and activities led by inspiring artists and creatives at the Food Forever Corner.
You can read about a day at Kew Gardens here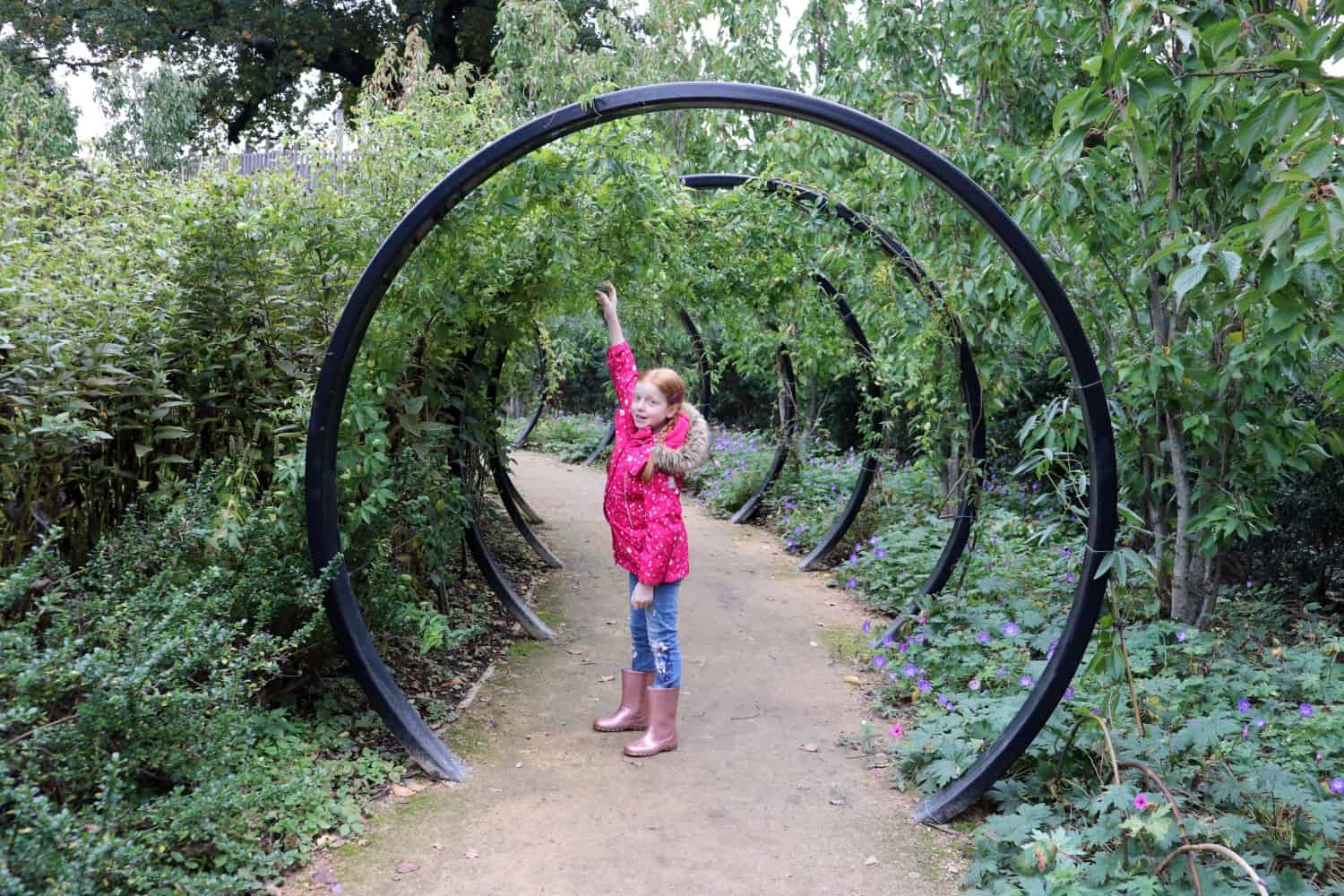 ---
Gatton Park
Open Day – Sunday 7th August 2022 – £6 per person, children go free
You can read about our visit to Gatton Park here
---
Birdworld
Dinosaur Week – 1st August 2022 – 5th August 2022
The Dinosaurs are back! The dinosaurs are returning to Birdworld this Summer. Dino show times are at 11am, 12.30pm and 2.00pm plus there are roaming dinosaur and a selfie opportunity at 3.30pm.
You can read about a day we spent at Birdworld here
---
Fun Fairs in Surrey
Carter's Fun Fair – Wheatsheaf Common Woking – 3rd and 4th September 2022
Read our review of Carters Steam Fair here.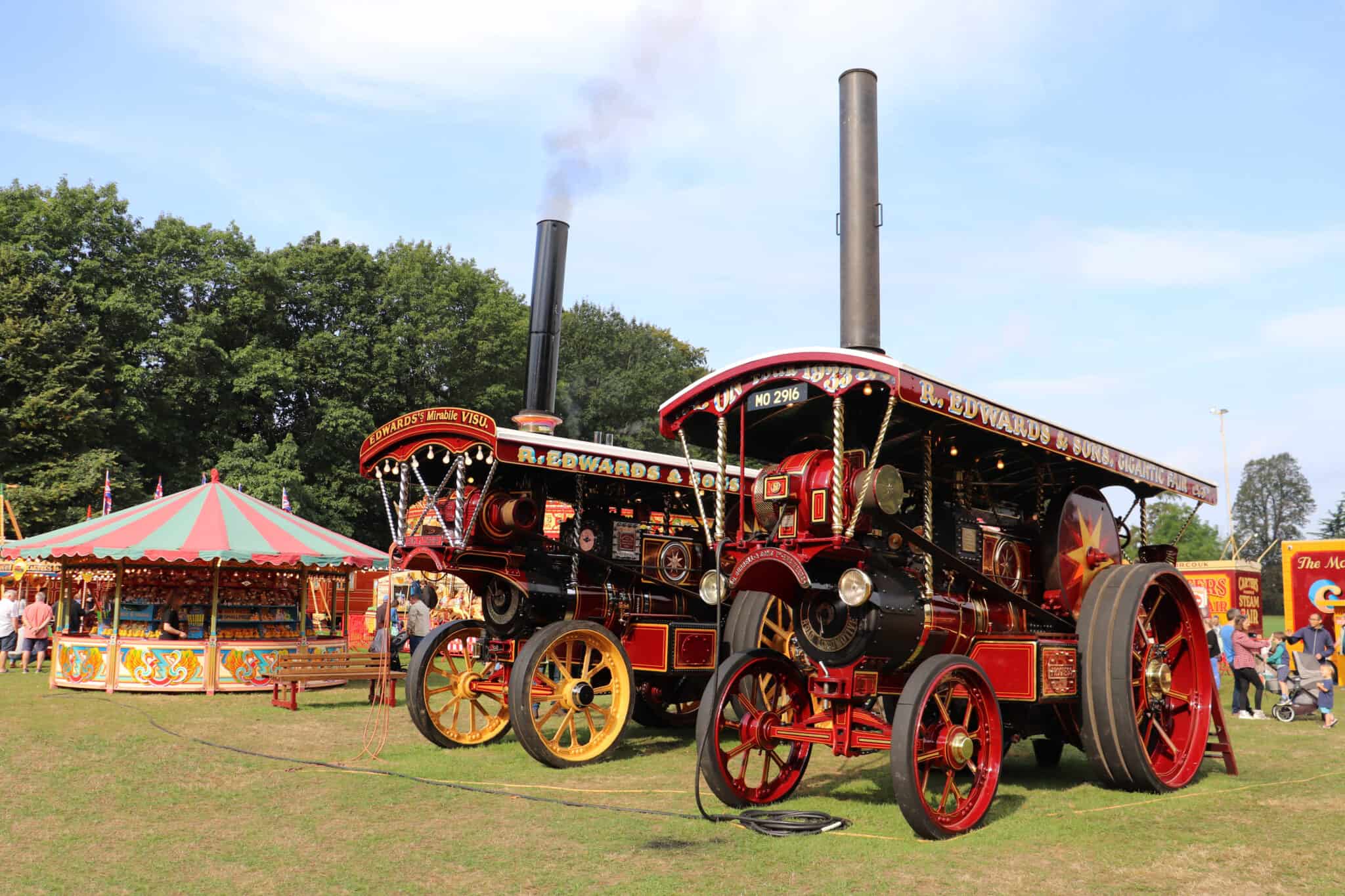 ---
Splash Parks and Paddling Pools in Surrey
Spending a day at an outdoor pool or splash park can be a great, affordable summer activity for the whole family. You can see all the paddling pool options across Surrey here:
---
Afternoon Tea in Surrey
If you fancy going for afternoon tea as a summer treat there are plenty of places to choose from and these guides may help you find somewhere perfect!
---
Treasure Trails
If you want to get outside but you don't really know where, we love Treasure Trails. It's an adventure that the whole family can get involved in. Solve a mystery, save the day or be a spy! It's great fun and we always really enjoy it. Here are some of the Surrey Treasure Trails – you can see the full list here.
You can read about one of our Treasure Trail adventures here.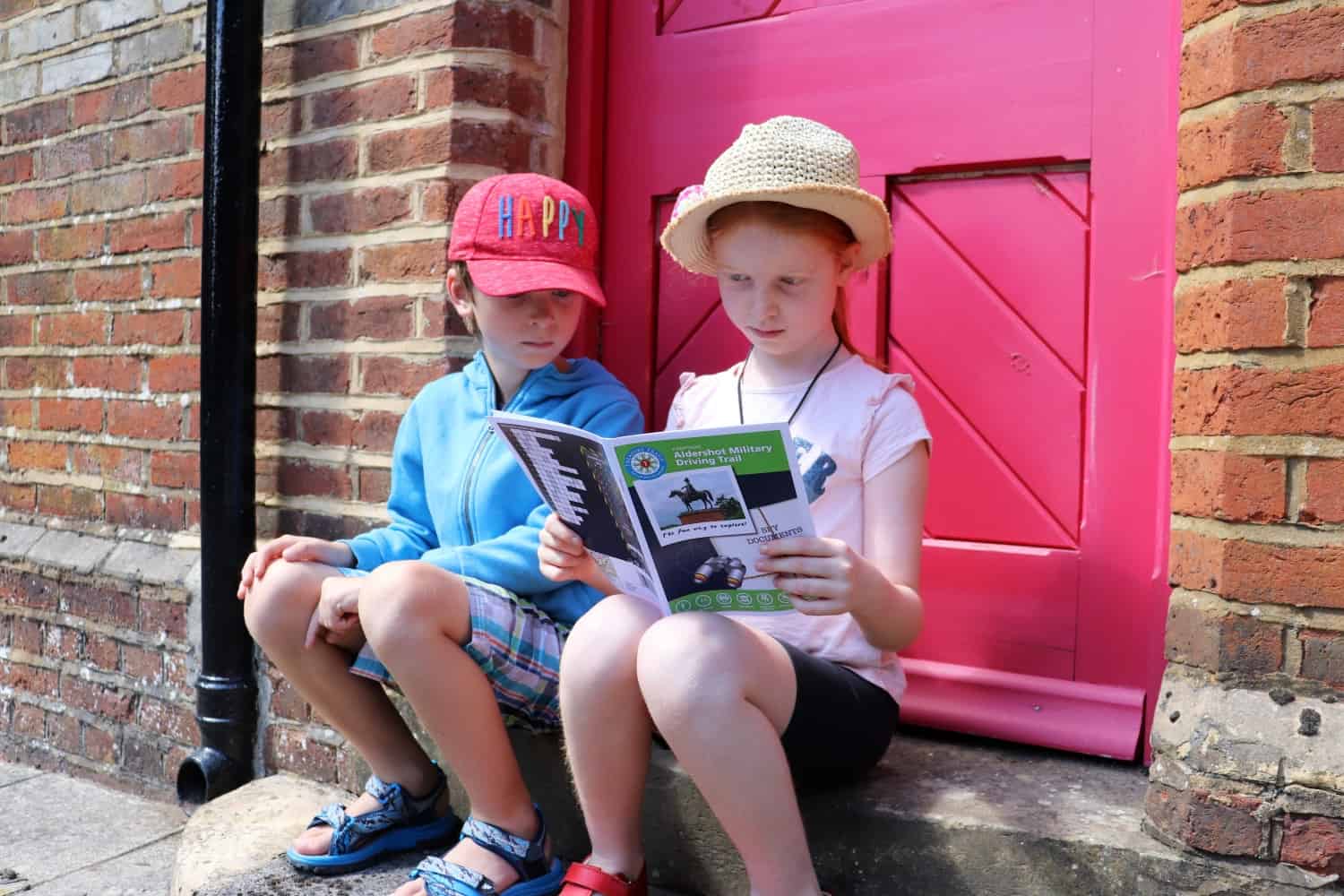 ---
Theatre Shows
Going to the theatre is a great activity that the whole family will enjoy and Surrey has a lot of great theatres to really make the most of. Here are the family shows on over the summer holidays:
Rose Theatre Kingston
The Gruffalo – 24 August 2022 – 3 September 2022 – 55 minutes, no interval, best suited to age 3+
---
New Victoria Theatre Woking
---
Yvonne Arnaud Theatre
Billionaire Boy – 4 August 2022 – 6 August 2022 – 1 hr 50 minutes incl 20 minute interval – Recommended age 5+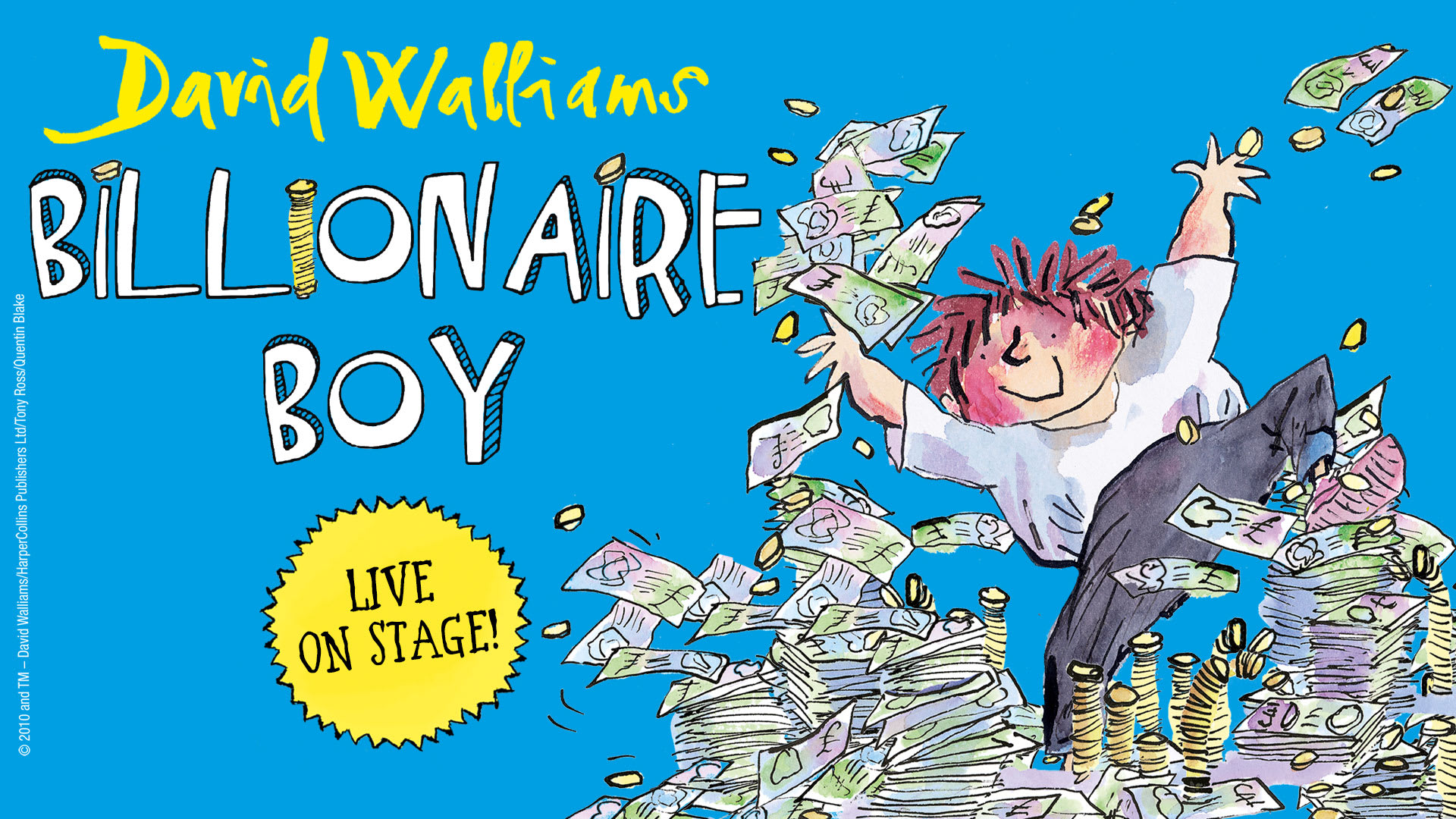 ---
Harlequin Theatre Redhill
The Queen's Knickers – 7 August 2022 – 1 hour 40 minutes with interval
---
G Live Guildford
The Tiger Who Came To Tea – 22 July 2022 – 23 July 2022 – Best for age 3+
Dinosaur World Live – 10 and 11 August 2022 – 50 mins plus a 15 min meet and greet with the Dinosaurs after the show.
You can read our review of Dinosaur World Live here.
---
Camberley Squish Theatre
Silent Disco – Various Dates
Mama G's Storytime Roadshow – 27 July 2022
Treasure Island – 13 August 2022 – 11am or 2pm
Circus Skills with Patches – 27 August 2022 – 11am, 1pm or 3pm
---
Painshill Park Outdoor Theatre
---
Hatchlands Park Summer Theatre
---
Harlequin Outdoors
Peter Pan – Saturday 30 July 6pm
A Midsummer Night's Dream – Tuesday 23 August 7pm
Comedy @ the Castle – Thursday 25 August
Much Ado About Murder – Friday 26 August 7pm
---
Camberley Theatre in the Park
The Green Knight – 9 August 2022
The Rascally Diner – 10 August 2022
Catch the Beast – 11 August 2022
---
Morden Hall Park Family Theatre
Awful Auntie – 27 July 2022
The Tale of Peter Rabbit – 29th and 31st July
St George's Quest – 30th July and 1st August
As You Like It – 12th August
Jane Eyre – 3rd September
---
Claremont Landscape Garden Theatre
'The Reluctant Dragon' performed by Quantum Theatre – 26th August
---
Theatre on Kew
Jungle Book – Tuesday to Sunday 23rd July to 21st August
Twelfth Night – Wednesday to Sunday 29th July to 29th August
---
Outdoor Cinema in Surrey
As well as theatre shows, both indoors and out, Surrey has so many outdoor cinema options this summer. You can see the full listings here:
---
Indoor Activities Surrey
If the weather isn't great over the holidays then you may want to do something indoors that still gets you out of the house. Here are some ideas:
Leisure Centres in Surrey
Leisure centres can be a fantastic place to spend time as a family and they've come far over recent times, now having so much more than just swimming pools. Many have climbing facilities, soft play centres and even trampoline parks within them! Here are all the ones in Surrey to choose from:
You can read about out climbing experience at Places Leisure Camberley here.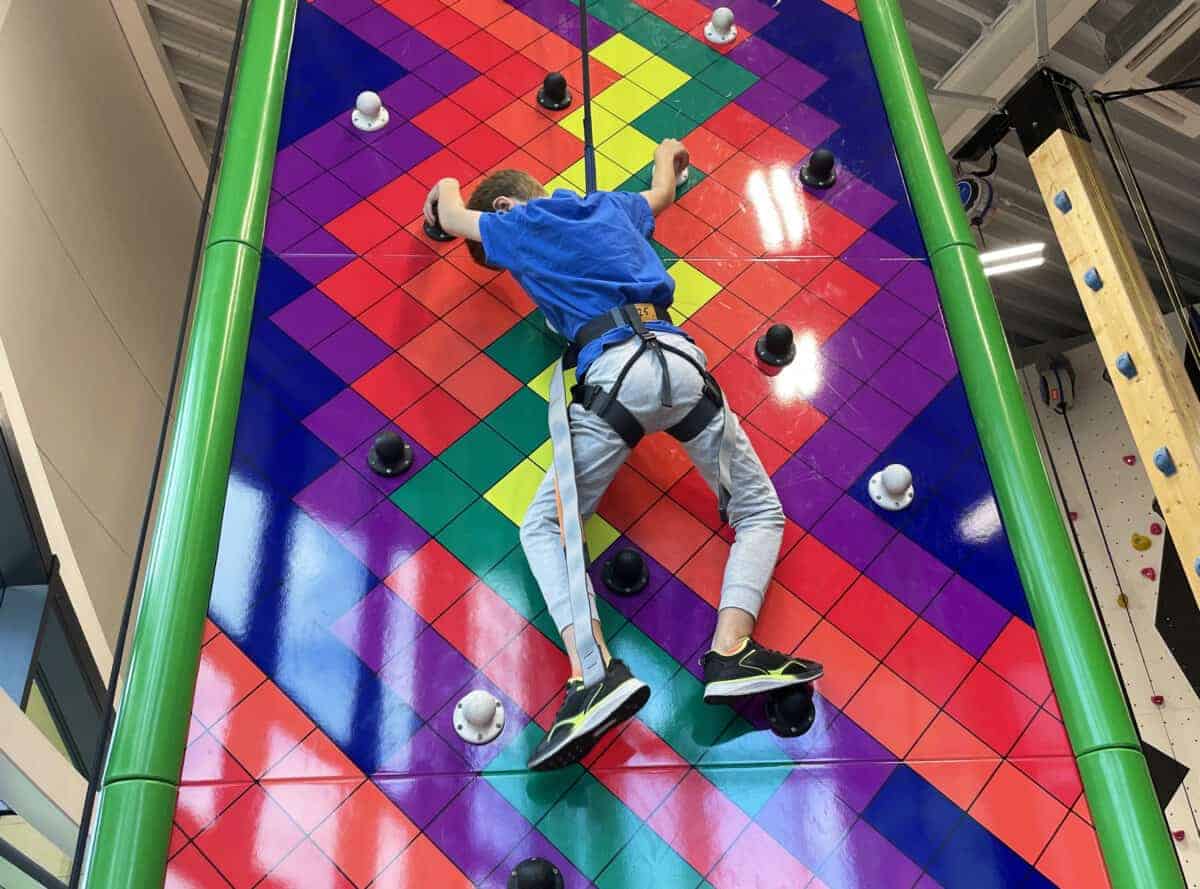 ---
Trampoline Parks in Surrey
Trampolining is a fantastic activity that children love and it's perfect for a wet weather day. Here are the trampoline parks in Surrey – and many of the leisure centres above offer trampolining classes too. It's great fun for all ages.
You can find all the places to go trampolining in Surrey here.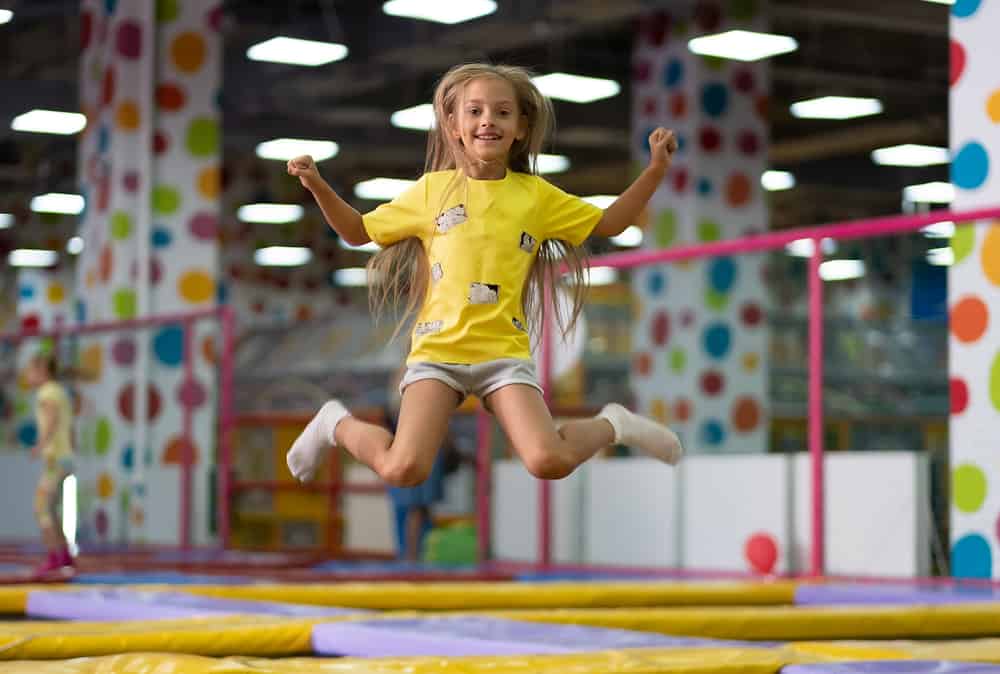 ---
Soft Play and Indoor Play Centres in Surrey
Soft play and other indoor play centres are fantastic for children and are great for bad weather days too. We have so many great indoor activity hubs in Surrey from typical soft play centres to role play dressing up experiences.
You can read more about the soft play and indoor play options in Surrey here
---
Shopping Centres in Surrey
Shopping centres are a great place to spend time. You can wander round the shops, grab some lunch and there are often organised activities and events in to make the most of as well.
---
Pottery Painting in Surrey
Pottery painting is a fantastic activity for the whole family as well as being a calm and relaxed experience. Children of all ages will love it and it's so nice to have something to take away with you afterwards – or pick up a few days later when it's been fired! Here are our Surrey pottery painting destinations.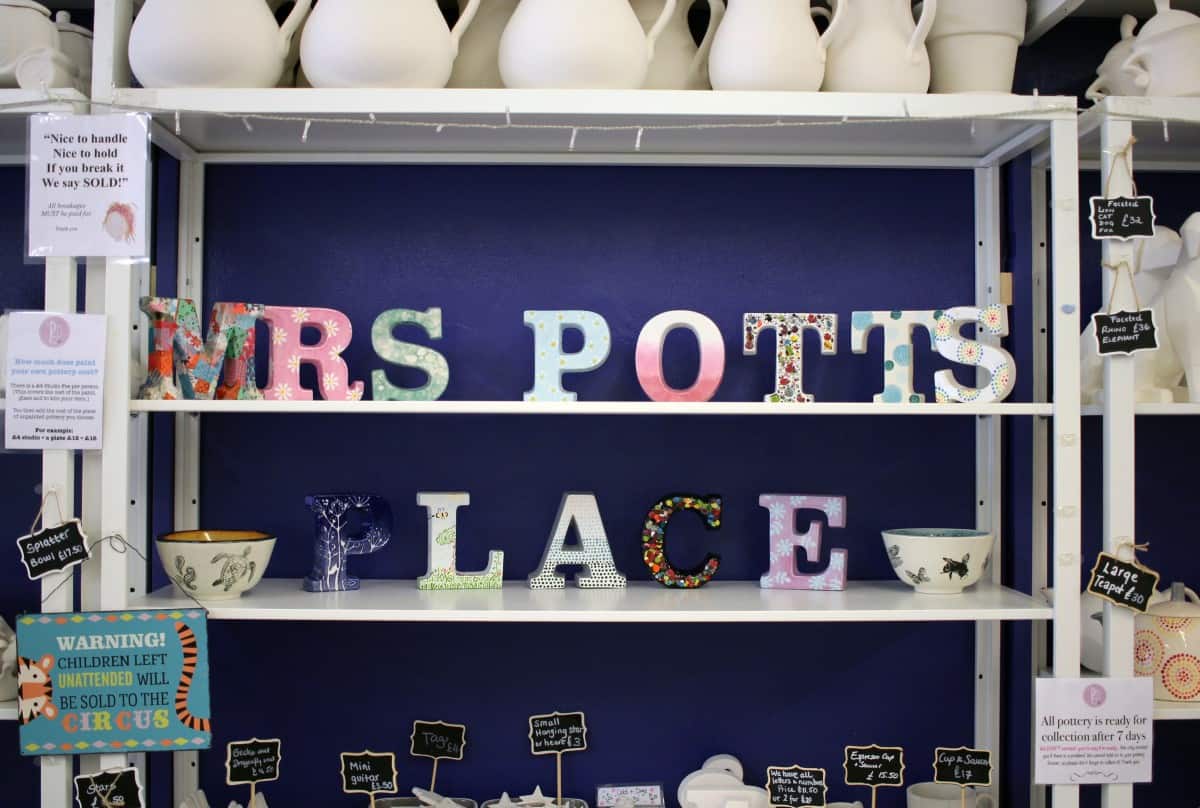 ---
Bowling in Surrey
Bowling is another great activity for the whole family and perfect when the weather isn't great. Here are the Surrey bowling alleys to choose from.
---
Laser Tag in Surrey
Laser Tag was such a new thing when I was a child but they've grown massively in popularity over recent years and now laser centres are everywhere. Here are both indoor and outdoor laser tag sites across Surrey.
You can read more about where to play laser tag in Surrey here.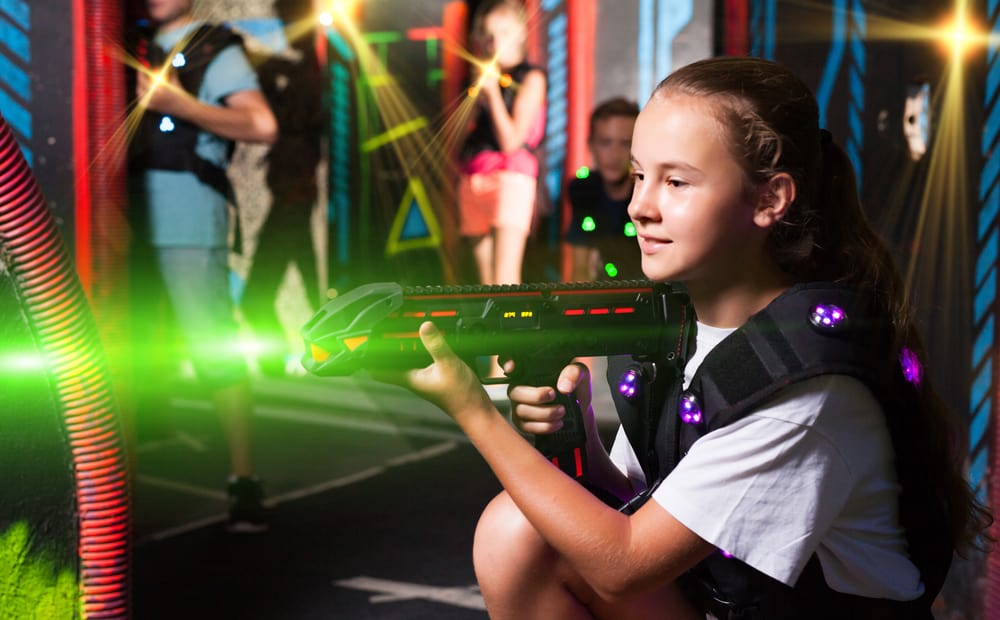 ---
Climbing Centres and Aerial Adventures in Surrey
Climbing is another great family activity and we have so many centres across the county – plus those included in the leisure centres above. Here are some more indoor and outdoor centres to give you some climbing inspiration.
You can read more about the climbing options available in Surrey here
---
Cinemas in Surrey
Most cinemas have reduced tickets at weekends and in school holidays, a great budget activity that the whole family can enjoy together
Vue – Mini Mornings – Camberley – Croydon – Staines
At Vue's Mini Mornings you can see the best kids and family films from only £2.49 each. Mini Mornings run every Saturday and Sunday morning from 10am plus every day in the school holidays.
Odeon – Odeon Kids – Kingston – Epsom – Guildford
With special Odeon Kids screenings of the most spellbinding fairy tales and animated films, grown-ups pay kids' ticket prices, making it a great value day out for the whole family.
There are many other cinemas in Surrey – Everyman, Empire and Harlequin to name a few, but they all seem to have the same ticket prices and offerings during school holidays.
---
Holiday Clubs in Surrey
If you need to work over the holidays and need childcare then holiday clubs are a really popular idea – and there are so many across Surrey that you're bound to find one perfect for your children that's close to where you live or work.
Where: 24-26 High Street, Kingston upon Thames, Surrey KT1 1HL
When: 27 July 2022 – 27 August 2022
Ages: 7-18 year olds
Three-Day Courses for 7-10 year olds are action-packed with drama-based games and activities, culminating in a short piece of theatre for families. For 11-18 year olds there are five Plays in a Week lined up – take an entire play from page to stage in just six days.
---
Yvonne Arnaud Theatre Tales from Adventureland Workshop
Where: Yvonne Arnaud Theatre, Millbrook, Guildford, Surrey GU1 3UX
When: Wed 10th August – 10am – 1pm
Ages: 5 – 7 years
Discover a world of adventure through storytelling, drama games and crafts. This fun-filled workshop will include prop-making, music, dressing up and general silliness and giggles. 
---
Where: Nower Wood Education Centre, near Leatherhead
When: 26th July to 11th August 2022 – 9:30am – 3:30pm
Ages: Wild Explorers Holiday Club: 5-11 Year olds
Wild Explorers Holiday Club is the perfect place to embark on adventures, forge friendships and turn school holidays into lifelong memories!
When: 28th July to 11th August 2022 – 9:30am – 3:30pm
Ages: Wild Rangers Conservation Club: 11-17 Year olds

Help manage the ancient woodland reserve and learn skills including tree felling, coppicing and habitat surveying as well as fire lighting, whittling and carving.
---
Where: 123 Almners Road, Lyne, Chertsey KT16 0BH
When: 9am to 5pm Monday to Friday
Ages: Age 7+
Big Hat Bushcamp aims to help young adventurers to develop their skills in activities like fire lighting, campfire cooking, woodcraft and stealth games.
---
Where: Woking Leisure Centre
When: Monday – Friday from 25th July – 31st August – 9am – 3:30pm with extended hours available
Ages: 4 – 13 year olds
Sports, games, arts & crafts, competitions and more. The holiday camps are jam packed with exciting things to keep kids active and entertained during the holidays – it's cool, it's fun, and definitely not boring!
---
Where: YMCA Sports and Community Centre, Redhill
When: 25th July to 2nd September – 08:00-08:30 to 4pm or 6pm
Ages: 4-12 year olds
The focus is on having fun in a warm and welcoming environment while learning new skills and enjoying a range of activities including sports, crafts and games. Children have access to a new outdoor play area, a fantastic sports hall and dedicated children's activity rooms.
---
Where: The Quays, Coleford Bridge Road, Mytchett, Surrey, GU16 6DS
When: 18th July 2022 – 2nd September 2022, 9am-5pm
Ages: 7+
Mainly land based bush craft activities. These include making bow and arrows, crafting wooden mallets, as well as cooking chocolate baked bananas, toasting marshmallows and drinking hot chocolate along with many other land based activities like obstacle courses, orienteering, team games and shelter building.
---
Where: Milford Village Hall, Milford, Godalming GU8 5FF
When: Various dates and themes throughout the summer, see website for details
Ages: 6 – 12 year olds
Can't get enough of performing? Come along and learn an entire show in a week and perform it on stage with amazing costumes and professional sound and lighting on the last day to your family and friends. Taught by an incredible team of industry professionals, it'll be a highlight of their holidays!
---
Where: Ashford Park Primary School, Ashford – Danetree Primary School, West Ewell – Knaphill Lower School, Woking – Manby Lodge Infant School, Weybridge – St Edmund's Primary School, Godalming – St Joseph's Primary School, Guildford
When: 25th July 2022 to 31st August 2022
Ages: 4 – 13 year olds
Experience all the fun and excitement of the Winter Olympics at KOOSA Kids February Half Term Holiday Clubs. With a mixture of active and non-active games and activities, the Winter Olympics Spectacular caters for all tastes and interests.
---
Where: Painshill Park
When: 28th July 2022 – 18th August 2022 – 9:00 am – 4:00 pm
Ages: 7 to 11 year olds
Get ready for a summer of fun at Painshill with the Forest School Camp! The camp enables children to explore nature and go wild with exciting outdoor experiences, making new friends and having lots of fun. There's lots of thrilling adventures planned, which will include things like den building, fire lighting & campfire cooking, wild games, pond dipping for fish and aquatic beasties, animal tracking, bug hunts and searching for interesting animal poo and so much more.
You can read about our day at Painshill Park here.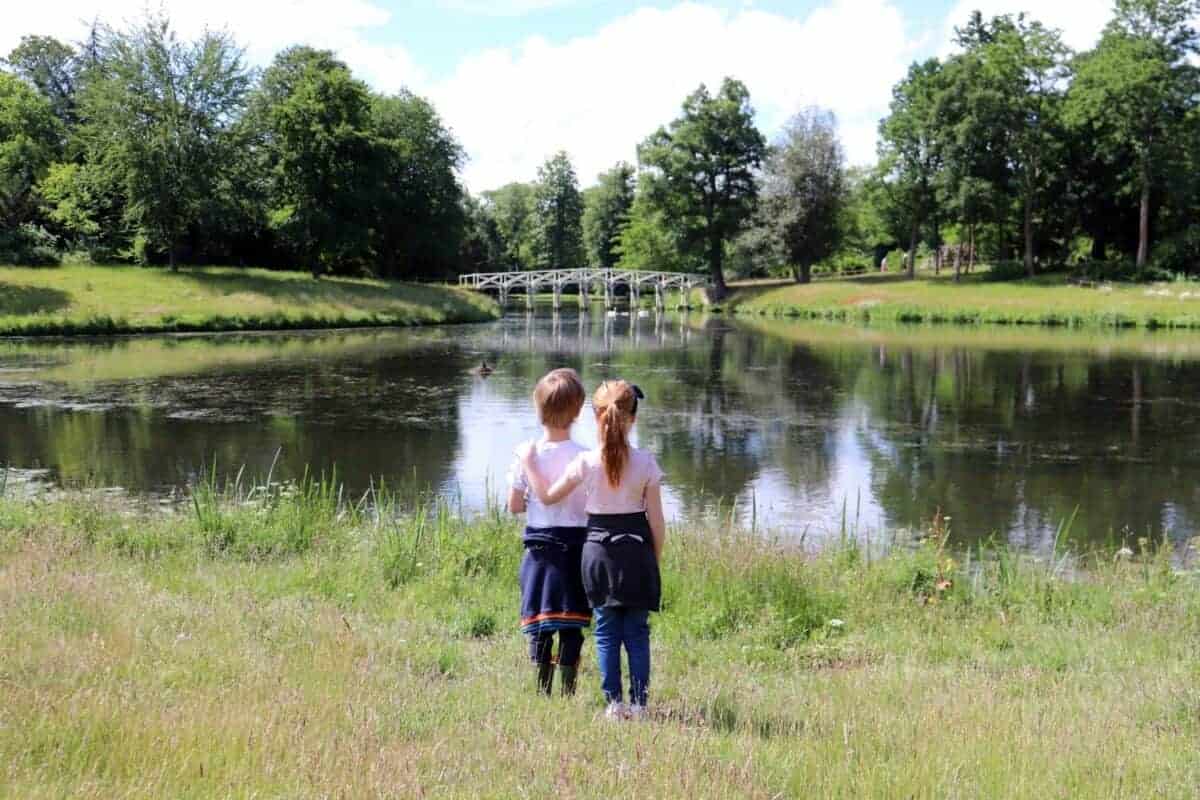 ---
Where: Guildford, Surrey
When: 26th July to 25th August – 9am to 3pm
Ages: 4 to 11 year olds
The forest school sessions give you a chance to make new friends, explore the beautiful woodland site and take part in many optional activities like ​seasonal woodland crafts, fire lighting, marshmallow toasting and campfire songs, den building, tree climbing, wild food foraging and cooking, bush-craft and more!
---
Where: St Polycarp's, Farnham – South Camberley Juniors, Camberley – Lakeside Primary School, Frimley
When: 21st July 2022 – 2nd September 2022 – 10am to 4pm or 8am to 6pm
Ages: 4 to 12 year olds
The daily activity programme incorporates a balance of sports activities, creative fun and messy play with 'chill out' time, competitions, challenges and theme days. Activities include: Crossbow Challenge, Archery, Messy Play, Free Play, Water Play, Arts and Crafts, Sports, Cookery, team games, dress up Fridays, parachute games and more.
---
Where: Prior's Field School, Godalming – Amesbury School, Haslemere – Holy Cross Prep School, Kingston – Manor House School, Bookham – Lingfield College, Lingfield – Surbiton High School, Surbiton – Hinchley Wood Sports Ground – Sutton High, Sutton –
When: Most school holidays – Check website for dates
Ages: 4 – 14 year olds
At Ultimate Activity Camps, children will enjoy a fantastic range of sports, games and art activities every week led by engaging staff at amazing locations. Fun is at the heart of everything they do.
---
Where: Places Leisure, Camberley – Westcroft Leisure Centre, Carshalton
When: 25th July 2022 – 2nd September 2022
Ages: 4 to 12 year olds
Fit For Sport's holiday camps have been running for over 30 years and are designed to engage all children through multi-sports, games, arts and crafts and more so that they can make friends and keep active throughout the holiday.
You can read our Fit For Sport review here.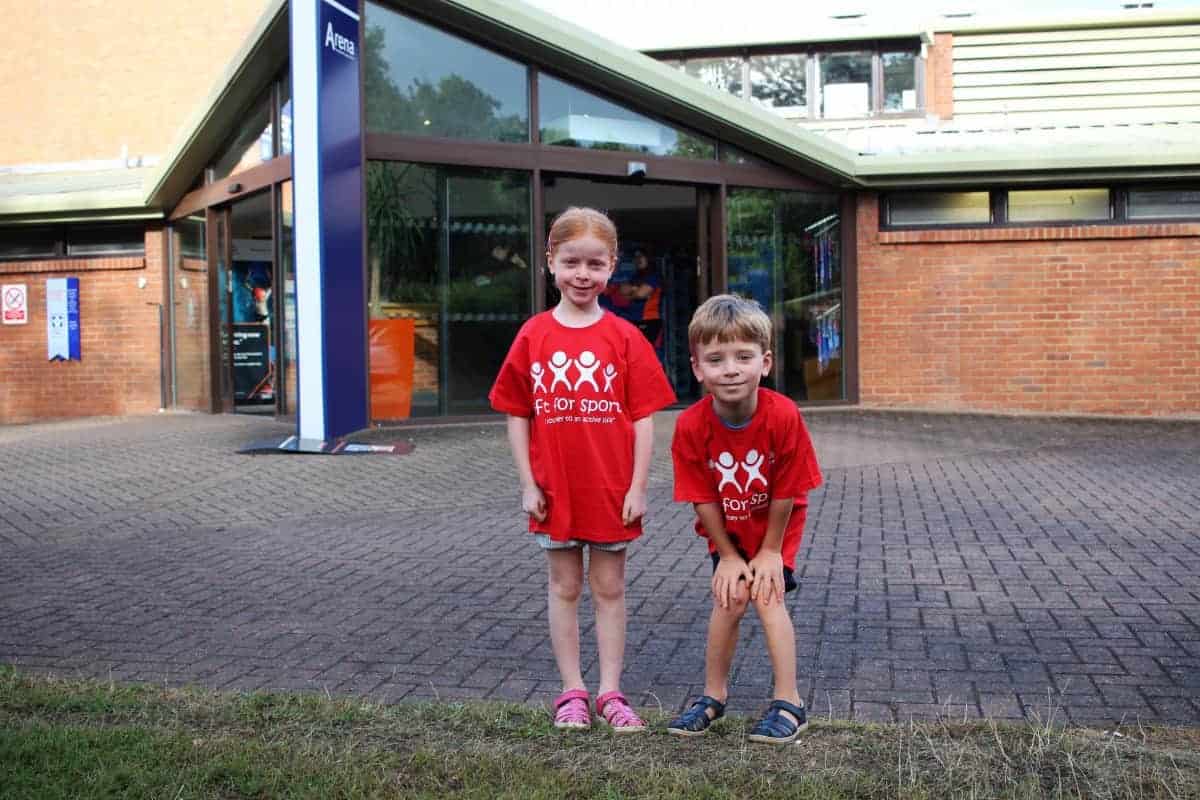 ---
Where: Chinthurst School, Tadworth – Claremont Fan Court School, Esher – Halstead Prep School, Woking – Hobbledown Adventure Farm, Park and Zoo, Epsom – Lyndhurst School, Camberley – RGS Guildford, Guildford – St Mary's School, Reigate – St Ives School, Haslemere – Tiffin School, Kingston upon Thames – Wallington County Grammar School, Wallington
When: 25th July 2022 to 26th August 2022
Ages: 3 to 16 year olds
Camp Beaumont award-winning half-term adventure day camps feature over 50 activities including archery, football and tennis, teaching children new skills whilst making new friends and enjoying their best half-term break yet.
---
Where: Twickenham Preparatory School, Hampton – Elmbridge Xcel Leisure complex, Walton – Our Lady of the Rosary RC Primary School, Staines – Walsh CofE Junior School, Ash –
When: 1st August 2022 to 26th August 2022
Ages: 4 to 12 year olds
Premier Education have a range of fun and exciting holiday camps to keep children active. Each Holiday Camp features a range of activities and with a choice between a Multi-Activity camp, Multi-Sport camp, Performing Arts camp, or a Sport-Specific camp.
---
Where: Gordon's School, Woking – Notre Dame School, Cobham – Edgeborough, Farnham
When: 1st August 2022 to 26th August 2022 – 8:30am – 5:30pm with extended hours available
Ages: 4.5 – 14 year olds
The perfect solution for parents during the holidays, Barracudas activity camps offer high quality care and unrivalled activities for kids with an emphasis on fun! Barracudas offer a brilliant programme with a huge range of activities that can truly claim to offer something for everyone!
---
So there you have so many ideas to keep your children entertained over the summer. I'll add more dates as they get released and hope you've found something here that your children will love. If I've missed an event then please do get in touch and I'll happily add it in!