Disclosure: We were sent the featured products for the purpose of this post however all opinions are my own.
I have written before about how much I love this time of year and one of my favourite things is getting to eat outside, having barbecues and garden parties as much as possible and alongside the typical barbecue food we'll have endless salads, vegetables and big bowls of fruit salad.
OXO sent us some of their range of products to help us with preparing and cooking this summer and they have really made life so much simpler. Plus, the children have loved helping too!
The last time I had a salad spinner was about ten years ago. A really flimsy thing with a handle to turn but the OXO Salad Spinner lets you rinse the salad in the basket inside before putting the lid on the spinner and pressing the pump on the top. It's so simple to spin the salad that even the children could do it and the robust, non-slip design makes spinning salad such a quick and simple task.
The salad can then be served in the main bowl of the salad spinner but, as we're often just cooking for the four of us, we pour it into another smaller bowl serve it with OXO Salad Servers which snap together as tongs or can be used separately before being snapped back together for more compact storage.
Little Man's favourite thing, not just during the summer or when we have barbecues but pretty much throughout the year is corn on the cob. He adores it and up until now he has eaten half size corn on the cob with just a fork stuck in one end. Now though, he's been using the OXO Corn Holders which make the corn so much easier for him to hold.
The corn holders also interlock for easy, safe storage which also means you'll never lose one either. They go so easily into the corn and make it easy to hold and eat for the whole family – although Little Man and I are pretty much the only ones who eat it!
Something I have wanted to own for so long is a Spiralizer – not just for summer but the whole year although summer is a great time to start spiralizing vegetables! The children have loved helping me spiralize cucumber and carrot for salads and find it the funniest thing – they literally laugh whilst eating it. It's a great way of making salads more exciting.
I've also been using it to make really quick lunches from spiralized courgette – courgetti! Such a tasty and simple lunch cooked with bacon, garlic and chilli in a little oil – and takes just a couple of minutes to cook. Even the children love it!
The last thing that has literally changed my life as far as food is concerned is the OXO 3 in 1 Avocado Slicer. I have never really eaten avocados as haven't known what to do with them but this gadget slices the avocado in half, takes out the stone and then scoops and slices the middle with literally no effort at all.
Avocados are now a regular part of our diet and I absolutely love them – in sandwiches, in salads and in so many proper dishes too. They are the perfect food of the summer!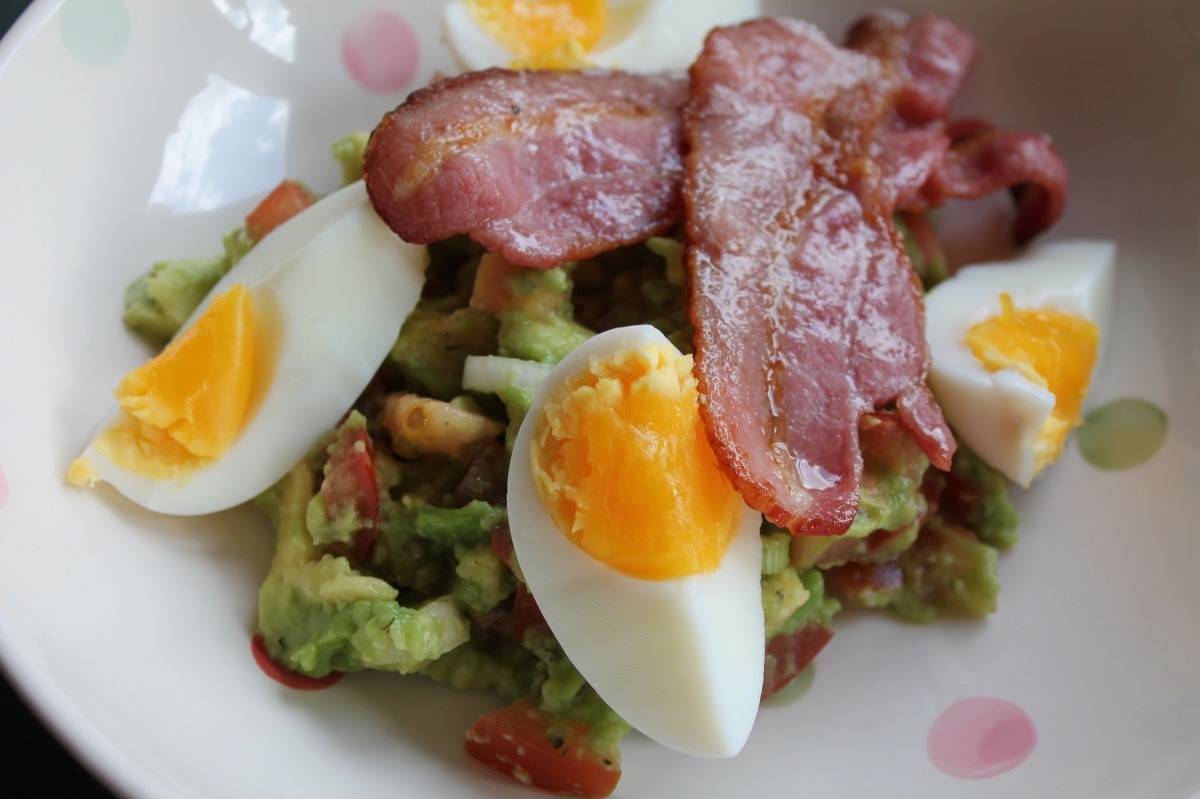 With OXO's help we are now well and truly set for the summer and I can't wait to see what other dishes we cook up in the coming months. One thing's for sure – barbecues, salad and al fresco dining will feature really heavily in it!