Disclosure: We were sent the featured products for the purpose of this post however all opinions are my own.
This post contains affiliate links and I may receive commission if you visit a link and buy something. Purchasing via an affiliate link doesn't cost you any extra, and I only recommend products and services I trust.
I've started off this year trying to get into a new health and fitness regime. It's a good time to make steps to a healthier lifestyle and to help me on my way I have been using the TomTom Touch fitness tracker.
The TomTom Touch is really nice and streamlined compared to other bulkier activity trackers I've used in the past. It also comes in a range of colours and two strap sizes making it perfect for both men and women. I went for the smaller strap and it's adjustable and really comfortable to wear.
I found the TomTom Touch really simple to set up, popping the main part of the tracker from the strap and plugging it into my computer via the Micro USB lead which comes with it. You then download the TomTom Connect software and charge the TomTom Touch and then you are ready to go.
The Tom Tom Touch works in conjunction with the TomTom Sports app, allowing you to sync the tracker with the app to monitor every aspect of your fitness through the app. The tracker records your steps, your body fat/muscle composition, your heart rate, calories burned and sleep time. It also has a sports mode to record walks, runs and gym sessions.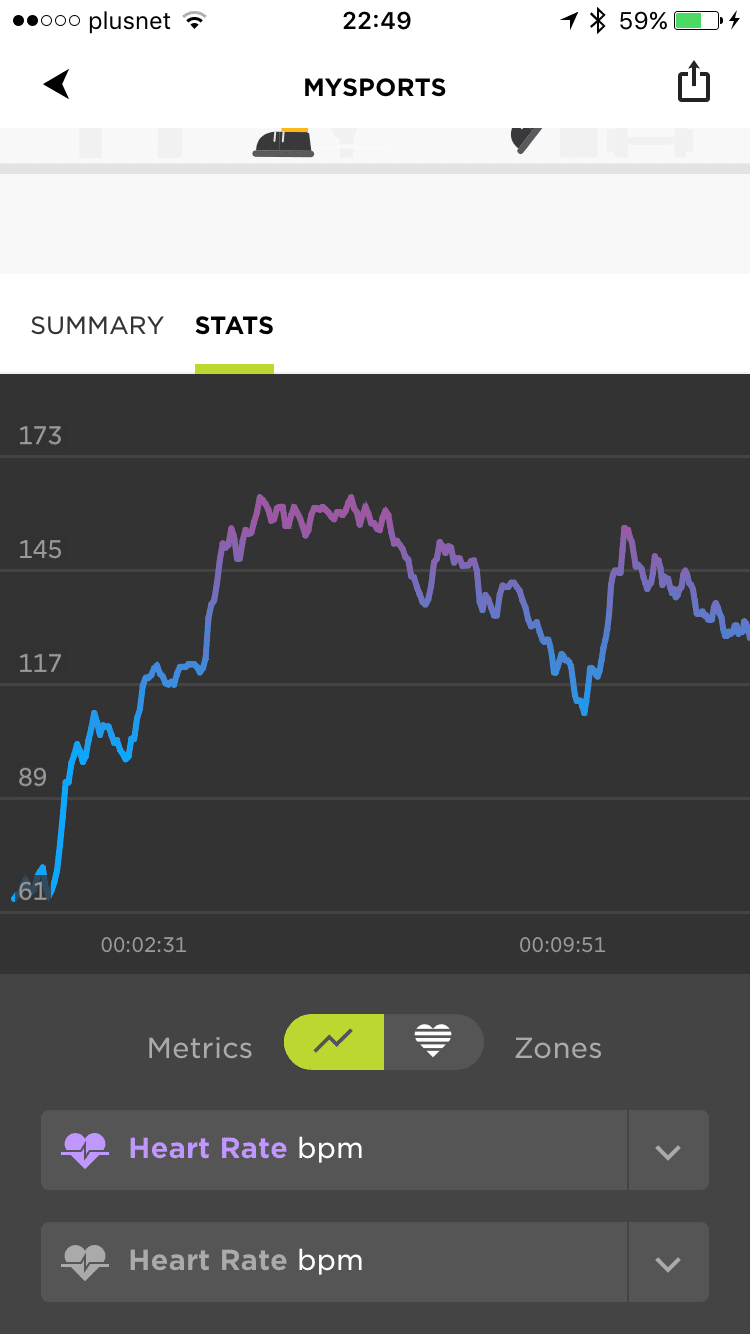 Over the last few weeks I've loved wearing the TomTom Touch and it has been comfortable to wear both day and night. It's also given the most accurate readings of any tracker that I've used previously. It records my steps whether I am walking, running or going up and downstairs and isn't affected by pushing a pushchair or inflated when I'm in the car. It does seem to be incredibly accurate.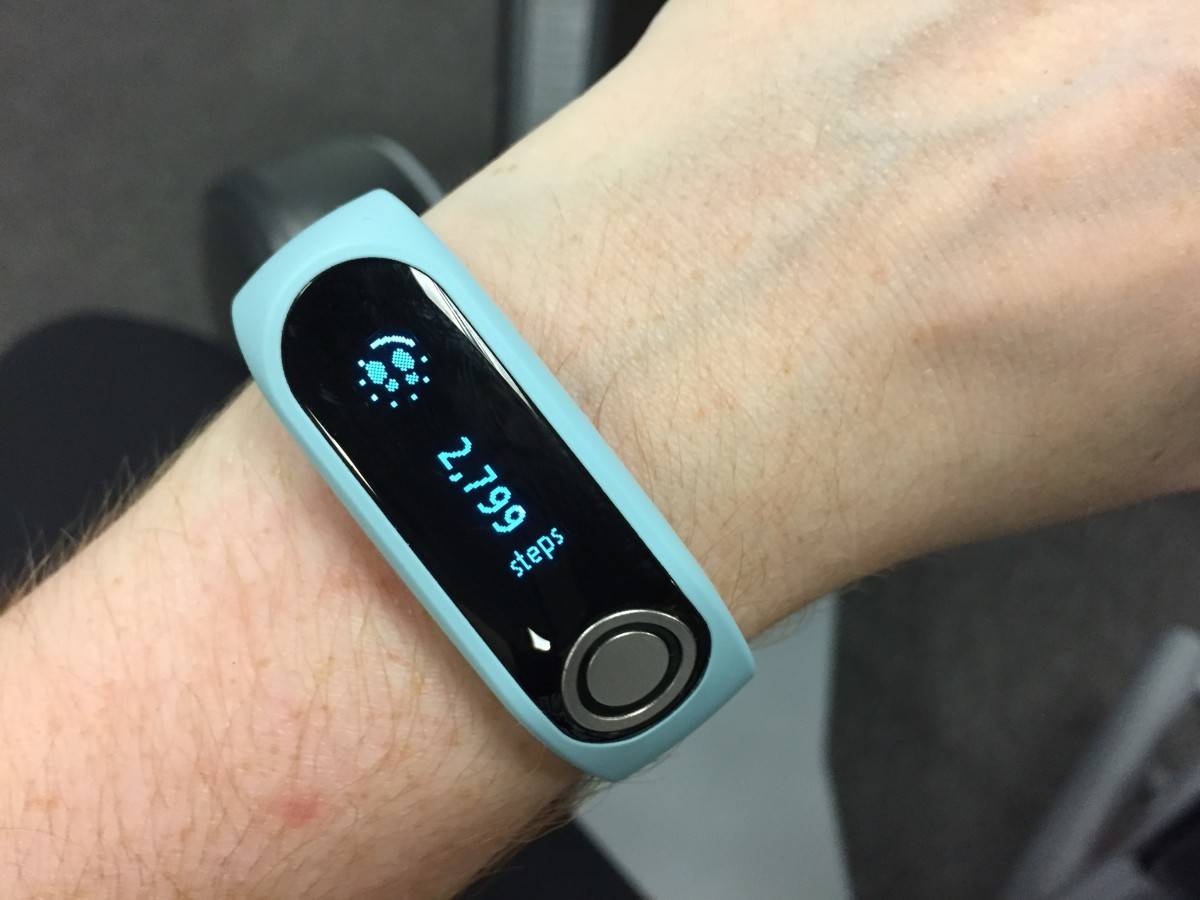 The TomTom Touch body composition fitness tracker has a battery life of five days which is longer than other activity trackers I have tried. I can charge it once or twice a week during my natural periods of inactivity and it has fitted well into my lifestyle. It's even waterproof to a degree – and I can wear it in the shower or whilst washing up without any problems although it's not suitable for in the bath or when swimming.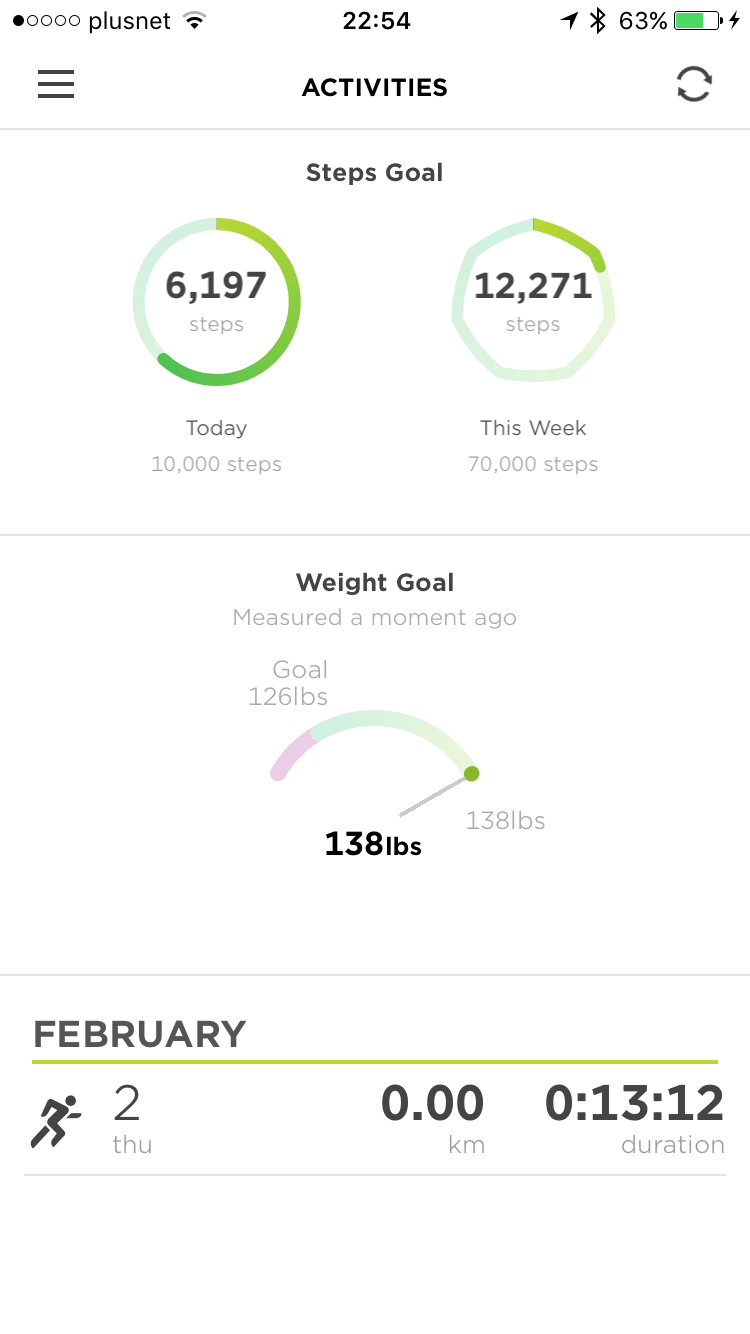 The TomTom Sports app records all the information from the tracker, showing how many steps I have done over the day and week as well as being able to scroll back over longer periods to look at each individual day. I'm also able to set goals for steps, weight and sports/activity and see how I'm doing against the goals. I have set a weight goal and can see how I am doing against that goal each time I sync the tracker with the app and update my weight.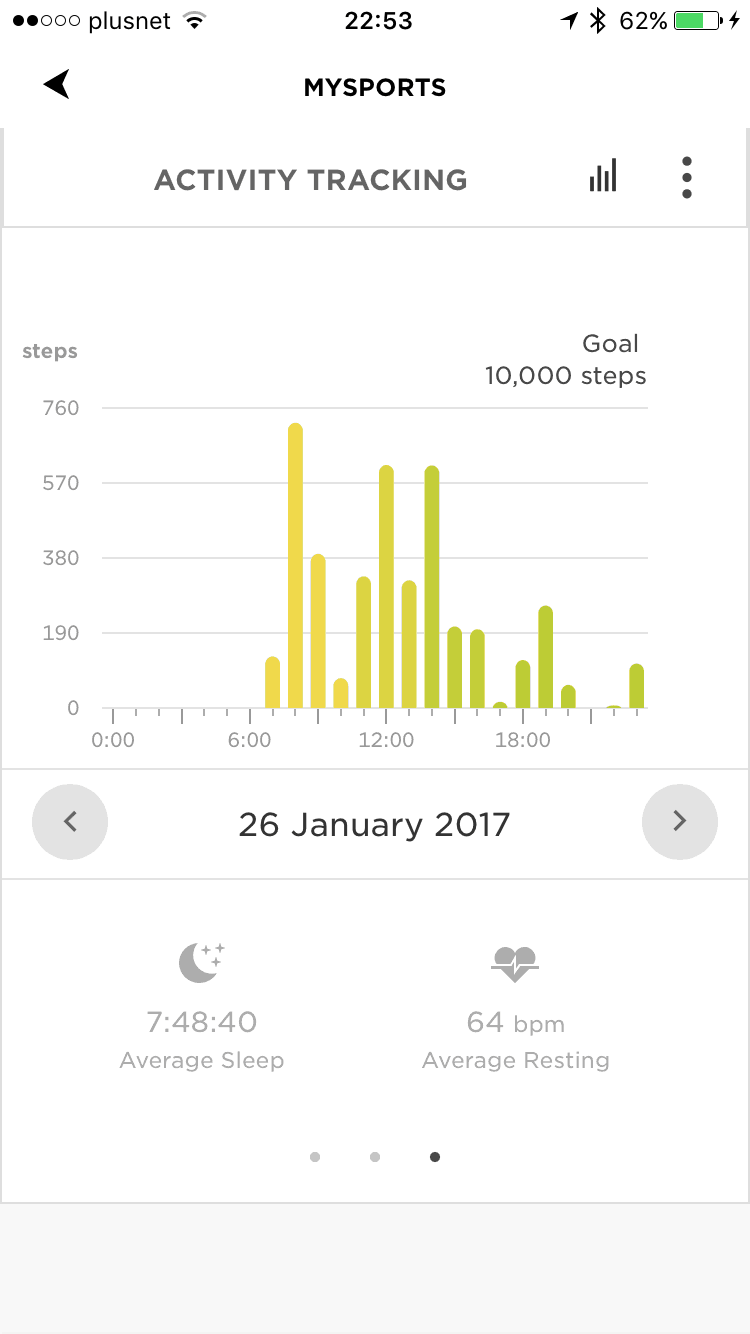 The tracker also monitors my sleep to see not just how much sleep I am getting but also the quality of my sleep and this is all logged on the TomTom Sports app too. The TomTom Touch is comfortable to wear at night too and I haven't had a problem sleeping with it on.
The touch screen display is simple to use by swiping through the screens and using the button to select relevant options. It works as a watch in the standard mode and shows a dial with how many steps you have completed as a quick visual tool. You can then slide to see the actual number of steps or other options like setting the sports mode or body fat composition.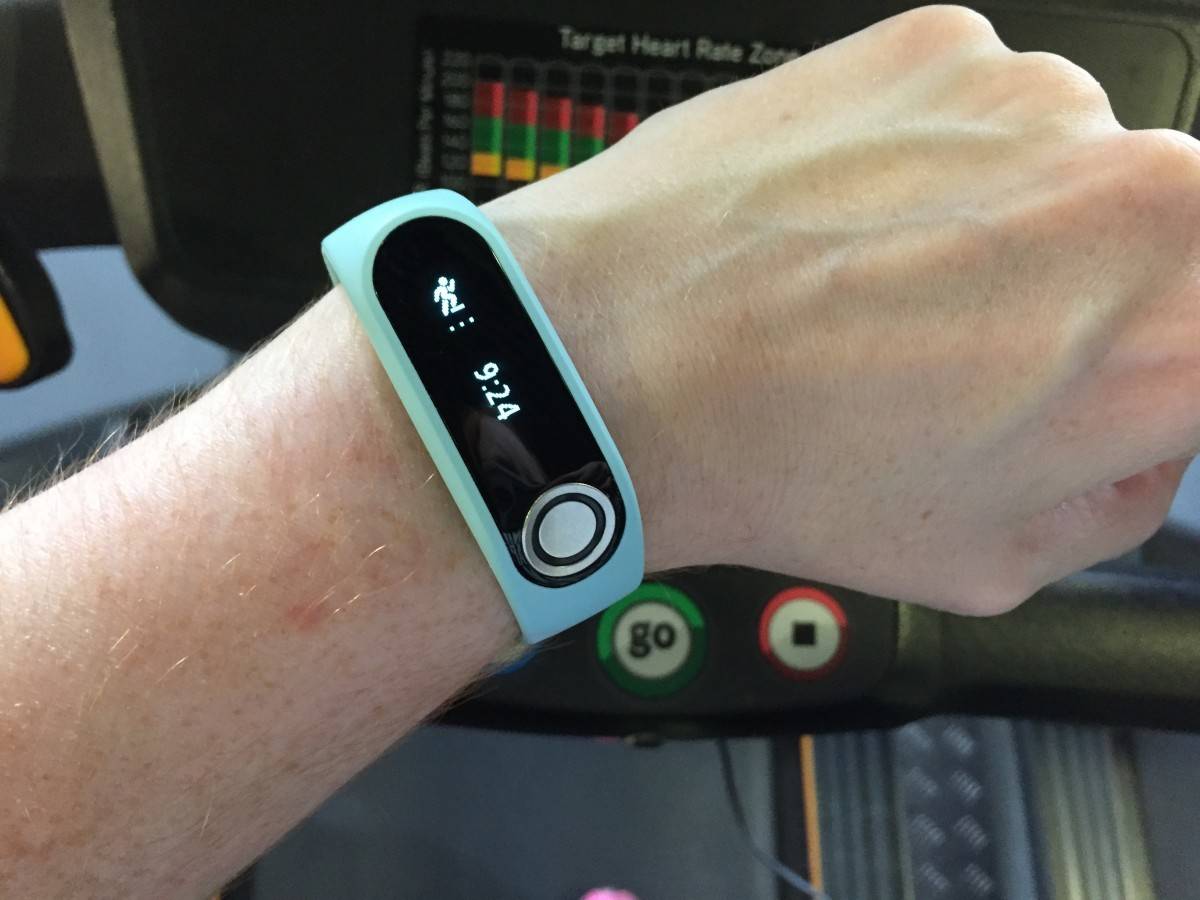 When using the sports mode you activate and then end the sports session. During this time the tracker has a heart rate monitor and records how long you are exercising for and how many calories you have burned. It's a great way to keep track of your workouts and how they compare to each other and clearly seeing progress over a longer term.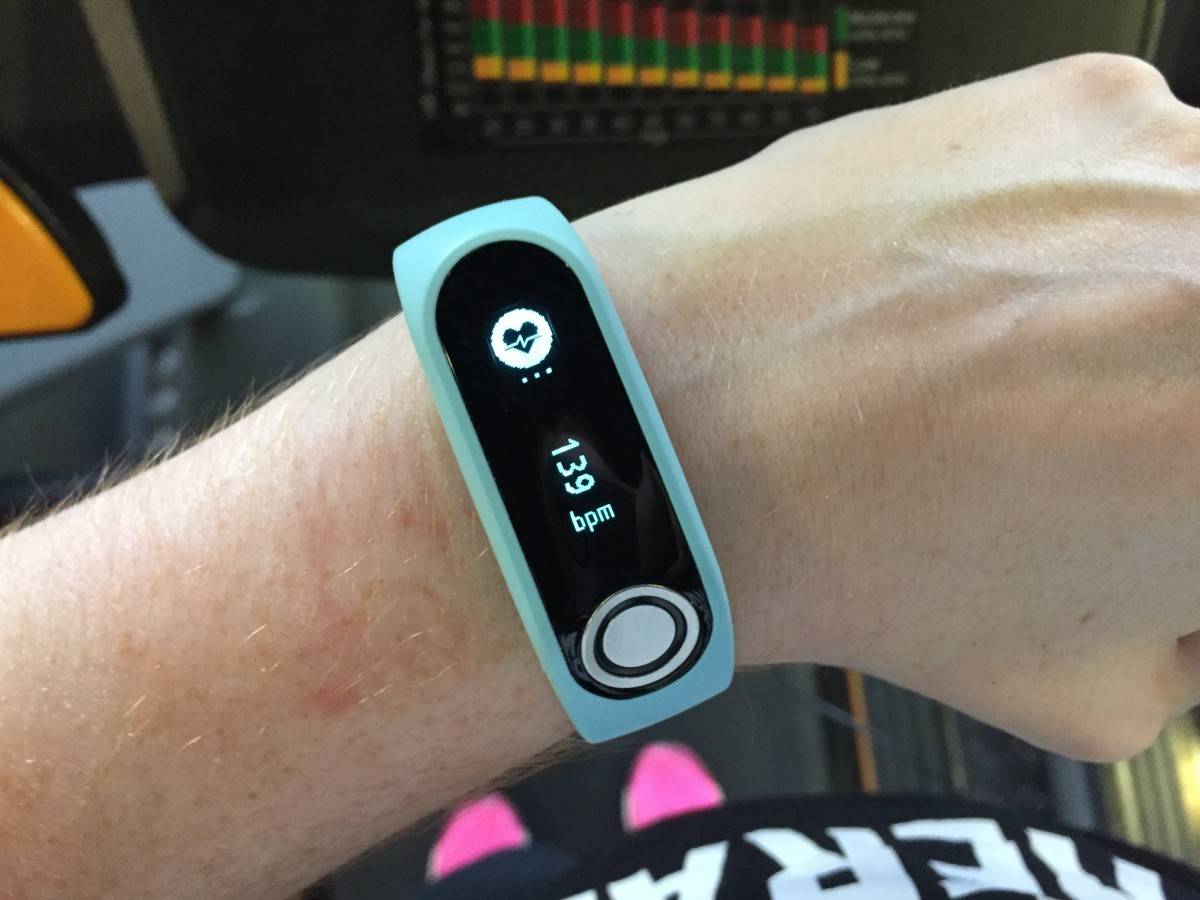 One aspect I wasn't able to make work was the body fat composition. You have to stand with your arms away from your sides and hold your finger on the Touch button for 5-10 seconds however, I was never able to get a reading from this although I tried repeatedly.
The TomTom Touch is a really good activity tracker for pretty much any lifestyle. It's comfortable to wear, has a good battery life and records everything I need it to. It's a great tool to monitor your activity but also to spur you on to move more – aiming for that 10,000 steps a day average. It would be a great investment for anyone wanting to invest in a healthier lifestyle.
The TomTom Touch has an RRP of £129.99