*This is a paid post
This week is Allergy Awareness Week and in the lead up to it Philips have been helping us spring clean every aspect of our lives – and make some changes to keep allergies at bay too.
Dave has hayfever which seems to be at its peak at this time of year so we are always trying to find ways to dull the hayfever symptoms and stop him having to spend all his time indoors or taking hayfever tablets. We've started using an air purifier which cleans the air inside our home and makes it a nicer atmosphere for all of us.
The air purifier filters bacteria from the air both day and night – helping us to sleep easier too. I didn't actually realise that there could be anything wrong with the air in our home but it's amazing how many small particles there are in the air that can't be seen – especially as we have a cat!
But, just cleaning the air isn't enough and so we have cleaned the windows but, knowing that it's something we don't do often enough, we used our garment steamer to clean the curtains too. The steam helps to kill bacteria and odours in the curtains – somewhere that dust definitely liked to accumulate!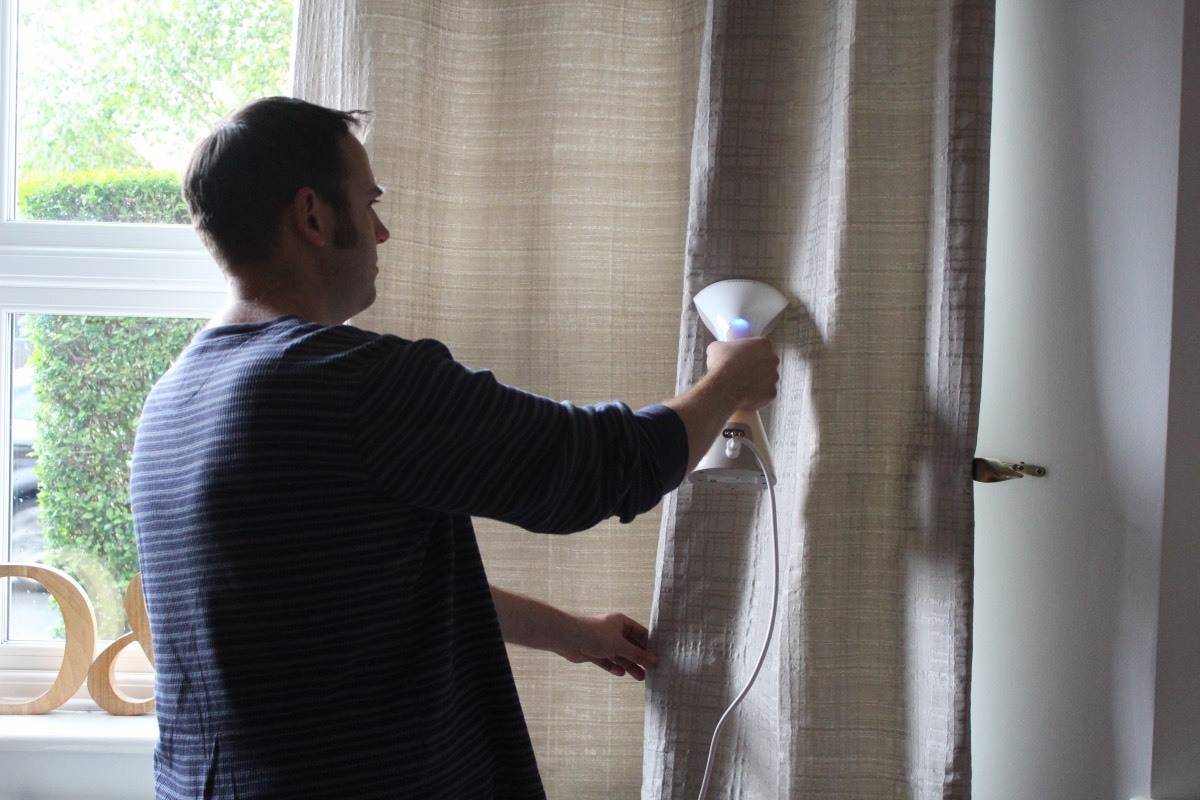 It's been so nice going from room to room, cleaning all the curtains and blinds and freshening up the house – especially after our building work over the last few months. It's so nice to have something like this in the cupboard too – to freshen up outfits that have been in the wardrobe for a while and save on dry cleaning bills too. We'll be using it more on clothing going forward than on curtains but it will be lovely to freshen up the windows like this each spring.
With any big spring clean, you have to start from the top and work your way down so the next logical step was to clean the floors. Now, we have always had more solid floors than carpet, and even more so now that we've had our extension built. Because of this we have tried so many vacuums and yet they have never been very good on the solid floors – so we looked everywhere for an alternative and now have a wet and dry vacuum that gives us the best of both worlds.
Using a wet and dry vacuum means that we can clean wood, tiles and then carpet with the one machine – and not have the cupboard under the stairs full of lots of different appliances. And, our floors have never been so clean. This is so much more than a normal vacuum and it mops and vacuums at once, making not just a spring clean but day to day family life so much… cleaner! We don't often get the chance to pull the furniture our and vacuum behind or under it and so this spring clean has given us the motivation to get rid of all of the dust in our home – and it all feels so much fresher for it!
But, we haven't just been cleaning the house, we have also been spring cleaning our diet too. We have been eating more salads, lots of fresh fruit and we've even started juicing to give us all an extra burst of goodness during the day or with meals.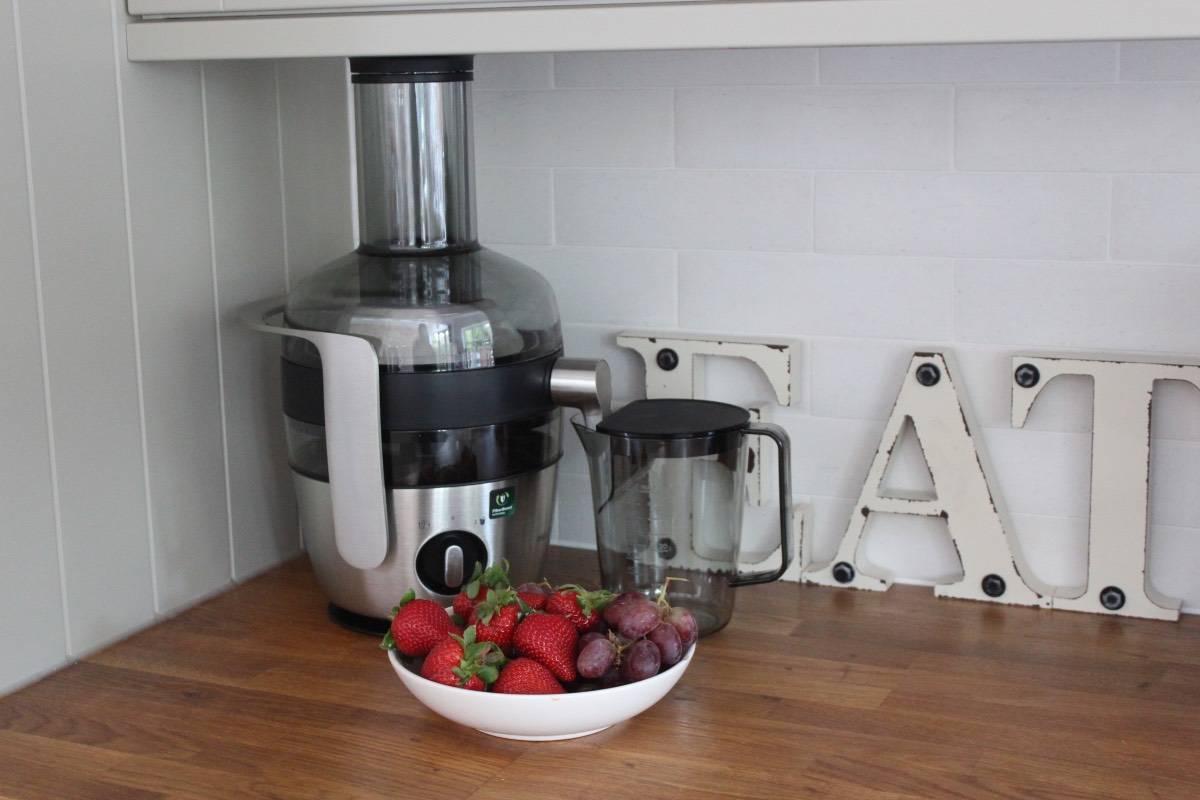 I haven't owned a juicer in years but our new juicer shows how far juicers have come since I last owned one. You may have heard that juicing removes the fibre from the fruit but our juicer has FibreBoost technology, letting you decide how much fibre you have in each drink – making it a really healthy option and making sure you keep as much of the goodness as possible in the homemade juices.
The juicer also came with so many recipes. I was planning on just juicing apples or oranges but the recipes inspired me to make what has become a firm family favourite – strawberry and grape juice. The children love it and enjoy helping me pull the grapes from the bunch, watching them whizz through the machine and seeing the juice come out the other side. There is something so satisfying about eating or drinking something you've made yourself and the children love this with the juice – they can see the fruits of their labour instantly – no pun intended.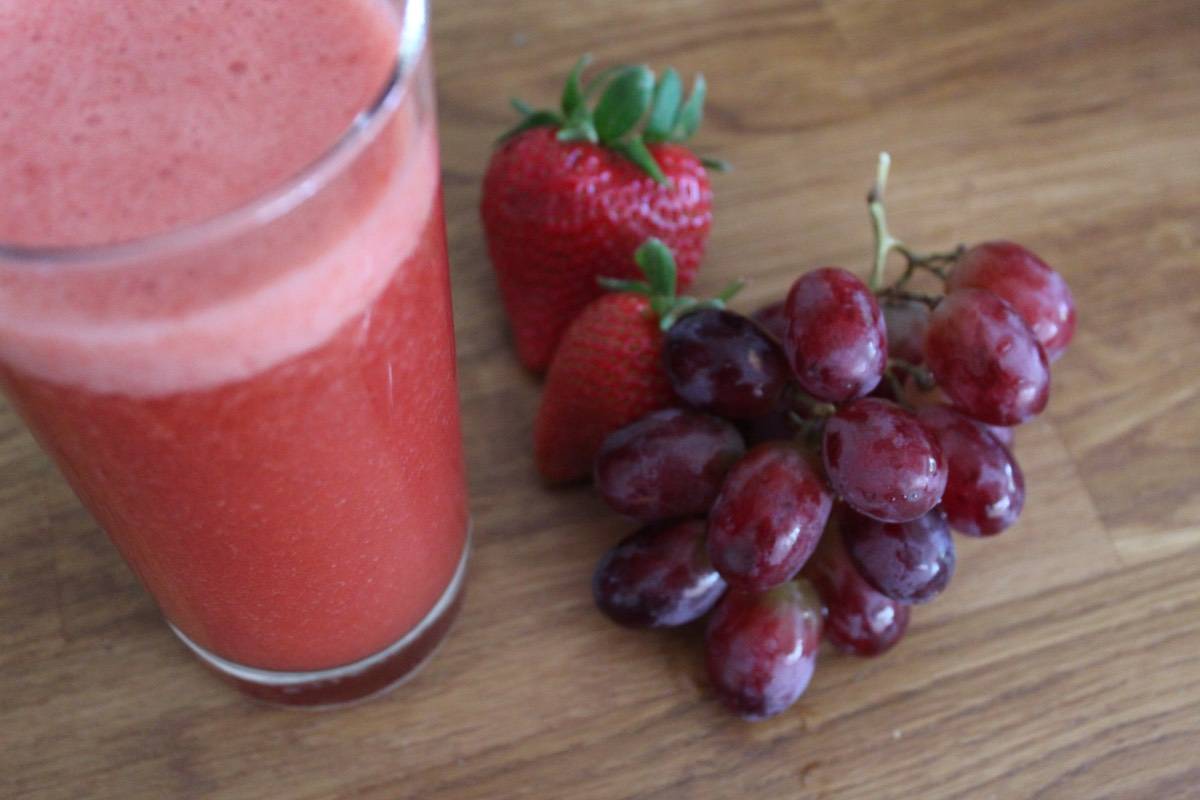 We have loved spring cleaning all aspects of our lives and it's really set us up for a healthier, and hopefully allergy-free, summer. The Philips Anti-Allergen range of products are great for anyone with allergies, filtering up to 99.9% of allergens like pollen, pet dander, dust and dust mites, making every home as healthy as possible and our home definitely feels better for it already.