Whilst I was at work on Saturday Hubby and his Mum took the children to Disney's London HQ for a very special Specsavers event. They actually went to another Specsavers event there last year and loved it so the children were excited to go again!
This event was to celebrate the launch of Specsavers new Finding Dory frames which the children got to try out and model! LP loves wearing glasses – although she doesn't 'need' glasses and loves feeling 'like Mummy' when she wears her own ones.
Both LP and Little Man loved the Finding Dory characters on the new glasses – even more so once they got to see the film – which they really enjoyed. Any young fan of the show would love the new Specsavers frames and it's great that there is now just so much choice where children's glasses are concerned.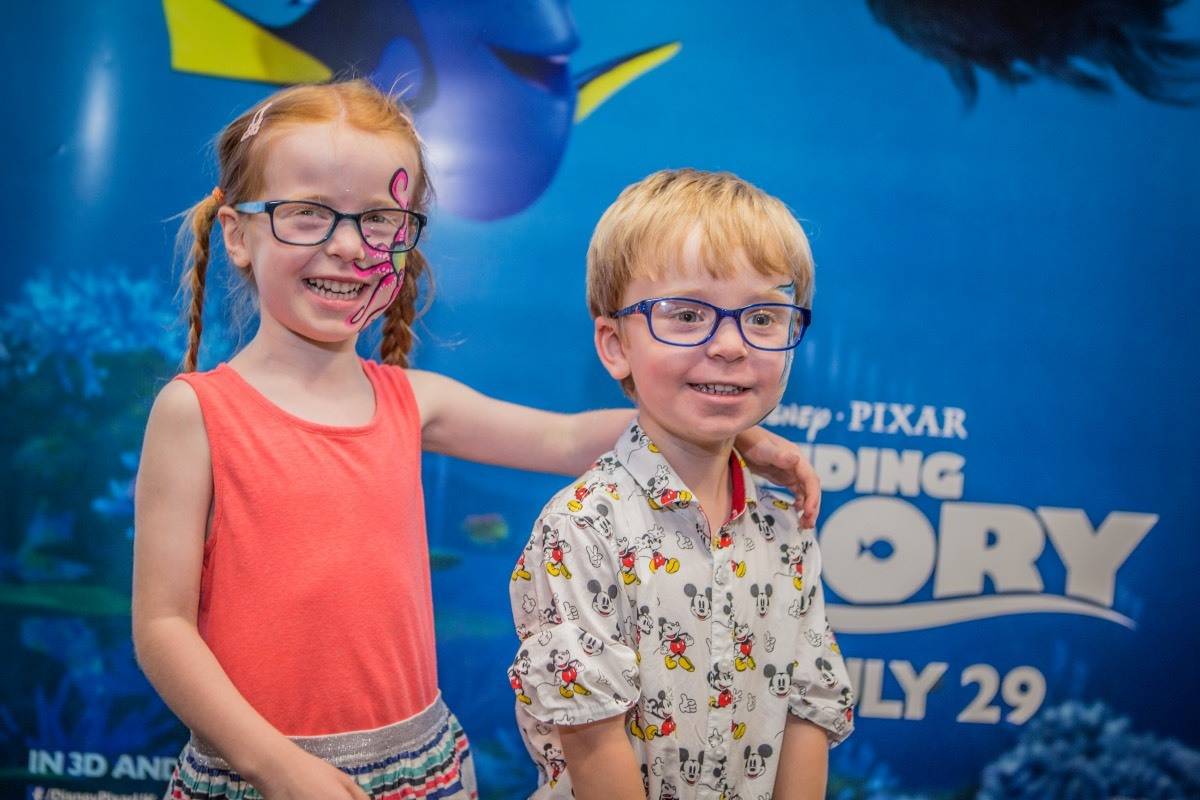 Specsavers recommends that children start having their eyes tested from the age of three – and we'll be booking Little Man in to have his first eye test soon! After that they should have eye tests at least every two years.
At Specsavers all under-16s get a free NHS eye test and all glasses in Specsavers' kids range are £64 and teens range £85 ranges but are free with under-16s' NHS funding. At the moment, glasses wearers can also choose a second pair from the £64 or £85 range for free – and both pairs come with single vision lenses with a scratch-resistant treatment and a UV filter, or tinted prescription lenses and a UV filter free in the second pair.
Looking back to my own childhood of basic NHS glasses I just love how many options children now have – and even glasses with their favourite characters on them. If your child wears glasses make sure you check out the new Specsavers range.
Disclosure: We were invited to the above event however all opinions are my own.