Solo bedtimes have to be the worst parts of parenting for me. The days where I have to do bedtime by myself I also have to do dinner by myself – and I know some people have it a lot worse – but, even 18 months into being a parent of two, I find it tough to put them both to bed by myself.
We'll have dinner and depending on the day we might have a bath, When Little Man was younger I decided to give myself a break and stop doing bathtimes when I was home by myself as it was just too stressful. Now that Little Man is bigger it's a lot easier to bath them both together by myself but still not my favourite activity and so we usually have a bath one night and skip it the next as Dave's shifts mean that I have two solo bedtimes in a row. This also decides what we have for dinner – no baked beans or bolognese on the night we're not having a bath!
I'll get LP out of the bath first, get her dry and into her PJs next to the bath so we can keep an eye on Little Man and then she'll go into Little Man's room and sit on the rocking chair reading books whilst I get Little Man out of the bath and into his PJs. We'll then go into our room, turn the TV on and I'll put a short cartoon on. The kids and I will snuggle under the duvet and when that's over it's Little Man's bedtime. I'll put a twenty minute cartoon on and leave LP watching it whilst I put Little Man to bed.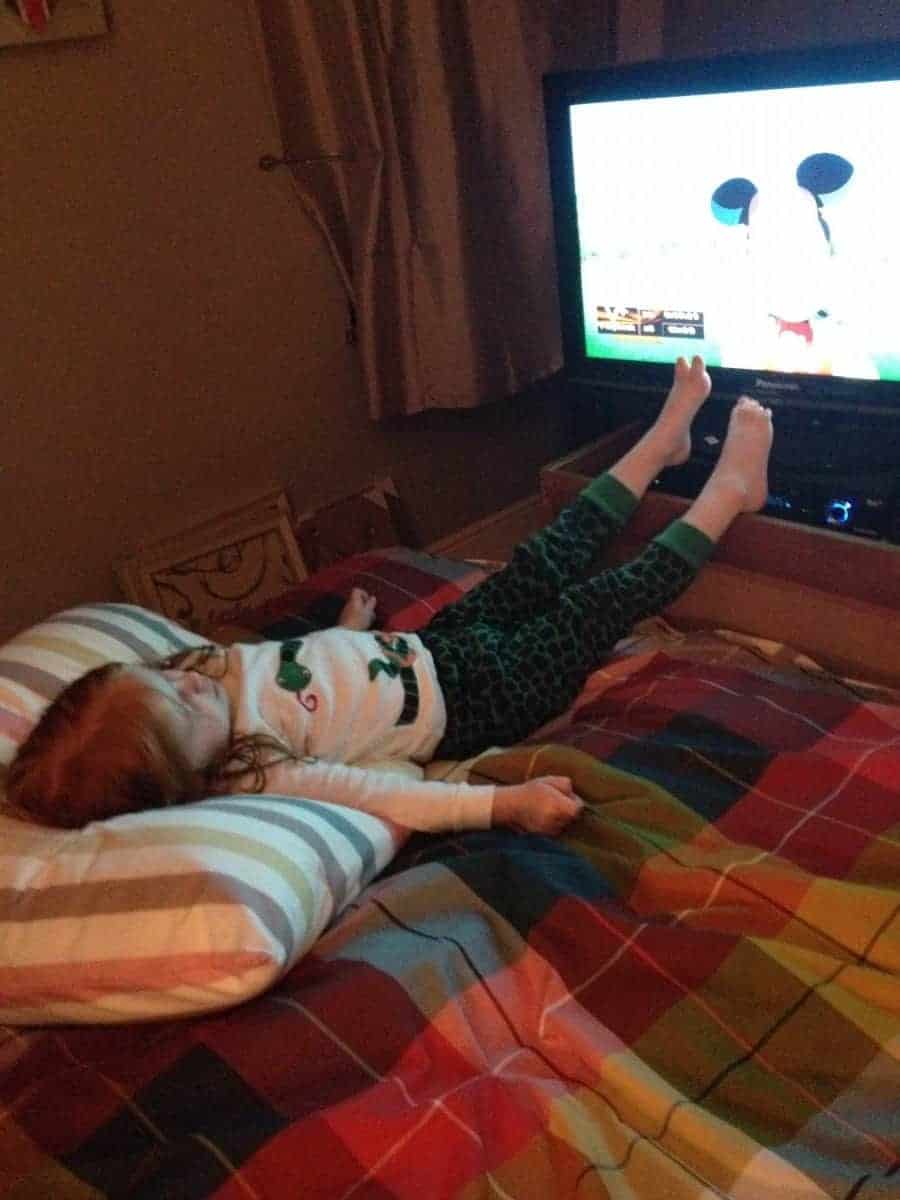 I then come back to our room and be met with LP laying in bed watching TV and she will always plead for another show when it's finished but she knows the rules – one treat cartoon in Mummy's bed and then it's into her bed for a quick story and then bedtime.
It's funny how we get ourselves into these routines isn't it? We kind of just float along doing whatever works and then before ww know it we do the same thing every time!