Disclosure: We were sent the featured products for the purpose of this post however all opinions are my own.
This post contains affiliate links and I may receive commission if you visit a link and buy something. Purchasing via an affiliate link doesn't cost you any extra, and I only recommend products and services I trust.
I have written so many times about our family's love of wooden train sets – especially Little Man – and so, more often than not, the whole of our downstairs is strewn with track, buildings and trains. The children create epic cities and transport routes, passenger lines and rails for cargo distribution. They take their train building seriously and when Brio sent us products from their new Smart Tech range they couldn't wait to see how it added a whole new level to their train playing fun.
The great thing about Brio's Smart Tech range is that it's compatible with any existing train set – and just one Smart Tech product can really open up the game play, inspire more imaginative play and add hours and hours of fun to traditional train set building.
The first part of our Smart Tech experience came in the shape of the Smart Engine with Action Tunnels. The set takes 2 AA batteries – not supplied – and once turned on the train will do exactly what the tunnels tell it to do, wherever they are on the track.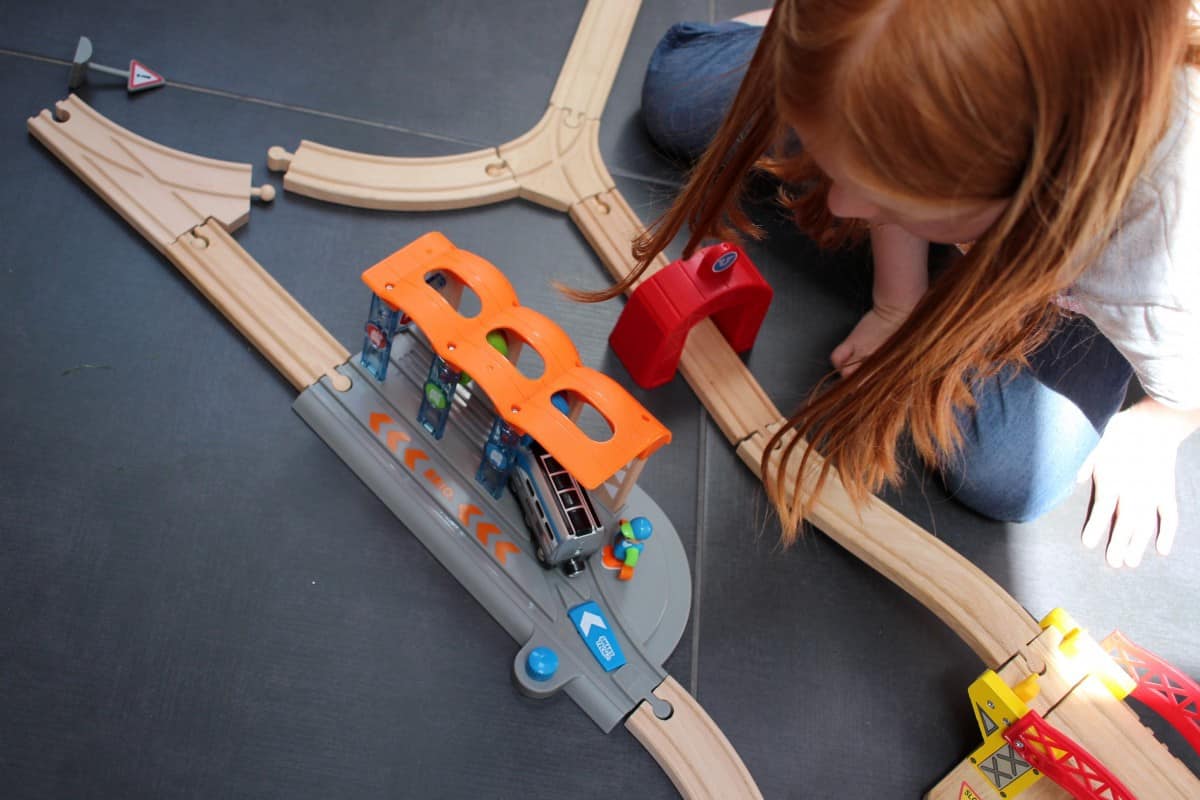 Depending on the tunnels, the engine will stop, back up or blink its lights. So, you can place the tunnels wherever you like on the track, knowing exactly what the engine will do when it reaches them. The children loved being able to make the engine reverse or stop and it really added an extra dimension to their play time.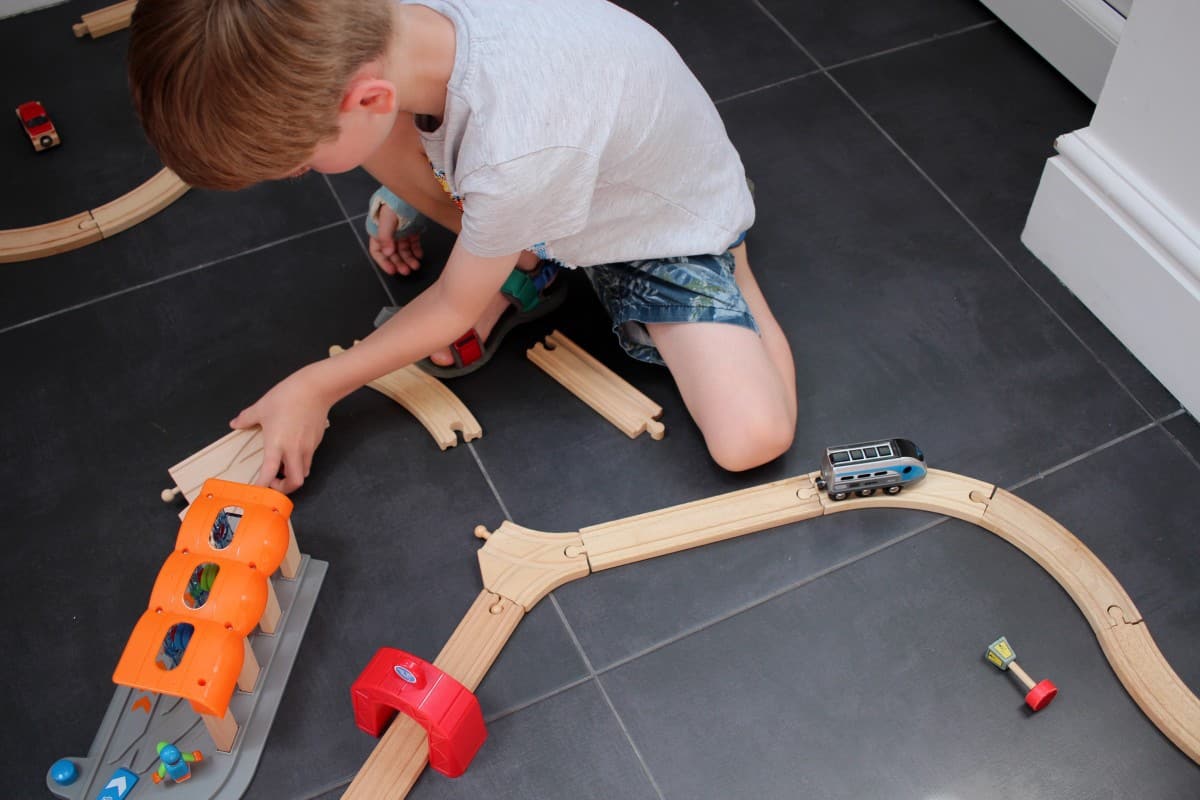 We also added the Smart Washing Station to our wooden train world. It lets trains have a really good wash – where rollers roll and the Smart Engine moves by itself as the sound of water and bubbles is playing.
The children hadn't even thought to clean their trains before so this added so much fun and a completely different thought process to their playing. They started thinking more about the logistics of being a train – needing to have a supply of coal, needing to be cleaned and needing to have time to rest as well. It was so nice for the children to think about the bigger picture where their trains were concerned.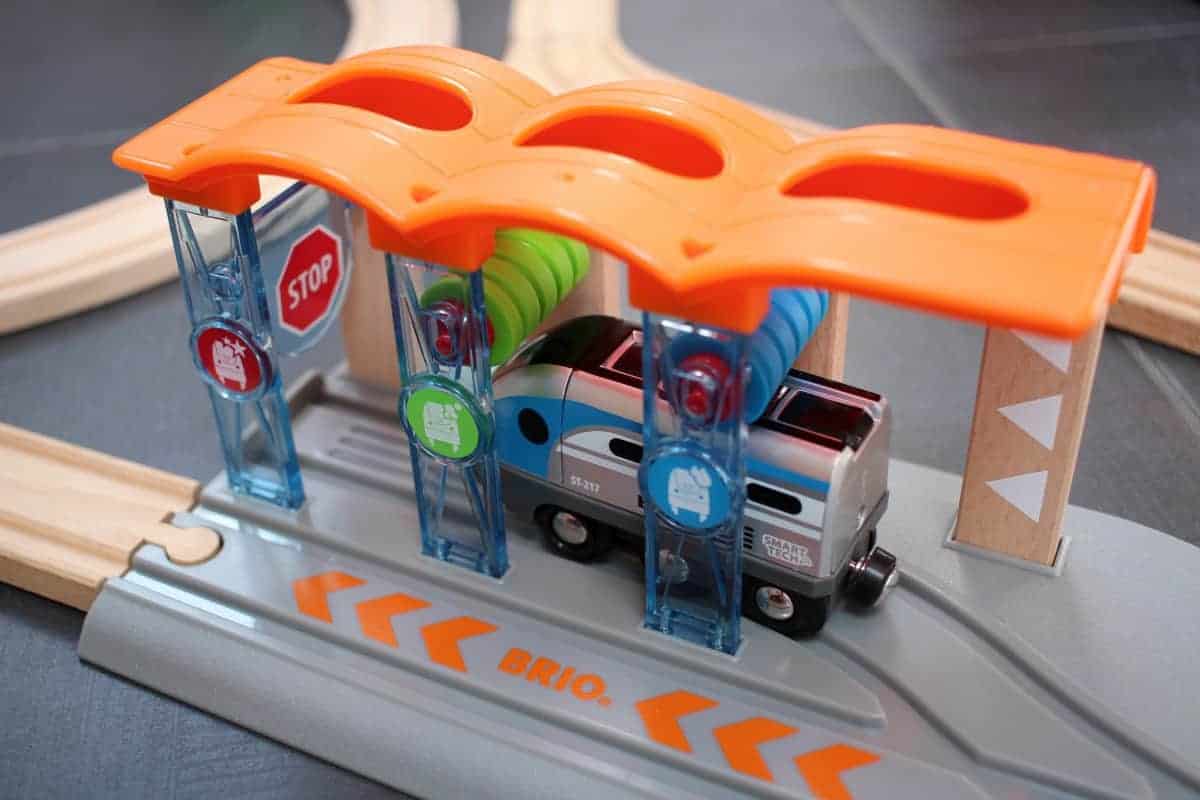 Before getting the new Smart Tech toys, the children would make a track and act out their own stories and adventures. But now, the train can really play a part in the story and those adventures plus, it really makes the children think about where they are putting the different elements of the Smart Tech sets – and what will happen when the trains pass each of those markers. The children are able to set up whole worlds where the trains can move and act almost on their own – which was so much fun for LP and Little Man.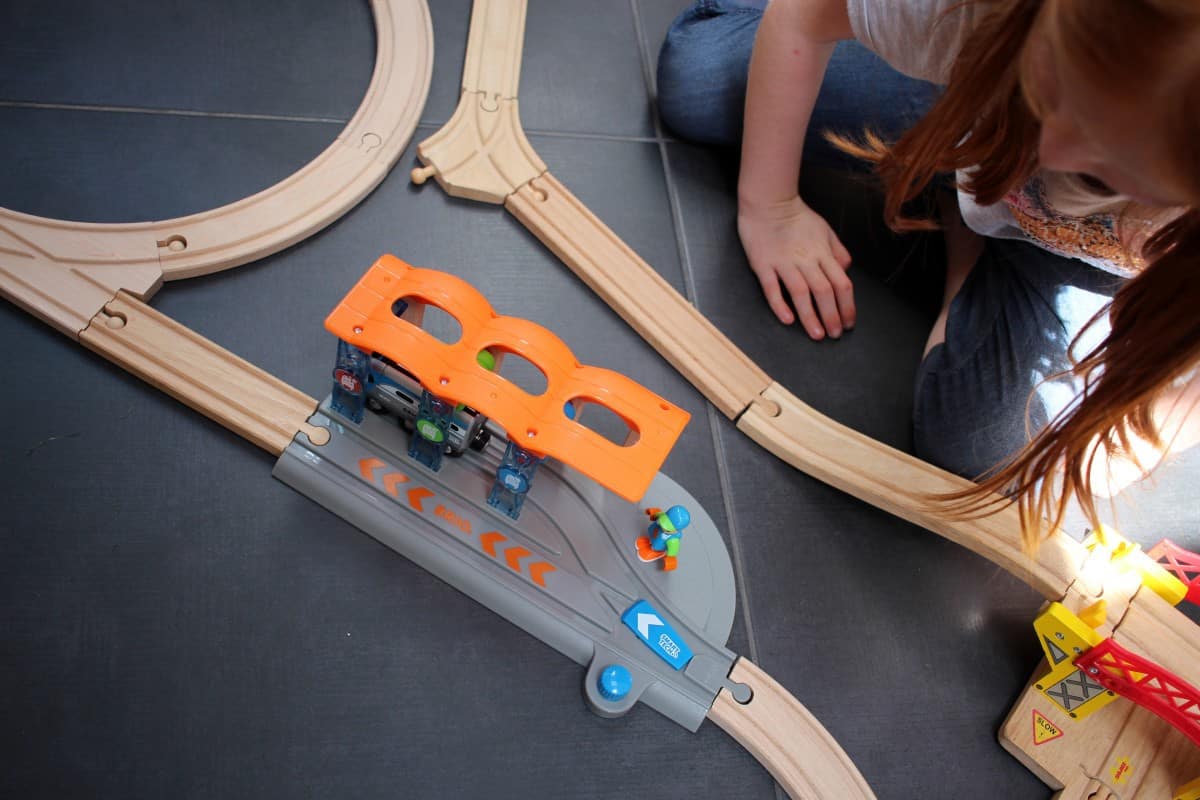 Wooden train sets are a timeless part of childhood. They are something that has been enjoyed for generations – and will continue to be enjoyed by so many children for years to come. But, Smart Tech adds so much to any train set and I know that LP and Little Man love their new 'Smart' additions. They have really modernised their train playing experience and added something to their train set that really expands their play time. Smart Tech would really be a great investment for any train set fan.
The Smart Engine with Action Tunnels has an RRP of £44.99 and the Smart Washing Station has an RRP of £24.99