Disclosure: We were sent the featured products for the purpose of this post however all opinions are my own.
A couple of months ago I spent two weeks doing the SlimFast Challenge. I loved kick starting my diet and new healthier routine. Since then SlimFast have had a little brand update as well as producing a new 7 Day Starter Pack Box and SlimFast Noodle Boxes.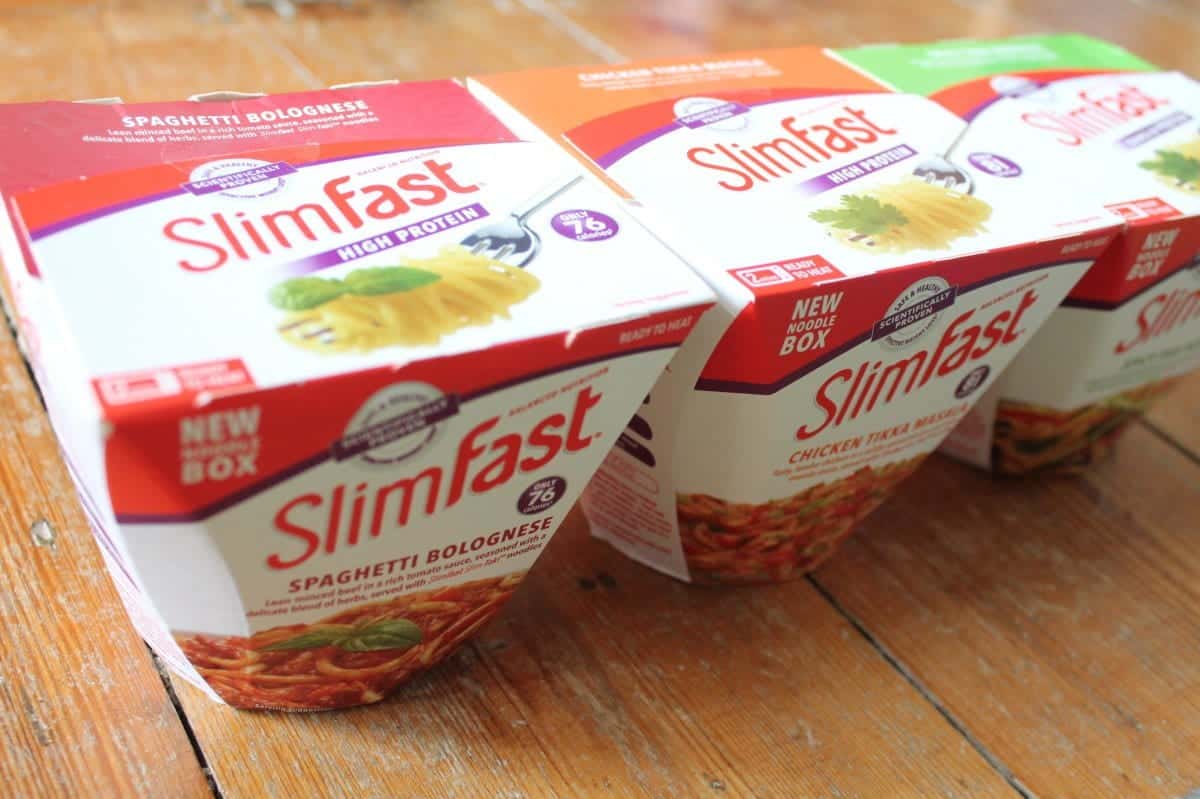 What are the SlimFast Noodle Boxes?
Each SlimFast Noodle Box is less than 100 kcal per box. They can be great to have as part of a balanced lunch or as a healthy snack. They'd be great at whatever time of day. When our Noodle Boxes arrived I was impressed by how substantial they felt. I was expecting there to be nothing to them as you can get much for around 80 kcal really! But the boxes were quite heavy, bigger than I expected and looked great.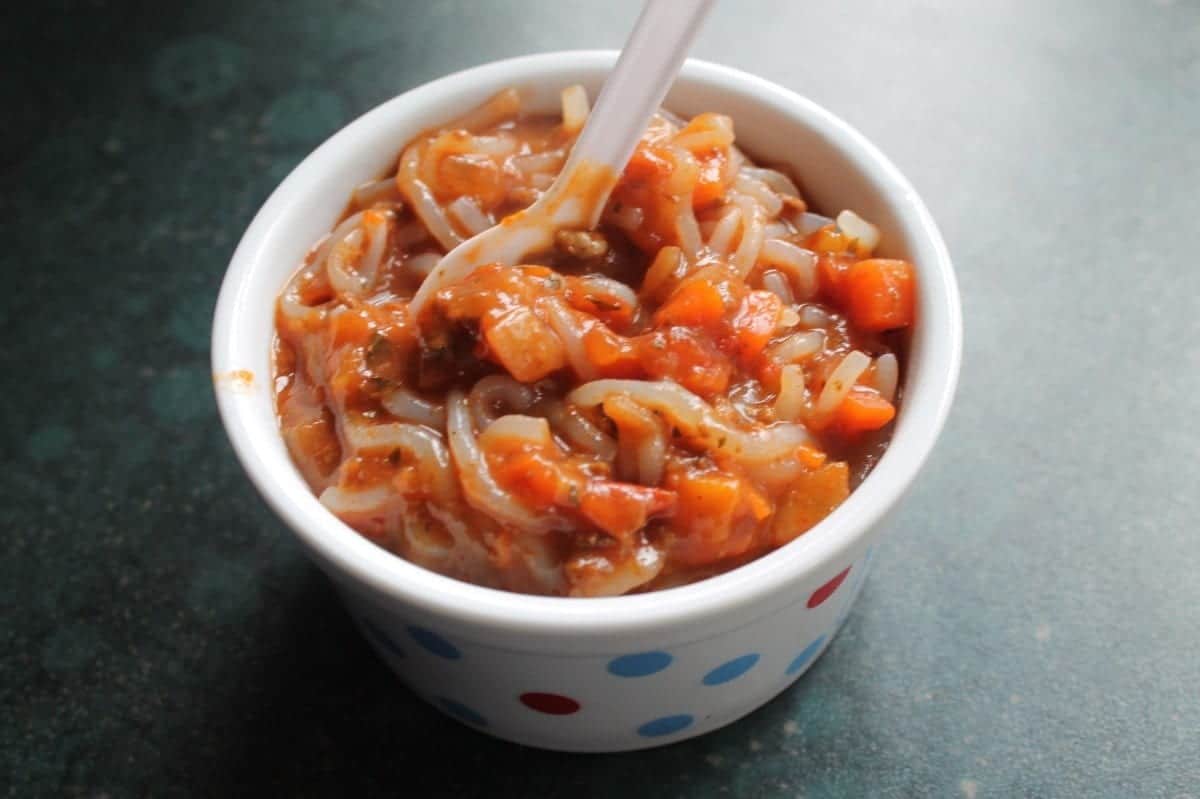 What flavours do the SlimFast Noodle Boxes come in?
We were sent all three flavours of the SlimFast Noodle Boxes – Chicken Tikka Masala, Spaghetti Bolognese and Spicy Thai. The range of flavours means that there is one to suit everyone. There's even a vegetarian option. They are a really good addition to the Slim Fast products range of snacks and meal replacement shakes, snack bars and other options for anyone focusing on diet and weight loss.
The noodles in the SlimFast Noodles Boxes aren't like traditional noodles. SlimTaki noodles are made from konjac, an Asian root vegetable that contains virtually no calories and zero fat and sugar. As I was expecting the noodles to taste like typical noodles I found that these really weren't for me. The consistency wasn't something I enjoyed but I know that they would appeal to many people especially given the low calorie factor. The overall flavours are fantastic and the rest of the Noodle Box contents is really substantial and filling. But for me the consistency of the noodles is definitely a deal breaker.
What were our overall thoughts?
The SlimFast Noodle Boxes would be great not just for people following the SlimFast plan but anyone who wants to eat healthier and consume less calories. If you find you like SlimTaki noodles these would be a great lunch or snack. Plus they only take 2 minutes to heat in the microwave. They even come with a fork so you can eat them straight from the pot. They're great to have on a busy day or at work.
SlimFast Noodle Boxes have an RRP of £3.29
The SlimFast Noodle boxes are no longer available. But you can look at the SlimFast website for alternative options. I have come across a pack or two when browsing online as well.