Over the summer I reviewed Slim Fast and spent two weeks following the plan, losing 6lb in two weeks. Since then I have followed a lot of the Slim Fast principles to keep the weight off and even lose a few more pounds too.
How is Slim Fast changing?
My main criticism of the Slim Fast products had been their sugar content and general sweetness. That and the fact that it's hard to have a balanced diet whilst on the plan as the products were all quite 'snack' based rather than meals. It was these things that made me get excited when I heard that they were relaunching their products with a great fresh new look and also making a 30% sugar reduction in the powders and ready-to-drink shakes.
What is the Slim Fast 7 Day Starter Kit?
On top of this Slim Fast were introducing a 7 Day Starter Kit to give dieters everything they need to help them through those first 7 days – the ones that I personally found most challenging. I was sent a 7 Day Starter Kit to review and I couldn't wait to learn more.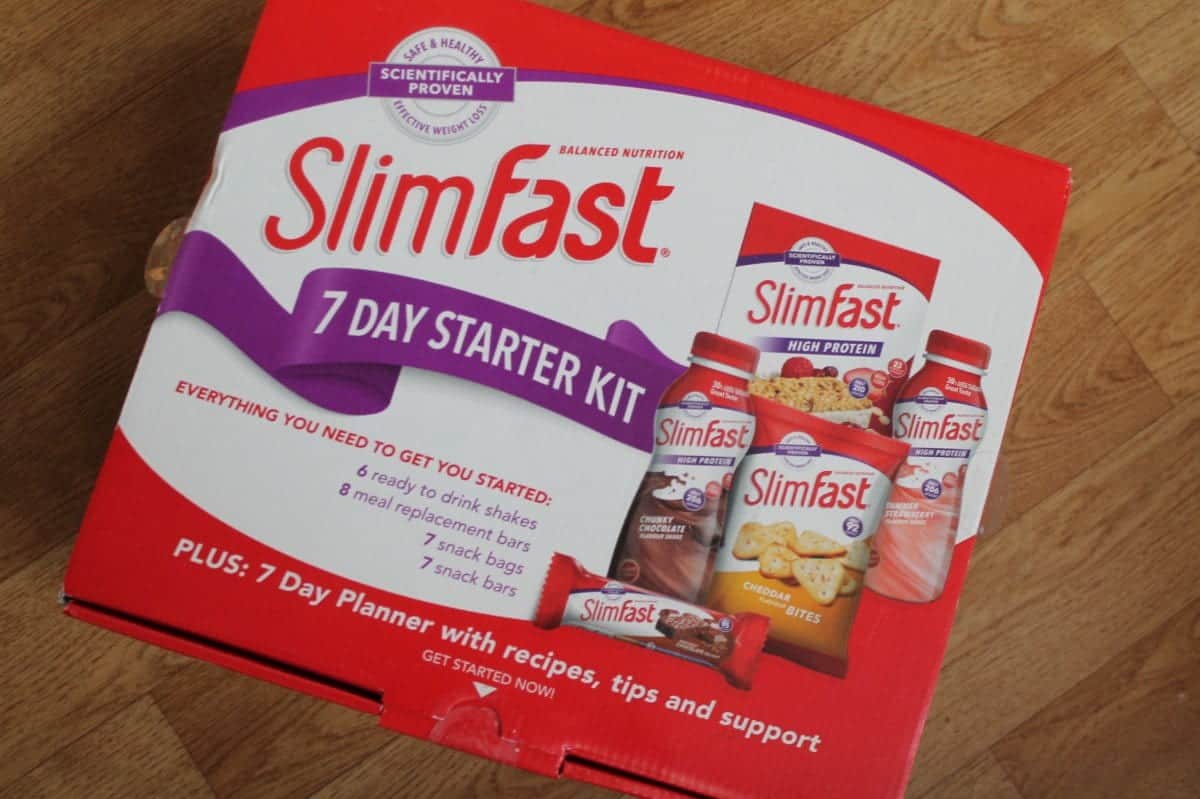 The 7 Day Starter Kit contains enough snacks, shakes and meal replacement bars for 7 days as well as a handy meal plan and information guide that you can follow to create your under 600kcal evening meals too. If I was starting on Slim Fast having never been on the plan previously I would love the 7 Day Starter Kit, it really makes the transition into a new diet plan smooth and easy.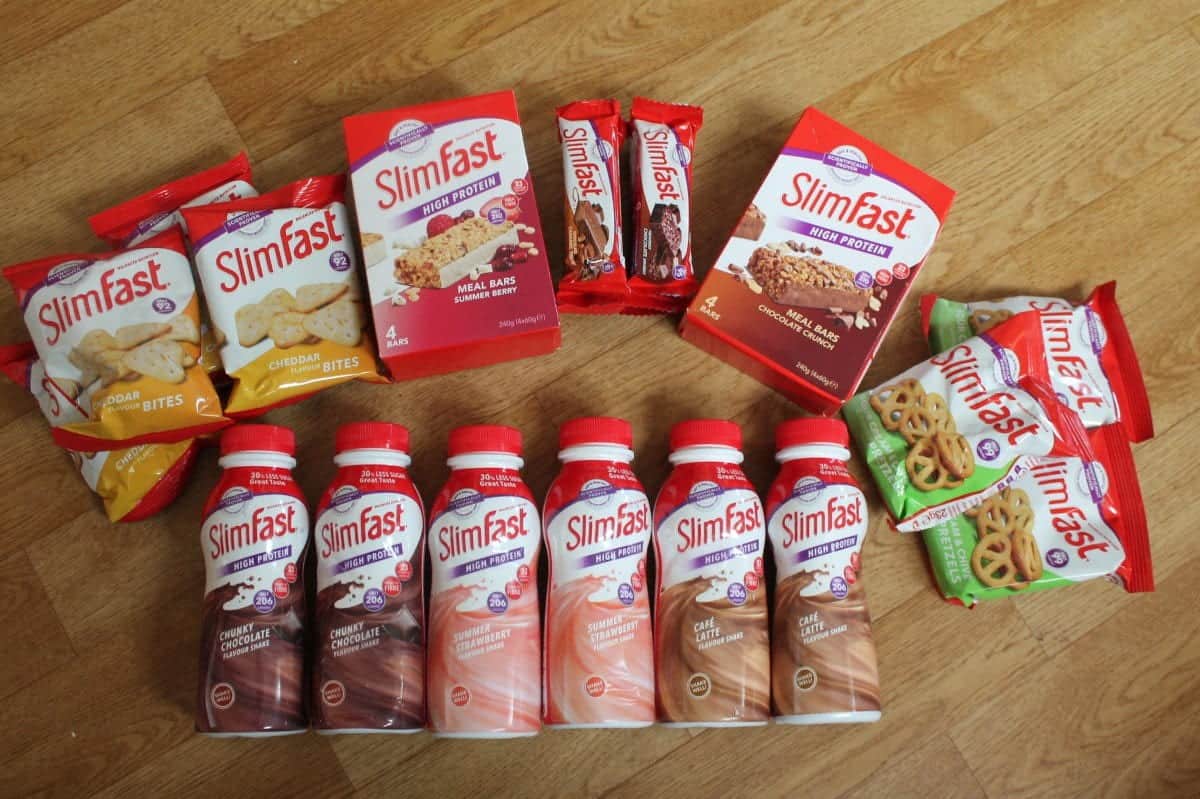 My only slight niggle with the 7 Day Starter Kit is that you can't tailor the products inside to your preferences. For example, the box includes two Cafe Latte Shakes and I am not keen on anything coffee flavoured – I would rather have had any other flavour instead. Aside from that I think the Slim Fast 7 Day Starter Kit is a great addition to the range and an easy way to start a diet plan that really works. It's also well priced too making the Slim Fast 3-2-1 plan affordable for everyone.
The Slim Fast 7 Day Starter Box has an RRP of £31.78
Disclosure: We were sent the above box for the purpose of this review however all opinions are my own.