*This is a collaborative guest post
As the cost of household bills becomes increasingly more worrisome, it's important to make sure you know how to spend your money safely to protect your finances and your family. The good news is that cutting costs can be much easier than you think, and most households can save hundreds every year just by following a few simple tips.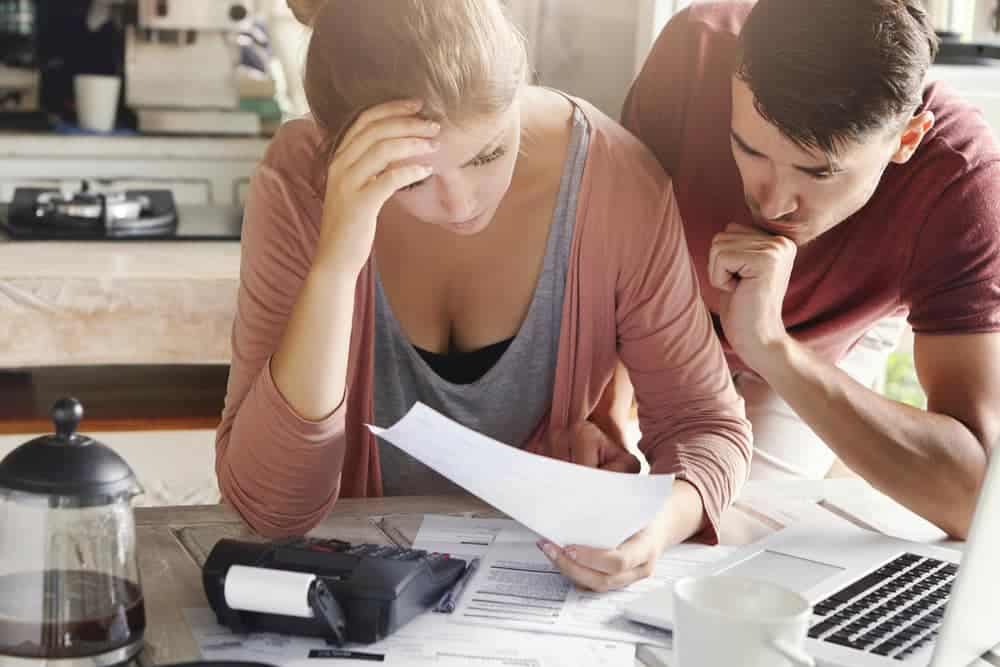 Remember, while it's often tempting to spend all your time searching for the cheapest available deal, the truth is that you need to match your needs to your budget. For instance, if you're looking to reduce your home phone and broadband bill, you might be able to get a cheaper deal on something with less broadband speed – but you won't be able to get the accessibility you need.
Instead, you might find that it's more beneficial to give up the costs of line rental entirely if you prefer to use your mobile or smartphone to make connections, and focus on keeping your broadband speeds as high as possible.
Reducing your Home Phone and Broadband Bill
The first step in minimising the costs of your household bills, is to cut down your home phone and broadband expenses. There are plenty of different suppliers out there, and you can sometimes cut your monthly expenses simply by calling your supplier directly and asking them for a better price. On the other hand, you could try using a price comparison website to find a cheaper deal online.
Remember to match your contract to your lifestyle. For instance, if you use more data and are charged extra whenever you go over, you might want to look for a deal with more data allowance. Remember to use online tools to check out your bills and recommend a new contract. Negotiate with your
suppliers whenever you can, and remember you're in charge.
Cutting Gas Water and Electricity Bills
On average, the monthly water bill can take a huge dent out of your paycheque. Though you can't switch your water provider, you could save money on your bills by switching to showers instead of baths, using a more efficient shower head, and getting a free water meter installed. When it comes to gas and electricity, remember that there are a lot of energy suppliers out there hoping to get your custom. Consider switching to direct debit payments to reduce your costs, and turn down your thermostat by just a single degree.
Diminish the Costs of Transport and Driving
A lot of people find that they need to regularly pay out for transportation costs in order to get things done. Whether it's the cost of driving to work every day, or the expenses of getting the bus to your office, you need to make sure that you budget enough in your monthly expenses to help get you around to the right places.
Remember that there are plenty of ways to reduce your costs for traveling, even if you can't reduce the amount you travel. For instance, you can compare online to find better or cheaper car insurance deals, or you can book your train and bus tickets in bulk in advance to help take advantage of early bird saving deals and other great offers. Consider looking into the transport you use online for more details on how you can save money.
Remember to Pay your Bills on Time
One of the most important things you can do to reduce the cost of your household expenses, is to ensure that you pay your bills on time. Late payment fees and other problems can easily wipe out all of your hard-earned savings, so it's important to make sure that you're budgeting carefully and keeping track of your payments so you can plan ahead.
Think about using direct debits so you ensure that each of your monthly bills are managed every year without having to worry about setting up a payment from scratch. Alternatively, you could long into short term financing options like these to tide you over until payday.
If you feel that you can't pay a bill on time for any reason, remember that it's often more beneficial to talk to the people that you owe money to, than to attempt to hide from the problem.
Remember to Budget
Finally, remember that it's crucial to set up a budget so you know exactly how you're spending your money each month. Sometimes, families and individuals can find that they end up shelling out a lot of cash without even realising it each month, because they're not taking the time to examine their monthly expenses and figure out where their money is going.
Take the time to look at your accounts and see how much you're spending each month, then try to remove any expenses that aren't absolutely essential so that you can focus on paying household bills first, and paying for luxuries second.