Disclosure: We were sent the featured products for the purpose of this post however all opinions are my own.
LP and Little Man love to read magazines. They both love to read and whenever we get a magazine through the post or pick one up as a treat from the shops they are beyond excited – magazines seem to be the best gift for children.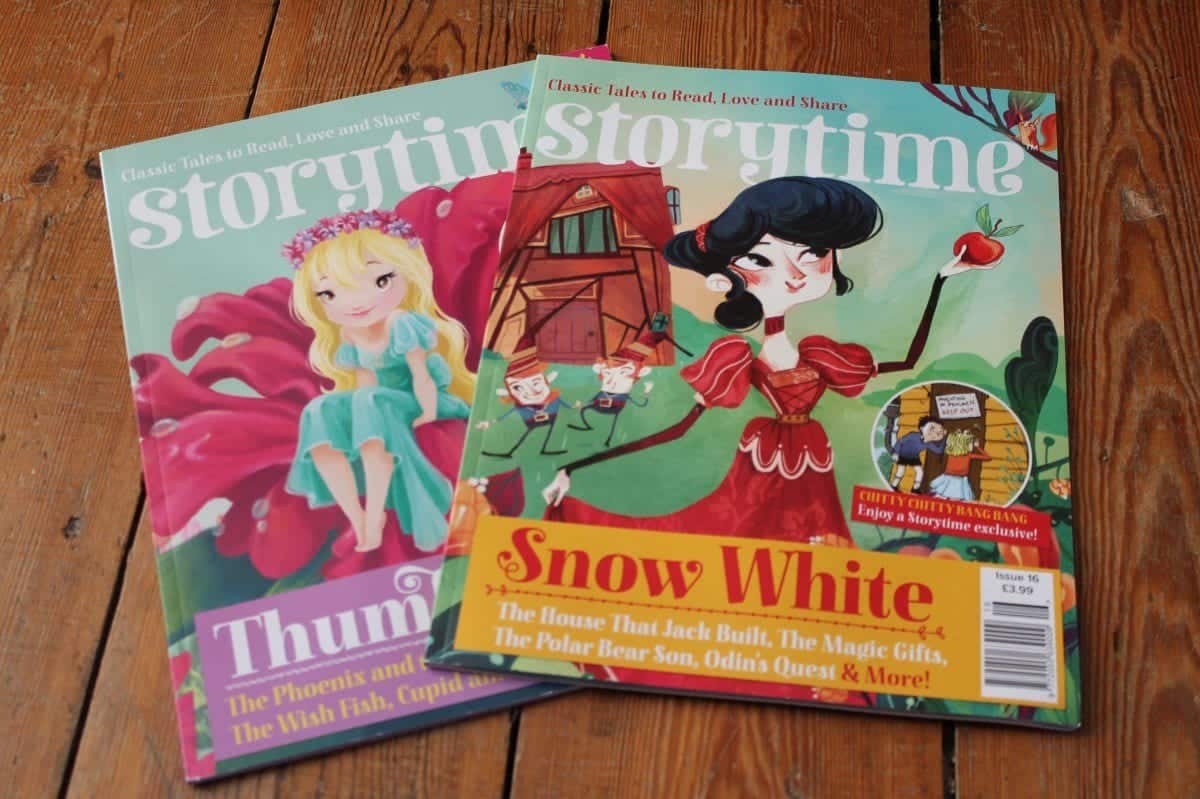 What were our first impressions of Storytime Magazine?
We were sent Storytime Magazine to review and the first two issues that landed on our doormat were so different to any other magazine we have read before. Made of thick glossy paper and clearly made to last, the pages are packed full of beautiful illustrations and wonderful stories that will keep any child entertained.
What is Storytime Magazine?
Unlike other magazines, Storytime doesn't have any adverts in it. The whole magazine is dedicated to giving children the best experience from a magazine possible. As well as stories of varying lengths they also have lots of activities dotted through the pages – things to count or spot, things to act out and games to play.
LP and Little Man have loved the stories in Storytime Magazine – familiar favourites like Chitty Chitty Bang Bang and Snow White plus plenty of new stories for them to get drawn into. Each of the stories includes beautiful illustrations and LP especially loves to point out things from the story or just spend time describing the things she can see in the drawings.
Storytime Magazine is great value for the £3.99 cover price and you can save on this by taking out a subscription too. I'm sure any child would love a Storytime Magazine subscription as a gift for any occasion.