Disclosure: We were sent the featured products for the purpose of this post however all opinions are my own.
This post contains affiliate links and I may receive commission if you visit a link and buy something. Purchasing via an affiliate link doesn't cost you any extra, and I only recommend products and services I trust.
Anyone who reads this blog regularly will know that our family are big Star Wars fans. Well, aside from me! So, the children were pretty excited when Hasbro sent us the Star Wars Force Link 2.0 Kessel Run Millennium Falcon to review.
The Kessel Run Millennium Falcon was surprisingly easy to unpack and set up, just needing a few panels put on the top of it. Little Man was super excited that he could play with the Millennium Falcon almost straight away.
Little Man loved that he could launch the Millennium Falcon into hyperspace, holding it and flying it around the room with different sound effects depending on how he moved the ship. It also has hyperdrive light effects and vibrations inspired by the vehicle's legendary jump through the famously dangerous Kessel Run!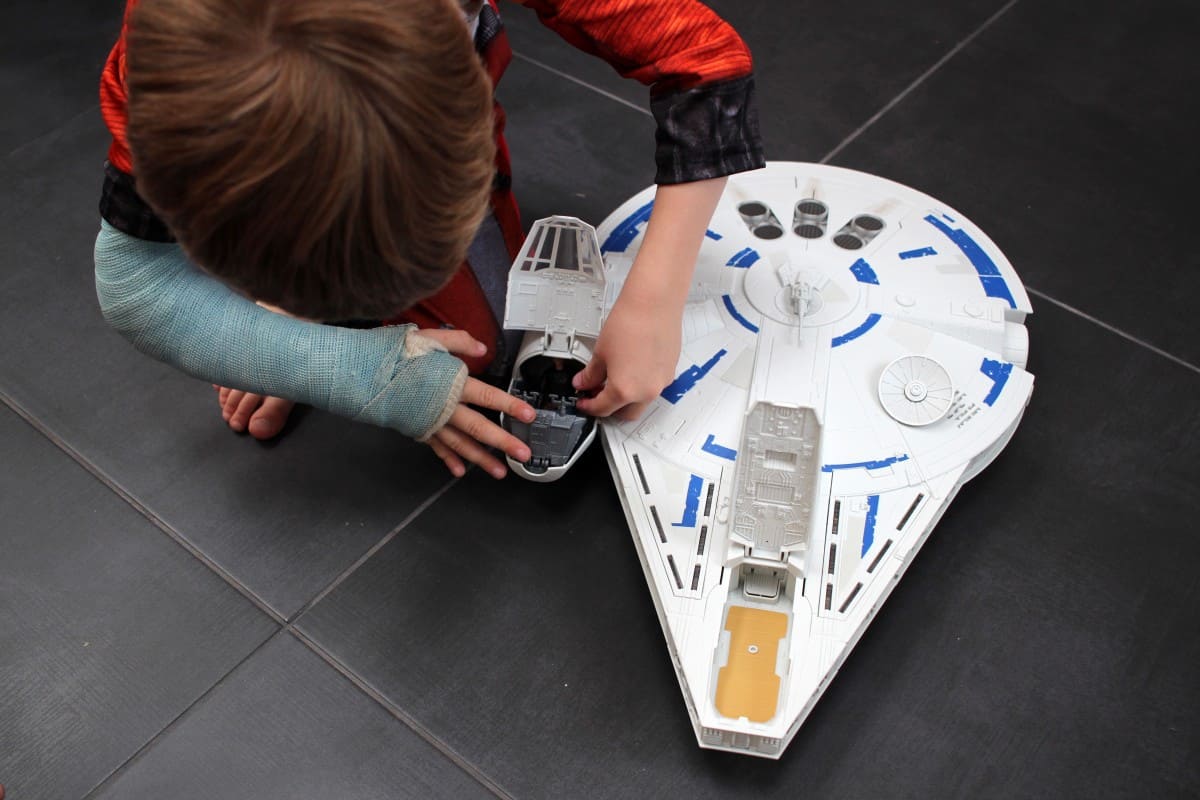 There are buttons on either side of the Millennium Falcon that let you control the noises and set the ship into hyperdrive which, when activated, Little Man can blast off the panels of the vehicle to imagine Han Solo jumping the Kessel Run space route.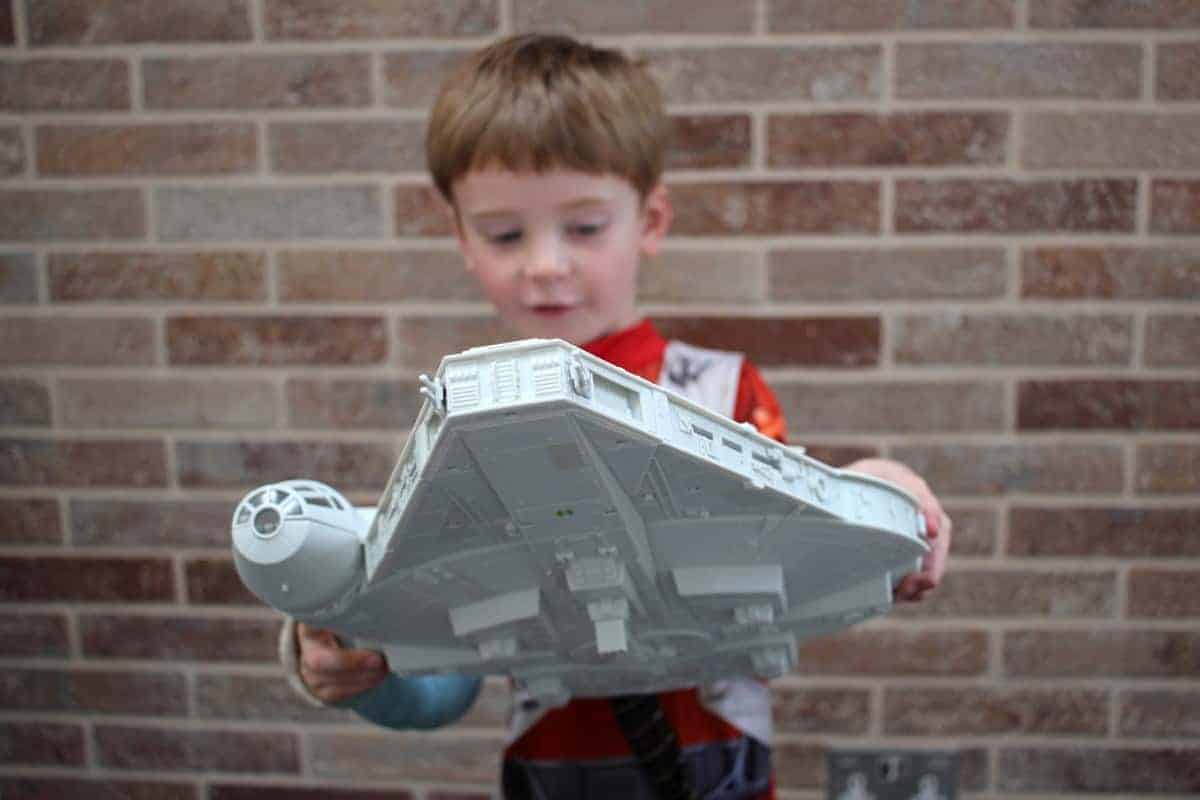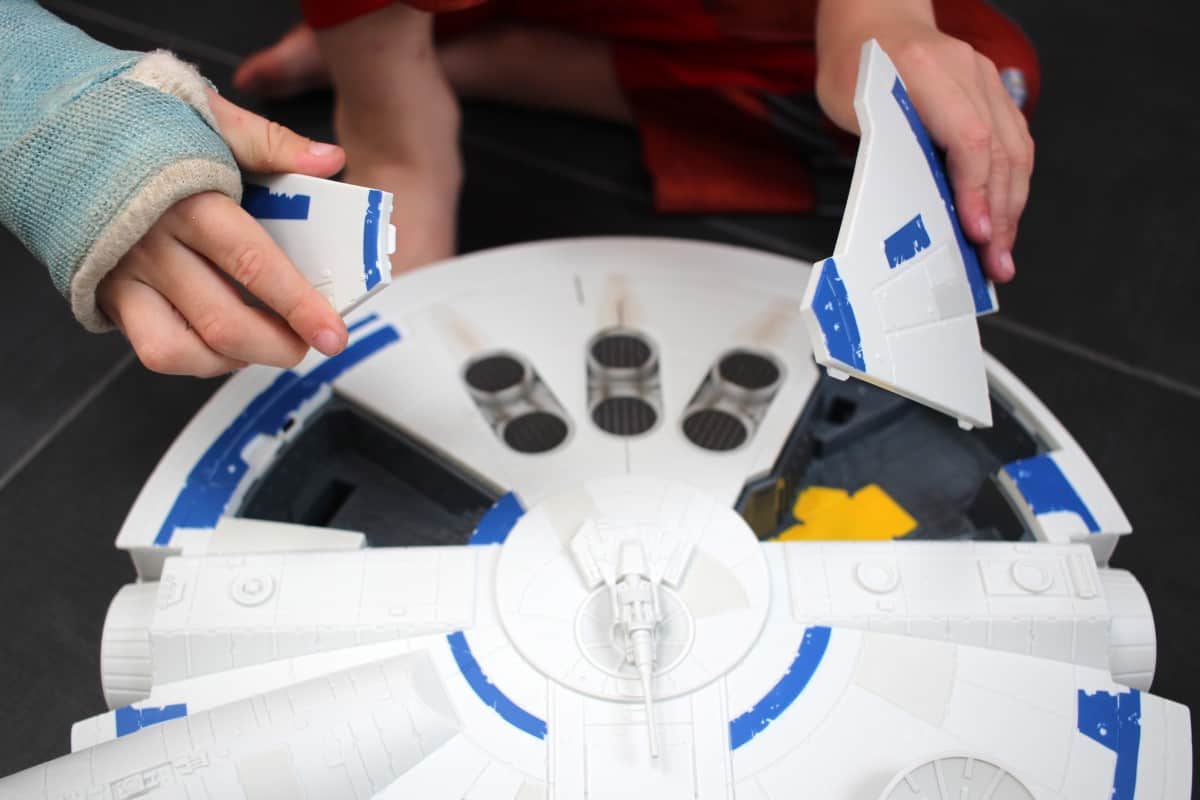 The set comes with a Han Solo Figure which lets the children act out different Star Wars adventures. He can ride in the Millennium Falcon – where there's also lots of different storage compartments – or he can ride in the escape pod which can eject from the Millennium Falcon and go on it's own adventures.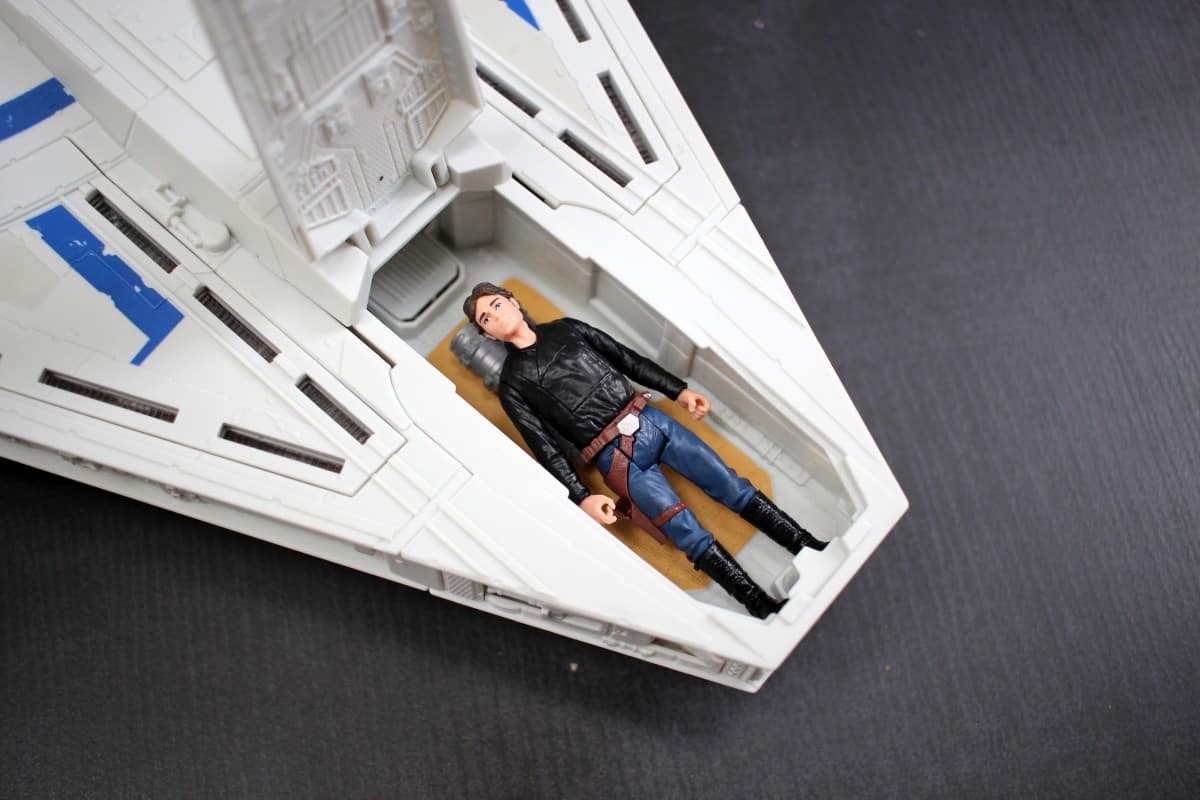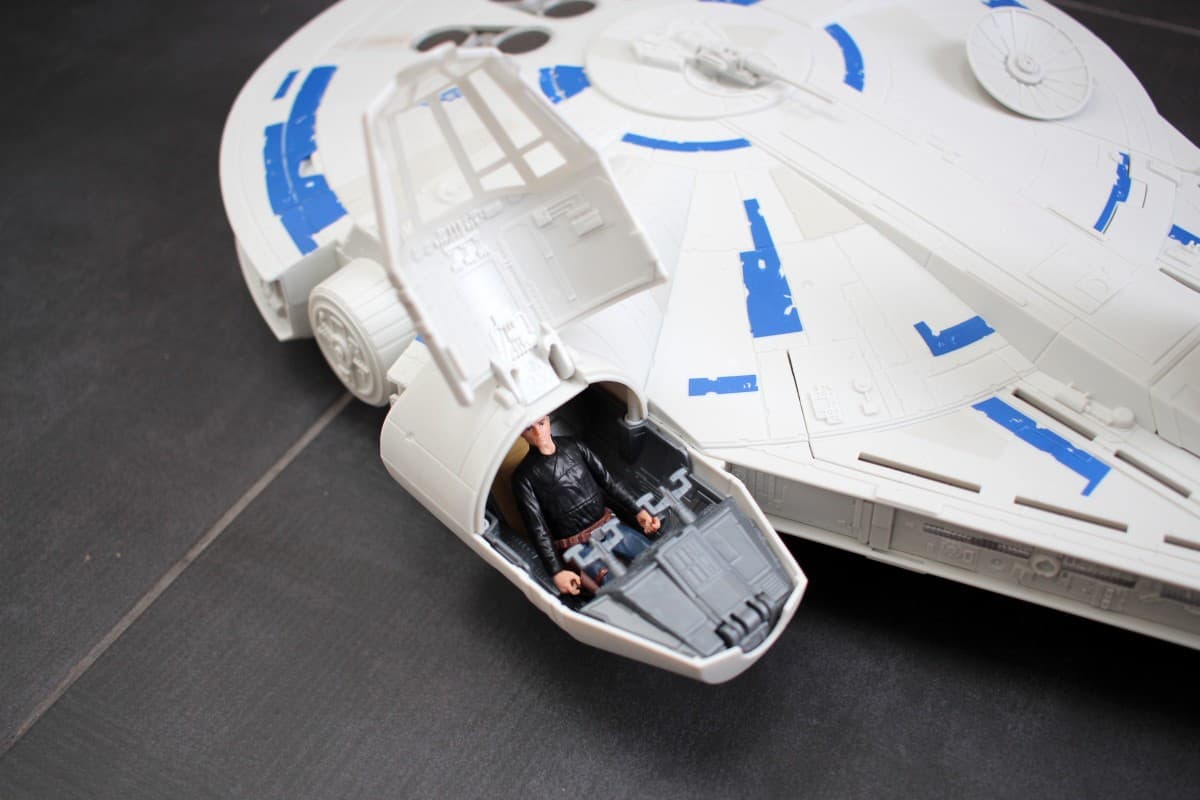 The set can be expanded with a whole range of other figures and vehicles. There's also Force Link 2.0 wearable technology which can activate extra character sounds and phrases – this would be great to buy alongside the Millennium Falcon to really have as much game play as possible with it and to use all of it's functions.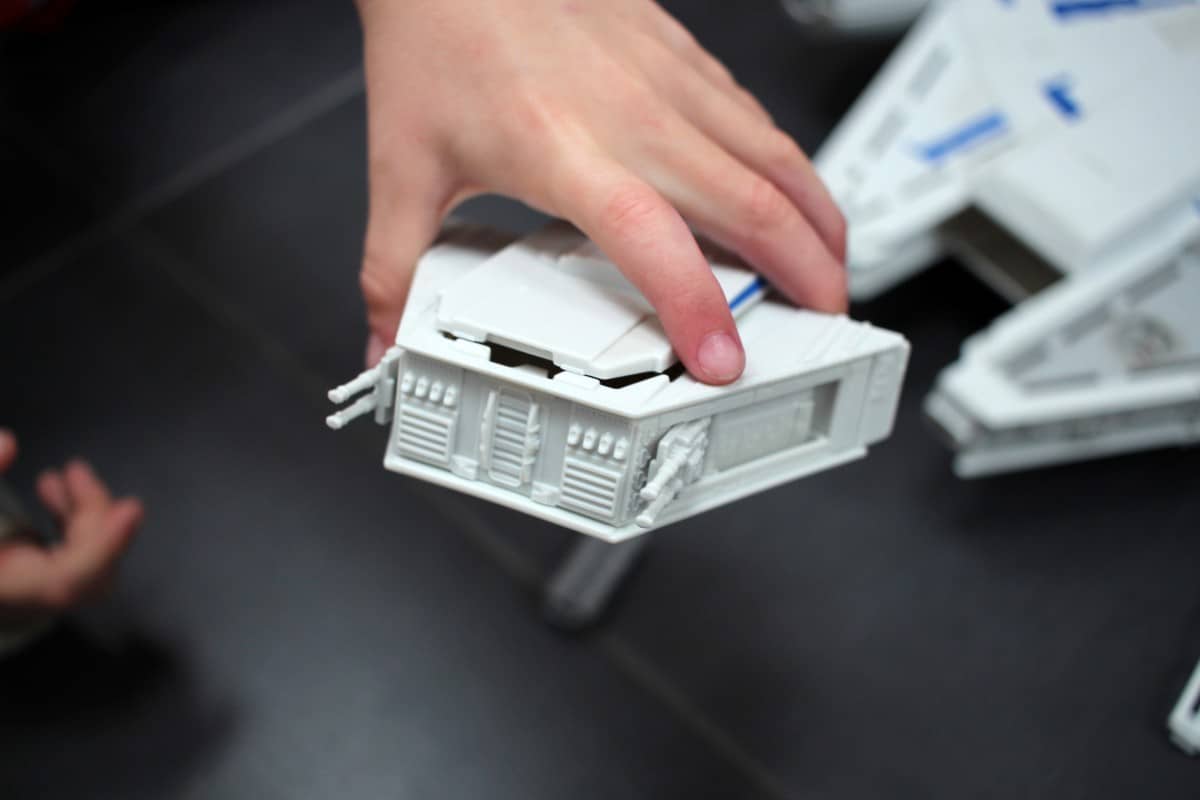 But, Little Man loves his new Millennium Falcon. It's really realistic, quite sturdy and hard wearing and makes just the right amount of noise to make him happy – but not too much noise that it's annoying for everyone else in the house.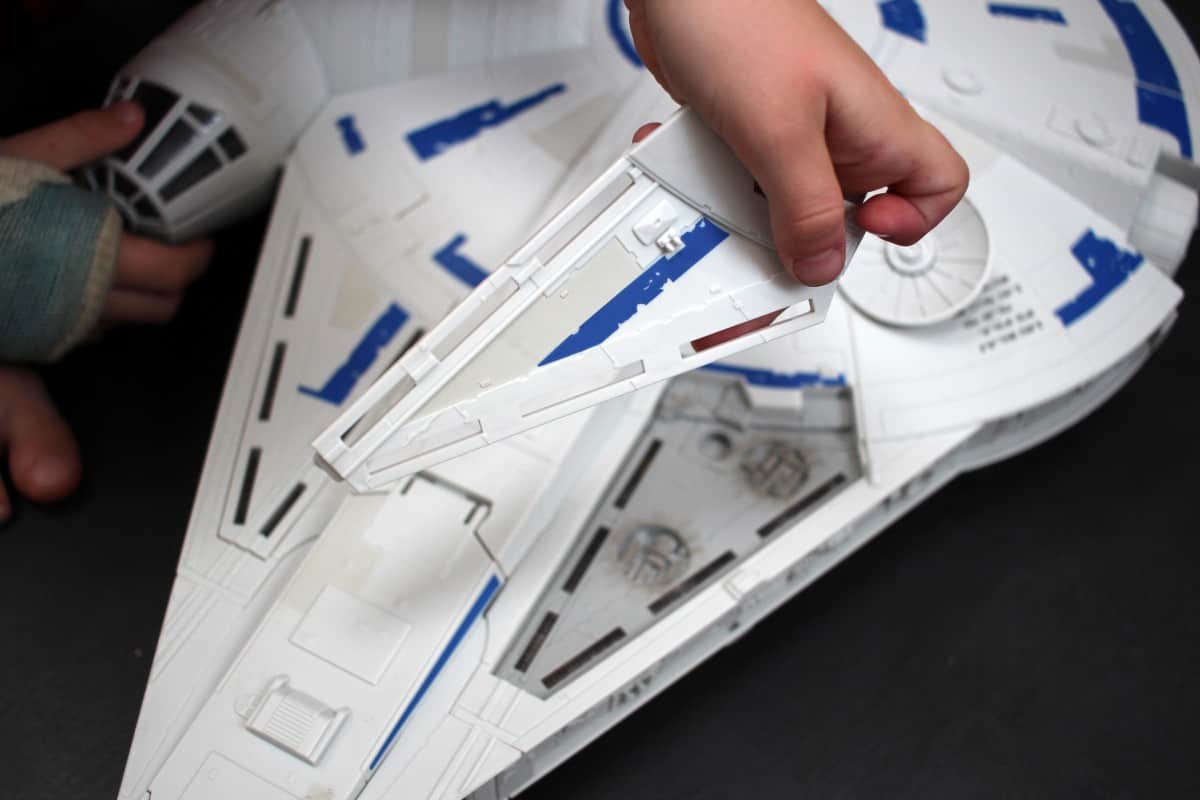 The Star Wars Force Link 2.0 Kessel Run Millennium Falcon is a great introduction to Hasbro's range of Force Link 2.0 toys and it would be a great start to a Force Link 2.0 collection – or a great addition for anyone who already has the Force Link 2.0 wearable tech. It's the perfect toy for any young Star Wars fan and it's the kind of toy that I know will be treasured by Little Man for years to come.
The Star Wars Force Link 2.0 Kessel Run Millennium Falcon has an RRP of £99.99