Disclosure: We were sent the featured products for the purpose of this post however all opinions are my own.
Dave is a huge fan of Scruffs since reviewing their Thermo Parka a few months ago – and has literally worn it every day since. Now that we're getting ready for spring Scruffs sent Dave their Expedition Thermo Gilet to review and he can't wait for the weather to get a little warmer to wear it regularly.
A gilet is a wardrobe staple from spring until it gets colder later in the year and the Scruffs Expedition Thermo Gilet would work well in anyone's wardrobe. Available in black or blue, the Thermo Gilet is lightweight and used 3M Thinsulate technology to keep you as warm as possible by using as little material as possible.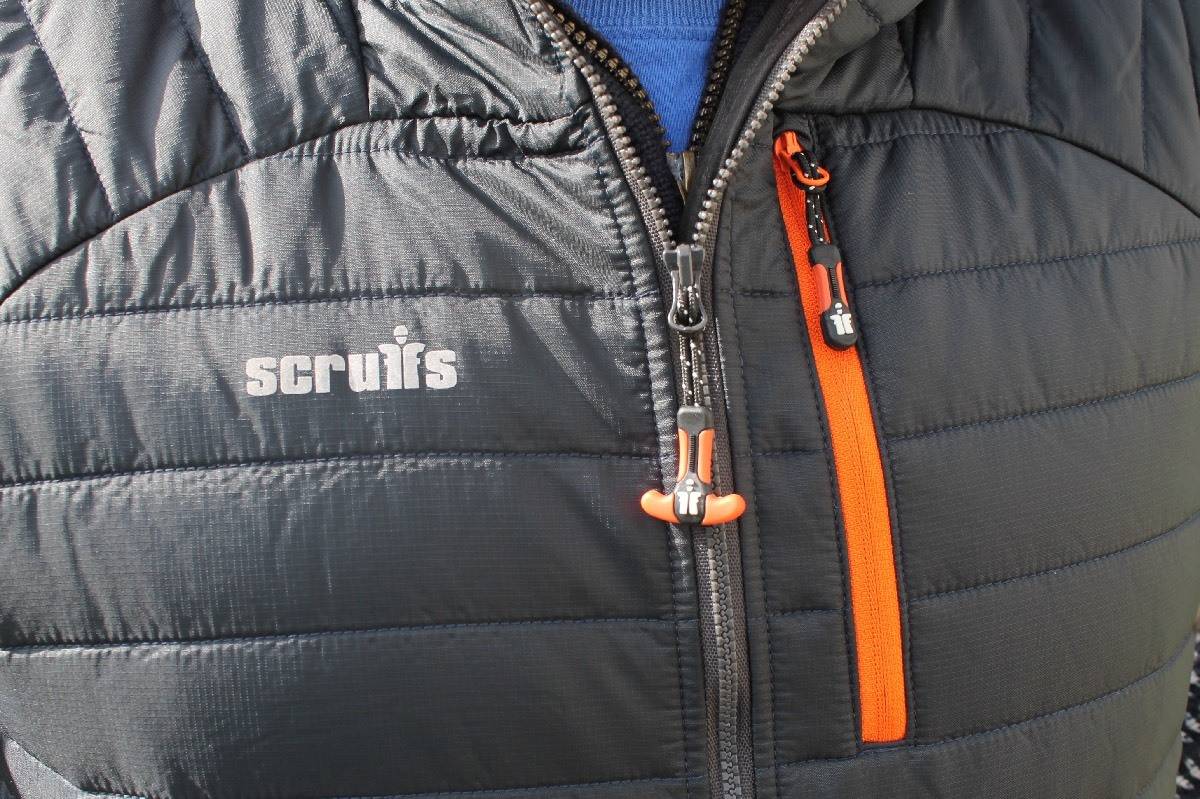 The thin style of the gilet means that movement isn't restricted and you don't feel like you're wearing lots of layers. The gilet slides on easily over your top and keeps your body incredibly warm. Dave has loved wearing the gilet and the transition from a bulky coat to his usual clothes with the gilet over the top has been a revolution for him – he doesn't even feel like he's wearing outerwear!
Dave loves that the Scruffs Thermo Gilet has lots of pockets to store everything he needs. All the pockets are well positioned and a good size. It also has a hood which, although fits well to keep out all the rain or wind, it isn't very big and bulky which makes the hood sit well against the back of the gilet.
Overall Dave loves this new addition to his wardrobe and I know he'll be wearing it as much as possible in the warmer weather.
The Scruffs Thermo Gilet has an RRP of £39.95 and is available in black or blue.