Disclosure: We were sent the featured products for the purpose of this post however all opinions are my own.
Little Man has always loved jigsaw puzzles and is getting better and better at them. Although he's only four he regularly does 60 piece puzzles with ease. So when Ravensburger asked us to review the XXL My Little Pony 100 Piece Puzzle I thought it would be a nice challenge for him – especially as he has inherited his sister's love of My Little Pony.
The Ravensburger XXL My Little Pony 100 Piece Puzzle comes in a really sturdy box with all the pieces initially sealed in a plastic bag. The pieces are all a really good size – not too fiddly for little fingers – and the My Little Pony picture is, as you'd expect, full of bright colours which make the puzzle easier to complete.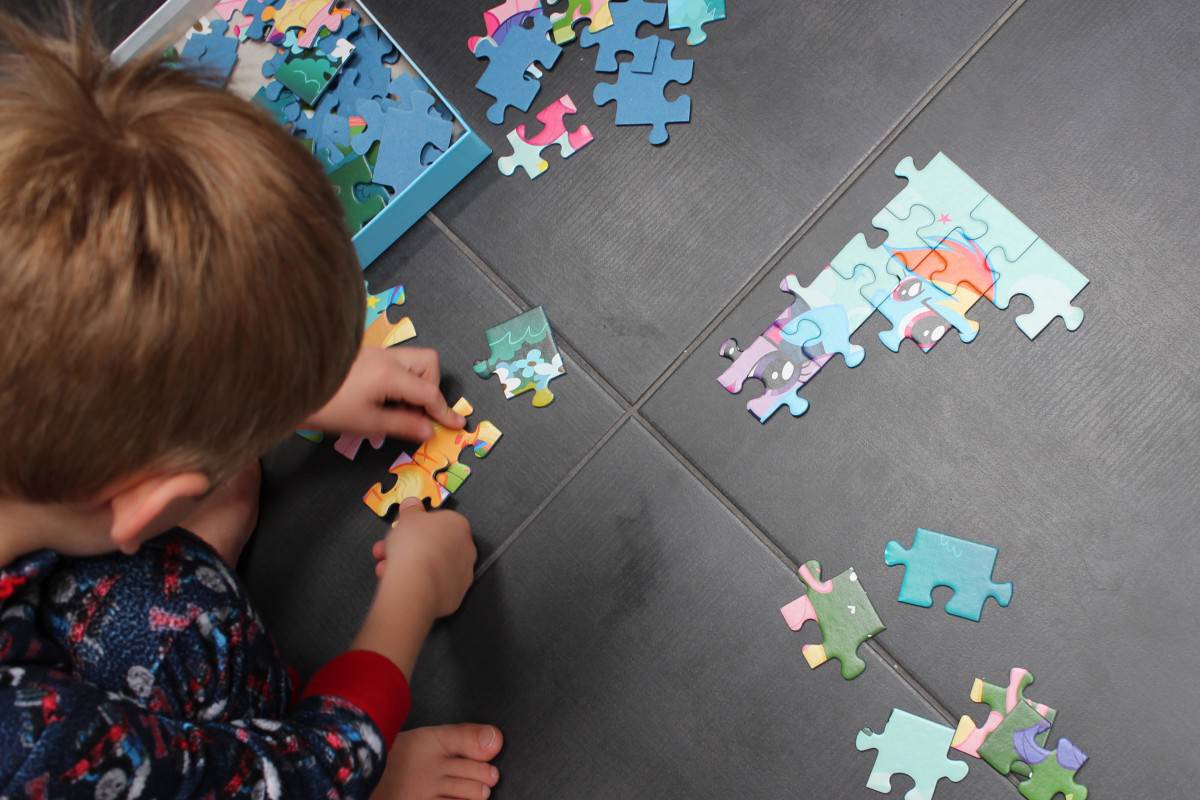 Little Man has learnt to separate the edges and corners from the middle pieces and this helped him start the puzzle – he soon spotted his favourite My Little Pony faces amongst the pieces and before long he was flying through the puzzle.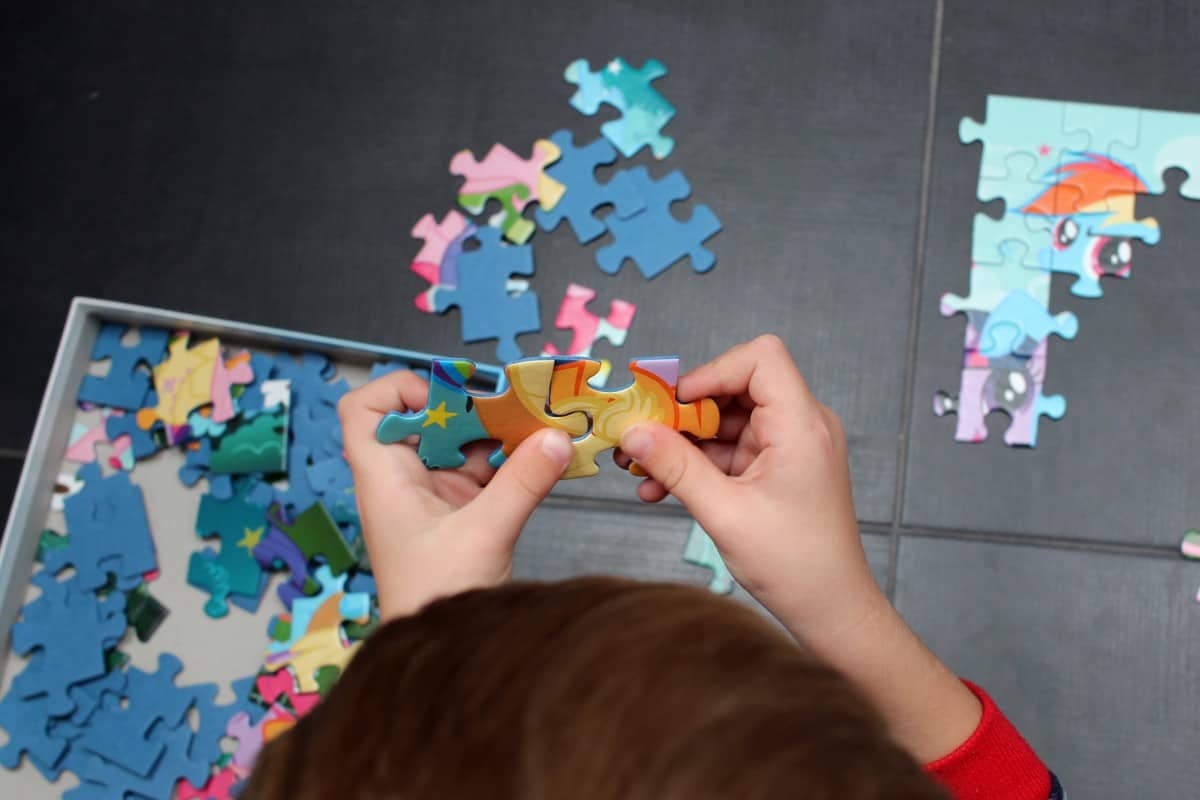 Although the XXL My Little Pony 100 Piece Puzzle is aimed at children aged six and over it would be perfect for any child who loves My Little Pony and really enjoys puzzles. For Little Man this was a natural step up from the puzzles he is used to and took him a little longer, giving him a more challenging experience but one he really enjoyed. He was able to complete the puzzle himself within about half an hour and and I know he'll be making it time and time again.
The Ravensburger XXL My Little Pony 100 Piece Puzzle would make a fantastic gift – and a lovely stocking filler with Christmas coming up.
The Ravensburger XXL My Little Pony 100 Piece Puzzle has a RRP of £7.99