Disclosure: We were sent the featured products for the purpose of this post however all opinions are my own.
This post contains affiliate links and I may receive commission if you visit a link and buy something. Purchasing via an affiliate link doesn't cost you any extra, and I only recommend products and services I trust.
It's no secret that Little Man loves Paw Patrol – and he has a slowly growing collection of Paw Patrol toys that he absolutely adores. His latest addition to his toy collection is the Paw Patrol Ultimate Fire Truck Playset which he has seen in magazines and on the TV for months.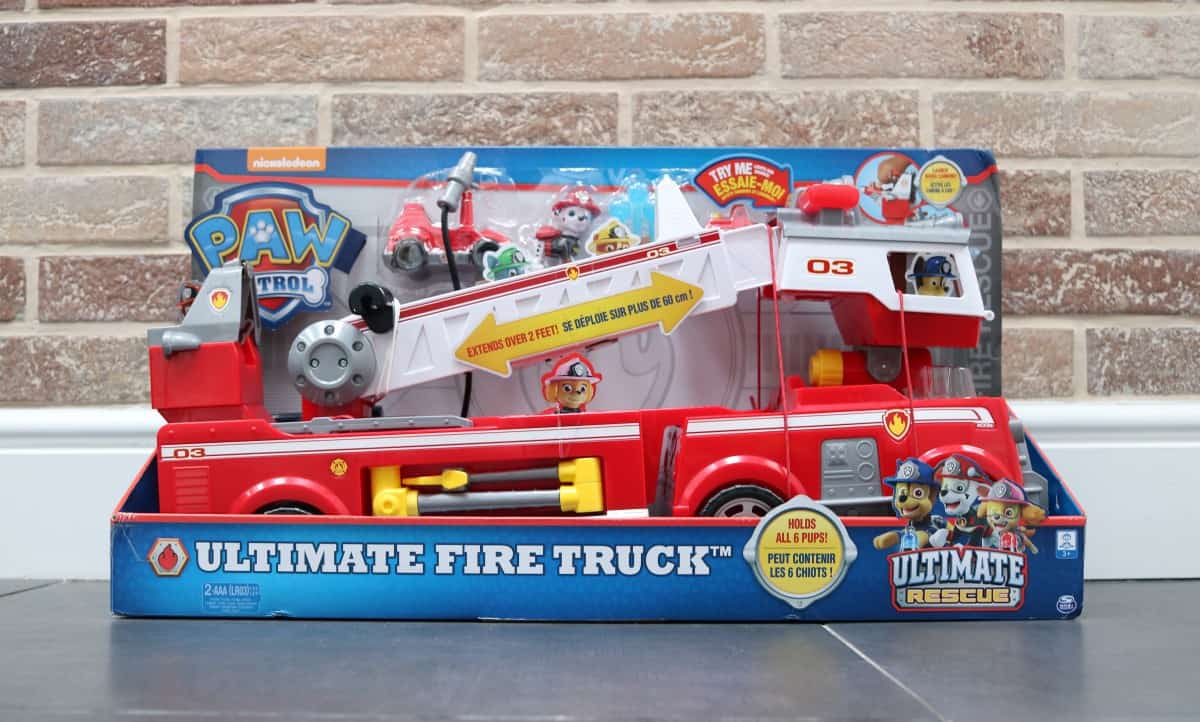 The Paw Patrol Ultimate Fire Truck Playset comes complete with Marshall and a fire car and plastic water to shoot from the hoses. When it arrived it needed a few bits putting together and some stickers putting on and then it was ready to go.
Little Man loved that the Fire Truck had an extendable ladder – which reaches up to two feet tall, letting him and Marshall put out imaginary fires all around the house. The ladder has a cab on the end with a top that opens, letting Marshall be lifted into the air to survey the local area.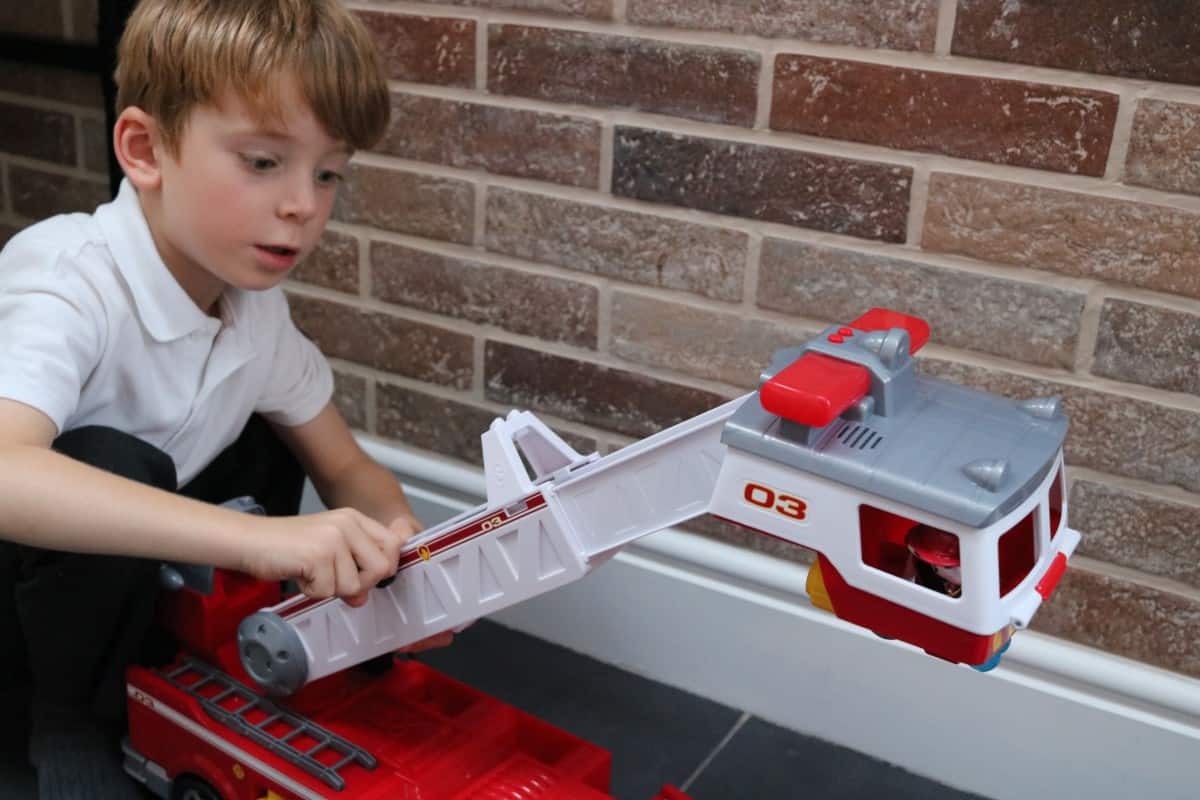 The Fire Truck also has flashing lights and sounds and you can use the water cannon launchers to send water cannons flying into the fire. All six pups can fit aboard this fire truck and they can work as a team, using the extendable working claw arm to pick animals up and lift them to safety.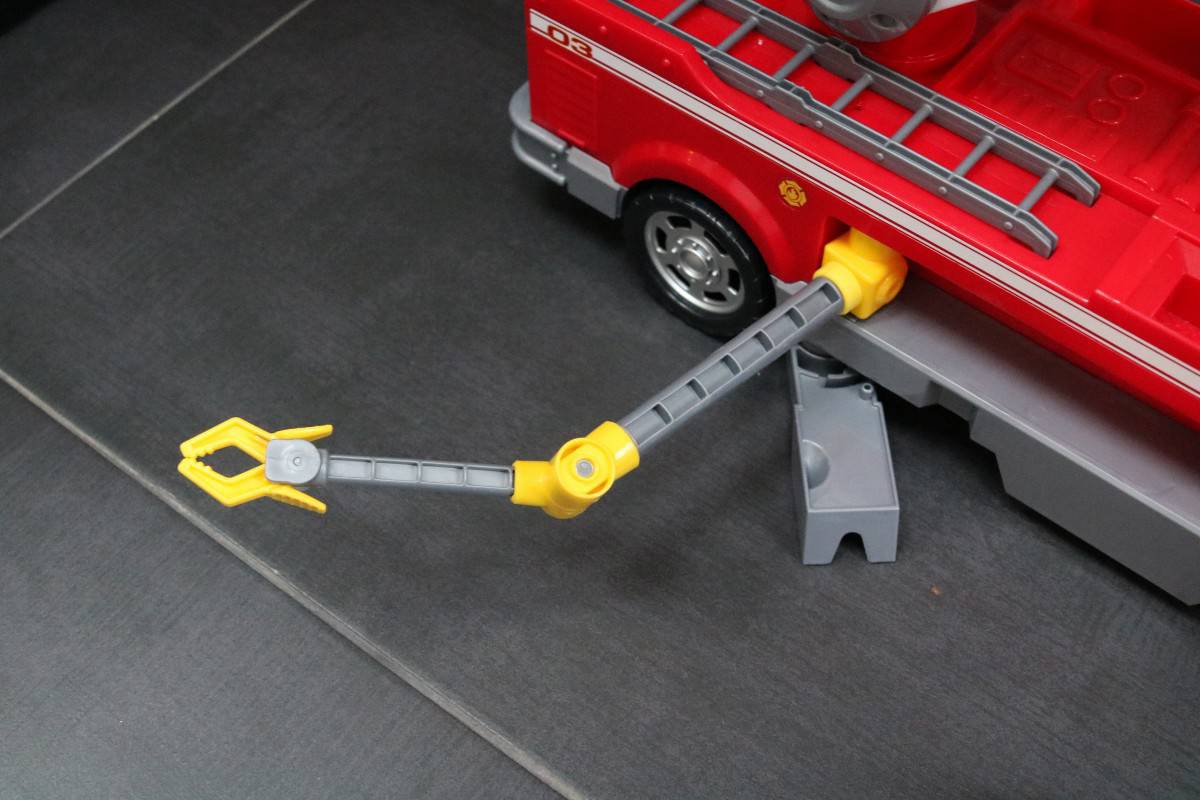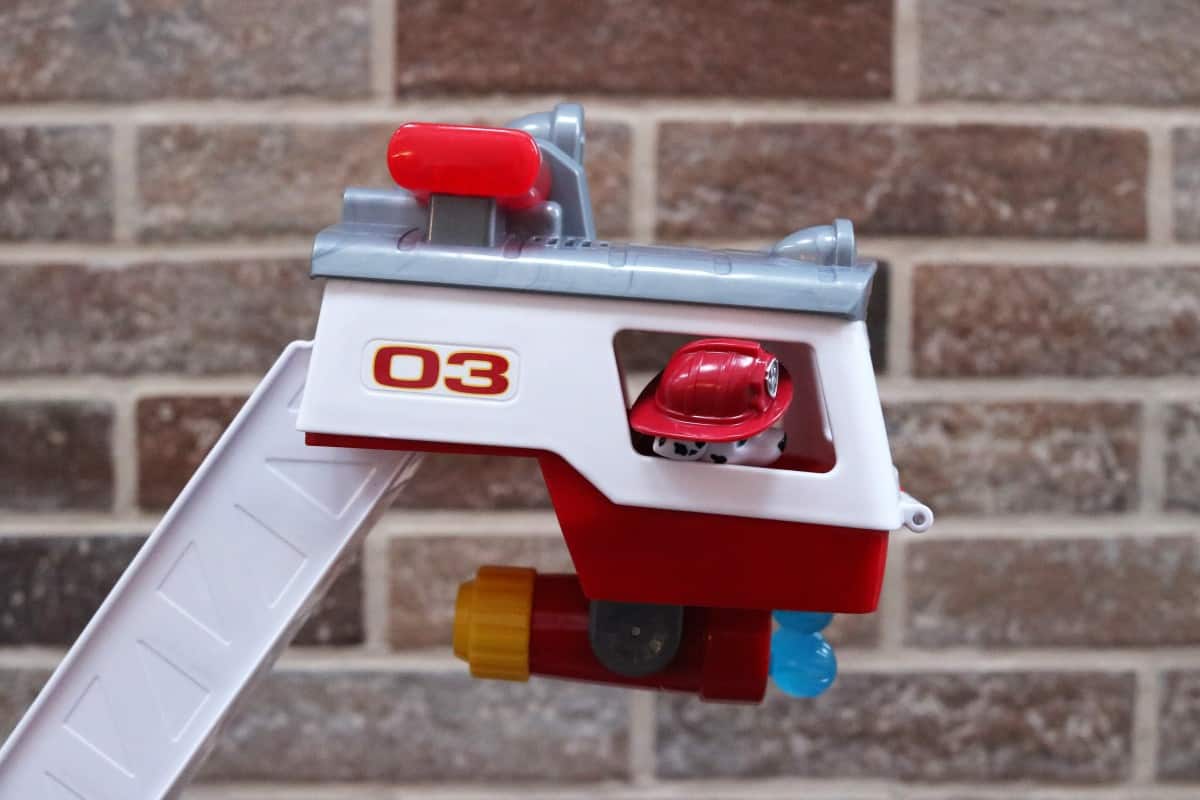 Little Man absolutely loves the Fire Truck and he loves that he can use it with all his other Paw Patrol characters and vehicles – yet using the Fire Truck to transport them all around the house. The Paw Patrol Ultimate Fire Truck Playset would make a fantastic gift for any Paw Patrol fan – for someone that already has Paw Patrol toys or as a very first, pretty special Paw Patrol investment. I can see this being a huge toy this Christmas – and I know it's something Little Man would have loved to find under the Christmas tree.
The Paw Patrol Ultimate Fire Truck Playset has an RRP of £69.99