Disclosure: We were sent the featured products for the purpose of this post however all opinions are my own.
This post contains affiliate links and I may receive commission if you visit a link and buy something. Purchasing via an affiliate link doesn't cost you any extra, and I only recommend products and services I trust.
Little Man loves Paw Patrol and has been a fan of the show and the toys pretty much since it first hit TV screens. We were sent the Paw Patrol My Size Lookout Tower to review – and if we hadn't been I am sure it would have been top of his Christmas list!
The Paw Patrol My Size Lookout Tower comes in quite a large box but it does need assembling. It comes as quite a few individual pieces but had clear instructions of how to put it together. If you are buying this for Christmas it would definitely be worth putting it together in advance of the big day. But, one huge plus point for us is that it comes with batteries!
The Lookout Tower looks just like it does in the show and Little Man was so excited as soon as he saw it. It comes with one vehicle and two pups as well as backpack accessories for them. The Lookout Tower would be the perfect centrepiece of any Paw Patrol collection and leaves the option of other Paw Patrol purchases at a later date – with many more characters and vehicles to collect.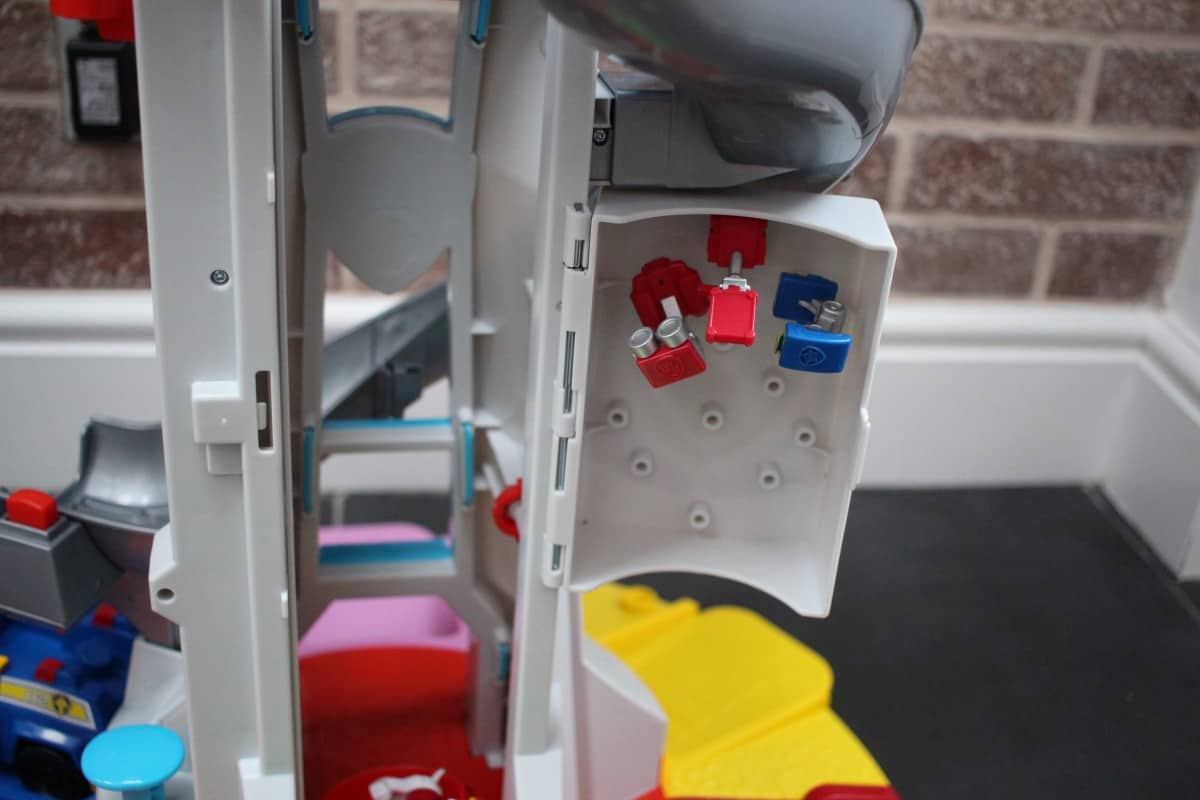 When playing with the Lookout Tower you turn the periscope to choose a mission. The mission appears on the screen and you hear details of the mission too. You can then put a pup in the lift, send them up to the top of the tower – collecting a backpack on the way. They hear details of the mission before sliding down into their waiting vehicle and dashing off to complete their mission.
The backpack accessories are all stored in a cupboard that opens as the lift moves past. The lift is operated by a simple lever and there's a button to help the pups jump off the end of the slide into the vehicle – and another button to help get the truck on it's way.
There are so many interactive parts of the Lookout Tower and I was impressed with how children can actually act out different missions with prompts from the Lookout Tower as well as creating their own missions. There's a lot more to the toy that I expected and Little Man absolutely loves it.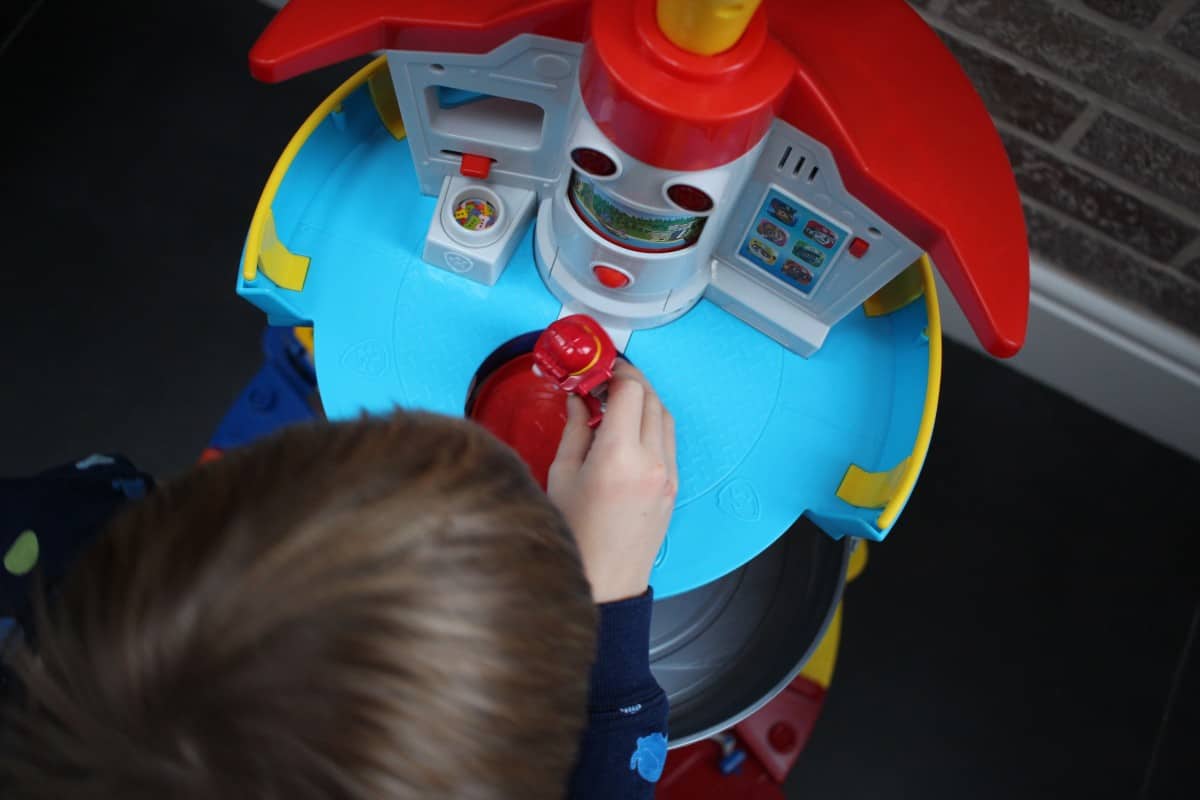 From a parent's perspective, this is a big toy. It takes up quite a lot of room but would be the highlight of any child's play time. It has an off switch and can be played with without the sounds and noises but, having played with this quite a lot we haven't found the sounds to be annoying at all – it's just like watching the show on TV.
With a price tag of £110 this is not a cheap toy but it's a toy that can grow with a child, expanding their collection of Paw Patrol toys over time and as it's such an important part of any Paw Patrol storyline it's a toy that will never grow old. I would have loved for it to have come with Marshall's Fire Truck – as having Marshall but no vehicle for him is a little sad but other than that, now that we've played with the Lookout Tower I do think it would be a good investment for a little Paw Patrol fan.
The Paw Patrol My Size Lookout Tower has an RRP of £109.99 and I have also reviewed the Paw Patrol Ultimate Fire Truck Playset and the Paw Patrol Mission PAW Mission Cruiser and Mission PAW Mini Vehicles. See more Paw Patrol Toys here.