Disclosure: We were sent the featured products for the purpose of this post however all opinions are my own.
This post contains affiliate links and I may receive commission if you visit a link and buy something. Purchasing via an affiliate link doesn't cost you any extra, and I only recommend products and services I trust.
LP and Little Man love games from Orchard Toys and so when the new Cheeky Monkeys game arrived they couldn't wait to play. It's aimed at age four to eight and like all Orchard Toys games it's educational as well as fun.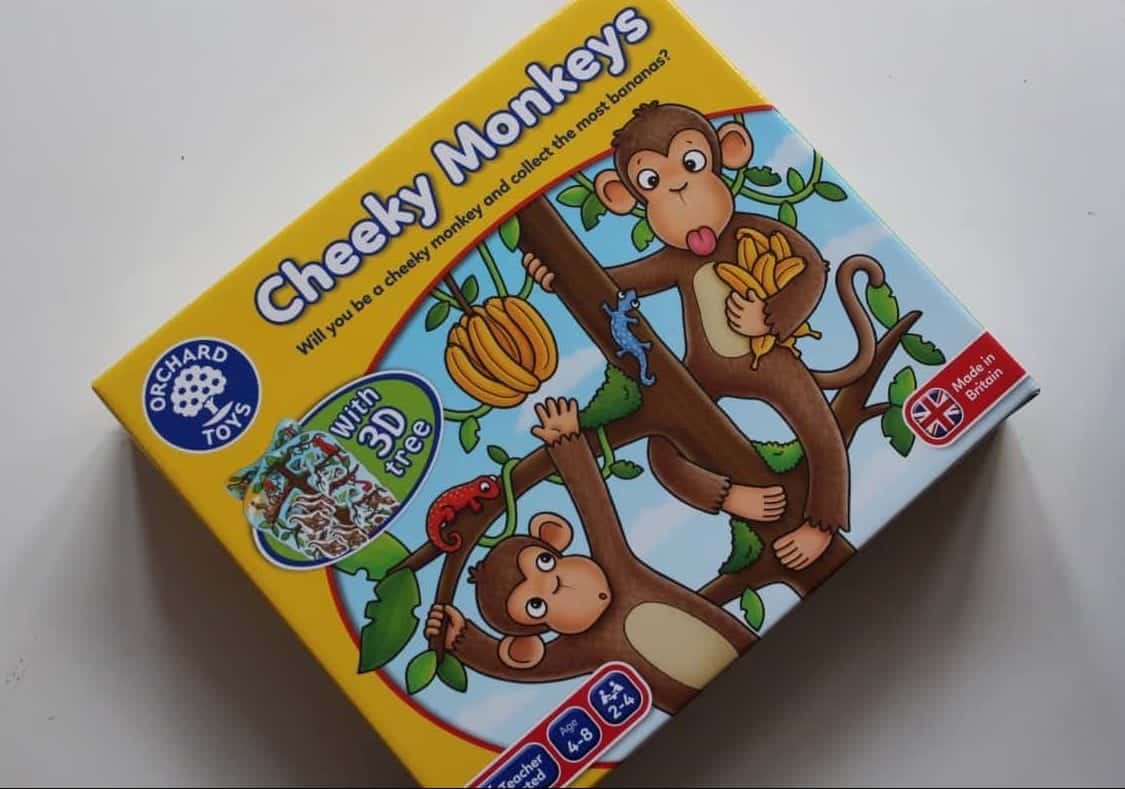 The Cheeky Monkey Game has a three dimensional cardboard tree that the game play revolves around. There's then a pool card, a spinner and a lot of cheeky monkey cards. Each of the cheeky monkeys is holding bananas and it's with these bananas that the game is won – depending on who collects the most.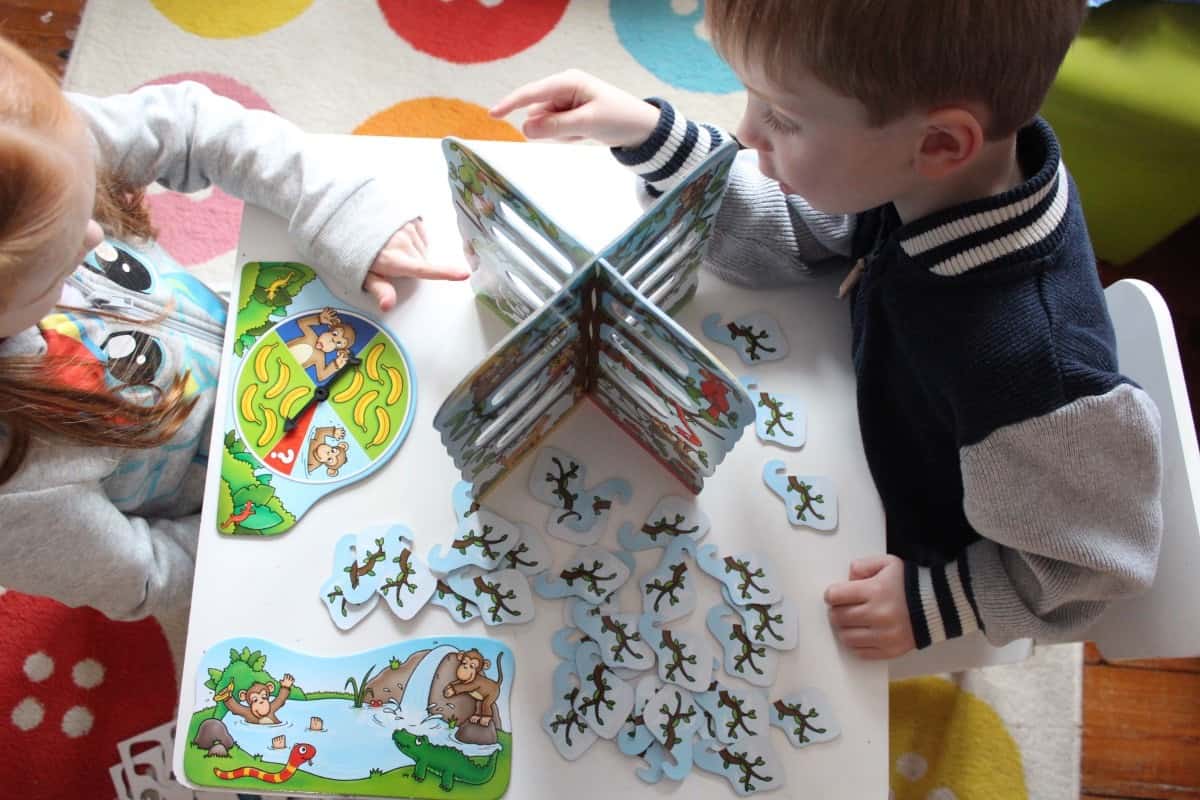 The children took it in turn to spin the spinner and then either got to hang monkeys on the tree, put their monkeys in the pool to have a relax or steal monkeys from another player. The game carried on until there were no more monkeys on the table and all were dangling from the tree. The tree aspect of this game definitely made it extra fun and entertaining for the children.
Although Little Man is only three and a half he absolutely loved this game and he and LP played happily together throughout the game. The amount of monkeys does make it quite a long game – depending on the number of players – but you can always use less monkeys if you have less time to play.
Cheeky Monkeys was a fun game to play and one that LP and Little Man loved. They really liked everything about the game – the tree, hanging the monkeys on and even the cheeky monkey faces! I loved that the game kept them entertained but also helped teach them counting – as at the end they had to add up all the bananas that their monkeys were holding.
Overall Cheeky Monkeys is a great game that we're really enjoying. I know it will last our young family years and I can't wait for our next session of hanging monkeys on the tree!
Cheeky Monkeys has an RRP of £9.50