Disclosure: We were sent the featured products for the purpose of this post however all opinions are my own.
This post contains affiliate links and I may receive commission if you visit a link and buy something. Purchasing via an affiliate link doesn't cost you any extra, and I only recommend products and services I trust.
LP loves the TV now and we still ration it to stop her turning into a monster from watching too much of it! Our routine each day is that she has her nap and then watches TV with a snack and drink in the afternoon. We love trying to find new TV shows and movies to watch – although often LP reverts back to her favourites.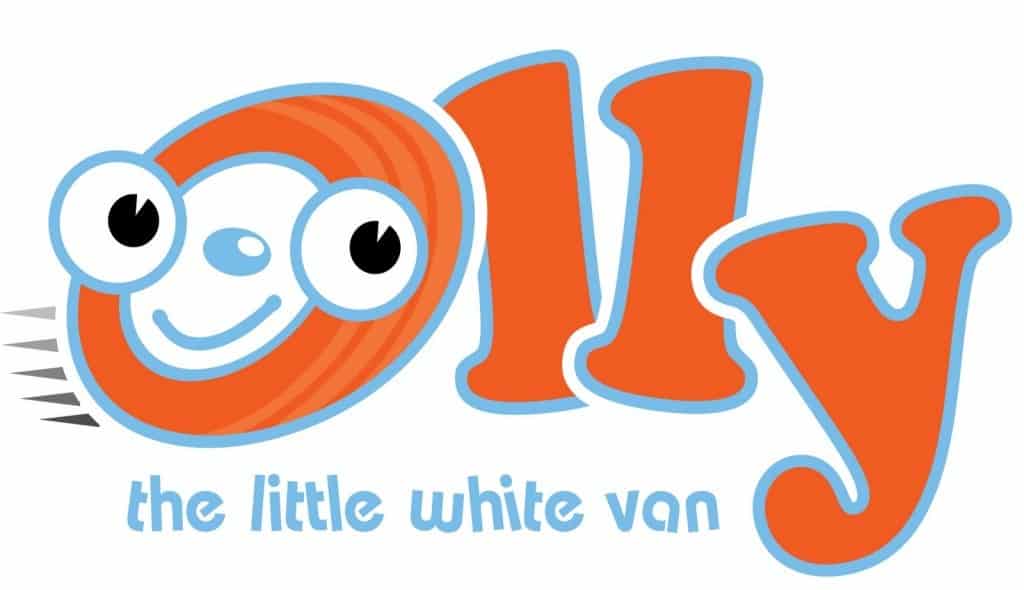 What is the Olly The Little White Van Series?
We were recently sent an Olly The Little White Van DVD to watch and review. LP had never watched it before and I hadn't heard of it so it was something new for all of us. Olly The Little White Van is a series currently shown on Channel 5's Milkshake. The series is about Olly, a Little White Van who helps his friends as much as he can with the help of his driver Stan. He bounds around the village of Bumpton talking to everyone, and is happiest when he is helping people.
The series is aimed at kids aged 2 to 6 years old so LP is at the bottom of this range being 2 and a half. The episodes are full of Olly the little van and his friends who are all very memorable Olly the Little White Van characters. The theme tune is also catchy and songs feature in every instalment of Olly The Little White Van. I found myself singing along and LP was transfixed. The only problem I found was that each episode of Olly The Little White Van was only 5 minutes long including the intro and end credits. I found that when the episode finished LP wanted more straight away and was confused why it had finished already but admittedly LP is used to watching feature length programs and animated movies and has a very good attention span for her age.
Olly is voiced by Justin Fletcher and has a whole host of friends around him – from Ruby the Helicopter to Royston the Fire Engine as well as a Tractor, Vans and more. LP loved Ruby and made her airplane noises whenever Ruby came on screen. Every episode seemed to have good moral themes, loveable characters and a lot of music!
Overall Olly was a lovely program to watch. It had lovely stories, bright colours and was incredibly engaging. I do feel though that it would be better suited to children with a short attention span or ones that get bored easily – LP was expecting more from each episode but she loved the musical aspect of the show.
There are many Olly the Little White Van toys and gifts to compliment the show.