*This is a paid post
This post contains affiliate links and I may receive commission if you visit a link and buy something. Purchasing via an affiliate link doesn't cost you any extra, and I only recommend products and services I trust.
The children are at the age now where they love to learn. They love finding out about the world, about space and about everything else in between. But, their favourite way to learn is to ask the most random questions or to just be given facts about things – the stranger the better!
This year National Geographic Kids have launched a Weird But True! 2018 Annual based on the Weird but True! Series. It pairs the planet's quirkiest, wackiest facts with the coolest and strangest true stories all in a really lovely hardback book with full colour glossy pages. It's the kind of books children can really immerse themselves in and LP loved it as soon as she saw it.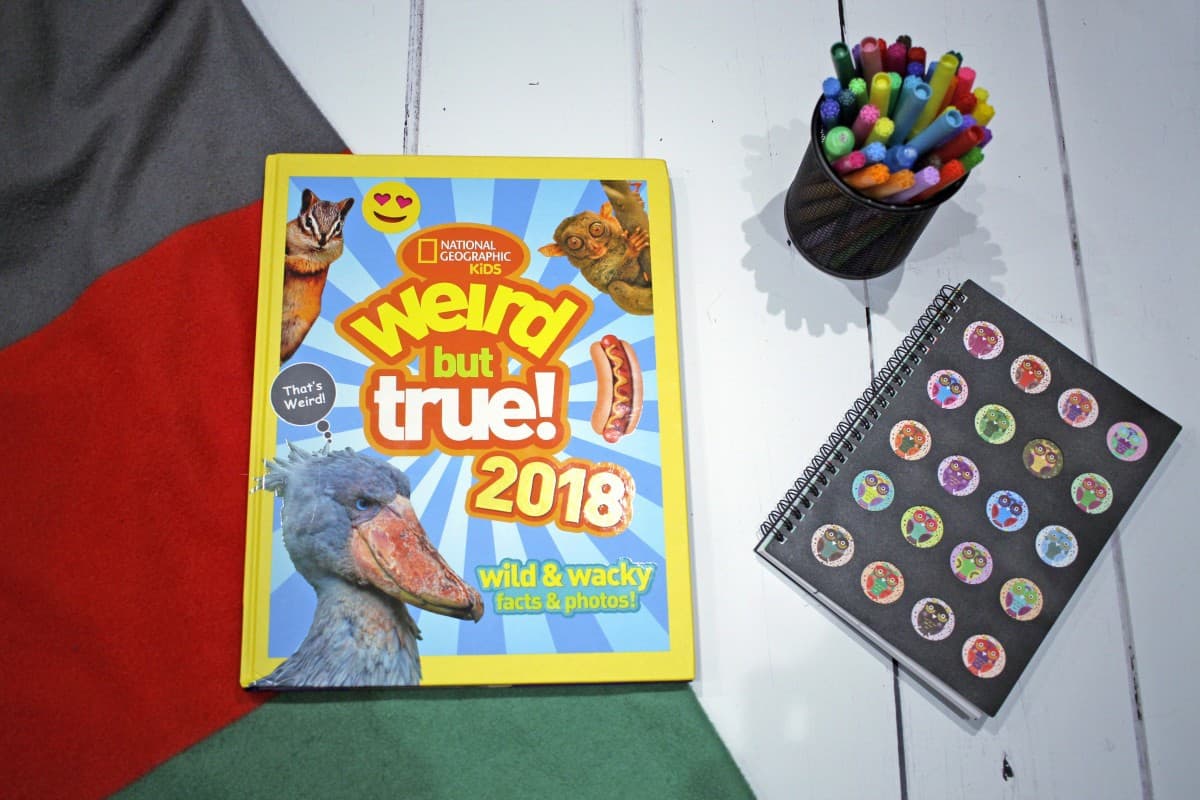 The book covers facts from geography to animals, gross inventions to weird food and it is put together to really spark a child's natural curiosity about the world around them. Each page has snippets of informations, so many facts to read and instead of being just fact after fact each page has facts in a quirky format around the page, with different colours and shapes to really keep a child's attention.
LP absolutely loves this book and has already learnt so much from it. She loves that she knows things that her Daddy and I don't know and she finds it funny that through the book she can teach grown ups a thing or two as well.
So far she's learnt things like the size of hurricanes, why some of the wonders of the world were built, the biggest and smallest creatures in the world and which are the tallest buildings in the world too.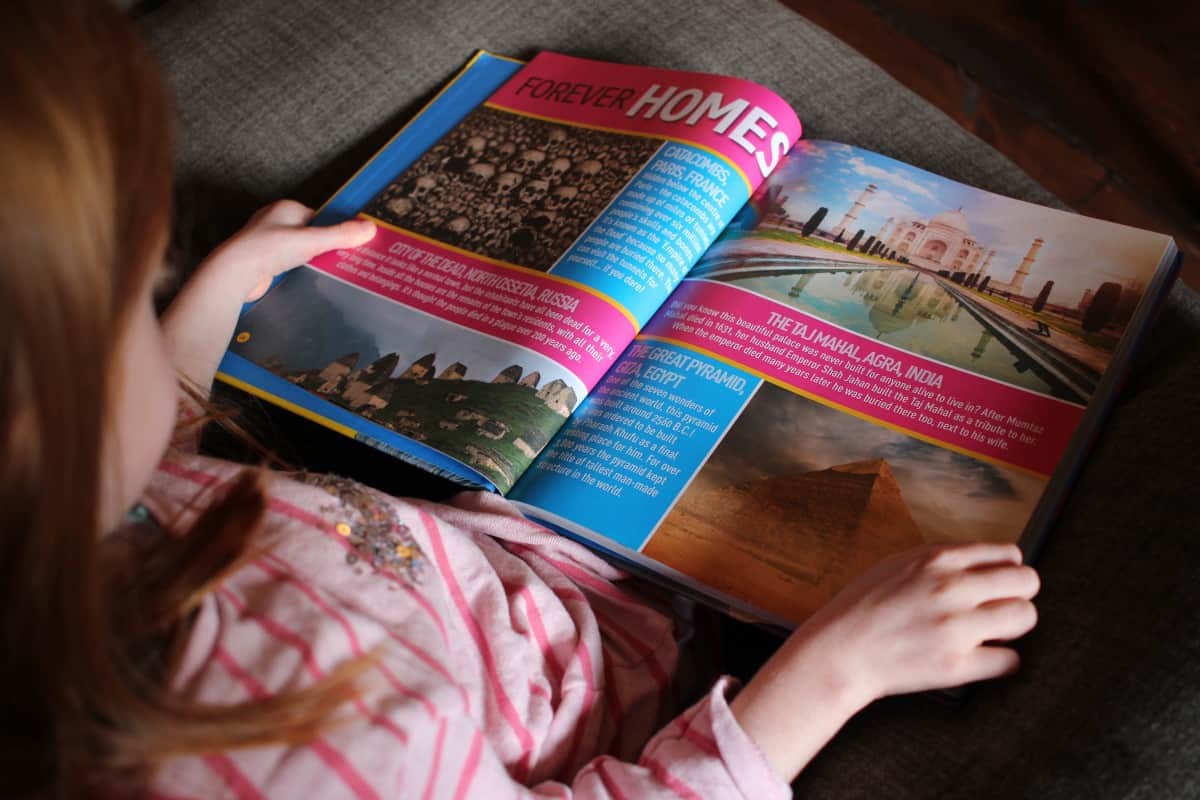 It's so nice to find a book that LP is so engrossed in, that she'd rather read than watch TV and that she really enjoys reading too. It's teaching her more about the world, inspiring her to ask even more questions and is making her so excited in realising that there is so much more to the world than she had any idea about. It's amazing watching her grasp the idea that she is such a tiny part of the bigger, wider world when, in her world, she is such a huge part of it.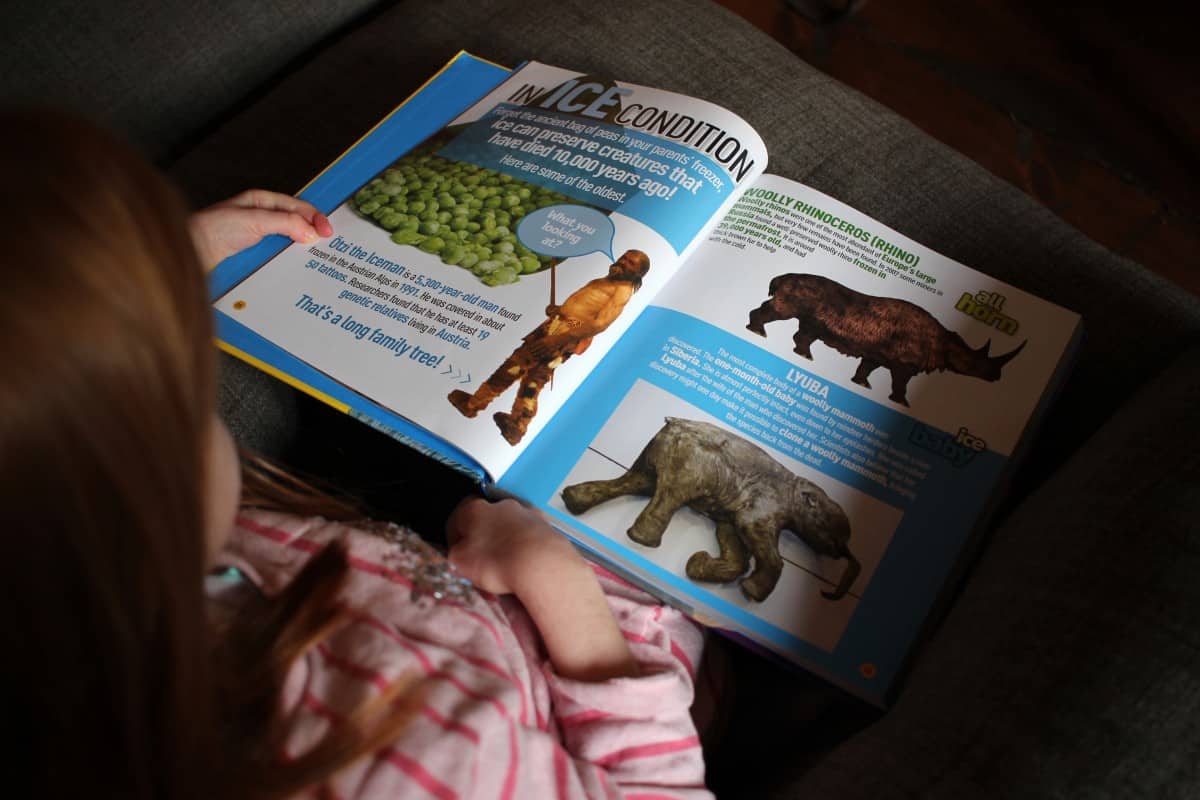 National Geographic will always teach adults and children more about the world and this Christmas they are offering a whole 50% off across their store by using 50OFF discount code at checkout. There has never been a better time to inspire your children to read.
The Weird But True! 2018 Annual has an RRP of £20.00