Disclosure: We were sent the featured products for the purpose of this post however all opinions are my own.
This post contains affiliate links and I may receive commission if you visit a link and buy something. Purchasing via an affiliate link doesn't cost you any extra, and I only recommend products and services I trust.
LP and Little Man are at the age now where they can play games happily together, taking turns and understanding the instructions without the meltdowns of a couple of years ago. Because of this we have been expanding our games collection, adding games that the whole family can enjoy. Our latest addition to our collection is Mr Pop from John Adams.
Mr Pop is a fast paced game that children will love. It's aimed at age four and over and LP and Little Man can play it happily at five and seven. The box comes with Mr Pop's head and bath tub, his rubber body, a selection of face pieces and cards with different Mr Pop faces on them.
The face cards are colour coded so that you can tell how difficult each face will be to make. The idea is that the children take it in turns to pick a card, start the timer on Mr Pop's bath and then rush to put all the parts of his face onto his head before the timer runs out and Mr Pop pops.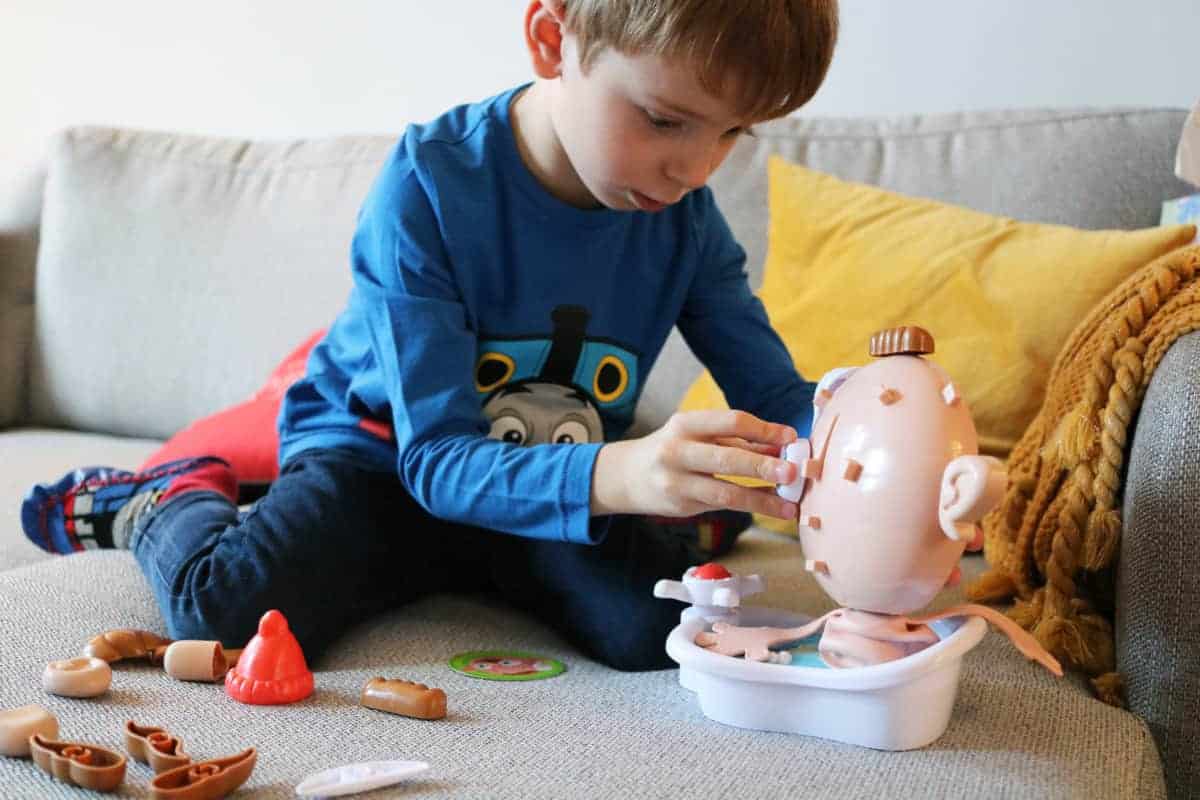 LP and Little Man loved trying to put the face pieces on as quick as possible and they soon realised the easiest faces were too easy and moved onto the more difficult cards. They both really enjoyed this game and the only issue we found was that Mr Pop seemed quite stiff and his rubber body got stuck in his mechanism at times stopping him from popping but, as long as we made sure his body wasn't in the way he popped really nicely!
The children loved competing with each other to see who could make the trickiest faces before the time ran out. They also found they could turn the timer a shorter distance round to give themselves less time to make the faces on the cards and increase the difficulty of the game.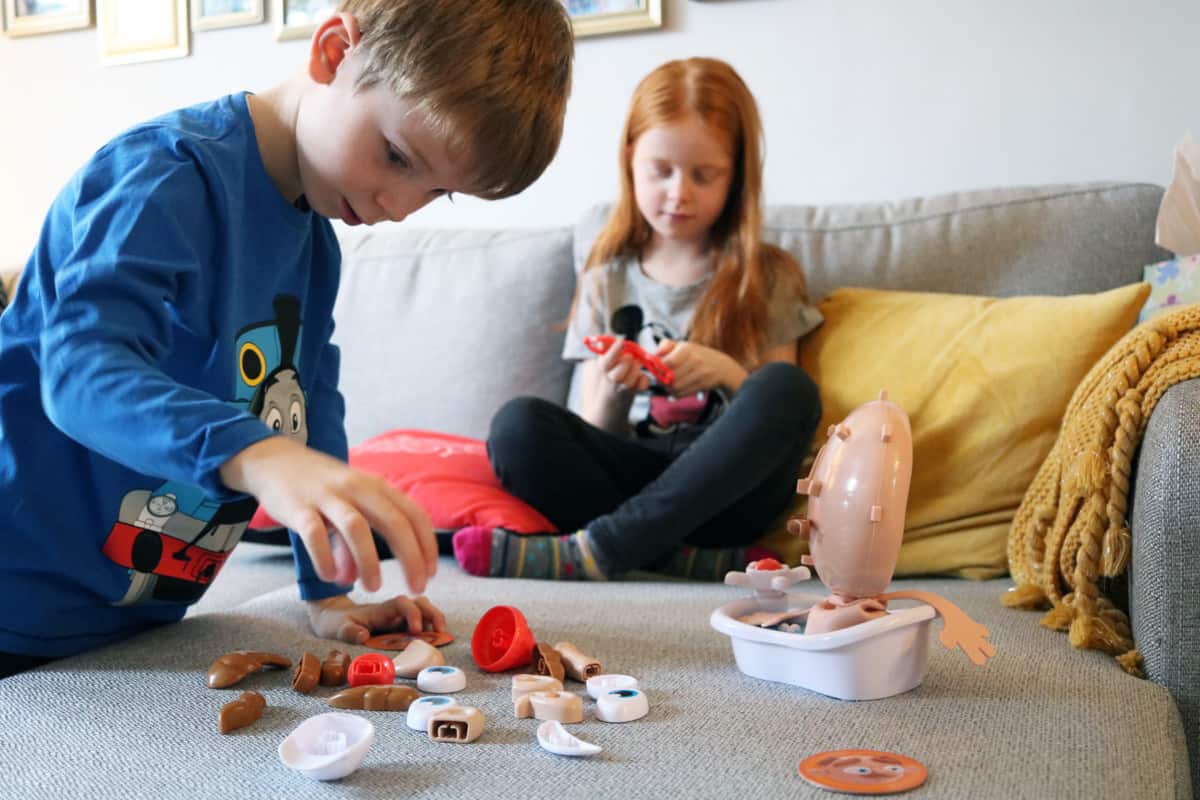 LP made her own game using Mr Pop too, seeing how many pieces she could fit on his face before he popped. She could literally sit for hours just rearranging his face and she really enjoyed seeing all the different combinations she could make.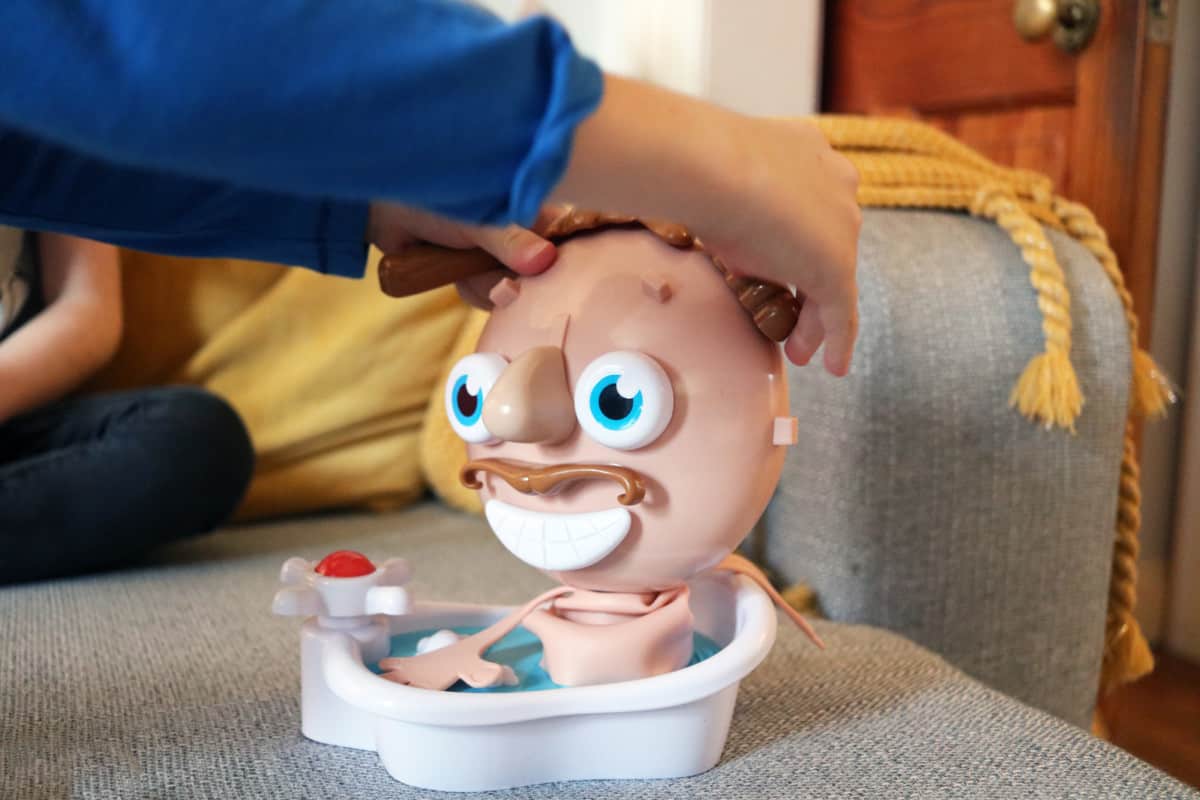 Mr Pop is a game that children will really enjoy and I can see it being a bit hit over the festive period. It would make a great stocking filler or gift for any child.
Mr Pop has an RRP of £12.99