Disclosure: We were sent the featured products for the purpose of this post however all opinions are my own.
This post contains affiliate links and I may receive commission if you visit a link and buy something. Purchasing via an affiliate link doesn't cost you any extra, and I only recommend products and services I trust.
All children love remote control vehicles, it's a bit of a right of passage of childhood and so when the Monster Smash Ups Remote Control Truck arrived to review LP and Little Man were in their element!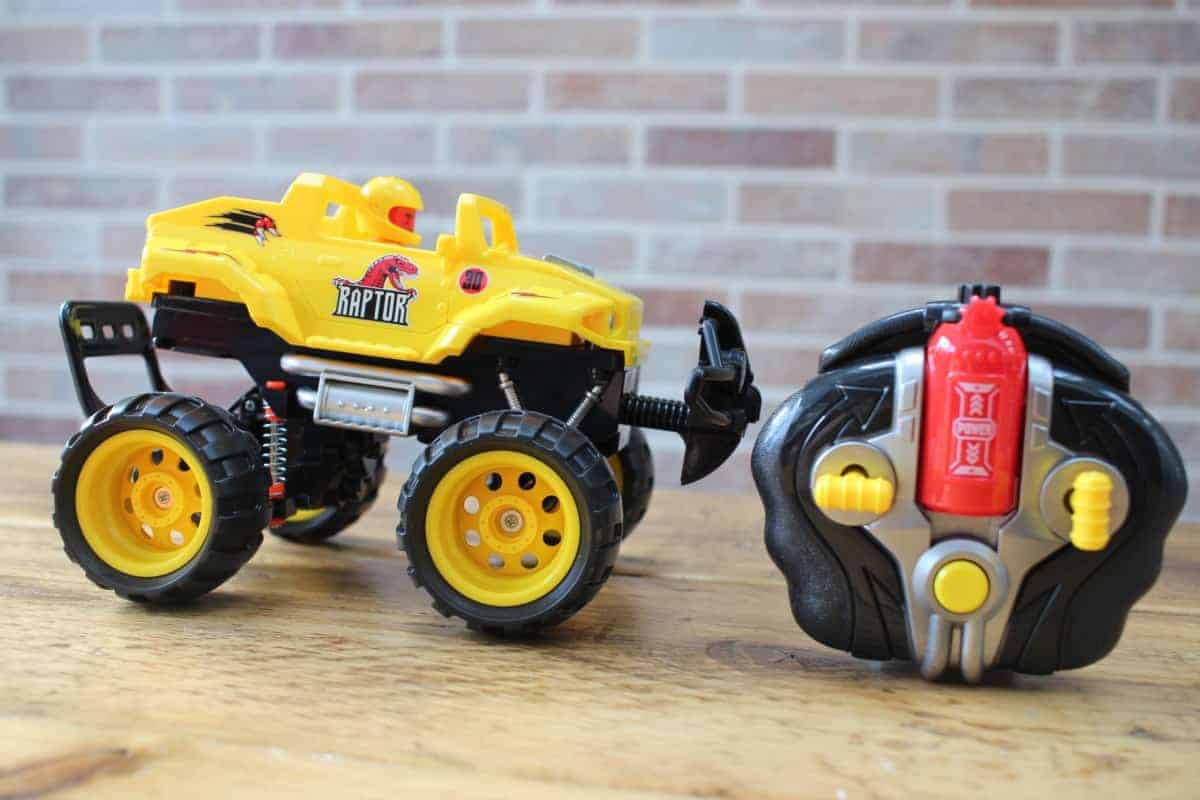 The Monster Smash Ups Remote Control Truck needs AA batteries in the remote – not included – and the vehicle is charged by USB. It charges within 90 minutes and then has a good amount of play time before the truck runs out of charge. We usually let the children play with it during the day and put it on to charge when they go to bed.
The Monster Smash Ups Truck has a really chunky off-road design and comes fully assembled with stickers to decorate it. But, the fun of the Monster Smash Ups is that they come apart whilst you're playing with them. If you drive the truck into a wall – or another car – the driver gets ejected from his seat, giving hours of entertainment.
LP and Little Man love to take the truck apart and build it again, they love it when they're racing and pieces come off that they can then reconstruct and they love to see who can race the truck around the room the fastest – dodging people and furniture.
The Monster Smash Ups Remote Control Truck is so much more than just a remote control toy. It lets children build the truck time and time again as well as racing and exploring. If siblings or friends had a truck each they could race each other or ram into each other – sending their drivers flying through the air!
I love that the Monster Smash Ups is something LP and Little Man can enjoy together, it's well made, built to last and doesn't need as many batteries due to the USB aspect. It's a toy that has given the children so much entertainment already and I know that will go on for months if not years – to come.
The Monster Smash Ups Remote Control Truck has an RRP of £34.99