Disclosure: We were sent the featured products for the purpose of this post however all opinions are my own.
This post contains affiliate links and I may receive commission if you visit a link and buy something. Purchasing via an affiliate link doesn't cost you any extra, and I only recommend products and services I trust.
LP and Little Man love wooden toys and we have always tried to invest in wooden toys as we know how long they last compared to other toys – and they can be handed down to other children to be enjoyed for generations. When Magic Fairy Wings sent LP and Little Man their Melissa and Doug Plane and Luggage Carrier Set they couldn't wait to play with it – especially as we were going on holiday a couple of days after it arrived!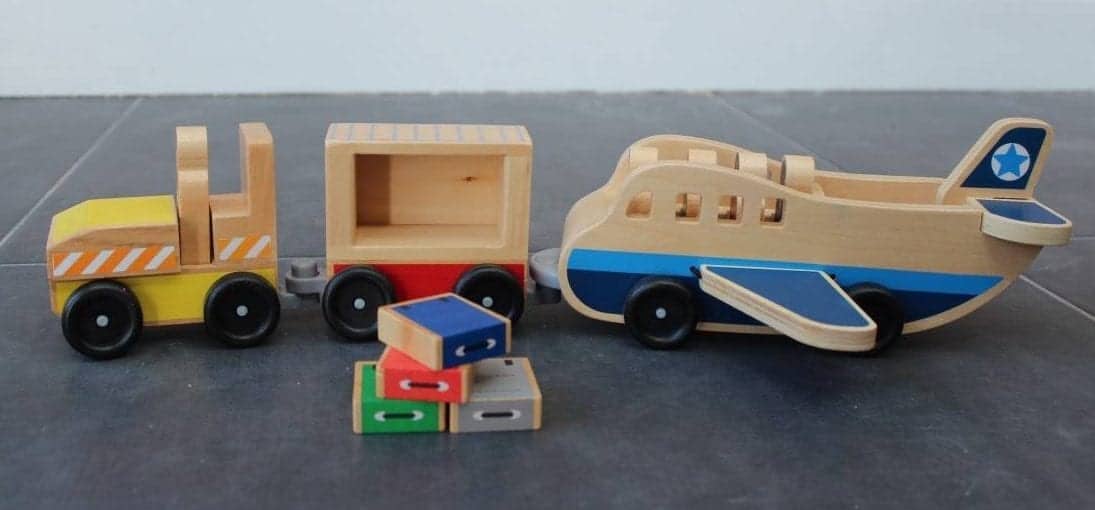 The Plane and Luggage Carrier Set includes an aeroplane, a cargo carriage, a truck, four passengers and four suitcases. Each of the pieces are well made and brightly coloured. They're also nice and chunky, perfect for even tiny hands.
The truck, carriage and aeroplane all fit together so that the truck can pull the cargo carriage along but can also pull the aeroplane along, making sure they are in the perfect position at the airport. There are also enough suitcases for each passenger to have one, making their own journeys from home to the airport – where the suitcases can then be loaded onto the back of the plane whilst the passengers take their seats in the front.
This set is the perfect way for children to learn more about the airport, the mechanics of going on holiday – the process of arriving at the airport through to actually taking off on that dream vacation. This would be the perfect toy to buy for a child before going on their first holiday abroad but would also be a good investment for any child that already has an airport play set or as a stand alone toy for any vehicle loving youngster.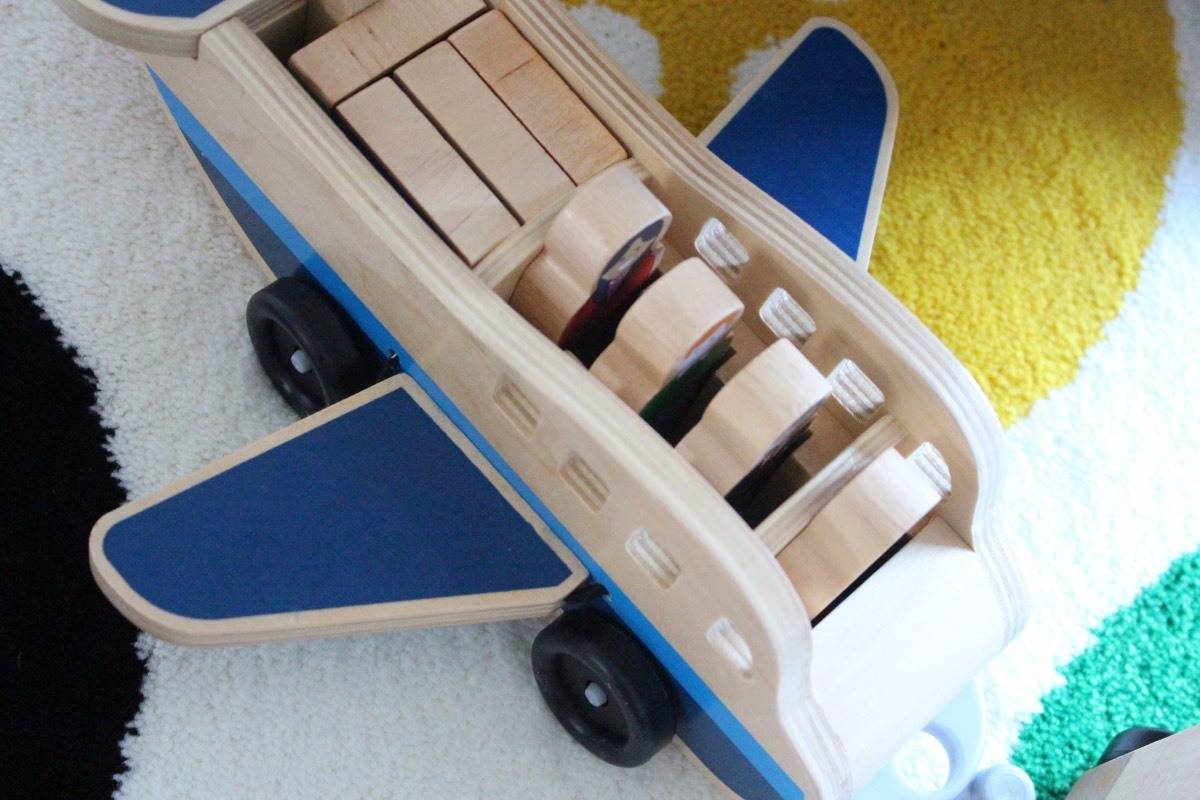 LP and Little Man loved this set and have played with it so much. The set is great for role play and the children have loved acting out our own holiday experience using it.
The Melissa and Doug Plane and Luggage Carrier Set has an RRP of £16.99