Disclosure: We were sent the featured products for the purpose of this post however all opinions are my own.
We have quite a big garden and so when LP first showed an interest in swings – as all babies do – we knew we wanted swings for the garden. Her grandparents bought a set of swings for her 1st Birthday and they served us well but they were getting older and we had been looking for something to give the children a bit more entertainment rather than just the swings. When Asda got in contact and asked if we'd like to review a set of swings it couldn't have come at a better time.
We were sent the Little Tikes Riga Swing Set and I immediately couldn't believe the price – it was £100 for what looked like a really solid double set of swings with a rope ladder part too. Compared to other swings it looked great value – and great quality too!
Dave spent a morning putting the swings together. He did it mainly by himself but needed help to put it upright at the end. The main frame is made of really heavy and solid wooden beams that fit easily together with solid metal brackets.
The actual swings and rope ladder screw into the frame using thick metal hooks and the whole finished swing set is incredibly robust. It fixes into the ground for extra stability and can be cemented in too – which we'll probably do when our garden is redone next year.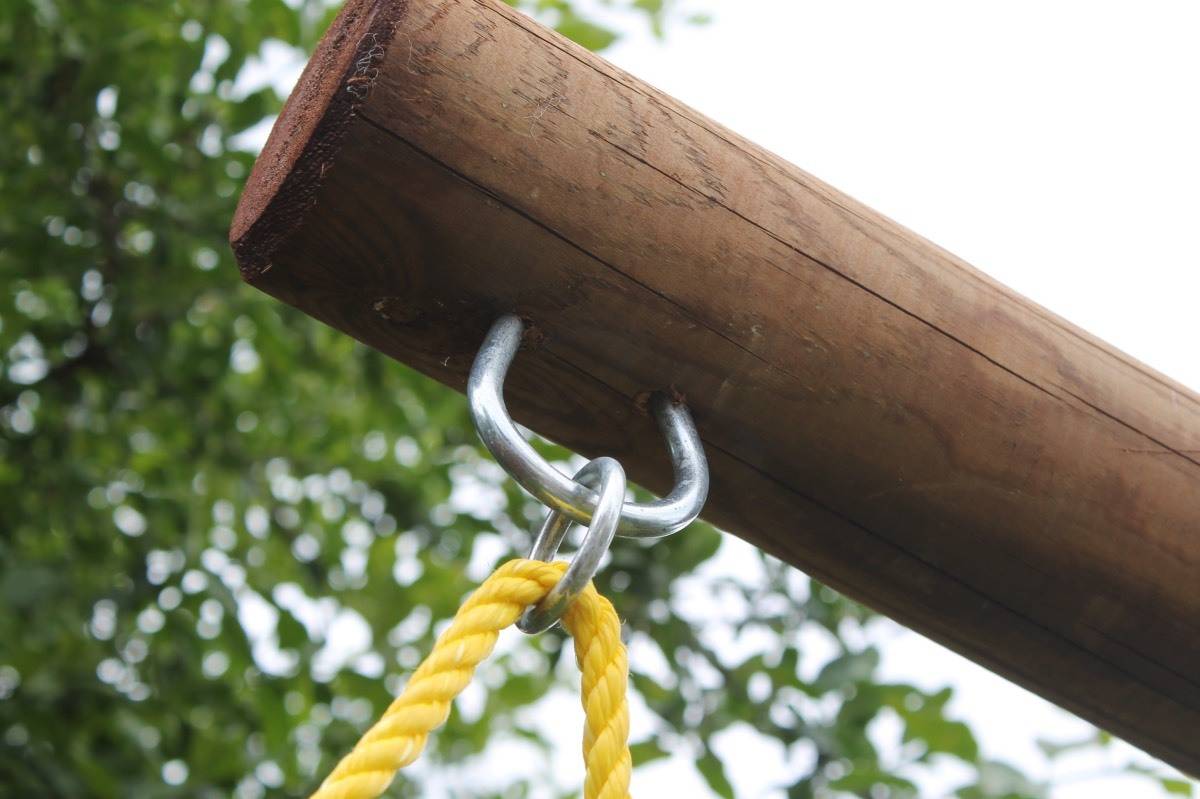 The children loved the swing set from the moment they saw it. Each of the swings can be adjusted to get the right height for each child and they have already claimed a swing each. The seats are made of really chunky plastic and the seats are a good size to fit any age of child.
The rope ladder is really chunky and easy to grip although LP hasn't got the upper body strength just yet to start to climb it – as it's slightly higher up than she's used to but I know practicing pulling herself up on it will be great for her and something she is already enjoying doing.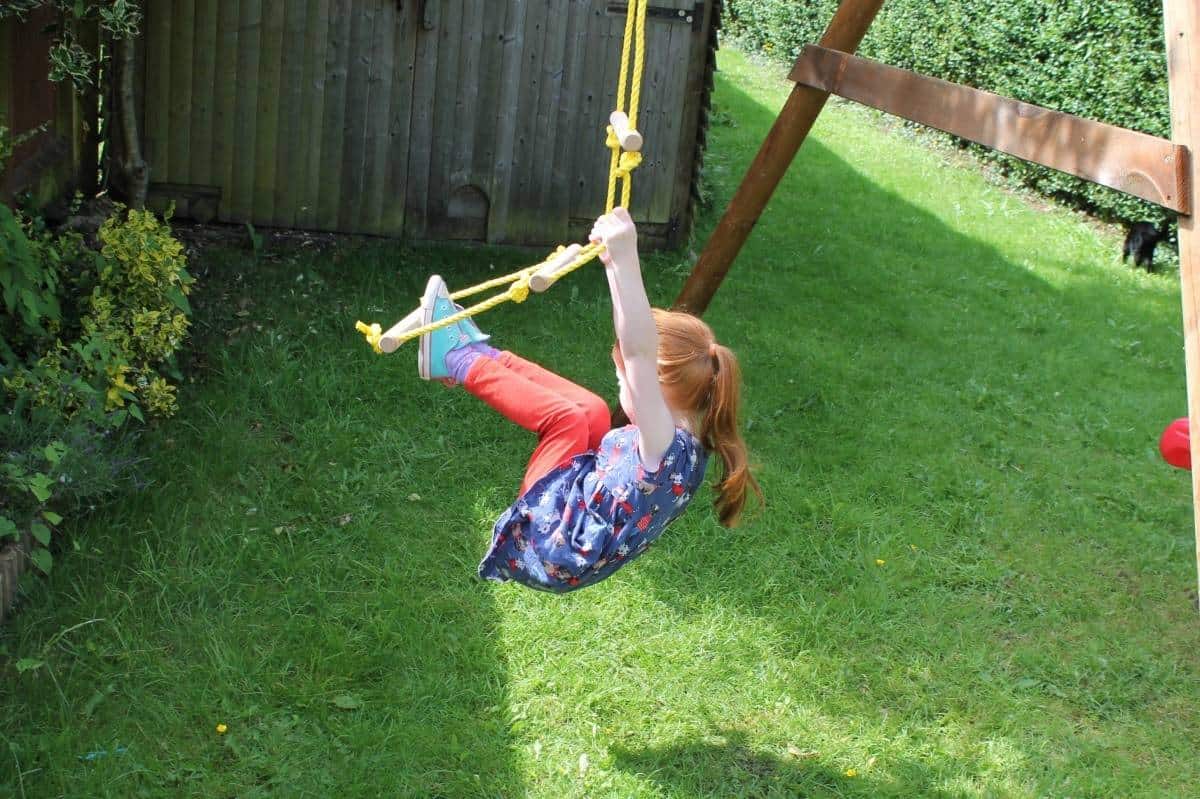 If you have room in your garden for play equipment, swings are a great investment. This is a set of swings that the children will be able to use for years. I can already imagine them sitting on the swings with their mates as teenagers but for now they're happy learning how to make themselves swing and seeing who can go the highest.
Now that we've had the swings for a couple of weeks, and used them almost daily, I am even more surprised at the price. These would make a great investment for any family garden and cost little more than most metal swings – but look so much better and will age so much more gracefully too.
The Little Tikes Riga Swings have an RRP of £200 however, they're currently on offer at £100