Disclosure: We were sent the featured products for the purpose of this post however all opinions are my own.
It's no secret that LP loves My Little Pony – it's her main love in life – so when The Original Muck Boot Company sent her a pair of their Hasbro My Little Pony Hale Outdoor Boots to try she couldn't wait to get them out of the box.
The My Little Pony Hale Boots are a great alternative to wellies. The wrap around sole gives stability and stands up to all kinds of adventures. The main foot of the boot is really solid too, keeping little feet safe from so much more than just the weather and the leg of the boots are made from thick foam, emblazoned with Twilight Sparkle on the sides.
The boots are lined and so lovely and warm – LP's feet don't get cold in them and she doesn't have to wear big thick socks like she would in wellies. They also have handy tabs on the back that make pulling them on and off a breeze.
LP has worn these boots pretty much constantly since they arrived. She hasn't once complained of cold feet and has been able to run in them, jump in puddles and climb all over play equipment. They have proven to be the best footwear for outdoor adventures and are so bright and colourful – LP definitely stands out from the crowd.
The My Little Pony Hale Outdoor Boots are one of three Hasbro designs so there are boots to suit every child. As LP adores My Little Pony she couldn't think of anyone better than Twilight Sparkle to have on her feet but if your child is more of a Transformers fan then they won't be disappointed in the Hasbro range.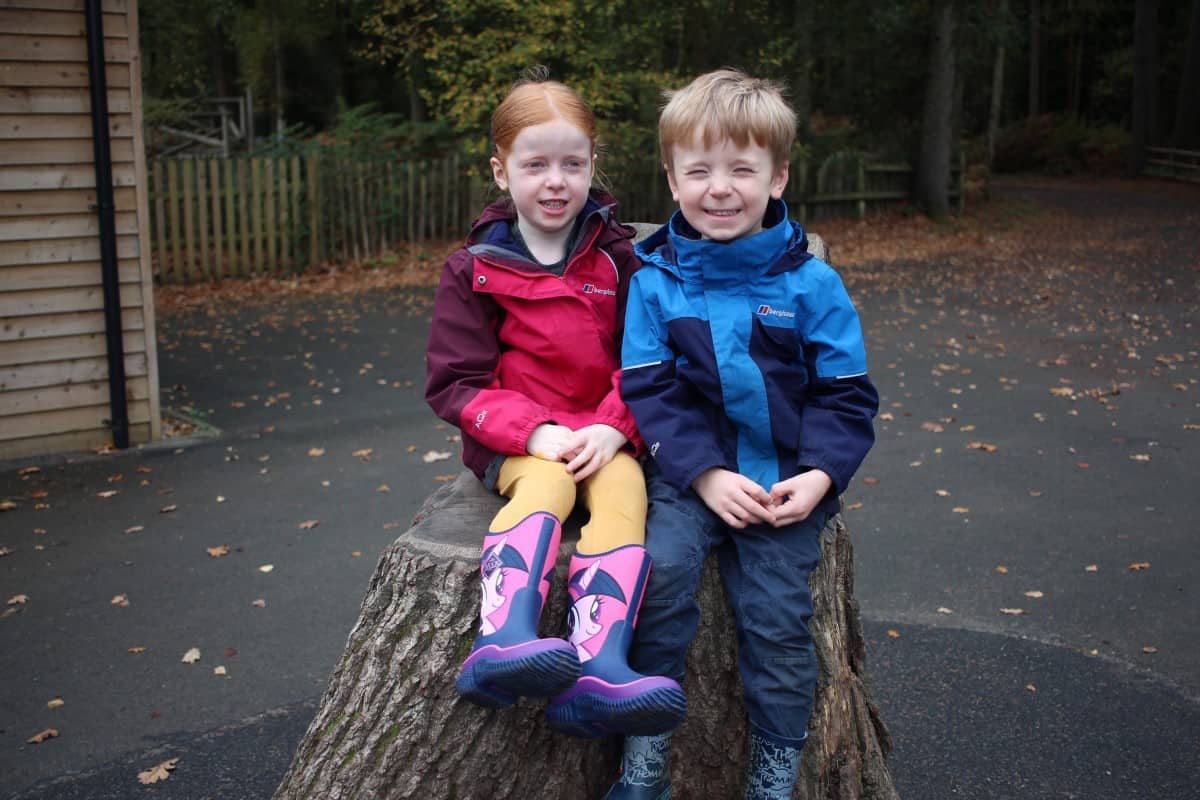 We love the Muck Boots and are now looking to invest in more pairs for the rest of the family. They're easy to clean, hard wearing and perfect for all weathers – there isn't much else we could want for our family adventures.
The Hasbro My Little Pony Hale Outdoor Boots have an RRP of £60.00