Disclosure: We were sent the featured products for the purpose of this post however all opinions are my own.
At this time of year there is nothing like finding a perfect pair of boots. Ones you can throw on with leggings and thick socks or chuck on under your jeans. Boots that you can wear our shopping, in the park or out for dinner. A pair of boots that you can wear literally anywhere and for any occasion.
I have been looking for boots like this for so long and when Jones Bootmaker asked if I'd like to review a pair of their boots I spent ages scouring their site for just the right boots. In the end I chose the Olina Ankle Boots that looked just like the versatile boots I had been searching for.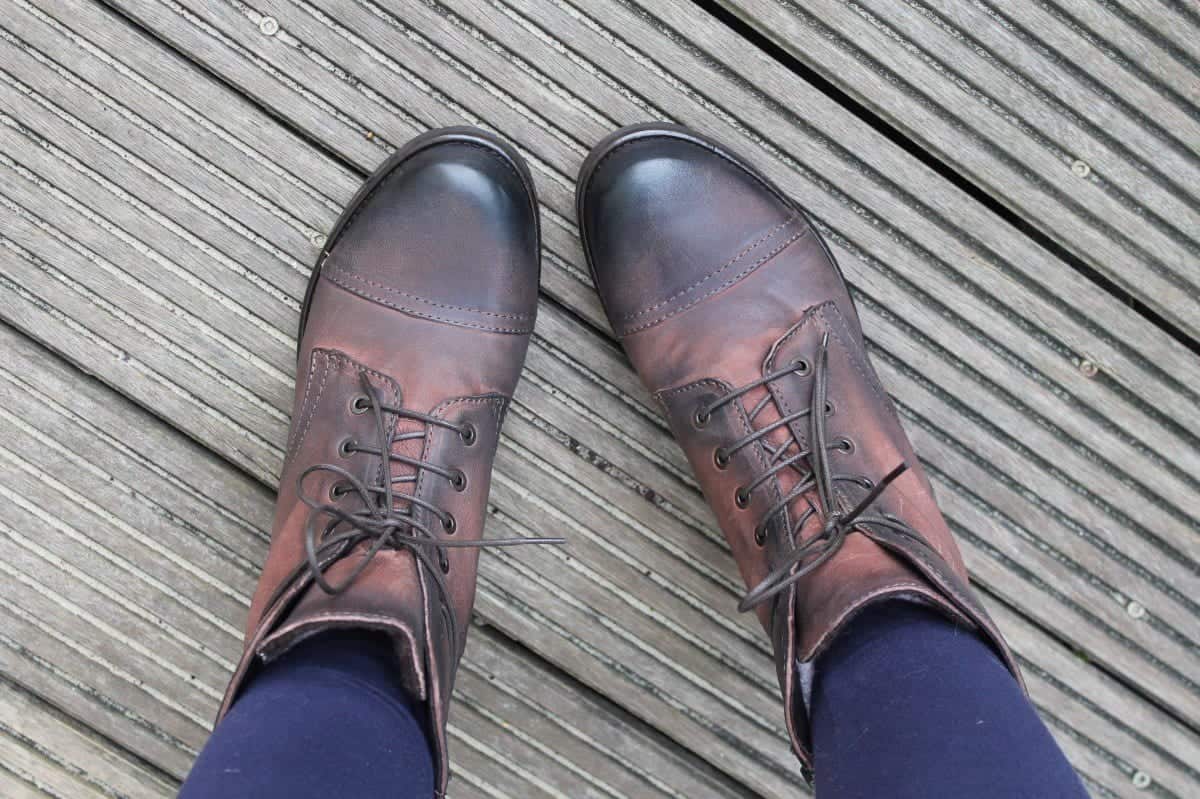 What were my first impressions of the Jones Bootmaker Olina Ankle Boots?
The Olina Ankle Boots come with long laces that can either be laced all the way up or tied around the ankle. At first I wasn't sure on this look but after wearing the boots for a while I found that tying the laces around the boots allowed by ankles to move more freely and I didn't feel at all restricted.
The boots are really hard wearing and have a rough, worn appearance to them. The leather is tough but with enough give in it around the sides of the boots that they feel so comfortable to wear – and are actually the most comfortable boots I have ever worn.
I have been wearing the Olina Ankle Boots religiously since they arrived and I know I will be wearing them from now until summer. They are great boots for any family adventure, a night out or a day with friends and I love wearing them – especially with my big fluffy socks tucked down inside.
The Jones Bootmaker Olina Ankle Boots have an RRP of £120.00 but are currently reduced to £80.00 in the Jones Bootmaker sale.