Disclosure: We were sent the featured products for the purpose of this post however all opinions are my own.
This post contains affiliate links and I may receive commission if you visit a link and buy something. Purchasing via an affiliate link doesn't cost you any extra, and I only recommend products and services I trust.
Dave and I have always been fans of popcorn, especially microwave popcorn and we have always had it as a treat when watching a movie in the evening. When we started on Weight Watchers again earlier this year we found out that we could have homemade popcorn, rather than microwave packets, for 'free' and this became a staple snack for us rather than a movie accompaniment. But the time it took to cook popcorn on the hob turned into a bit of a faff and for that reason we haven't had popcorn in a good couple of months. That is, until I was sent the Heat 'n' Eat to review.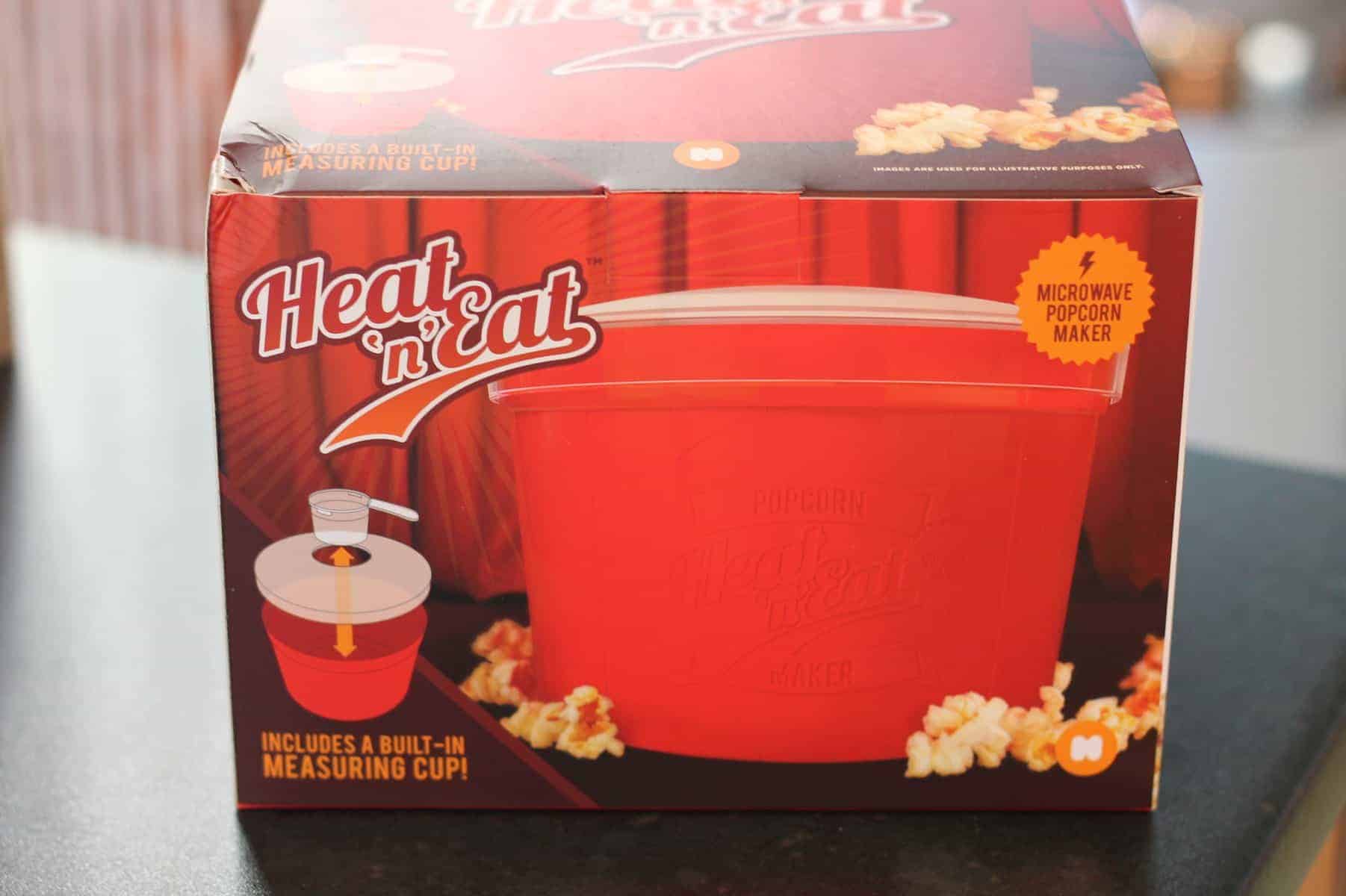 What is the Heat 'n' Eat Microwave Popcorn Maker?
Heat 'n' Eat is a microwave popcorn maker with a difference – You don't need oil! This clever plastic bowl and lid comes complete with an integrated measuring cup that you fill with popping corn. You then pour this into the bowl, put the lid on, put the measuring cup back in place and heat it in the microwave – So simple!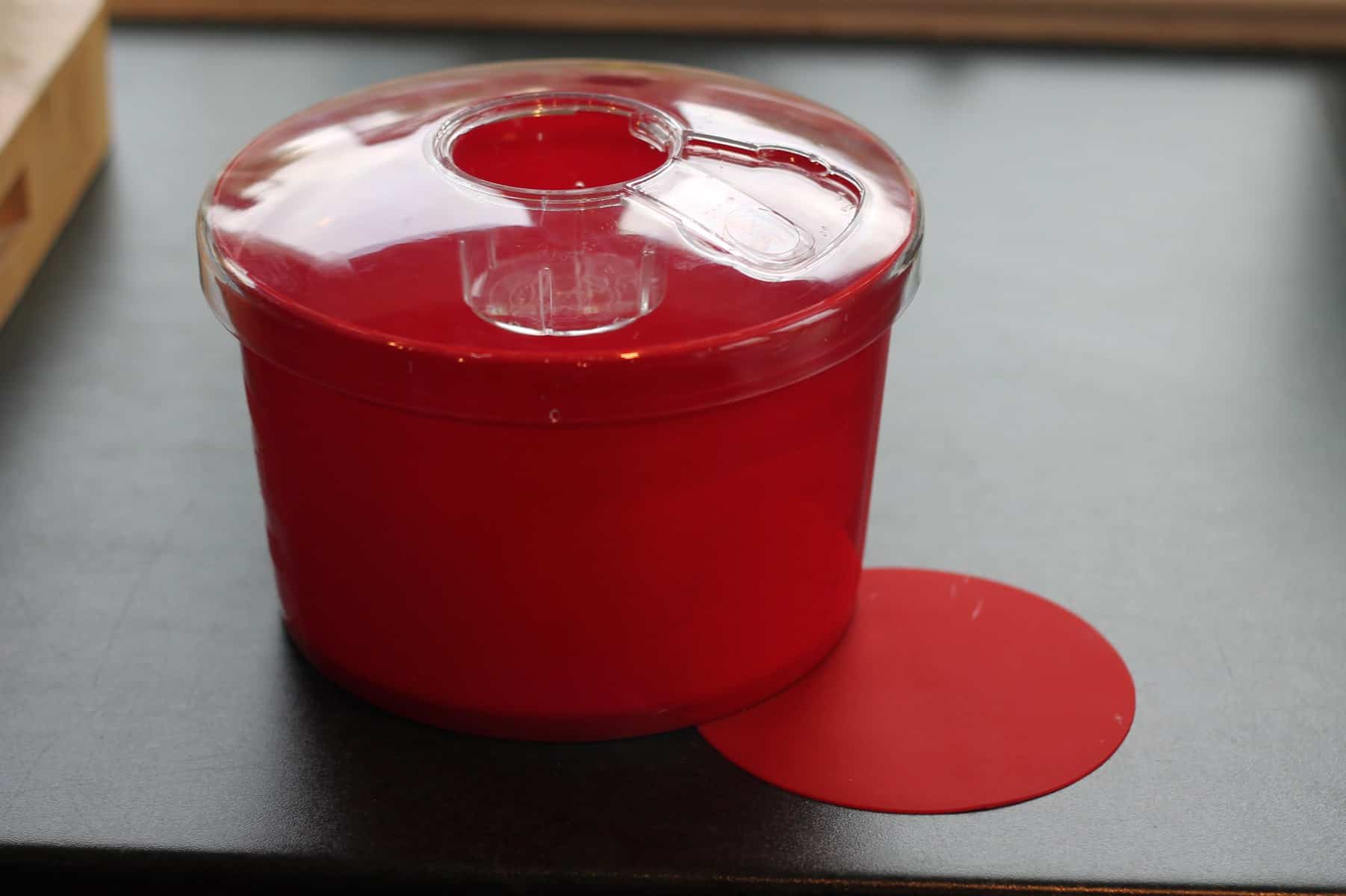 How easy is it to use the Heat 'n' Eat Microwave Popcorn Maker?
The popping process took longer than the instructions indicated but not by that much – for our power of microwave the instructions suggested a 2 minute cooking time but this was really about 3.5 minutes – Still not very long at all! After the kernels have popped, you can eat the popcorn straight out of the tub! We usually sprinkle it with artificial sweetener to keep the popcorn Weight Watchers friendly but you could add sugar, cinnamon, butter or anything else you fancy.
What are my overall thoughts of the Heat 'n' Eat Microwave Popcorn Maker?
I am actually amazed by the Heat 'n' Eat – it is an absolute bargain especially as it is dishwasher safe and comes complete with a heatproof mat. Usually to have a healthier lifestyle things cost a premium but with the Heat 'n' Eat you get that great freshly cooked popcorn experience with no oil at all – Amazing! Everyone should have one!