Disclosure: We were sent the featured products for the purpose of this post however all opinions are my own.
This post contains affiliate links and I may receive commission if you visit a link and buy something. Purchasing via an affiliate link doesn't cost you any extra, and I only recommend products and services I trust.
Today is Hatchimals Day when the brand new Hatchimals Surprise is launched in the UK. Now, we may have been living under a rock for the past few years but up until this point the children had never owned a Hatchimal – they had never asked for one and I don't think they'd even acknowledged them in the shops. We had managed to get to age six and four Hatchimal-less – but that was all about to change!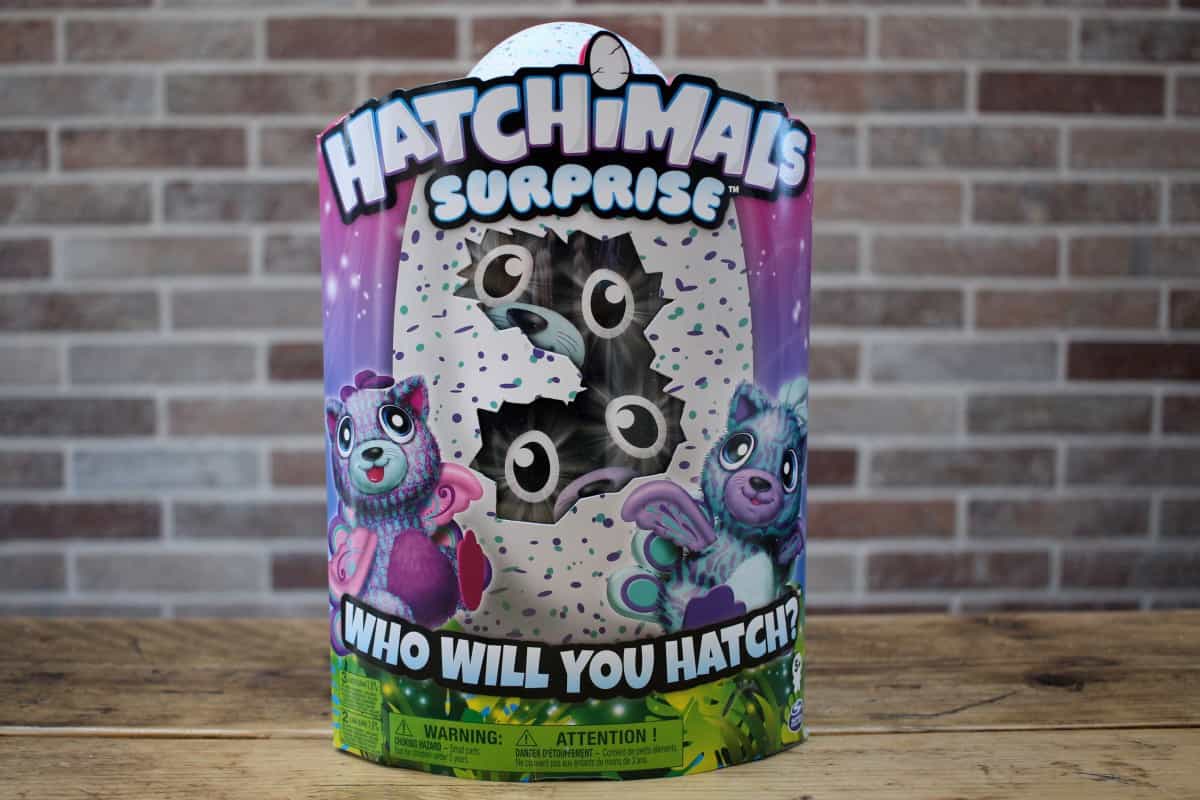 To celebrate the launch of Hatchimals Surprise we were sent one of the eggs to hatch and enjoy for ourselves. If you don't know anything about Hatchimals – like we didn't – they are toys that start off in egg form, hatch and then give you years of interactive toy fun. But, unlike typical Hatchimals, Hatchimals Surprise is something completely new – with a big surprise inside.
The Hatchimals Surprise egg started off in egg mode. During this mode you can see eyes lit up through the bottom of the egg – although our room was too bright to see them. I'd advise taking your egg into a darker room to hatch to really make the most of it.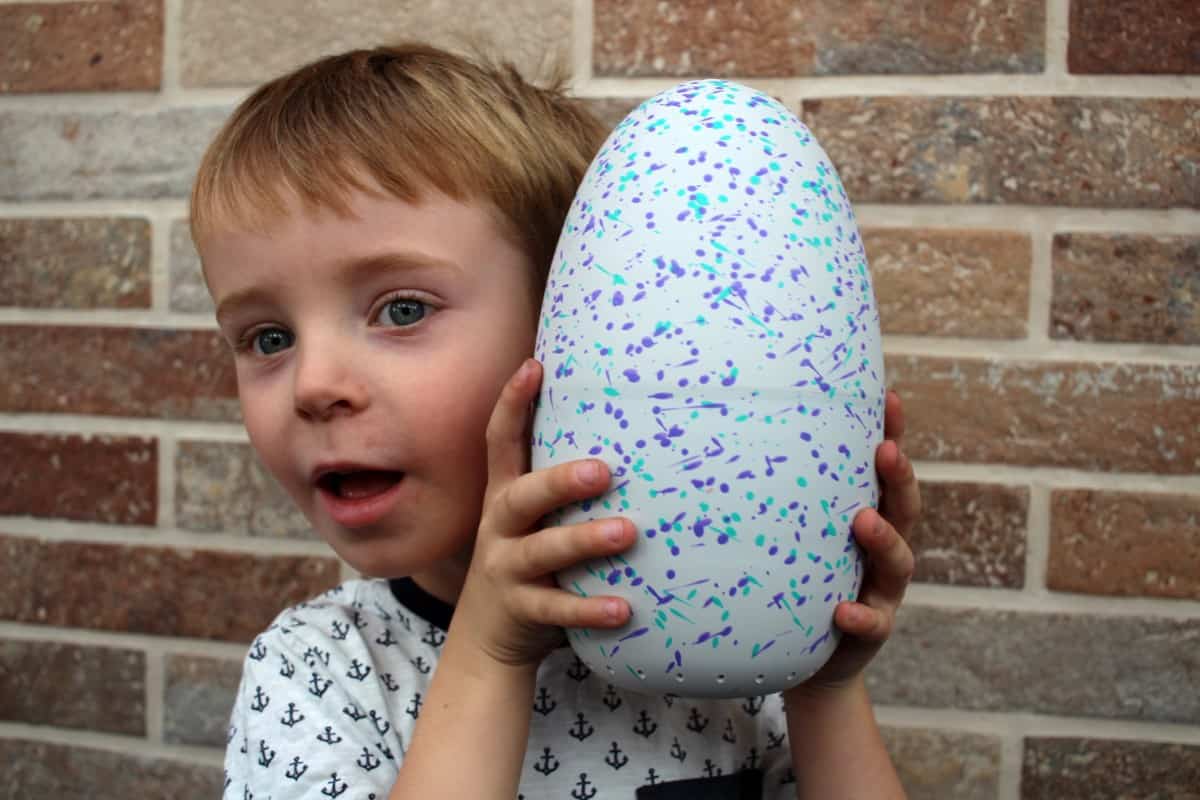 Whilst in the egg the eyes change colour which mean different things – that the creature is upset, curious, sick, cold etc. There are ideas included of ways to make the creature happy again – by holding the egg, rubbing it, tapping it or tilting it. The egg loves to be interacted with and before long the eyes turn rainbow coloured and the egg is ready to hatch!
When the top popped off our egg the children were so excited! They could see our Hatchimal was blue and could see him making his way out of the egg. When he was quite far out he burst into song, singing Happy Birthday which made the children so happy – they had their very own Hatchimal and it was his very first Birthday!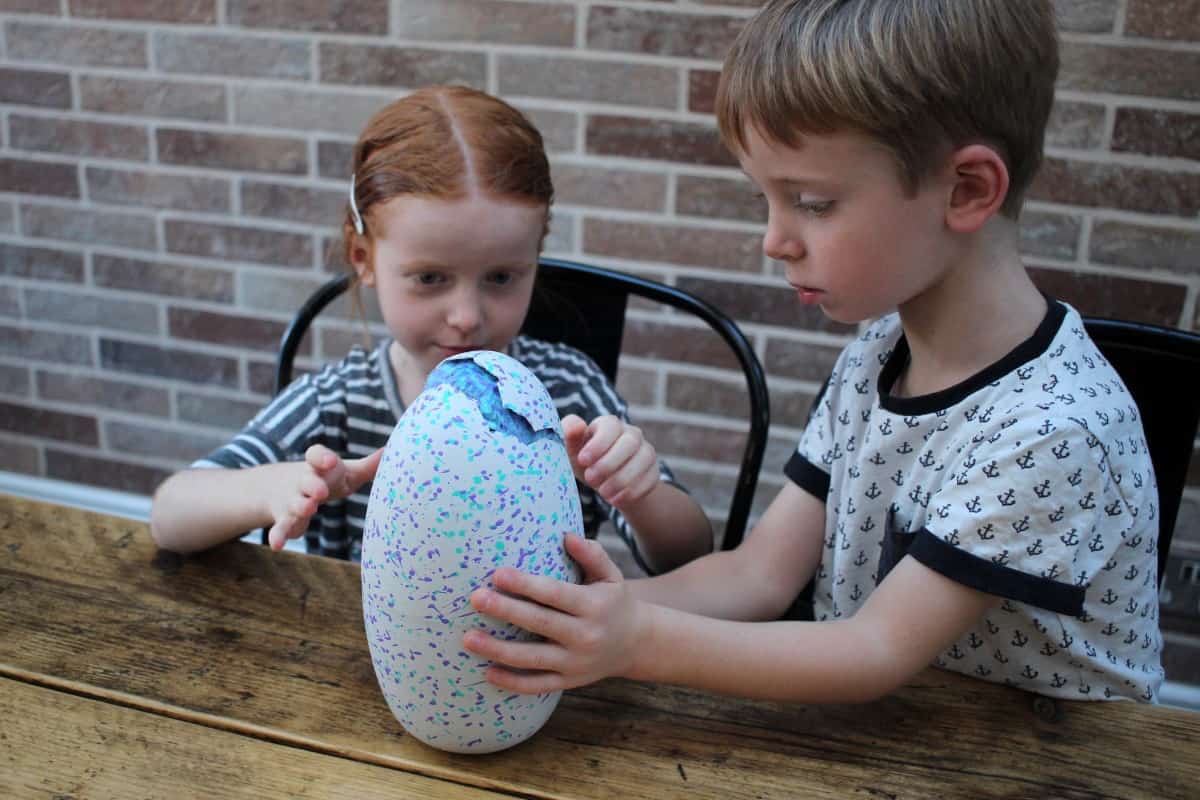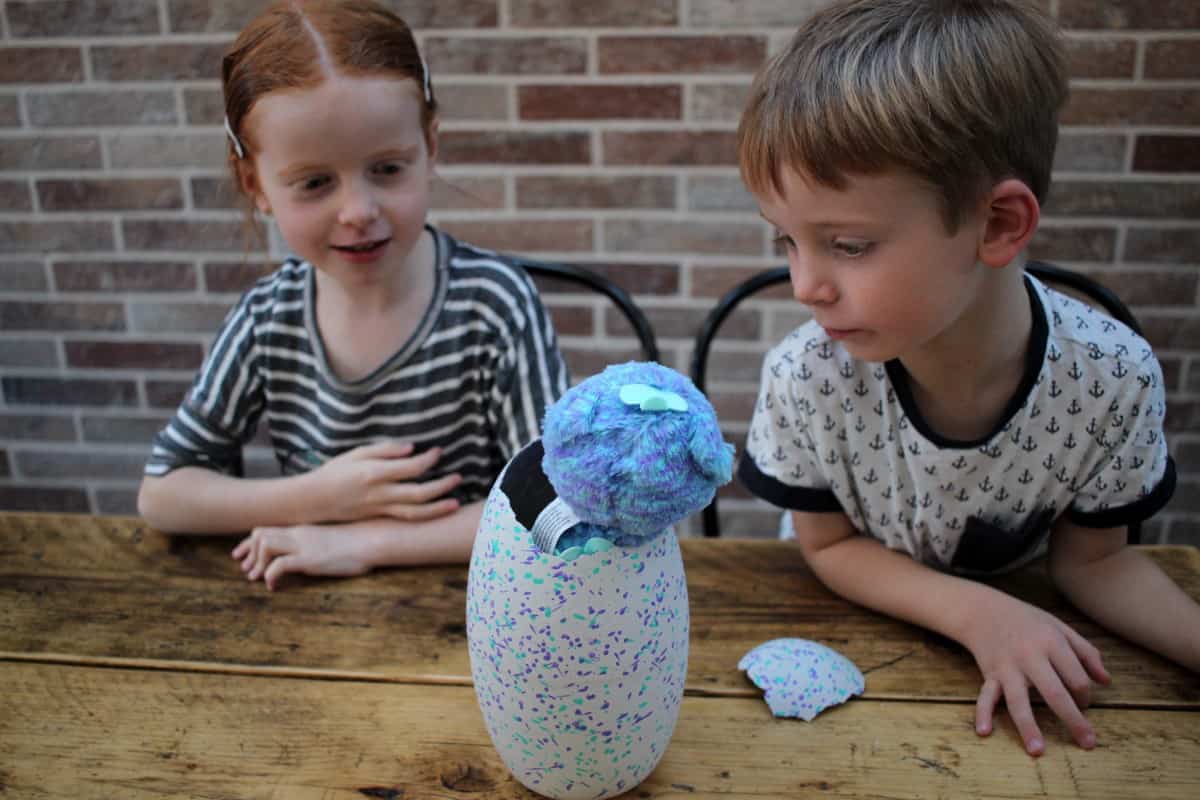 But, there was a surprise! When they pulled the Hatchimal out they found his twin underneath!! Hatchimal Surprise is two Hatchimals – twins!
To say the children were excited was an understatement. They expected, like with most toys, to get one and to share – but instead they had one each! The twin was pulled from the egg and was ready to play just like his brother.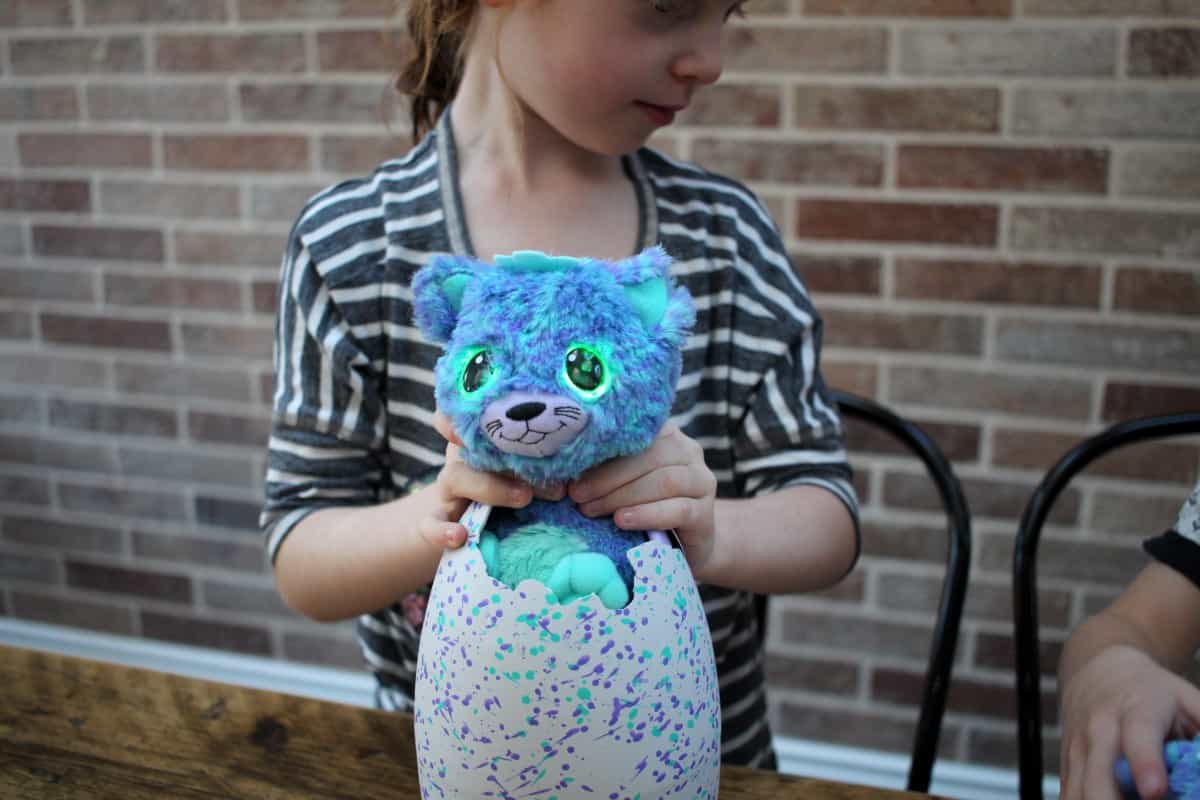 One hatched the Hatchimals are in baby mode – and ready to play! They need looking after just like any baby and they need plenty of love and cuddles too. There is a twin A and a twin B and one has a solid neck and one has a neck that you can press up and down – they also both have different coloured eyes that show their feelings and emotions.
The Hatchimals in baby mode are so interactive. The children love to cuddle them, play with them by turning them upside down, scaring away their hiccups, and even making the twins play with each other. You can face the twins towards each other and they'll say 'I love you' and making kissing noises – they are always happiest when they're together and because of this when the children have to leave them to go to school or something they always leave them side by side.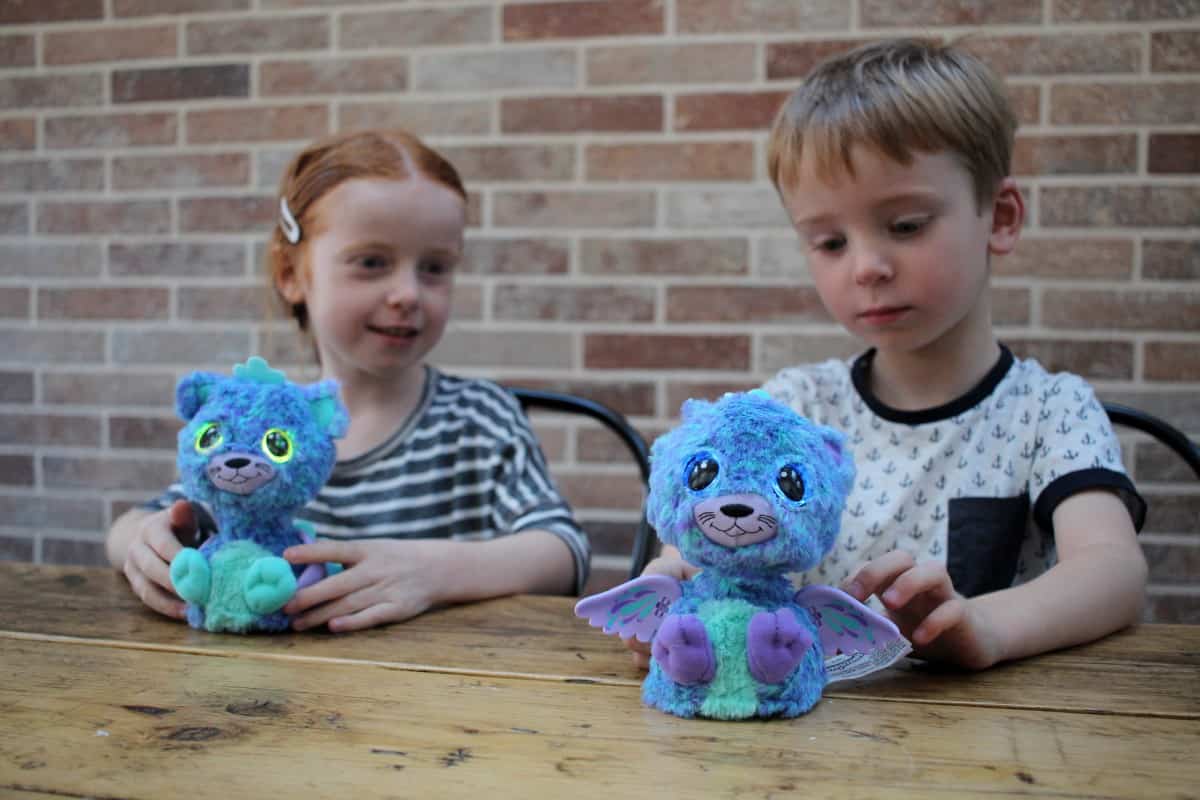 LP's Hatchimal has now moved into toddler mode where it sings and dances – and you can even record your voice for it to play back to you! Little Man is still giving his Hatchimal lots of love and attention until it moves to the next stage and then they both have the kids stage to look forward to – where the twins can play games both individually and together.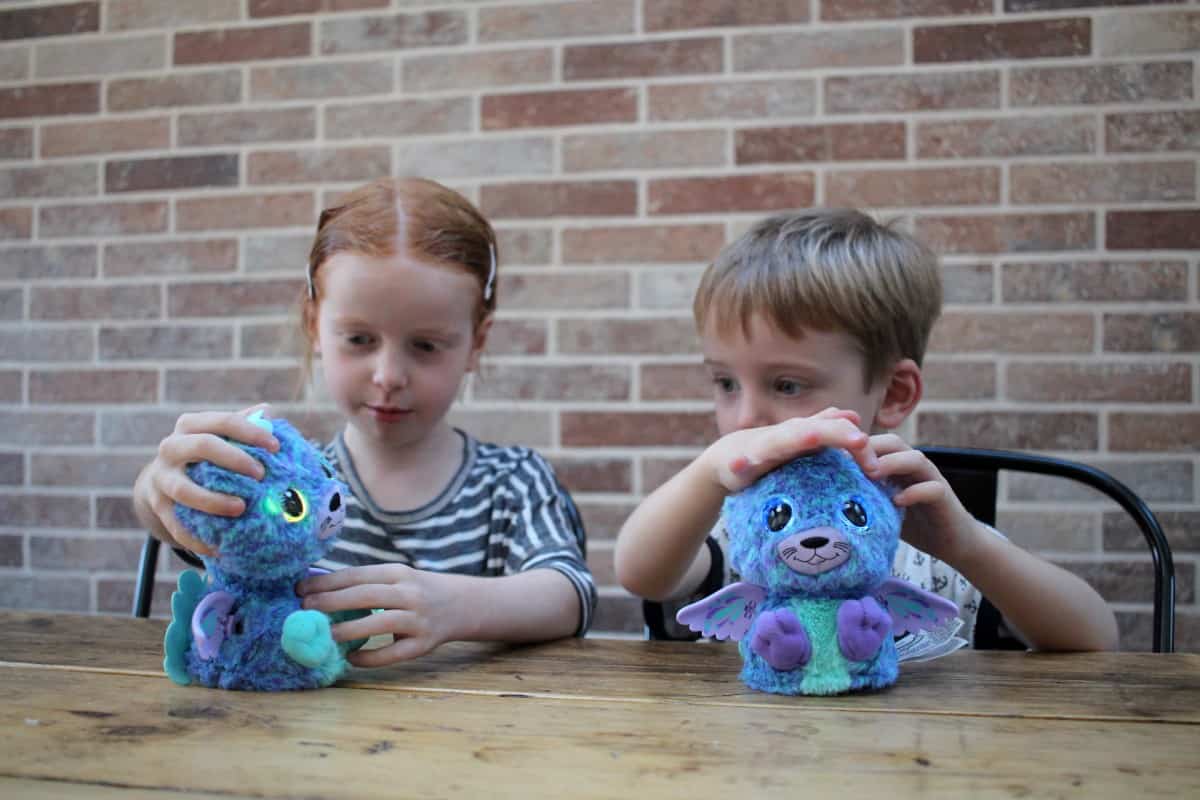 With a Hatchimals Surprise egg there are so many different twins that could be inside. They will either be Peacats or Giravens and come in a variety of colours. We had two Peacats that are pretty much identical apart from the colour of their feet.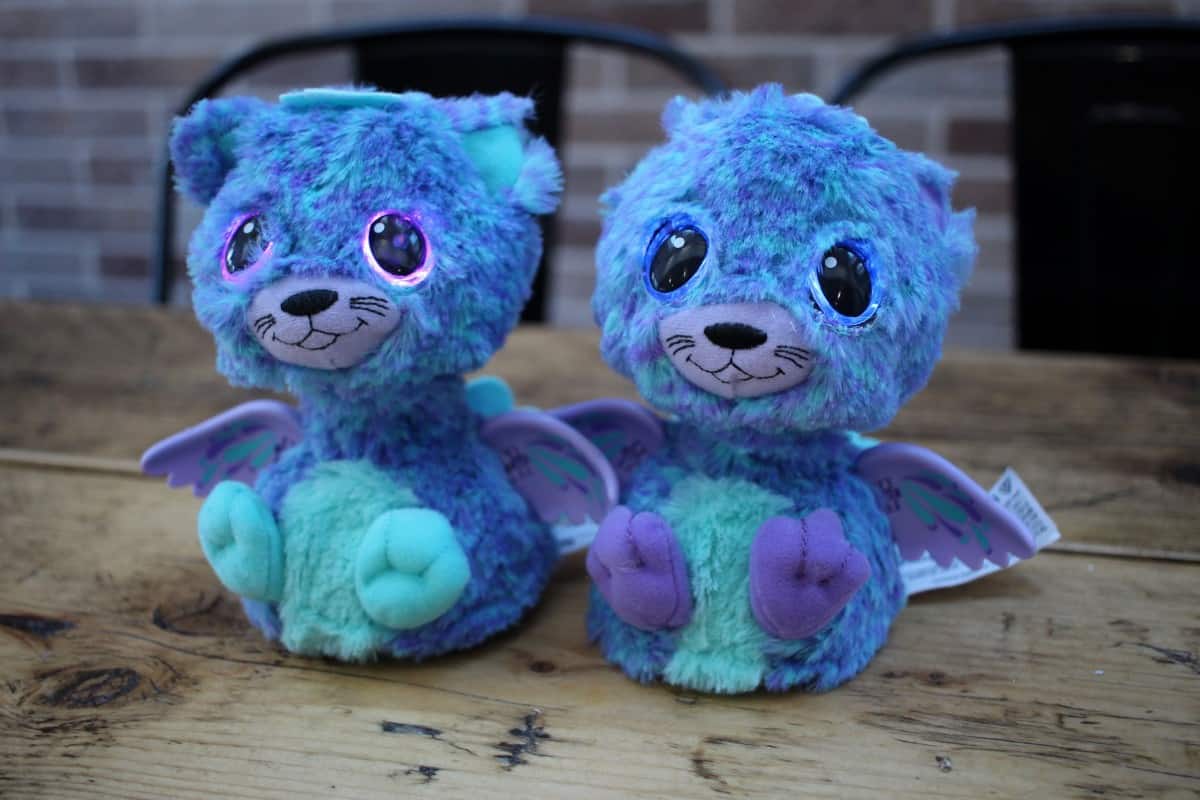 LP and Little Man have loved their first experience of Hatchimals and are already asking when they can hatch another! I love that Hatchimals Surprise has pretty much given us two Hatchimals for the price of one – perfect for siblings! They are great value at £74.99 for two compared to £59.99 for the classic Hatchimals.
I know that Hatchimals Surprise will be a hot favourite at Christmas this year – and here's a video we made of ours hatching: