Disclosure: We were sent the featured products for the purpose of this post however all opinions are my own.
Over the course of your child's life, from birth onwards, you spend so much time and money researching the best cars seats, making sure they fit in your car and making sure that you buy the safest option for your child. But what if there was a car seat that you could use from birth that would grow and adapt with your child to keep them safe throughout their childhood – all the way through until they no longer needed a car seat?
Well, Graco Milestone could be just the thing. This revolutionary new convertible car seat has three different modes – easily changing from a rear-facing baby car seat to a forward-facing five point harness seat to a high-back booster seat. It's set to be the only car seat a child needs.
Over the last few months Little Man has been using the Graco Milestone seat and I wish we'd had it when he was tiny so we could have tried out the baby stage too. But, with the seat in forward facing, five point harness mode it was simple to install and fit well in the car. The harness and headrest can be adjusted simply with just one hand and at the same time – rather than having to adjust lots of different things as your child grows.
The car seat has a two position recline that is simple to adjust just by pulling the front of the seat upwards however we did find that the seat would often recline as we were tightening Little Man's harness and so we had to push it back into the upright position for our usual journeys. The harness is also a little stiff to adjust, needing to tug quite hard to tighten the straps but we're able to tighten them fully to keep Little Man as secure as possible in the car.
The Graco Milestone car seat is nicely padded, with removable seat pad for easy cleaning. It also incorporates a cup holder – Little Man's favourite feature! He's able to have his snacks and drink close to hand on long journeys – and even puts toys in it sometimes too.
Little Man loves his new seat and couldn't be more comfortable in it. With side impact protection in the headrest and a durable, steel reinforced frame built into the seat I am confident that Little Man is also as safe as possible wherever we travel.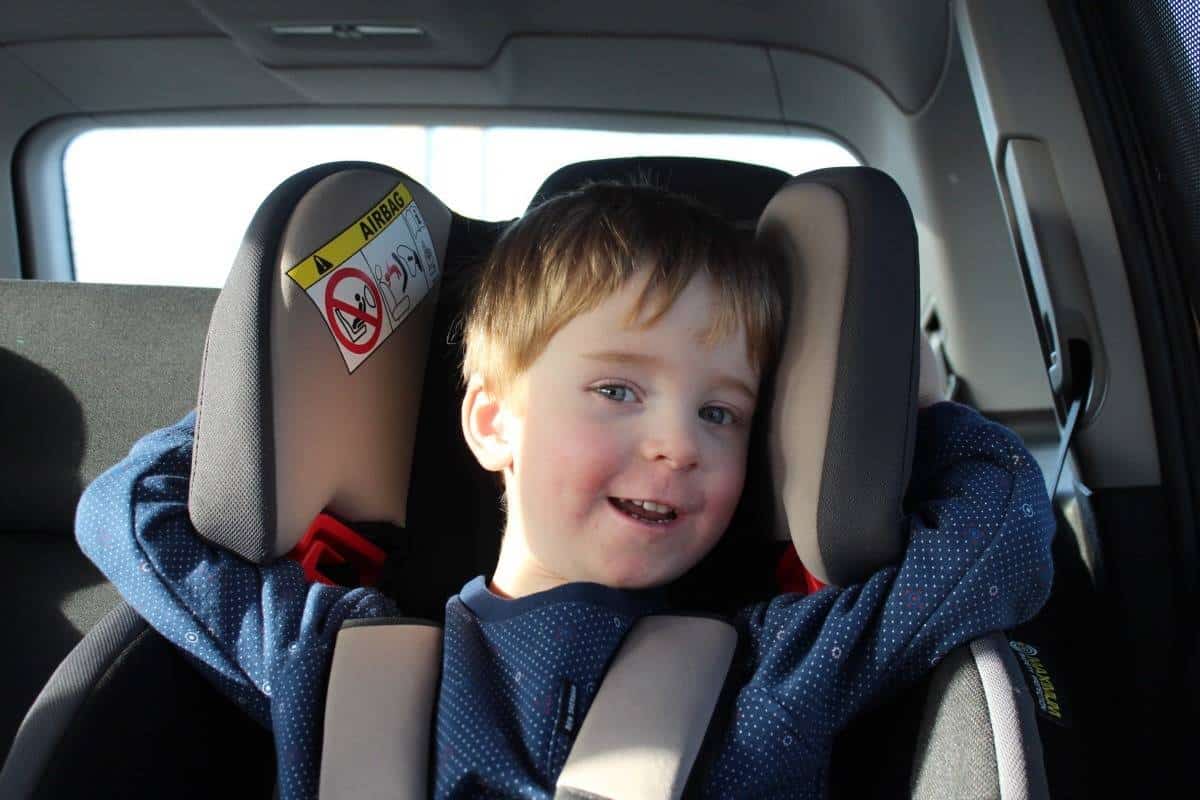 The Graco Milestone seat would be a great investment and definitely would have been a great option when the children were babies. The only downside to that is I know how important it is when you have a new baby to be able to move them in and out of the car without disturbing them. With Graco Milestone you wouldn't be able to take your sleeping baby from the car whilst still in the car seat, or attach it to your pushchair frame for a quick trip to the shops. This, I know, could be a deal breaker for many parents. But, from Group 1 onwards Graco Milestone is a pretty perfect option.
The Graco Milestone Car Seat has an RRP of £179.99