Disclosure: We were sent the featured products for the purpose of this post however all opinions are my own.
This post contains affiliate links and I may receive commission if you visit a link and buy something. Purchasing via an affiliate link doesn't cost you any extra, and I only recommend products and services I trust.
Little Man is really starting to get into character toys and ones that have familiar characters from his favourite TV shows so when Fisher Price sent us some of the Go Jetters toy range to review Little Man was in his element.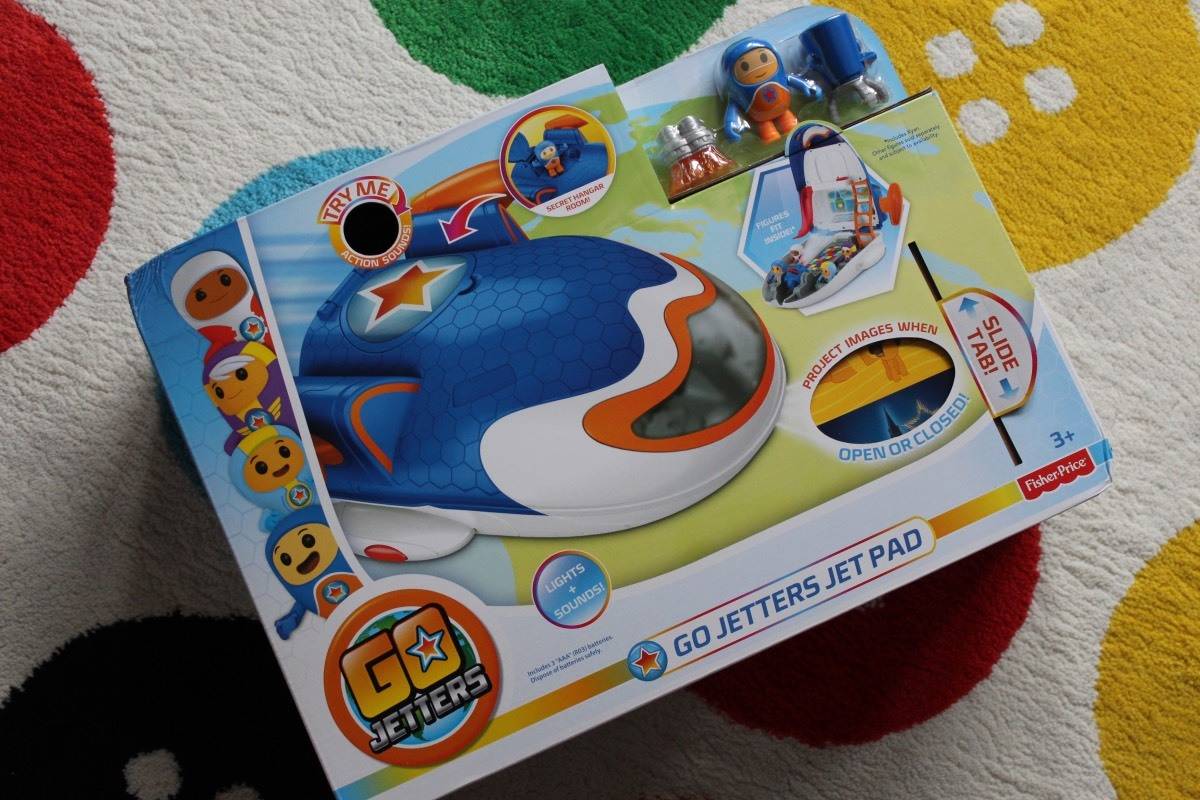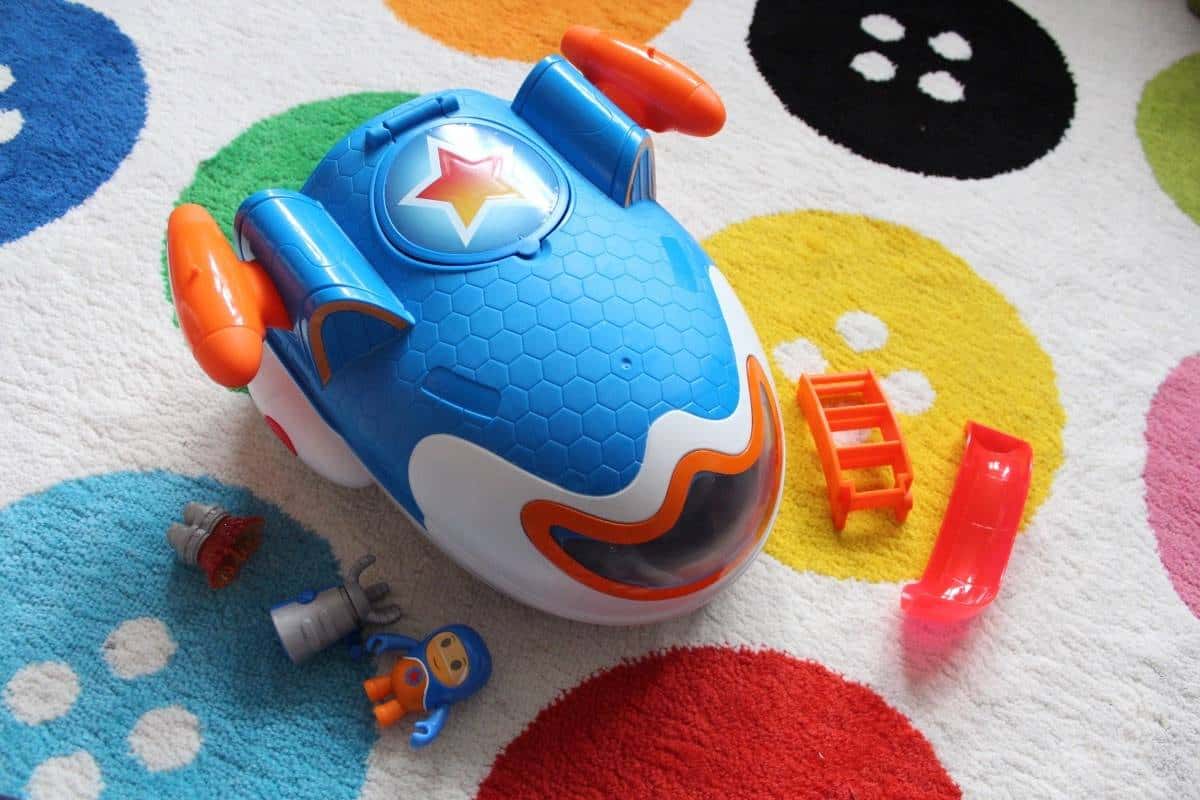 The main toy that we were sent was the Go Jetters Jetpad which is such a substantial toy and one that will keep children entertained for hours. The Jetpad opens up to give access to so many play areas – and even a hidden room where you can store the accessories that come with the playset.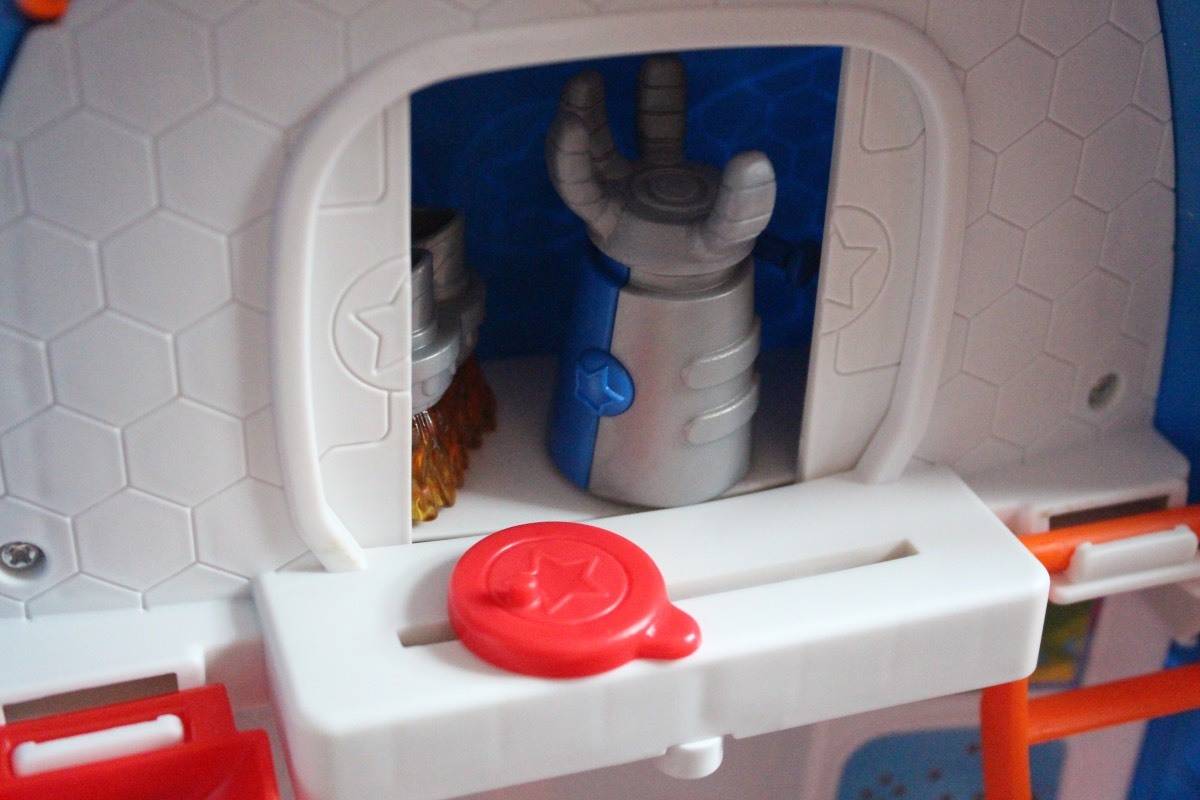 The Jetpad playset includes a Kyan figure and two extras to click onto Go Jetters figures – a jetpack and extendable arm. These really add to the game play and attach easily to the Kyan figure. He's also great to play with as he has posable arms, great for acting out adventures!
The inside of the Jetpad features a projector that works really well and helps the Go Jetters plan their next mission – showing landmarks from around the world. It has an auto-shut off which is a great idea and really helps to save batteries.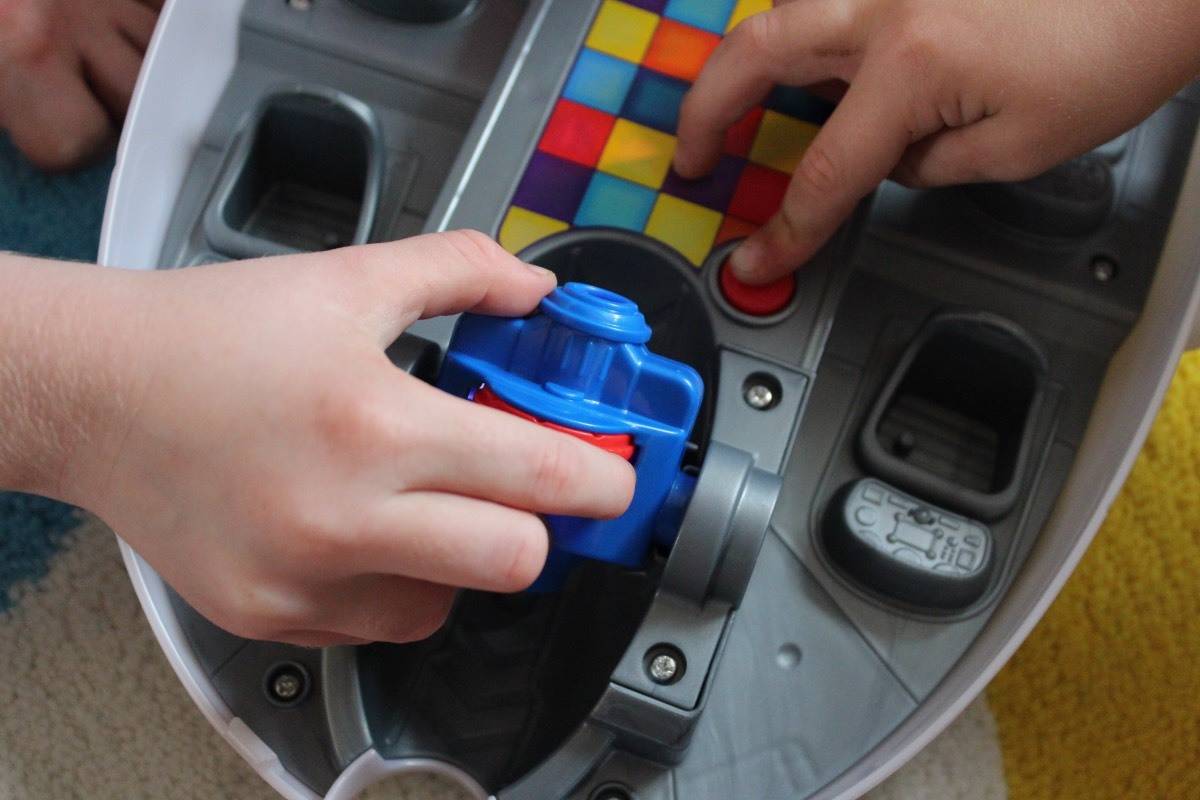 The set also has a button that plays phrases from the show and Little Man loved this aspect, copying the phrases and even replying to them. The playset included a slide and ladder too however, these have to be taken off for storage and we did find that when in use they came unattached easily but the children were happy to play with the set without the attached so not a huge problem.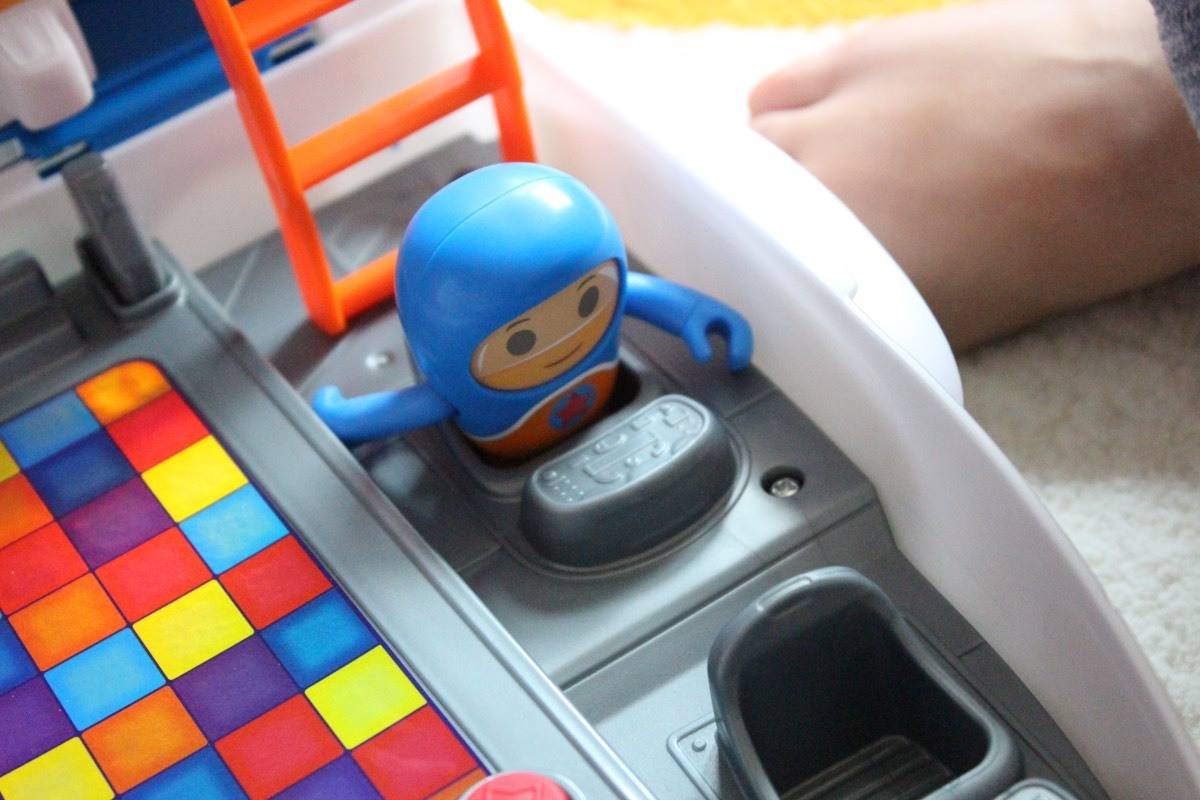 LP's favourite toy from the range is the Go Jetters Ubercorn. For anyone that doesn't watch the show, Ubercorn is part mentor, part disco dancer and part geography guide. He's fun and funky and loves to dance. LP adores him and laughed at the mix of phrases and songs he came out with when his tummy's pressed.
The Ubercorn is a really good size and really cuddly, making the perfect companion for any child. After a whule LP realised that if she held down the button on his tummy he'd sing the Go Jetters theme tune – which her and Little Man would then join in with!
The last toy we were sent was the Foz Figure and G.O. Mag set. Foz, like Kyan, has posable arms and would make a great addition to any of the Go Jetters playsets – or a great toy to play with on his own. The G.O. Mag attaches to his back and you can press a button to pop the thrusters out, whooshing him into space!
Little Man loved flying Foz around the Statue of Liberty and making up his own adventures for Foz to go on. The whole range of Go Jetters toys are well made, look just like the characters from the show and are quite educational too – helping children to learn about the world. They've definitely been a hit in our house.