Disclosure: We were sent the featured products for the purpose of this post however all opinions are my own.
This post contains affiliate links and I may receive commission if you visit a link and buy something. Purchasing via an affiliate link doesn't cost you any extra, and I only recommend products and services I trust.
The children have a real thing for dinosaurs at the moment – even more so since seeing the trailer for the new Jurassic World movie. So, they were pretty excited when the new range of Imaginext Jurassic World Toys from Fisher-Price arrived for us to review.
Imaginext Jurassic World toys are great for any dinosaur fan – whether or not they have seen the Jurassic World movies. The range has toys at pocket money prices and bigger hero products that would fantastic as birthday or Christmas gifts but the great thing with the range is that the toys all work together and compliment each other perfectly, creating a collection of toys that can be enjoyed for years.
Little Man loved the Walking Indoraptor – a really good size dinosaur that cleverly races forward, chasing the ATV as it moves along in front of it. It came complete with an Owen figure as well, allowing for so many game play options.
The Walking Indoraptor has two different speeds – walk along or rushing – and the children loved how lifelike she was, making so many sounds and moving around the room as they moved the ATV along. We could only get the dinosaur to walk in straight lines though and being able to walk more freely after the ATV would have been nice.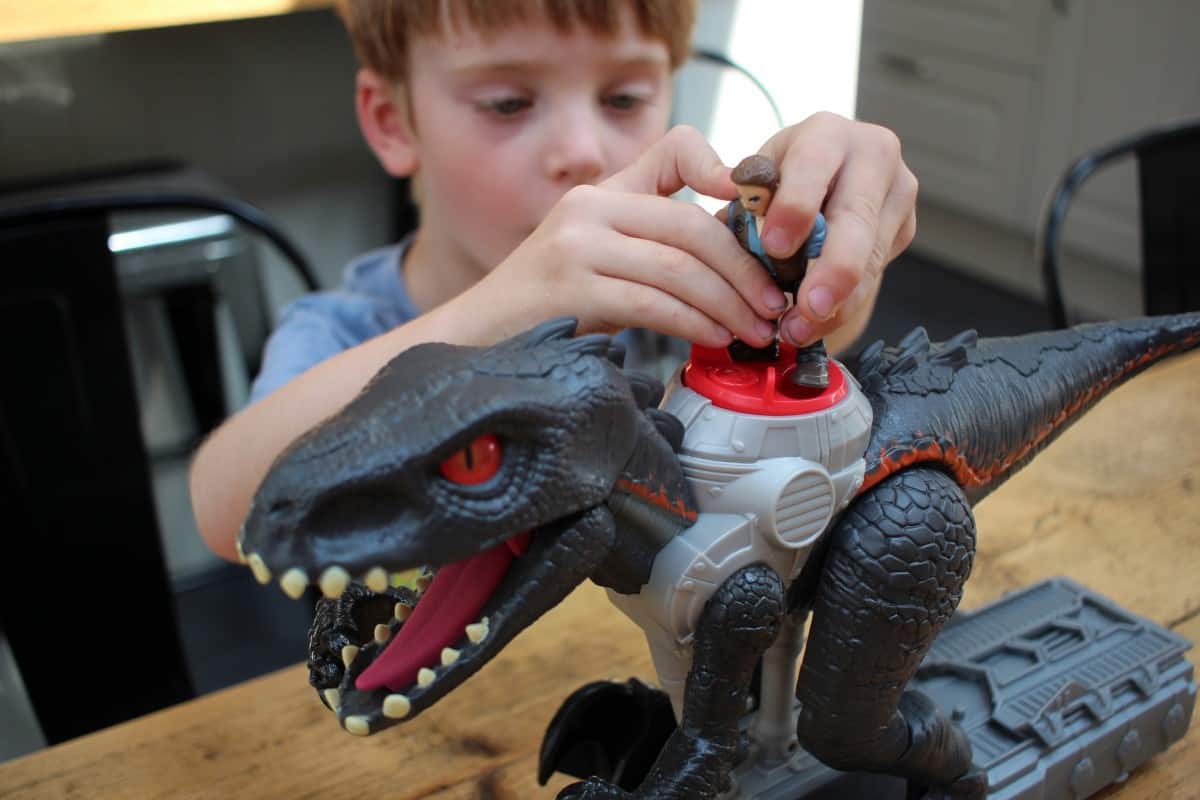 Another big toy in the range is the Dinosaur Hauler, a really good size vehicle that comes complete with a projectile launcher, net projectile, dinosaur and figure. Little Man was blown away by how much was included in this set and how many different play options there were.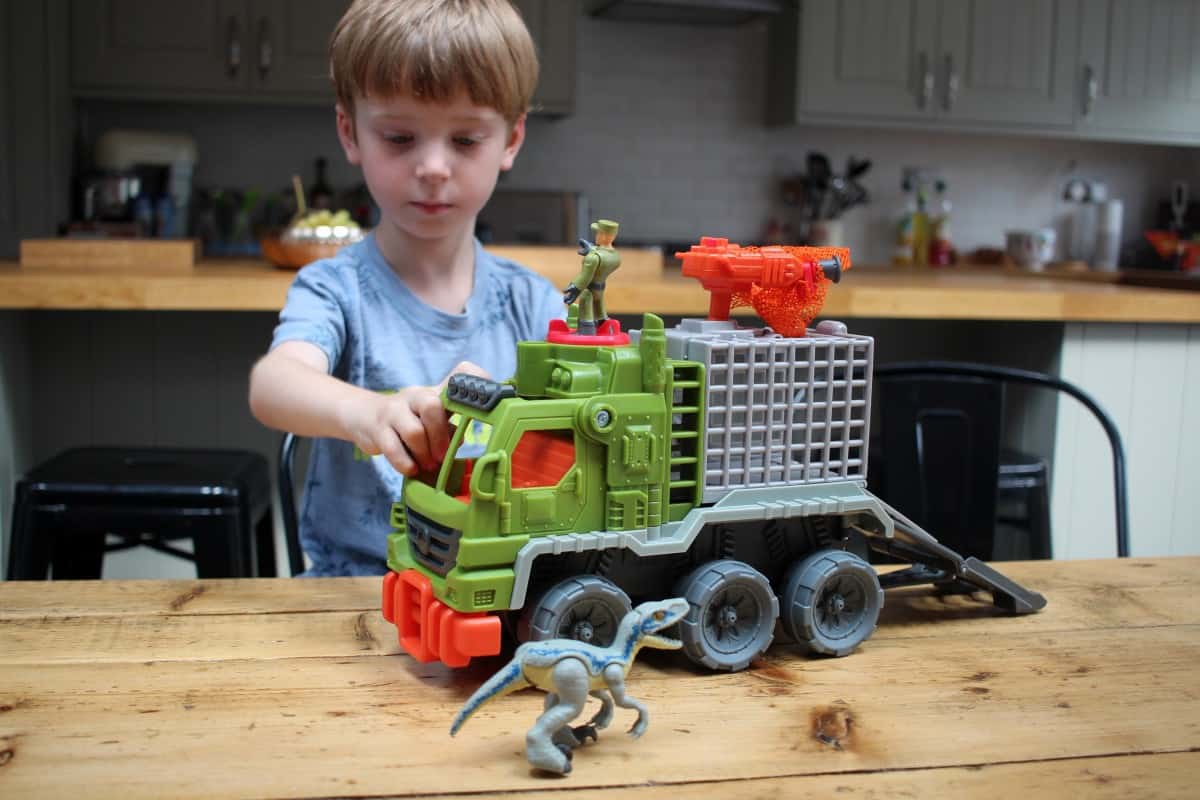 On the Dinosaur Hauler there's a Power Pad that you can turn to lower the ramp and eject the cage completely. You can also launch the projectiles to catch a dinosaur and haul it into the cage. It's a really well thought out playset and Little Man really enjoyed playing with it – moving the hauler around, catching dinosaurs and holding the dinosaurs in the cage on the back of the hauler too.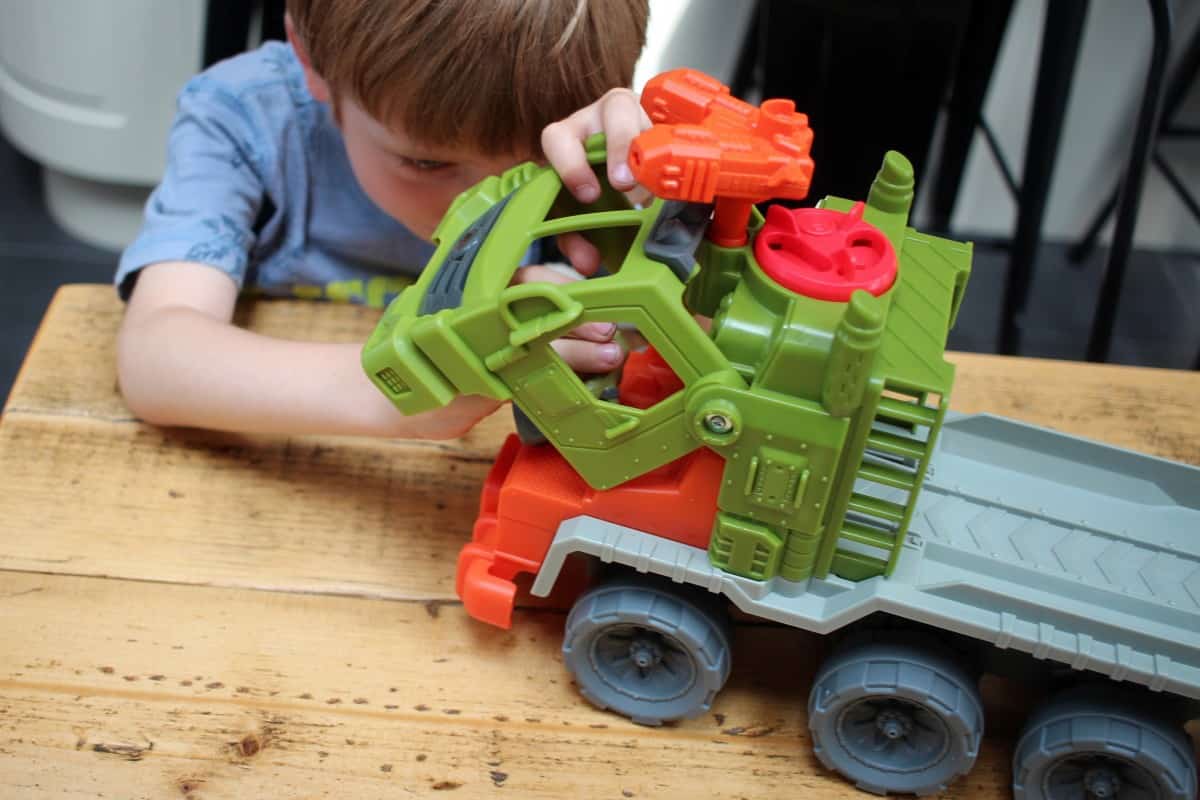 Part of the set also included one of a Feature Character Assortment of toys which include a Power Pad to bring the Jurassic World sets to life. The set includes a really cool dinosaur – who opens and closes her mouth, a character figure and accessories. There are three different versions in the range to collect and they are a great way of expanding any Imaginext Jurassic World Toy collection.
There's also a Basic Character Assortment which include a character figure and a vehicle. There are a few to collect and ours included a character and breathing apparatus to transport underwater.
The whole Imaginext Jurassic World toy range is perfect for any child aged 3+ and Little Man has really enjoyed playing with the toys – especially when used together to recreate his very own dinosaur themed stories. With the toys there are so many play options and the only limit to the fun that can be had really is just his own imagination.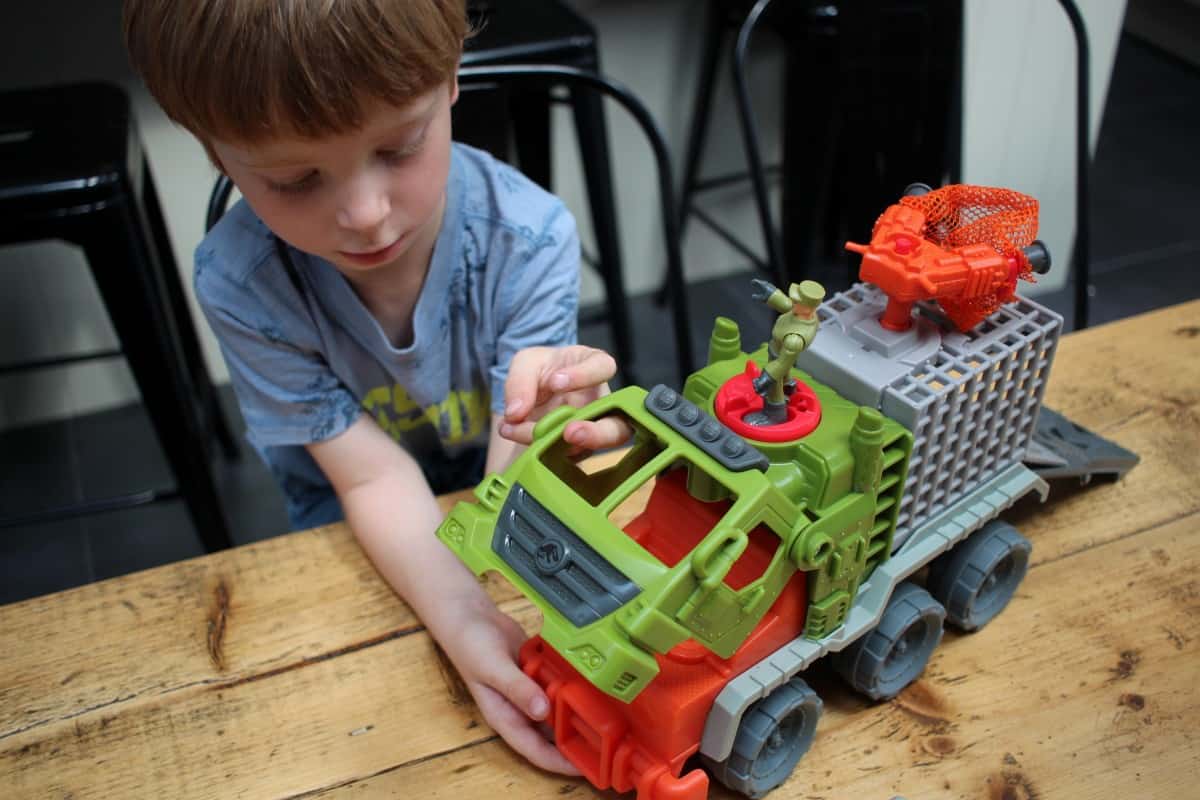 The Walking Indoraptor has an RRP of £64.99, the Dinosaur Hauler has an RRP of £42.99, the Feature Character Assortment has an RRP of £18.99 each and the Basic Character Assortment has an RRP of £11.99 each.