Disclosure: We were sent the featured products for the purpose of this post however all opinions are my own.
This post contains affiliate links and I may receive commission if you visit a link and buy something. Purchasing via an affiliate link doesn't cost you any extra, and I only recommend products and services I trust.
LP has just started to learn to tell the time and comes home each day trying to read the clock on our dining room wall. But, as much as we try to support her learning we've found that teaching the time is pretty tricky – unless we draw pictures and diagrams. But, we were sent the EasyRead Time Teacher Clock which seems to be the perfect way to help LP – and her brother – learn the time.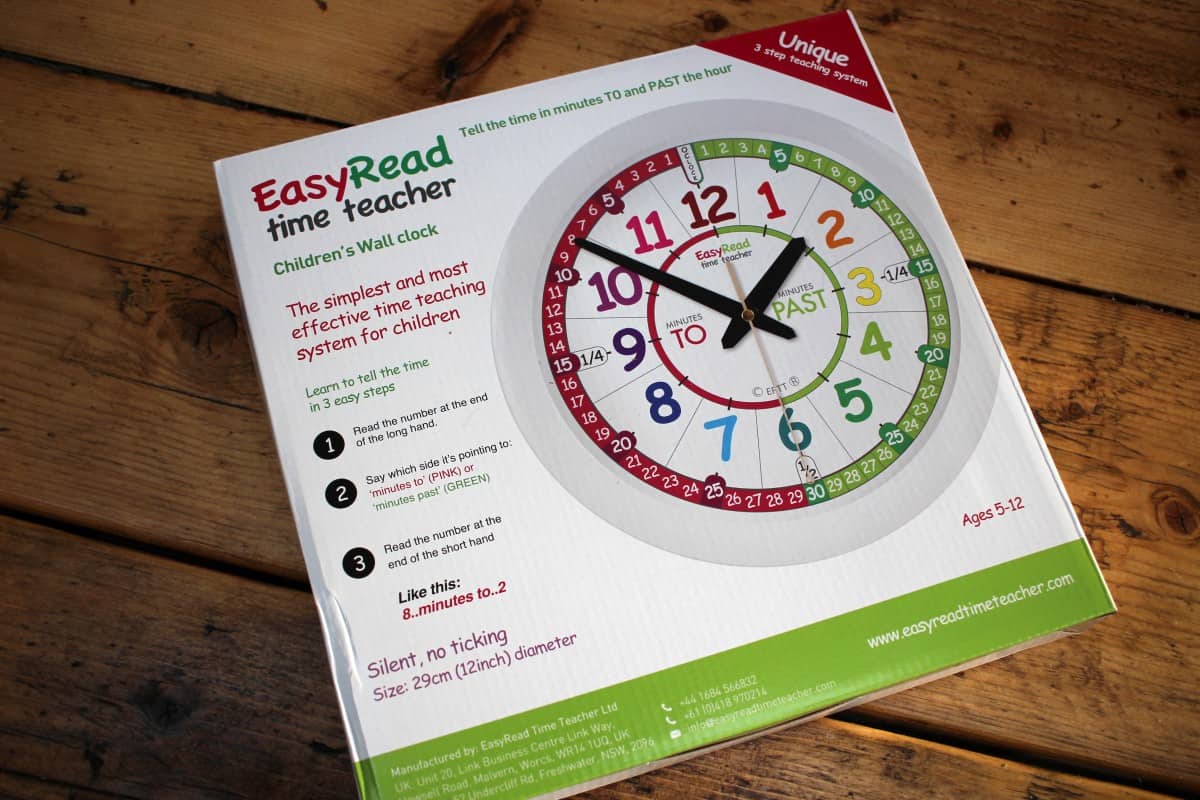 The EasyRead Time Teacher Clock comes in a range of colours and can easily be hung on a wall. It takes one AA battery and is pretty much like any other wall clock. Except the clock face has been created to make telling the time as simple as possible.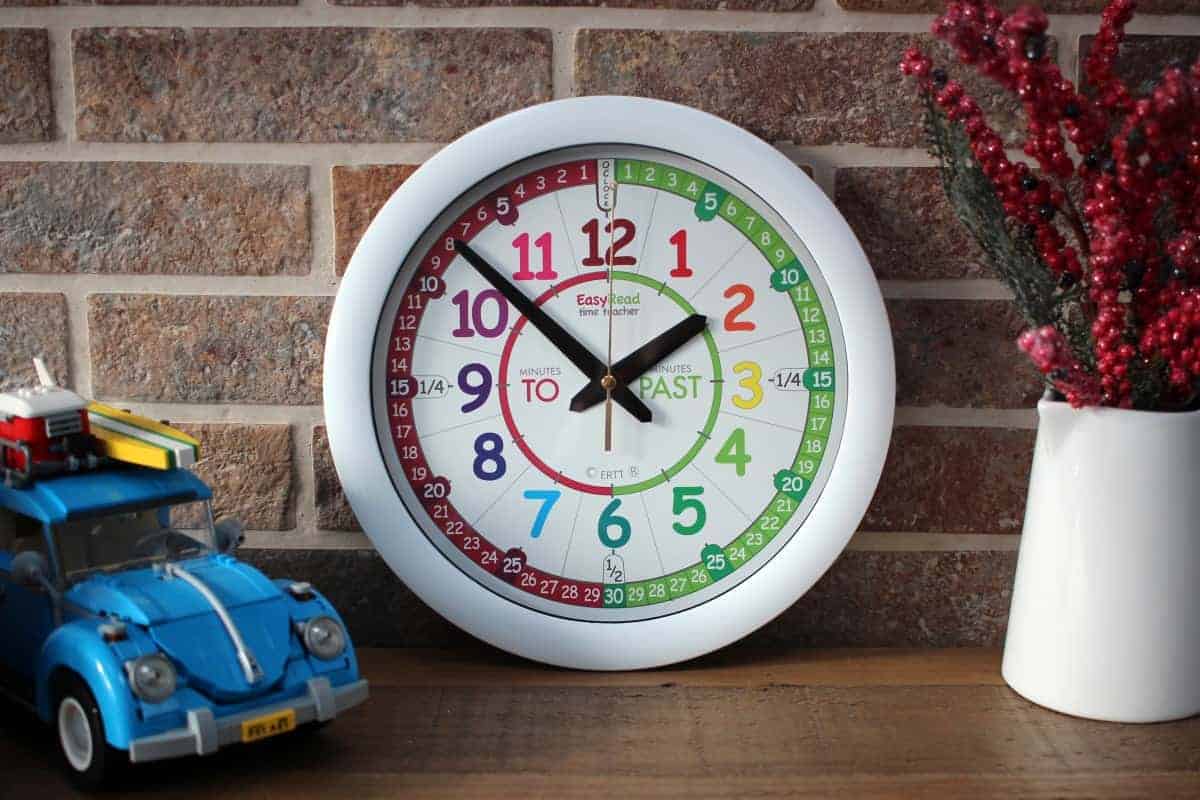 Each half of the clock face is in a different colour to show minutes past the hour and minutes to the hour. Each section of the clock is broken down into segments that the children can understand – five minute intervals and even individual minutes between them. There's also labels to say what each fifteen minute increment means – quarter past, quarter to, half past and o'clock.
The children love the clock and it has really helped LP with telling the time. She used to always get past the hour and to the hour mixed up but now she can easily see whether a time is ten past or ten two. In time she'll be able to read the clock using just the hands but until then the prompts on the clock face really help her to read the time consistently.
We are planning to put the EasyRead Time Teacher Clock on our playroom wall so the children can always read the time when they're playing. The colours work well for a playroom and the rainbow dial is something LP really loves.
As well as wall clocks, EasyRead Time Teacher also have alarm clocks and Time Teacher watches so you can support a child to learn to tell the time all around the house and outside of the home too. Once LP has mastered her wall clock we will be investing in a watch so she can always tell the time when out and about too.
The EasyRead Time Teacher Clock has an RRP of £24.95