Disclosure: We were sent the featured products for the purpose of this post however all opinions are my own.
This post contains affiliate links and I may receive commission if you visit a link and buy something. Purchasing via an affiliate link doesn't cost you any extra, and I only recommend products and services I trust.
LP and Little Man both really love STEM toys at the moment – anything that inspires them to think and create, using skills from science to maths and every aspect of technology. So when we had a Clementoni delivery the children couldn't have been more excited and cracked open the Science Museum Mind Designer straight away.
The Mind Designer is a robot that you can program to play games, move around the room, follow instructions and even draw. He takes 4AA batteries, not included, and is ready to use straight from the box. He comes with a double sided chart giving two types of game play and four coloured pens.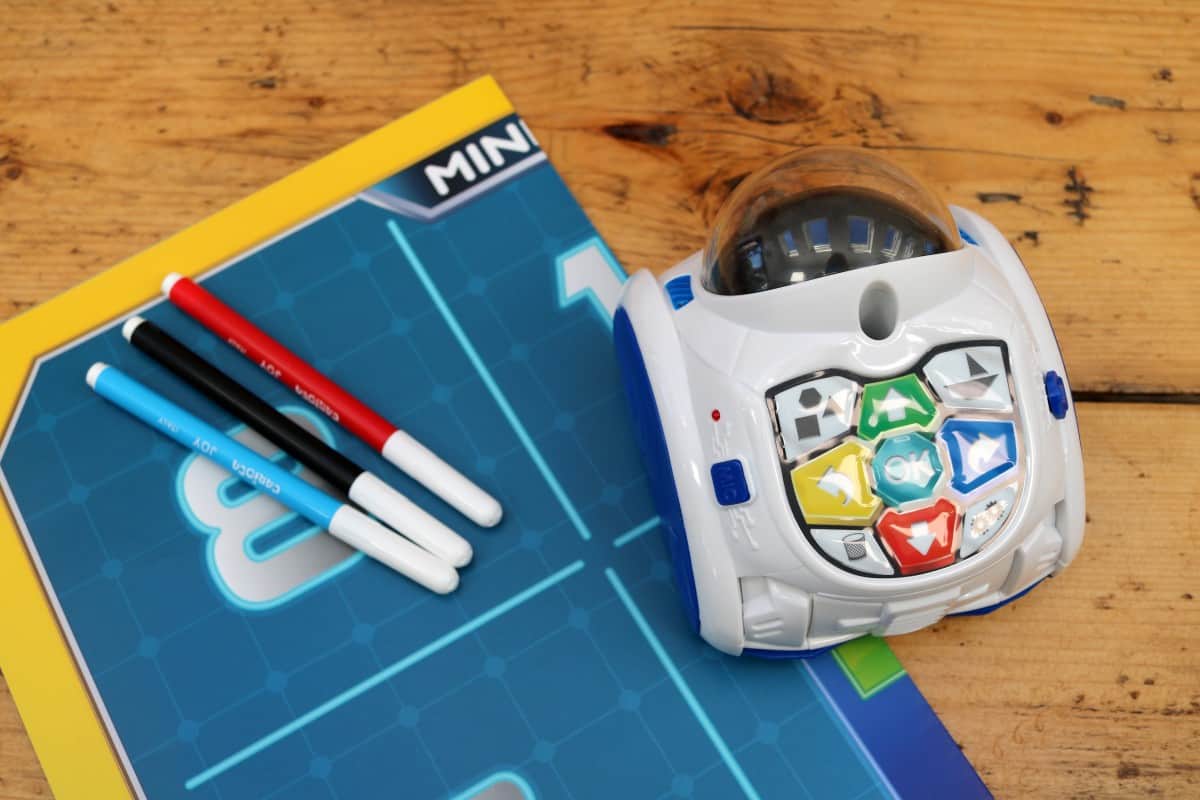 The chart has two different sides, an arithmetic chart and an Escape Room chart. On the first side, Mind can be programmed to carry out arithmetical functions and in the Escape Room chart children solve quests and develop skills in logical thinking. LP and Little Man really enjoyed this although working out which direction Mind needs to move in and how many spaces could be quite tricky at times. The chart was also a bit hard for Mind to move across at times but the children helped him along with a little nudge in the right direction.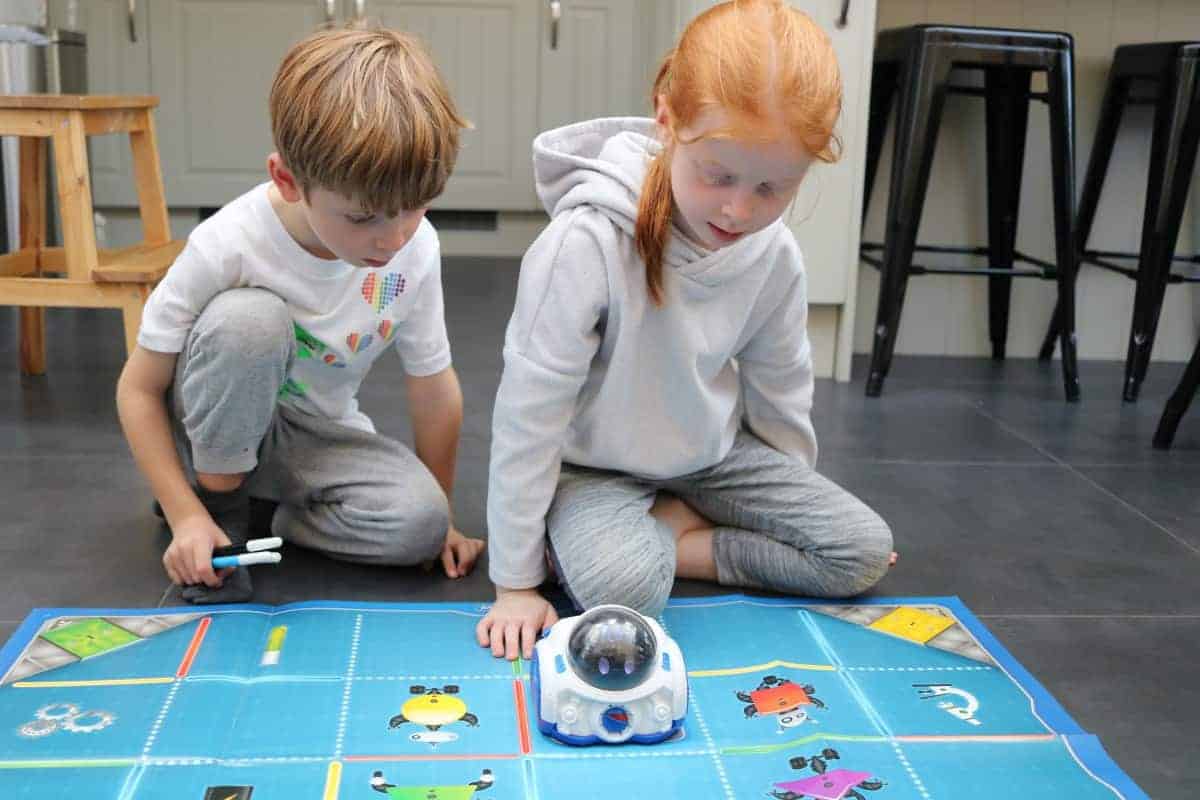 This incredible little robot can be programmed manually – by pressing the buttons on his body – or by voice using the voice recognition function. The children loved telling Mind what to do – which shapes to draw or where to move to – but we did find this function a little tricky at times as you had to say the exact phrase that Mind has learnt to respond to. It's isn't intelligent enough to respond to any random commands but it does come with a handy guide giving a list of what phrases to say and in what order which really helped the children to talk to the robot and make him understand and listen to them.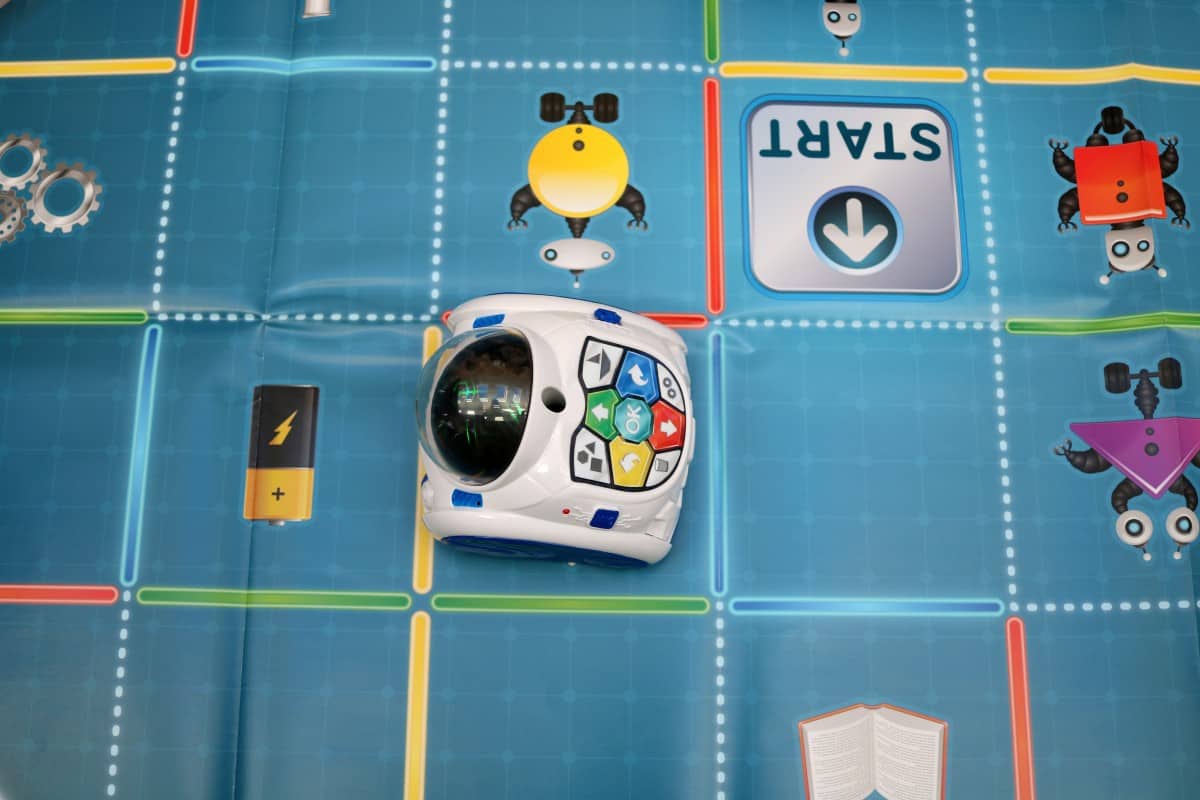 LP and Little Man's favourite part of the Mind Designer was making Mind draw them pictures. By pressing his buttons or by talking to him they could inspire him to draw different shapes and creations – everything from boats to trees and houses. They thought Mind was so clever and loved that once he'd drawn something they could colour it in or make it into part of a much bigger picture.
Mind Designer also has an exclusive free App where children can experiment with coding instruction blocks, create complex geometrical shapes and play with original interactive code-games. Plus, thanks to Bluetooth, Mind's content is permanently updatable for limitless playability.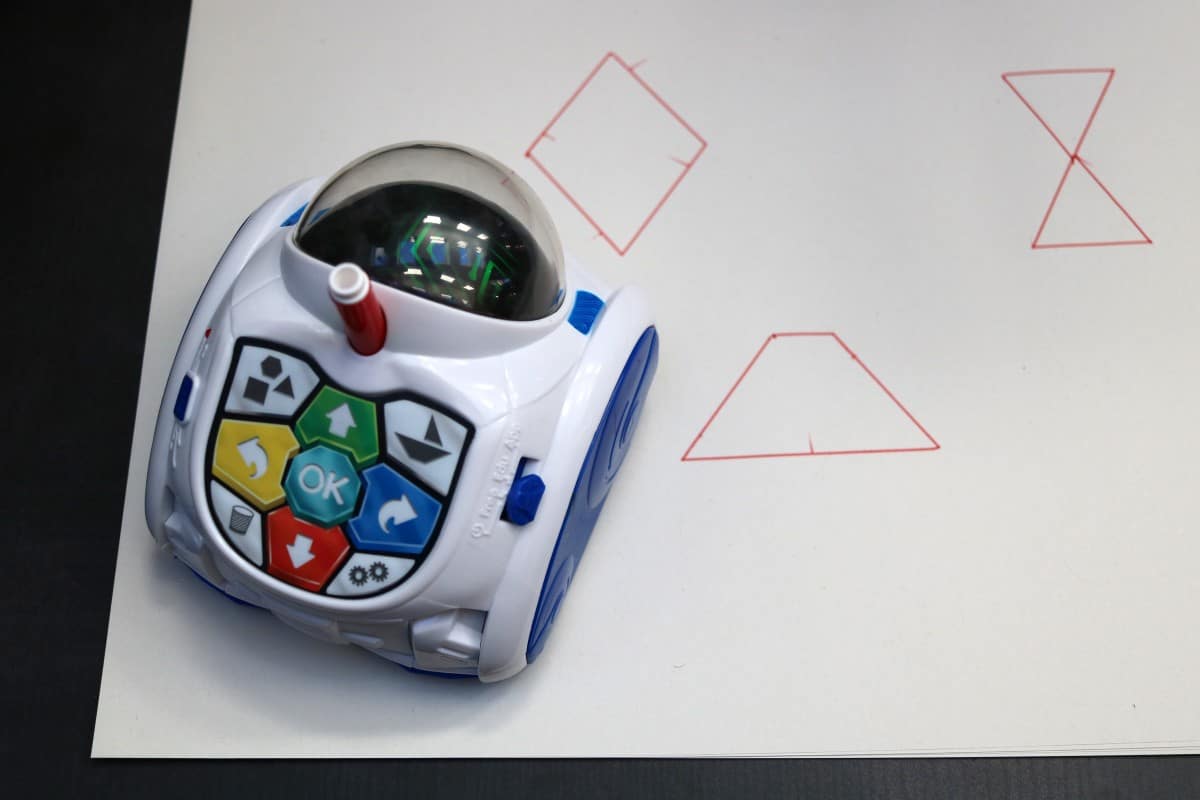 LP and Little Man absolutely loved Mind and he really got them thinking – so much more than typical toys would. He has so many different levels of play, so many different modes and just so much to do that I know it will be years before they get bored of him.
Clementoni don't just create Mind Designer though. They have a vast range of STEM toys and they also sent us their Science in the Laboratory kit where LP and Little Man were able to create their very own laboratory at home, complete with microscope and centrifuge. It came with so many experiments and we tried a couple of them – separating the different parts of yogurt and separating sand and salt from water.
It's safe to say that any toys from Clementoni will be educational and fun, teaching children so much about science and technology. We'll definitely be looking out for more of their products in the future.
The Clementoni Mind Designer has an RRP of £49.99 and Science in the Laboratory has an RRP of £44.99