Disclosure: We were sent the featured products for the purpose of this post however all opinions are my own.
Ready for half term All About Party Bags sent us a couple of Busy Bags to review – a great idea for any time you need something to keep children entertained – in the car, on a plane or train or even just as something to do during some quiet time on an afternoon.
LP and Little Man's Busy Bags were picked from a really huge selection that All About Party Bags offer. They have so many different options where the bag contents is concerned and you can easily search for products that are both age and gender appropriate for your children.
The Busy Bags have a choice of organza drawstring bags or paper gift bags to keep everything in and you can add sweets and bubbles to the bags too. I chose to include the sweets and use organza bags that come in a really good variety of colours.
Both bags arrived really well packaged and Little Man immediately loved his bag full of toy vehicles and a really lovely board book full of monster trucks. The products suitable for Little Man's age range were a bit limited – as he isn't a baby but isn't yet capable of using most 3+ products but this isn't a problem just with All About Party Bags, it's something we come across often as toy manufacturers often forget the age 2-3 bracket. All the same, Little Man loved his Busy Bag and the addition of sweets kept him happy for ages.
LP's Busy Bag had a lot of smaller gifts inside – a jigsaw, notepad and pencils, a mask, hair clips, stickers and a set of beads that she spent such a long time playing with. Anything that you can make with beads is a huge hit with LP as she loves to concentrate and have the satisfaction of making something all by herself.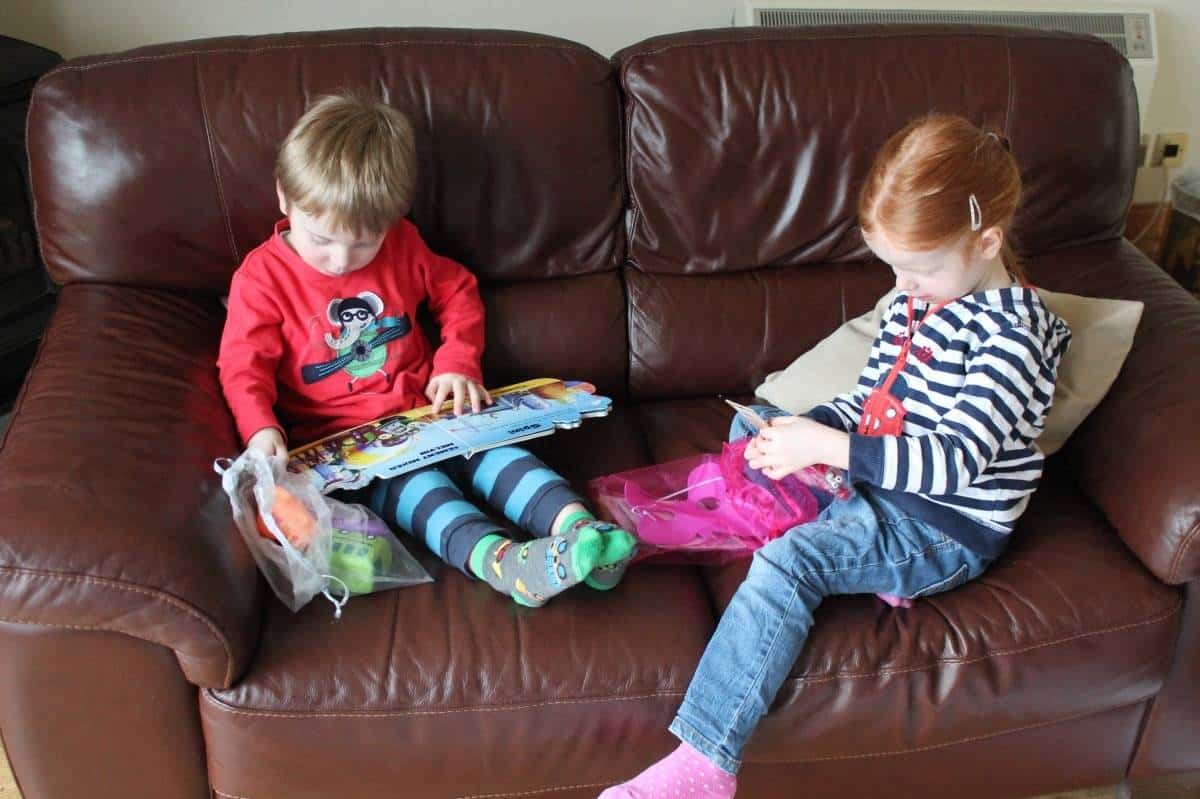 The children loved their busy bags and they are definitely something we would buy again in the future. The children opened their bags during some quiet time on our week away and it was something they then picked up and used throughout our holiday. Considering the bags cost as little as £6 I think they are great value and well worth buying as a treat. They'd also be great as ready made party bags or ways to keep children entertained at weddings or any other occasion.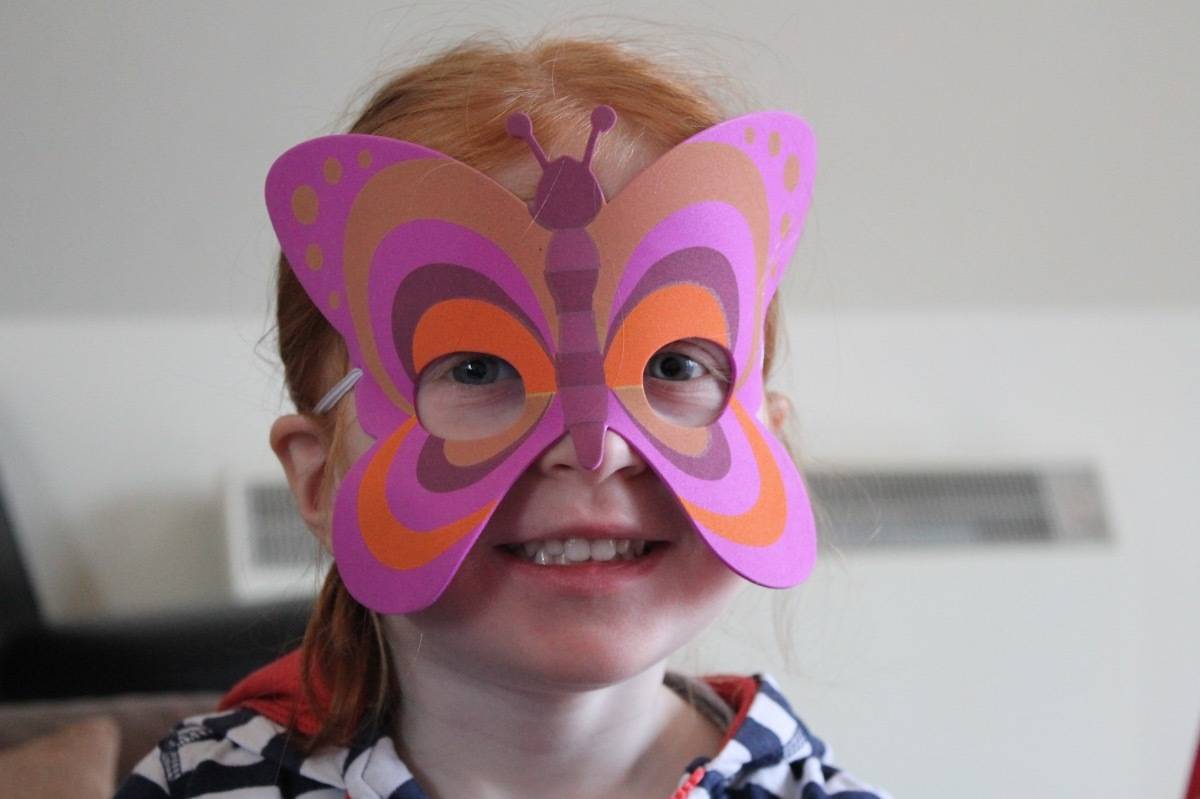 Disclosure: We were sent the featured products for the purpose of this post however all opinions are my own.