Disclosure: We were sent the featured products for the purpose of this post however all opinions are my own.
This post contains affiliate links and I may receive commission if you visit a link and buy something. Purchasing via an affiliate link doesn't cost you any extra, and I only recommend products and services I trust.
Little Man absolutely loves trains and Brio is a huge part of that. Over the last few years he has amassed quite a wooden train set collection but loves the Brio World range which lets him create whole towns and cities just like the ones he is familiar with in our day to day lives. Wooden train sets are now so much more than vehicular toys and are now a gateway to a whole world of imaginative play.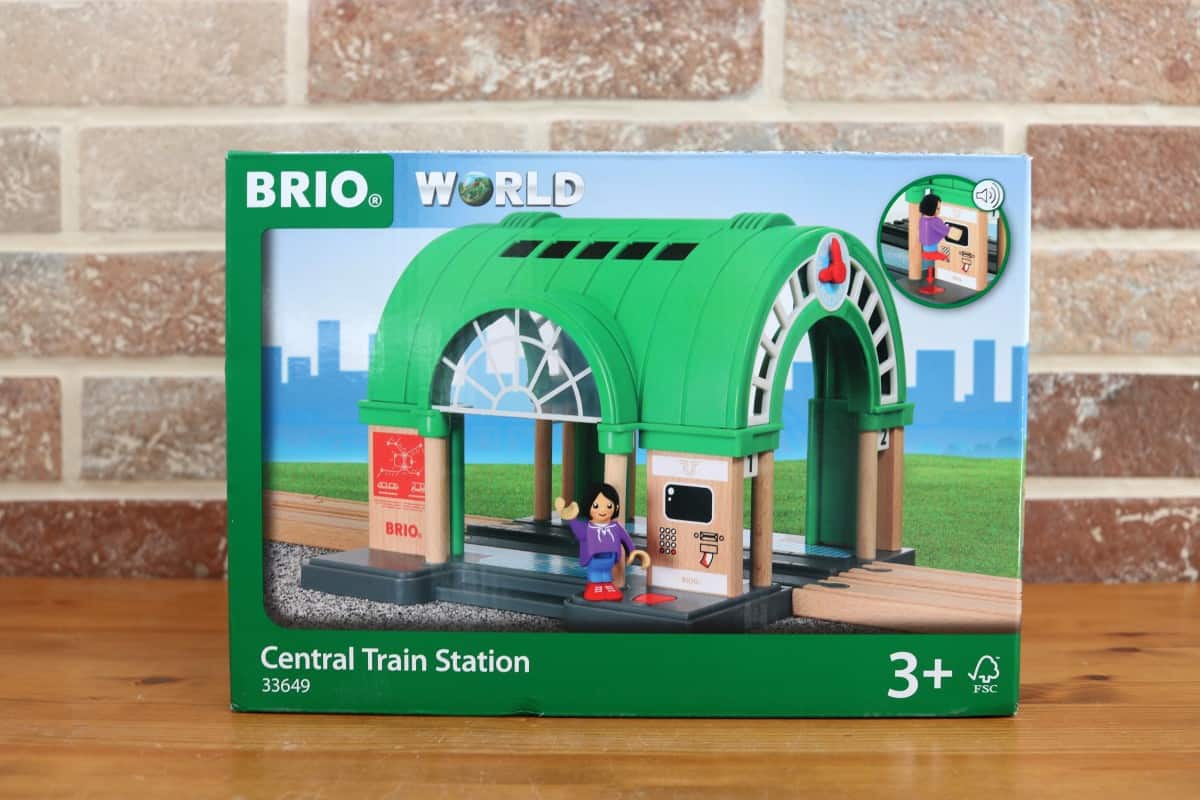 The newest part of Little Man's Brio collection is the Brio World Central Train Station which would have pride of place in the middle of any train set. The Central Train Station looks just like the big train stations in major cities and Little Man was excited by it from the moment I took it out of the box.
Like most Brio World products, the Central Train Station is made of a combination of wood and plastic, making it flow well as part of a wooden train set but having the functionality and design that only plastic details would give.
The Brio World Central Train Station has two tracks running through the station so that you can make full use of both platforms and have trains going to completely different destinations. It also comes with a passenger and a clock with movable hands too.
Little Man's favourite part of the Central Train Station is that he can stand a figure in front of the ticket machine and it will make a range of realistic sounds, letting passengers buy tickets before their journey.
I think the Brio World Central Train Station is a great addition to any train set and any child would love playing with it. Little Man has sent passengers off on journeys all over the place – and seen them arrive again and meet their loved ones too. It's opened up a whole world of play options for him and the double train tracks really help increase the options when it comes to track design too. This really is a fantastic toy and something I know Little Man loves having as part of his train set.
The Brio World Central Train Station has an RRP of £33.99