Disclosure: We were sent the featured products for the purpose of this post however all opinions are my own.
We are big wooden railway fans in our house and have built up quite a collection over the years. It's one toy that is so timeless, that the children will play with for years and that will never date so we are always happy to add to it. So when we were sent the BRIO Metro Rail Set to review the children were so excited to add another dimension to their wooden railway.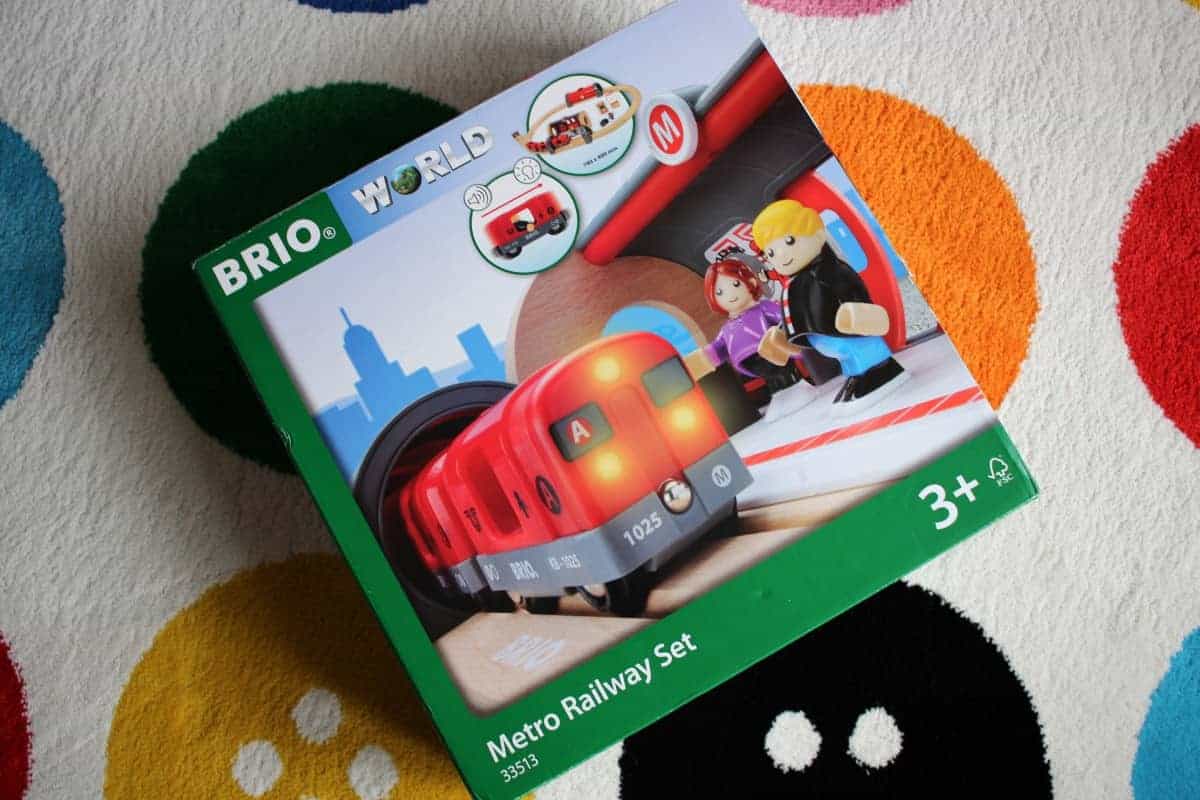 The BRIO Metro Rail Set comes with track pieces to make an oval track with a small siding and buffer. It also has a tunnel and a typical metro style station – complete with sliding doors.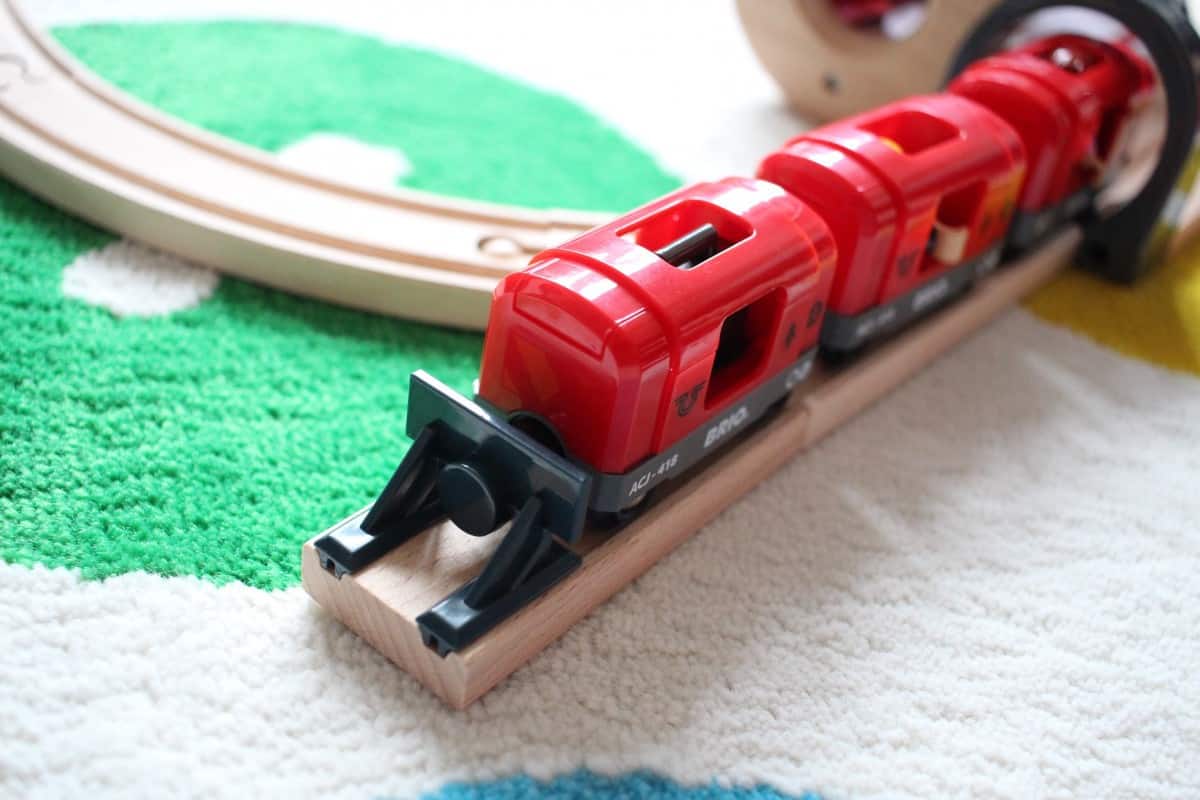 The set also comes with a three part metro train, two people, luggage, a ticket machine and signage. It's a great set that really lets children act out scenes from the underground – something the children are so familiar with from our trips to London.
The station is a really good size and the children love being able to open and close the station doors. The train fits nicely on the station platform and each carriage opens from above, fitting a single person comfortably in each carriage.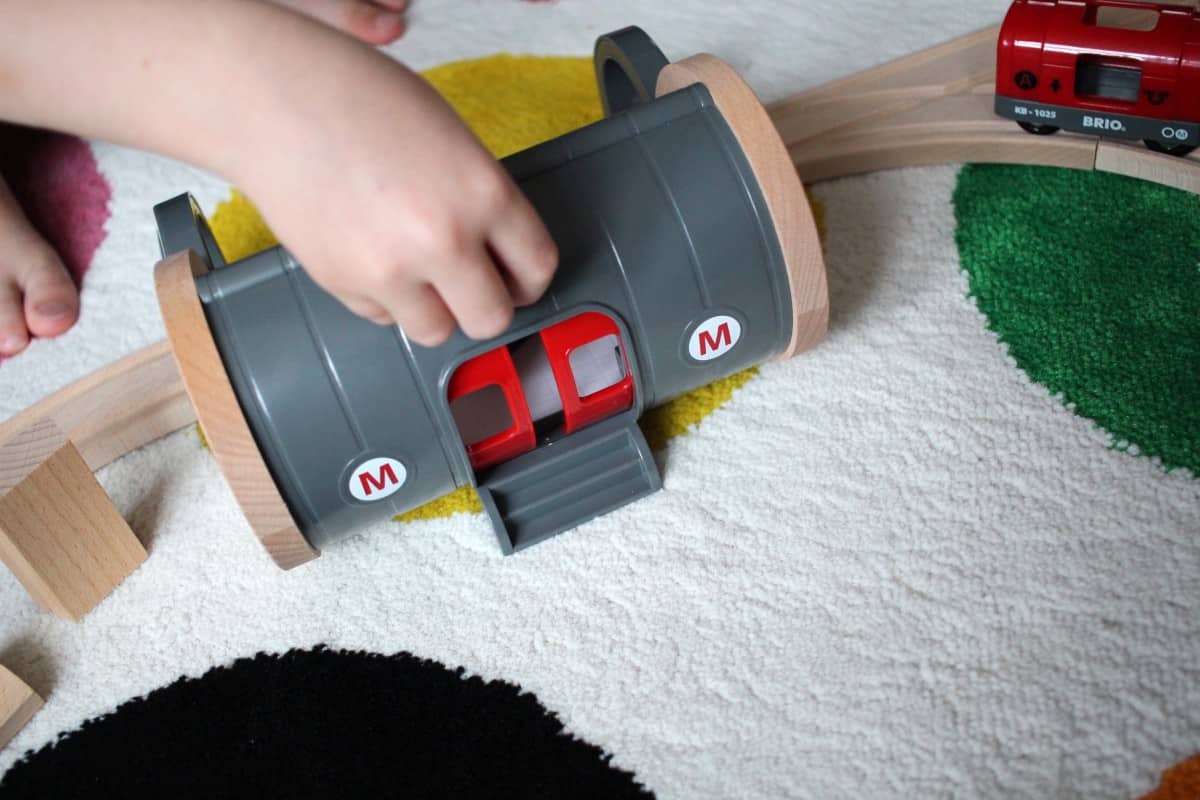 The children's favourite thing about this set is that the train has working lights and makes sounds as it moves around the track. It actually looks and sounds so realistic and the children really loved it. I really liked that there are no buttons to press, the train just knows when it's moving and the lights and sounds start automatically which is just so clever – and the batteries were included too, big thumbs up to BRIO for that!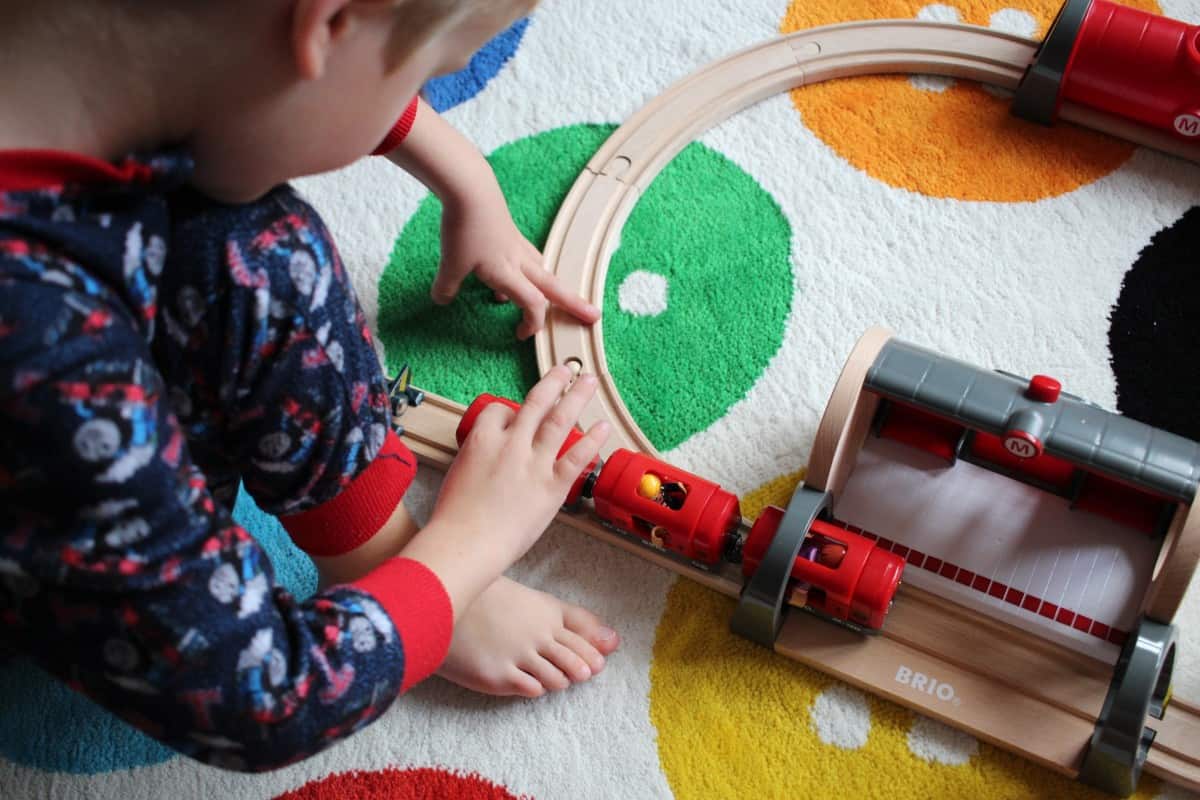 The BRIO Metro Rail Set works well alongside other Brio products and other compatible wooden railway brands but it would also be great as a first introduction to wooden railways and makes such a refreshing change from the many overground railway sets that are available.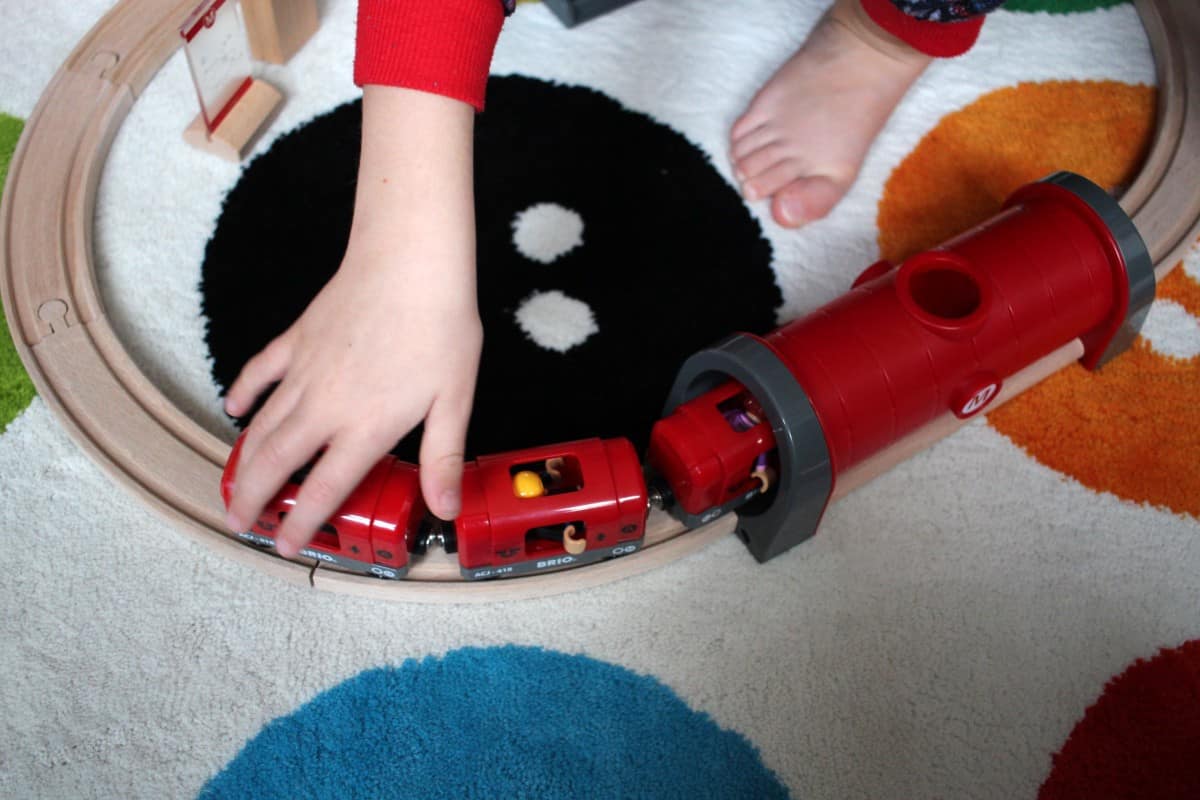 LP and Little Man love their new BRIO Metro Rail Set. It's a good size for them to play together and has enough pieces for them to play happily without fighting over bit of it! The set is well made, a good balance of wood and plastic – with the majority of the set being made of good quality wood. It's a set that is really built to last and I know we'll be enjoying it for years.
The BRIO Metro Rail Set has an RRP of £44.99